So, I've had the biggest revelation about smoothies recently.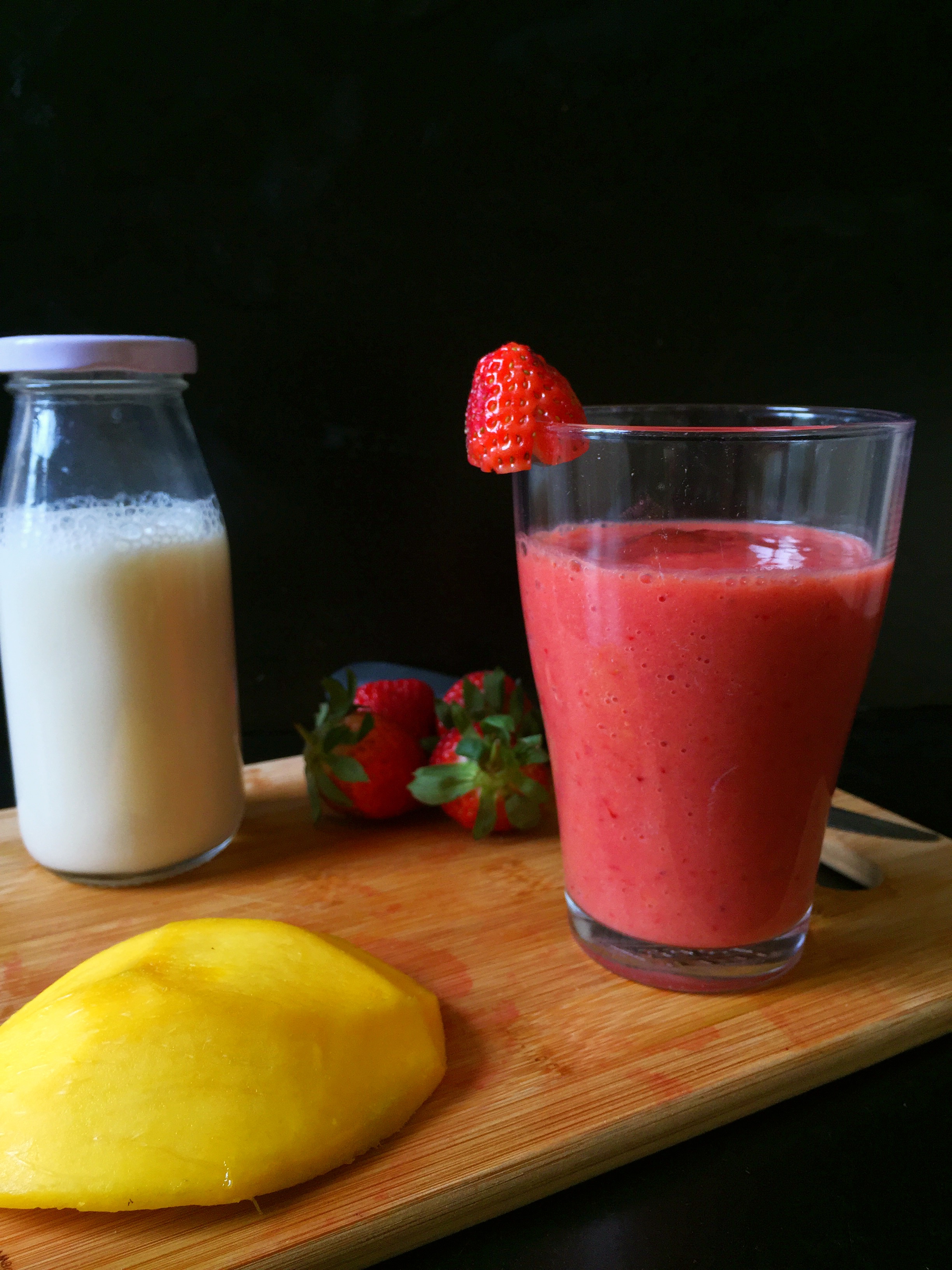 Basically, that they're amazing. And the best way to start your day.
Now that I'm back at school with no blender (I really should get a mini bullet blender… I've spent enough time staring at them on Amazon, but just can't commit for some reason), I've been staring at these pictures to get my fix.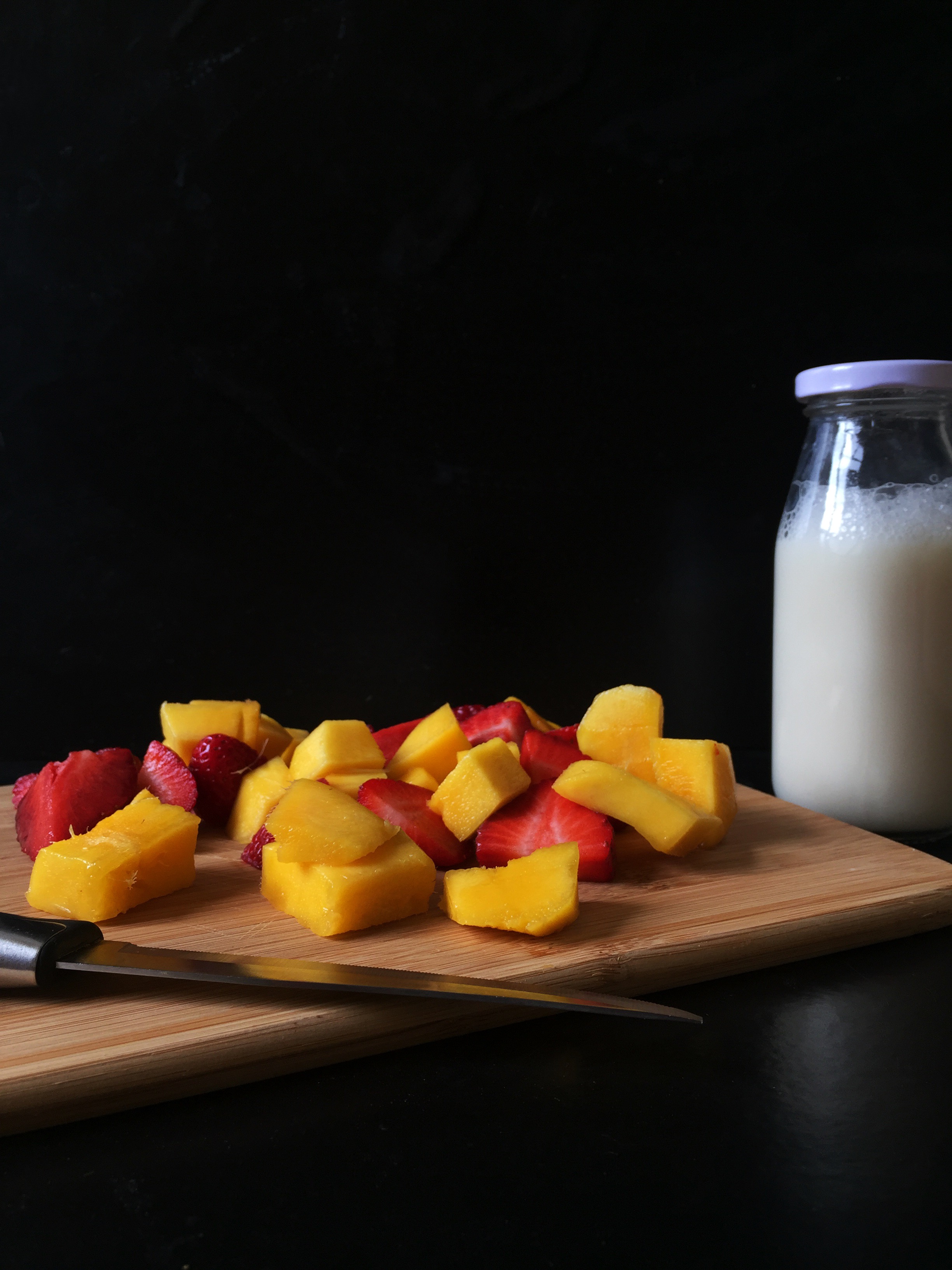 I'm lucky that my school has a café that makes pretty dope smoothies (Red & Black: mixed berry smoothie, no honey – just saying), but I still love making my own and throwing whatever is on hand in there.
This smoothie is super simple and definitely an easy introduction if you're starting to make your own smoothies at home.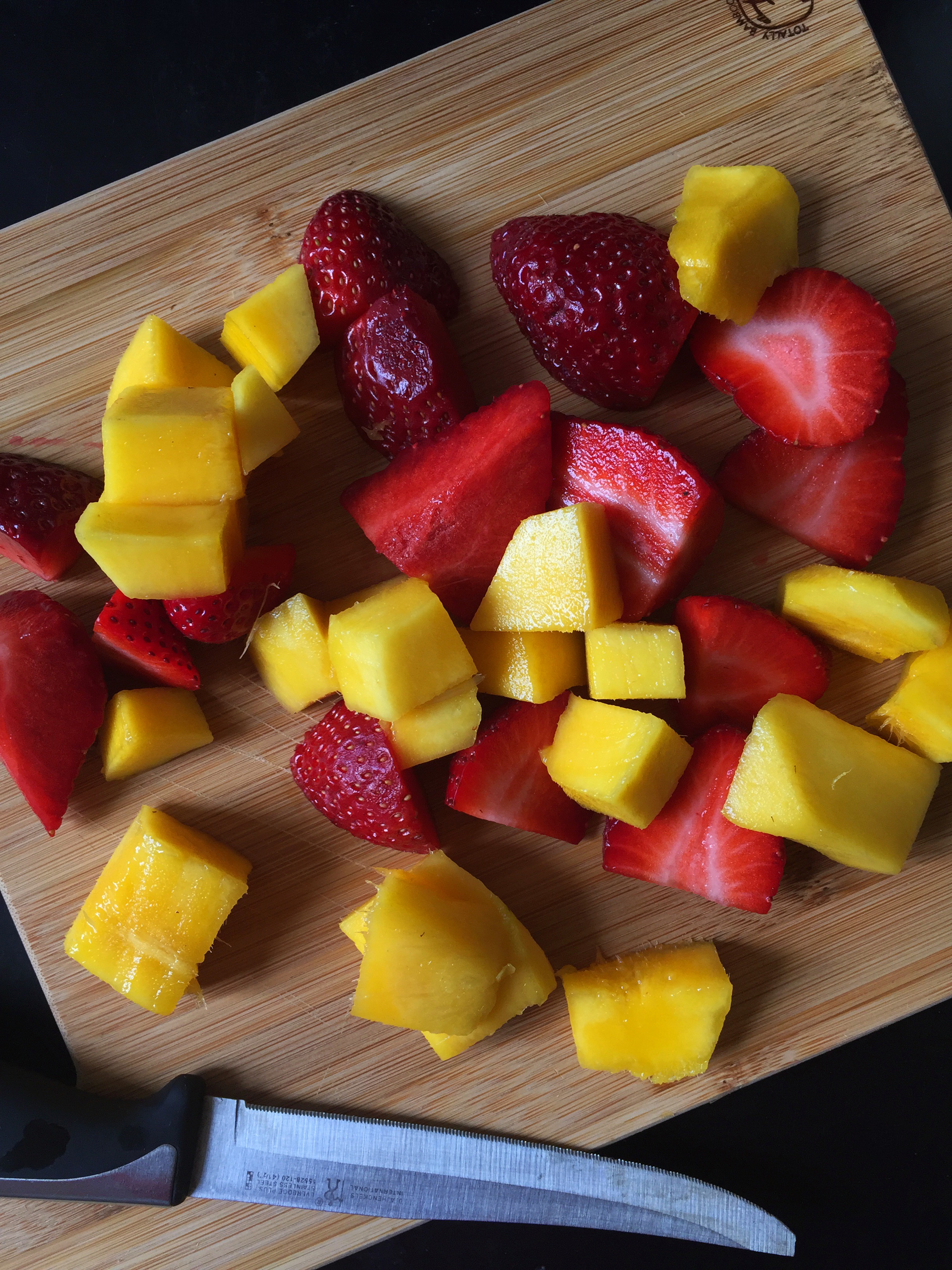 Not only does this smoothie only require three ingredients, but it's dairy free and has no added sugar!
Moreover, it's about 10-12 ounces, so it's not tiny, but not so huge that it feels like a meal.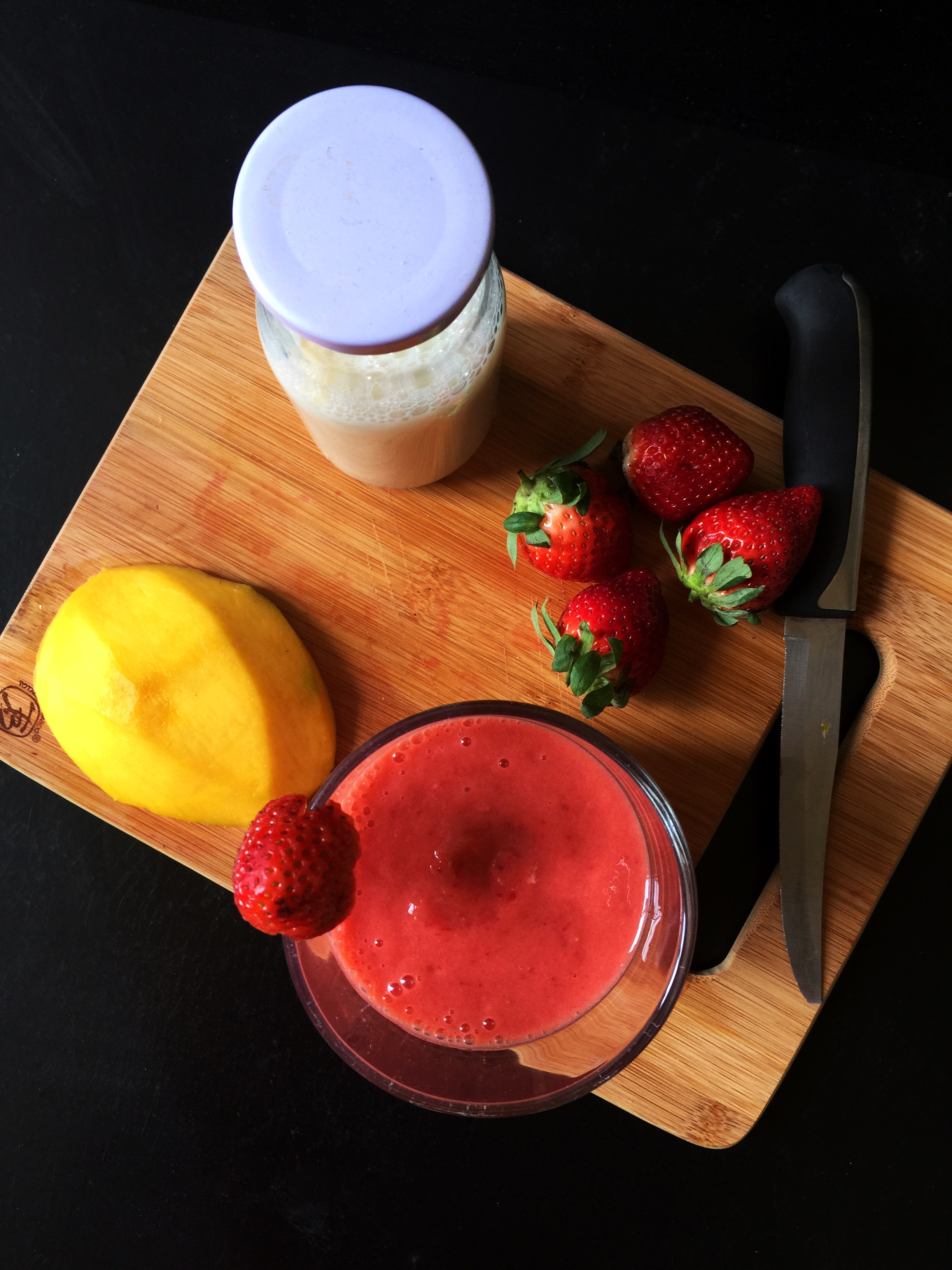 Strawberry and mango go so well together in this smoothie. The one cup of strawberries in this smoothie contain all of your daily of Vitamin C, which strengthens the immune system, promotes eye health, and boosts collagen production, which keeps skin resilient and elastic.
In addition, mango can help unclog pores to clear skin, lower cholesterol, and boost your levels of Vitamins A, C, and K.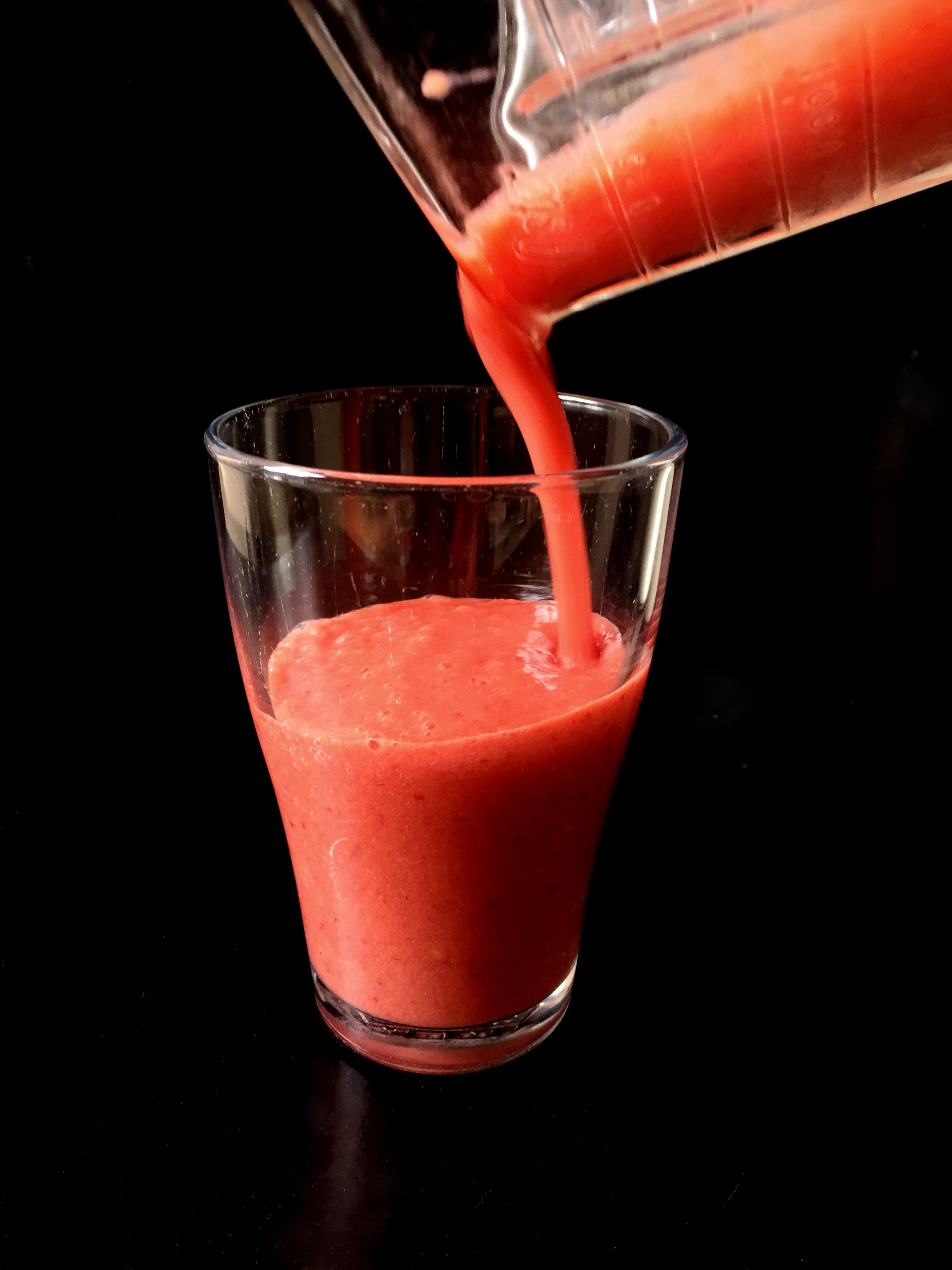 In case you're all jazzed about strawberries and mangos, here are a few more strawberry and mango recipes, savory and sweet: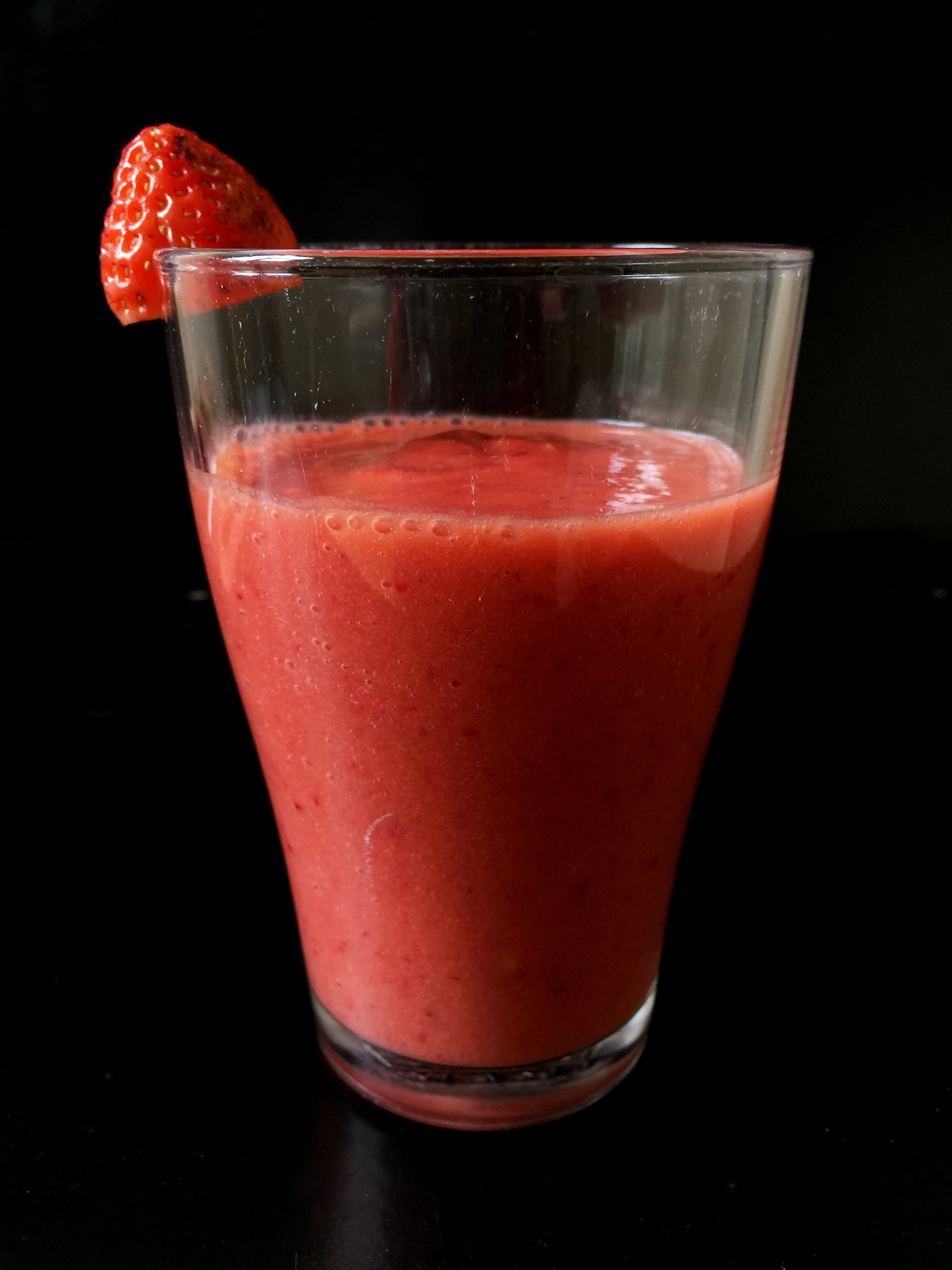 Let me know what your favorite smoothie combinations are! Also, let me know if you have mini blender opinions and/or suggestions. Enjoy! xx

3-Ingredient Strawberry Mango Smoothie!
Recipe type:
Breakfast, Snack
This super easy 3-ingredient smoothie combines fresh strawberries, mango, and a dash of unsweetened soy milk for a nutritious and tasty drink!
Ingredients
1 cup strawberries (about 6)
1 cup mango, diced (about ½ a medium mango)
¼ cup soy milk
Instructions
Blend strawberries and mango until puréed.
Add half of soy milk and blend until liquid. Add the remaining soy milk (if desired) and blend until completely smooth.