I made you a smoothie in a bowl!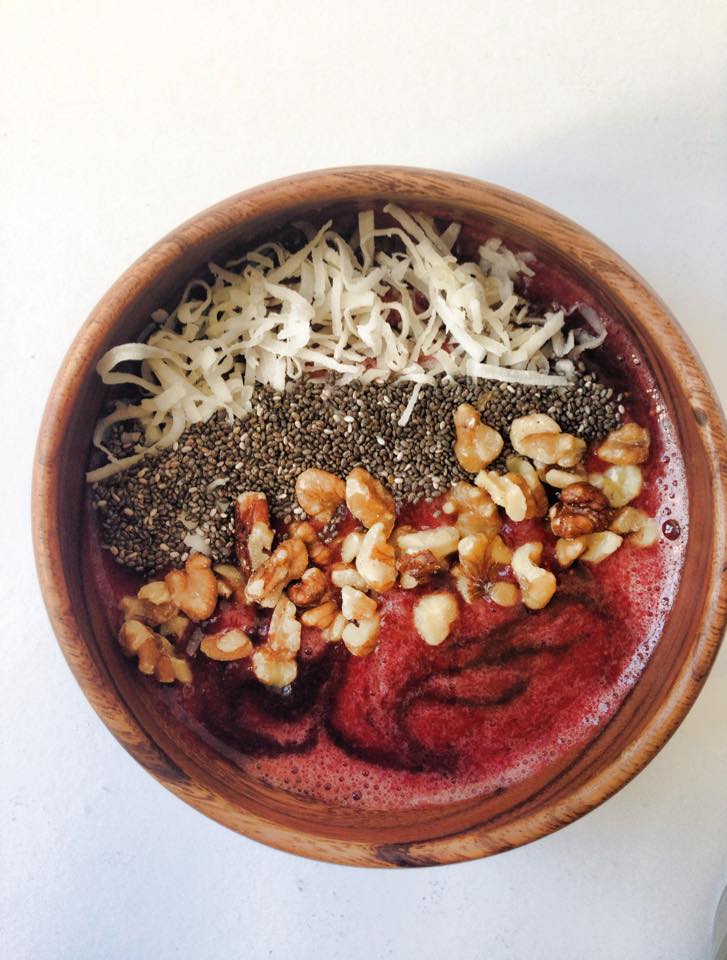 Also, it's kinda healthy. I know it says "chocolate covered strawberry", but like, it's got chia seeds and almond milk. Best of both worlds?
Guys, I've got news. This is a confusing smoothie.
But take a deep breath, because we're just going to have to deal with something that tastes like dessert but is totally good for you.
(The horror)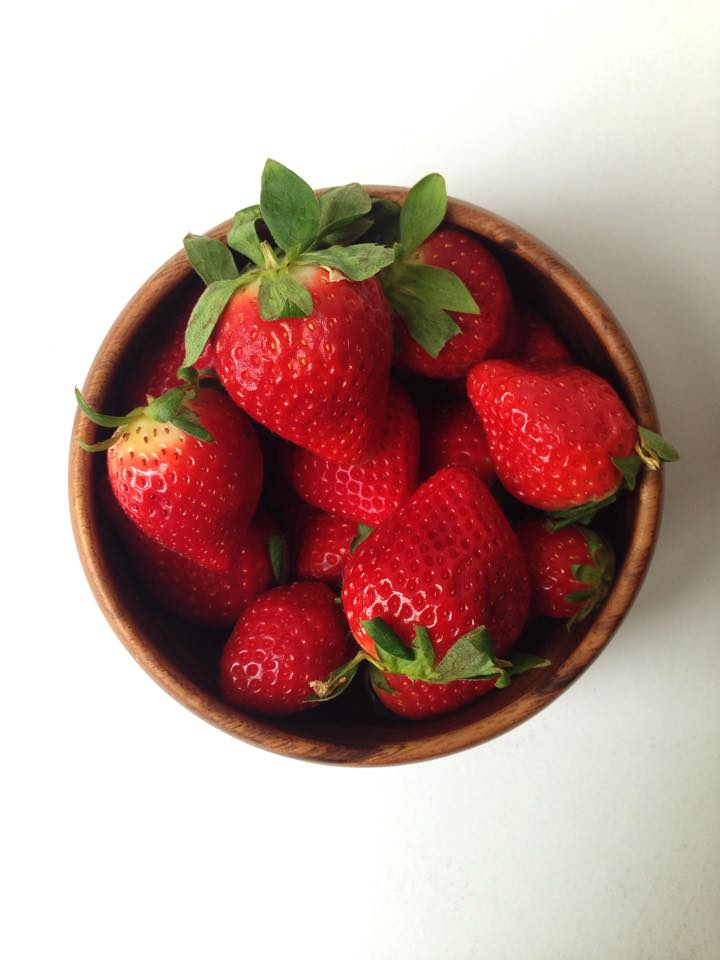 This smoothie bowl is so quick and customizable! Blend together frozen strawberries, maple syrup, and a dash of almond milk, then repeat with a touch of cocoa powder and swirl the two together. Chocolate covered strawberries in a bowl!
I topped my smoothie bowl with flaked coconut, chopped walnuts, and chia seeds. When you mix everything together it's a lot less pretty but so delicious with all the textures.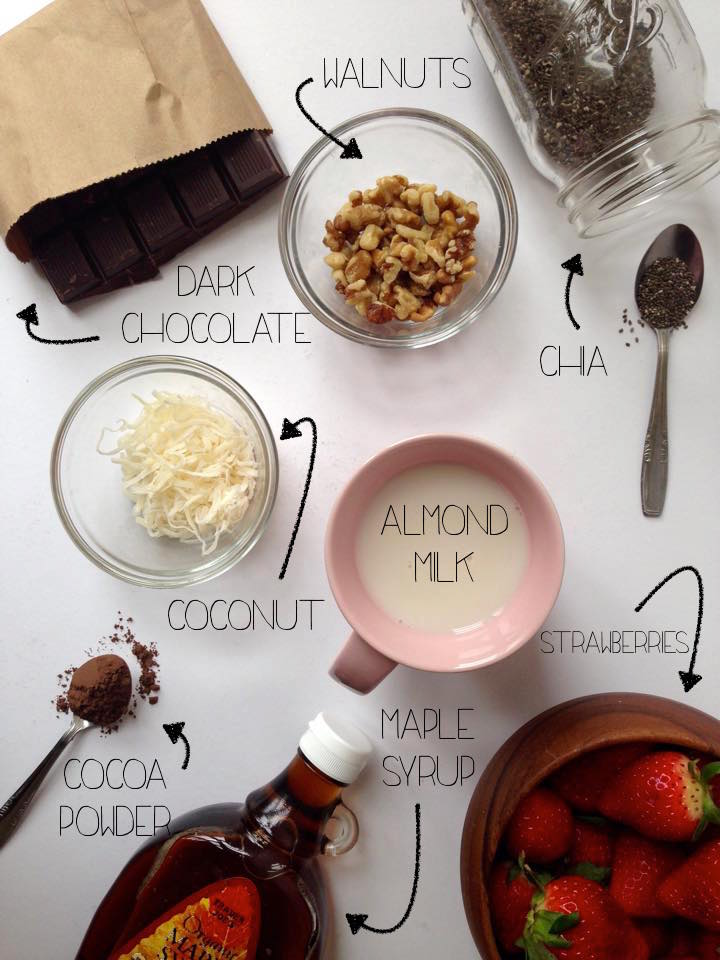 I could see chopped dark chocolate, almonds, sliced bananas, or flaxseed on top of this baby, too. Sooooo many options, so little time!
This is kinda pastel-y pink so it qualifies as post-Easter spring food, for sure. Plus, it's such a lightened-up breakfast option, you'll have the freedom to go crazy when it comes to actual dessert!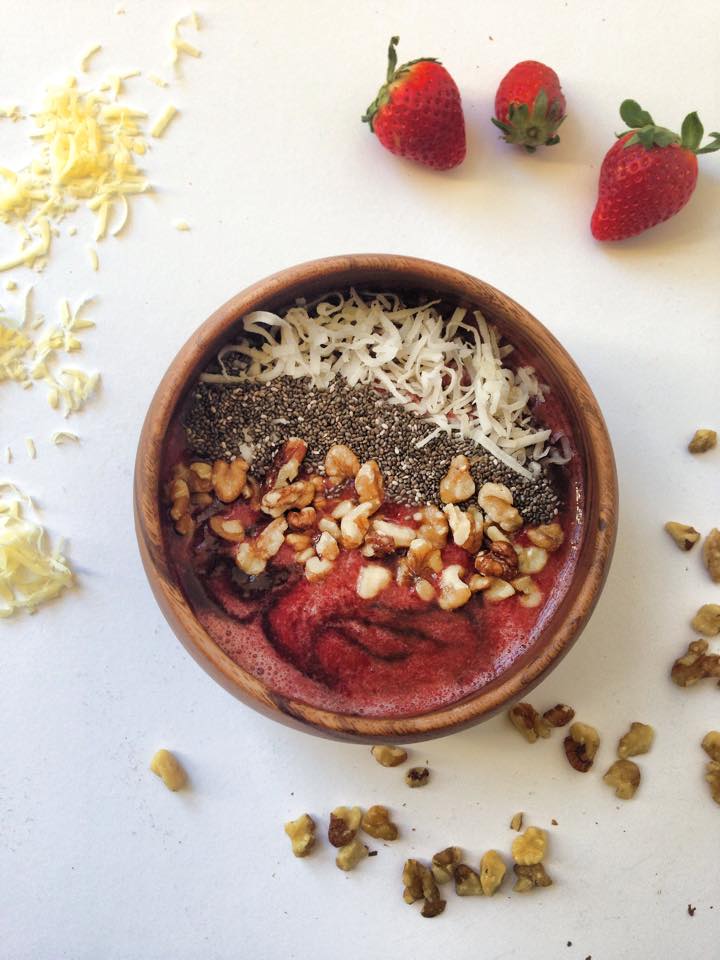 Chocolate Covered Strawberry Smoothie Bowl
This quick and delicious breakfast takes five minutes to make, looks stunning, and tastes like dessert. You'll love this chocolate covered strawberry smoothie, especially with all of the great toppings!
Ingredients
Smoothie
1⅓ cup sliced strawberries (about 15), frozen
⅓ cup maple syrup
¼ cup almond milk
1 tbsp cocoa powder (I used special dark)
1 piece of dark chocolate, melted (optional!)
Toppings
sprinkle of shredded coconut
2 tbsp chopped walnuts
1-2 tbsp chia seeds
Instructions
Combine the frozen strawberries, maple syrup, and almond milk in a blender or food processor until smooth.
Pour ⅔ of the mixture into your bowl, spreading until flat.
Add cocoa powder and chocolate to the remaining smoothie in the blender/processor and process until blended.
Pour the rest of the smoothie into the bowl and use a spoon or toothpick to swirl the chocolate mixture and plain strawberry mixtures together.
Add toppings and serve!