Happy Fourth of July weekend!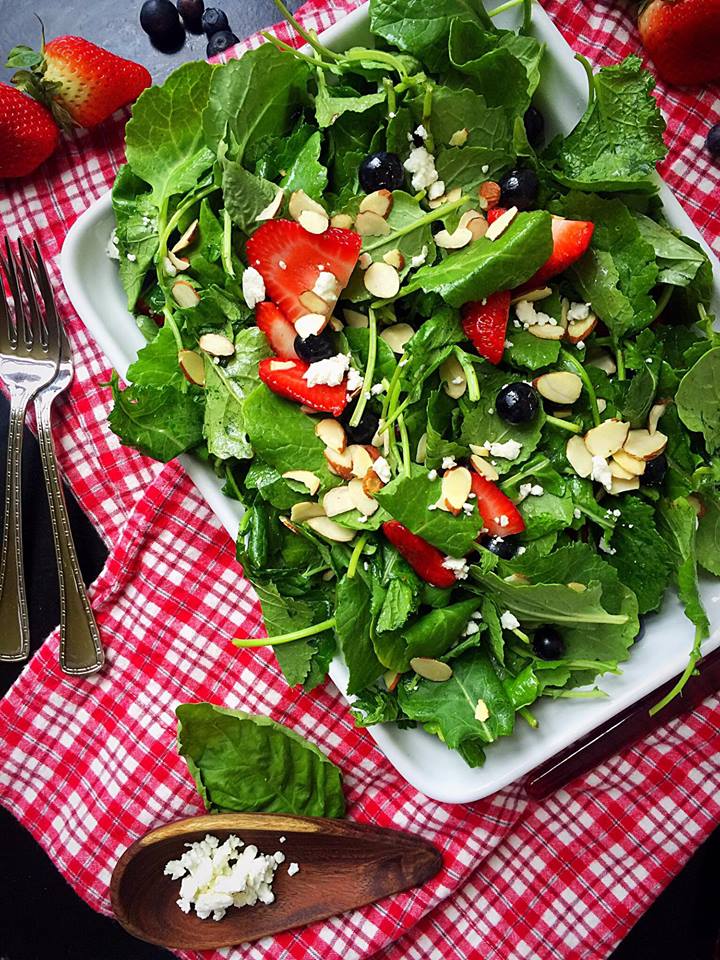 What are you planning to do to celebrate Independence Day?
My family doesn't really have a 4th of July tradition, but in typical fashion, I'll have dance rehearsal on Independence Day. If there's one tradition I can count on, it's that I usually have some sort of dance event.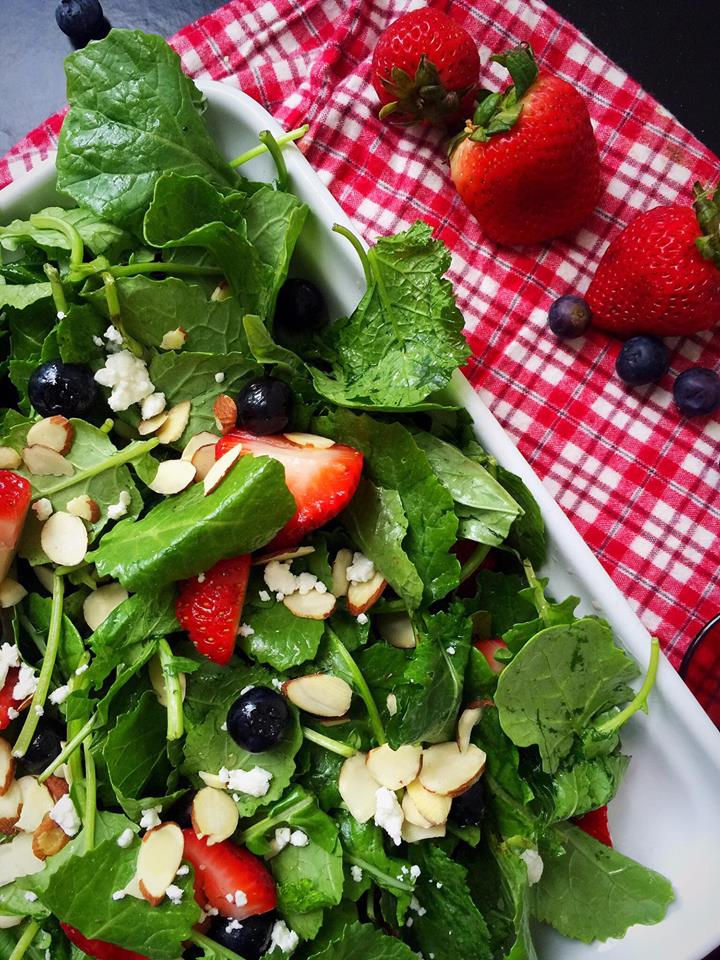 This 4th of July, I hope you enjoy lots of good food and company, but also think critically about what this day means. Sure, it's a fun day to enjoy the nice weather and celebrate our country, but it's not all fun and games.

In the spirit of patriotism, there are going to be dozens of gun shows across the country- gun shows where people can obtain weapons without sufficient background checks. Just a couple weeks ago, Congress voted and failed to pass important gun control legislation that would close loopholes that allow people to buy destructive weapons without much regulation. Senator Chris Murphy's proposed amendment would enforce background checks on gun owners- this is legislation that 80-90% of Americans support, and yet it couldn't get past Congress because of partisanship.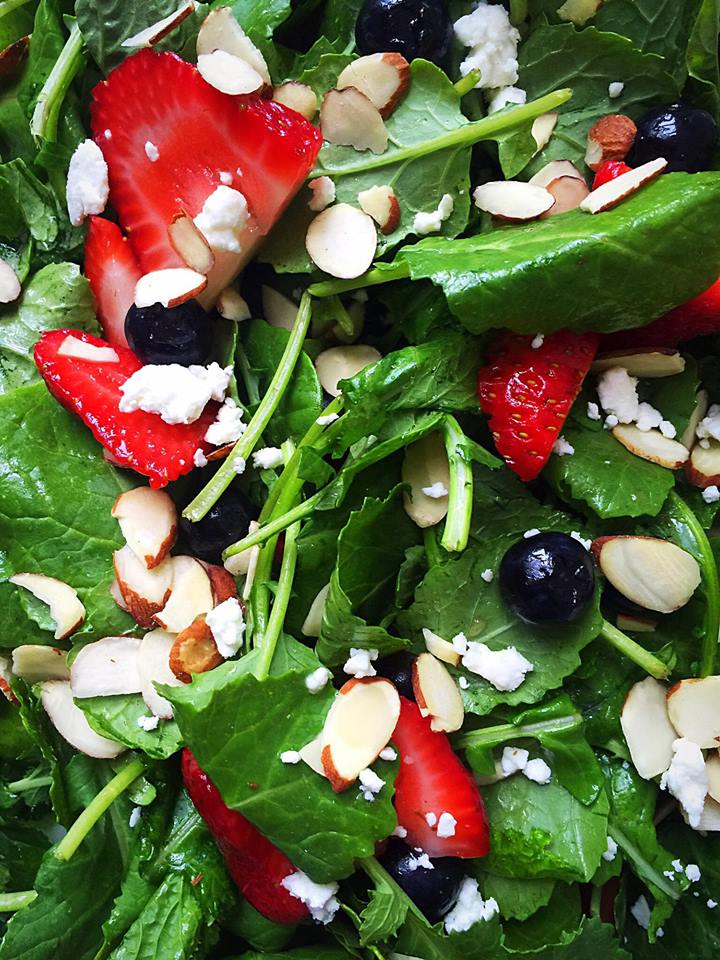 I'm really not trying to depress anyone on the Fourth of July, but the reality is that going into this weekend, hundreds of guns are probably going to be sold without background checks or much regulation. I'm not saying that people shouldn't own guns or that the government should/can/will/is going to take away anyone's guns or infringe upon their 2nd amendement rights. All I'm saying is that Independence Day weekend is fun and delicious and epitomizes summer, but it is also an important time to think deeply about what's going on in America.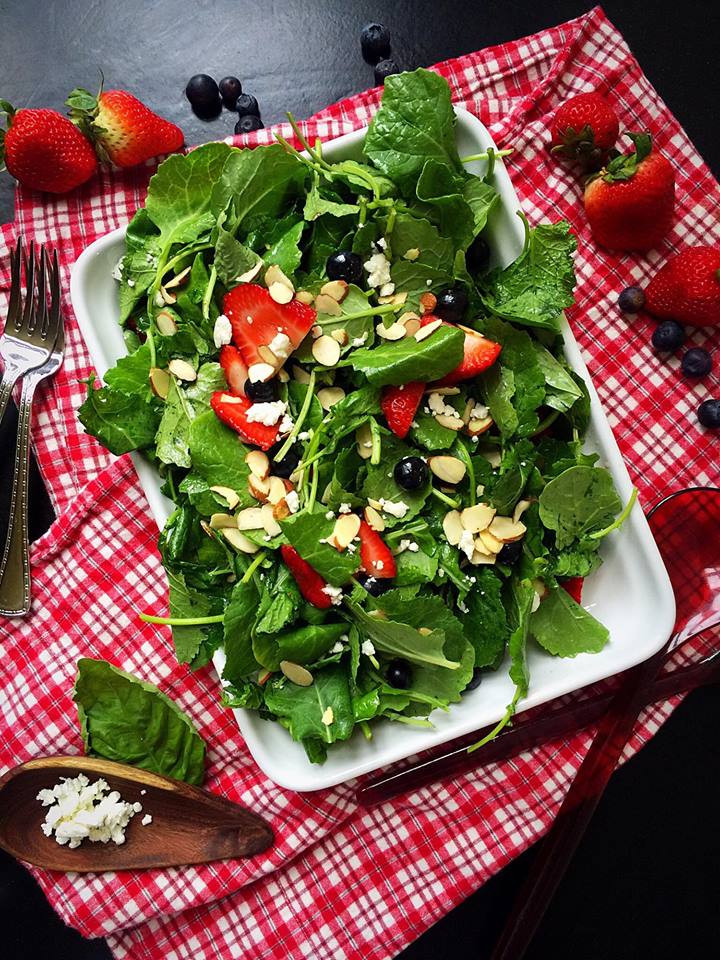 Anyways, this salad! I promise I didn't just make a red, white, and blue salad to grandstand about gun control (although I'd make a million festive salads if it meant ending massacres). This salad is serious summer deliciousness. It combines sweet fresh berries and tangy feta with a delicious maple vinaigrette and sliced almonds. It's one of those salads where you're kind of confused and obsessed at the same time- it's got that whole sweet and tangy thing going for it. Enjoy and stay safe this weekend! xx


Baby Kale & Berry Salad with Maple Vinaigrette
Recipe type:
Salad, Appetizer, Side, Lunch
Serves:
2-3 as a main, 4-6 as a side
This fresh berry salad combines baby kale, strawberries, and blueberries with feta and sliced almonds and is dressed with a tangy maple vinaigrette!
Ingredients
2½ cups baby kale, rinsed
6 strawberries, sliced
½ cup fresh blueberries
¼ cup sliced almonds
1-2 tbsp crumbled feta
4-6 mint leaves
4-6 basil leaves, torn
1 tbsp maple syrup
1 tsp olive oil
1 tsp apple cider vinegar
Instructions
In a large bowl, combine baby kale, mint, and basil.
Whisk together maple syrup, olive oil, and vinegar and dress kale mixture until evenly coated.
Add strawberries and blueberries and toss to combine.
Top with feta and almonds before serving.