This smoothie might be the easiest recipe I've ever posted, and there have been many.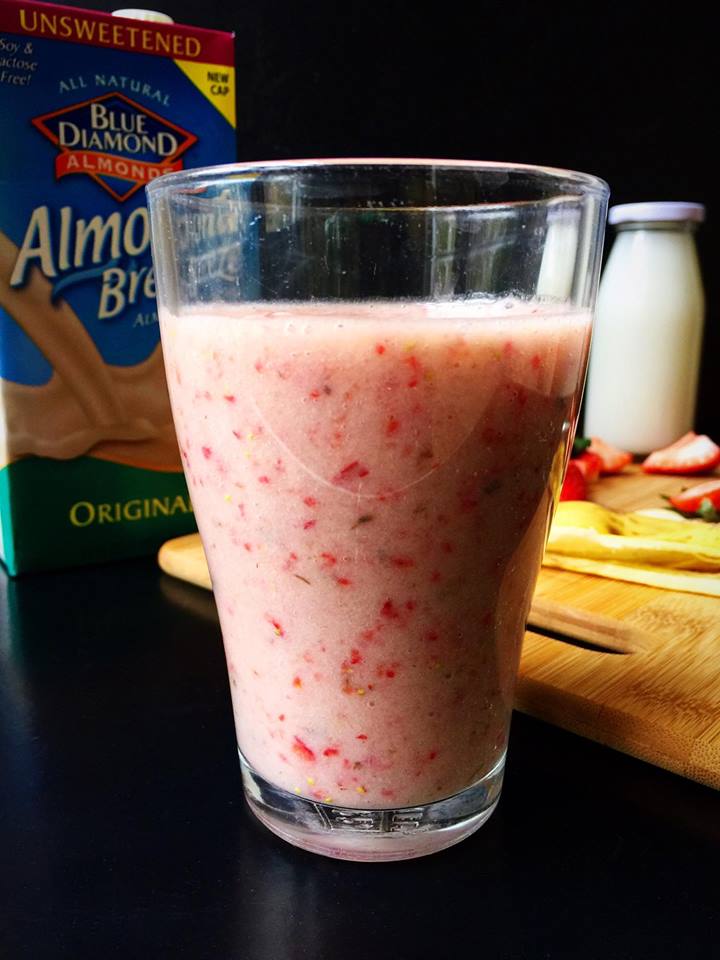 This smoothie is a no excuses kind of smoothie. If your resolution was to eat more fruit, get more calcium, or boost your metabolism in the morning, this smoothie is totally your answer.
Requiring only 3 ingredients and maybe 3 minutes of your time, this strawberry banana deliciousness is naturally sweetened and ridiculously easy to make.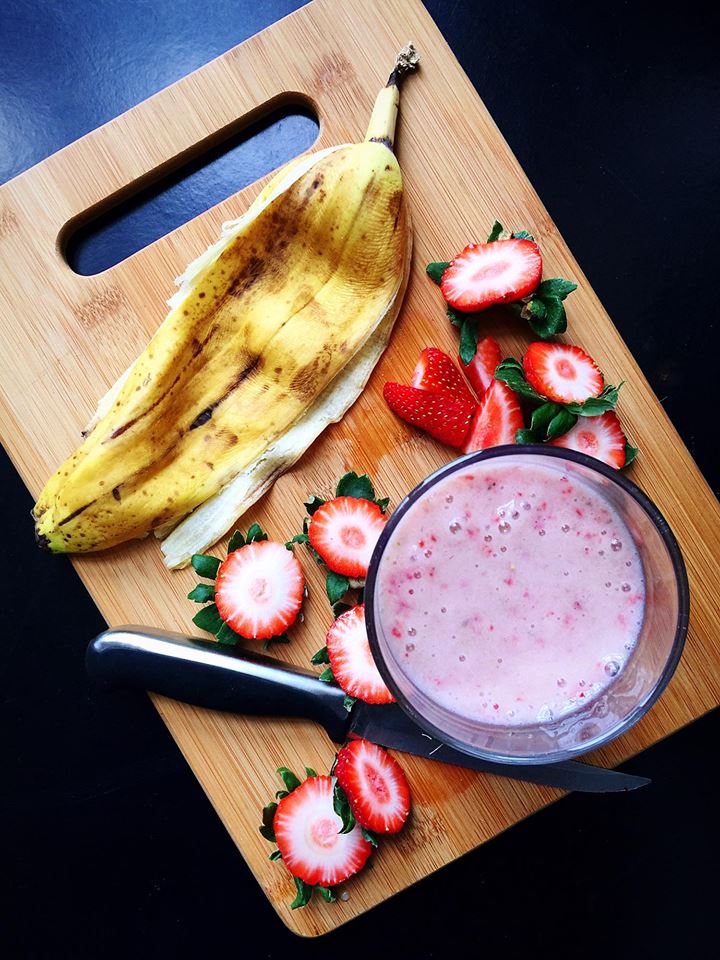 Slice up a few strawberries, drop a banana in, and drizzle some almond milk over that, and all you have to do is push the button on your blender or food processor. This is foolproof stuff, people.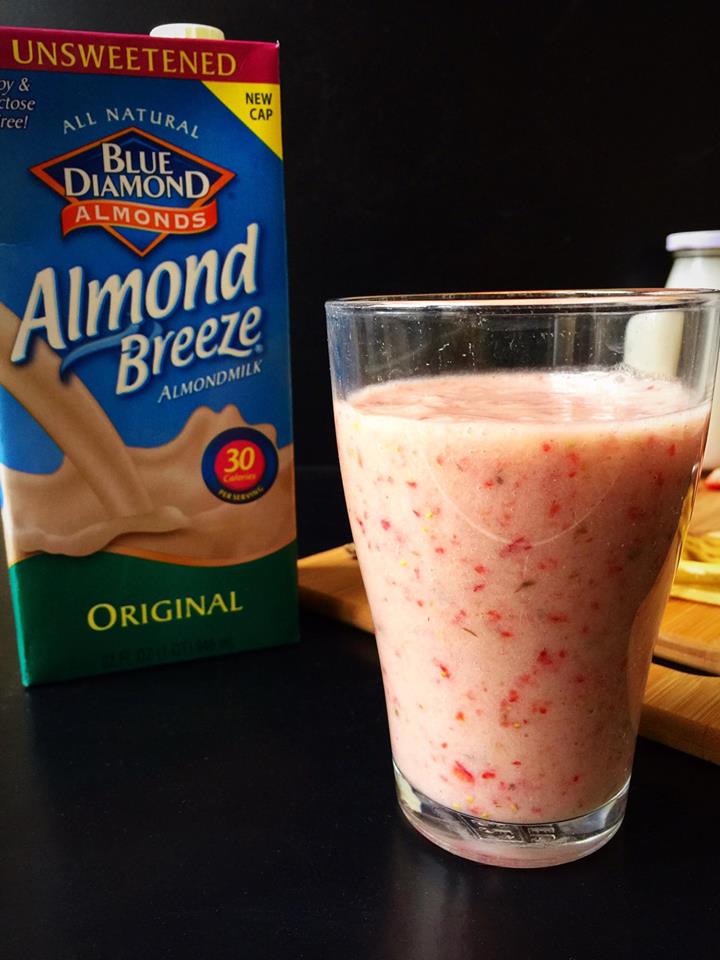 This smoothie is vegan, gluten-free, sugar-free, and totally resolution-friendly. It's also creamy and sweet and packed full of fruity flavor.
Like I said- no excuses! Make this.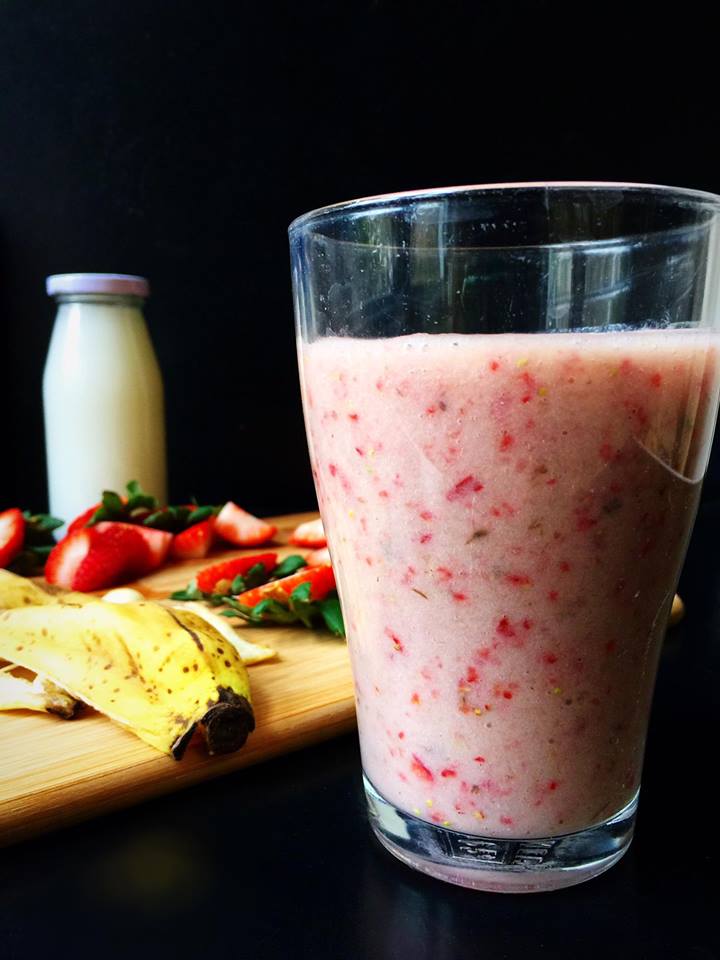 Another big thanks to Blue Diamond Almonds for shipping me Almond Breeze Unsweetened Almondmilk! This post is sponsored by Blue Diamond Almonds, but all expressed opinions on Whisk & Shout as well as affiliate social media pages are my own. 

3-Ingredient Strawberry Banana Smoothie
Recipe type:
Breakfast, Snack
This delicious and nutritious smoothie is dairy-free and vegan and contains only three wholesome ingredients: strawberries, bananas, and almond milk!
Ingredients
8 fresh strawberries, sliced in half
1 large ripe banana
¼ cup Almond Breeze Unsweetened Almondmilk
Instructions
Add all ingredients to a blender or food processor and process for 30 seconds, or until blended.
Serve!