Yeah, I know the name of this post is totally ridiculous.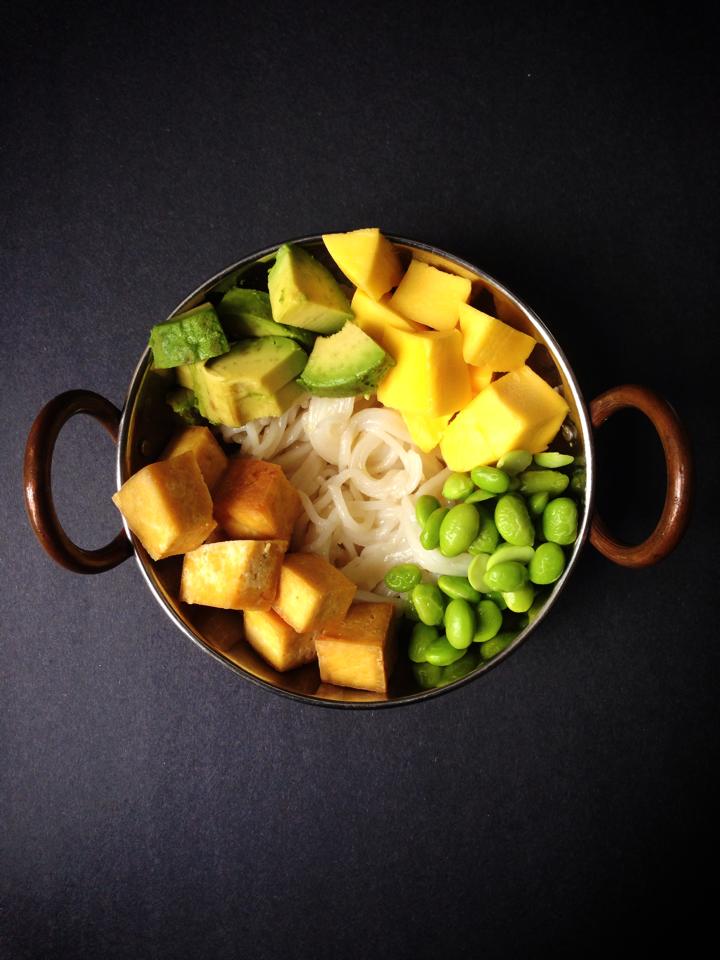 I mean it's a ridiculously delicious meal so it 100% deserves the name, okay.
When I saw fresh packaged rice noodles at the grocery store, I knew immediately something awesome was going to happen. And since my local Trader Joe's has recently started stocking fish-less miso, this dish kind of planned itself.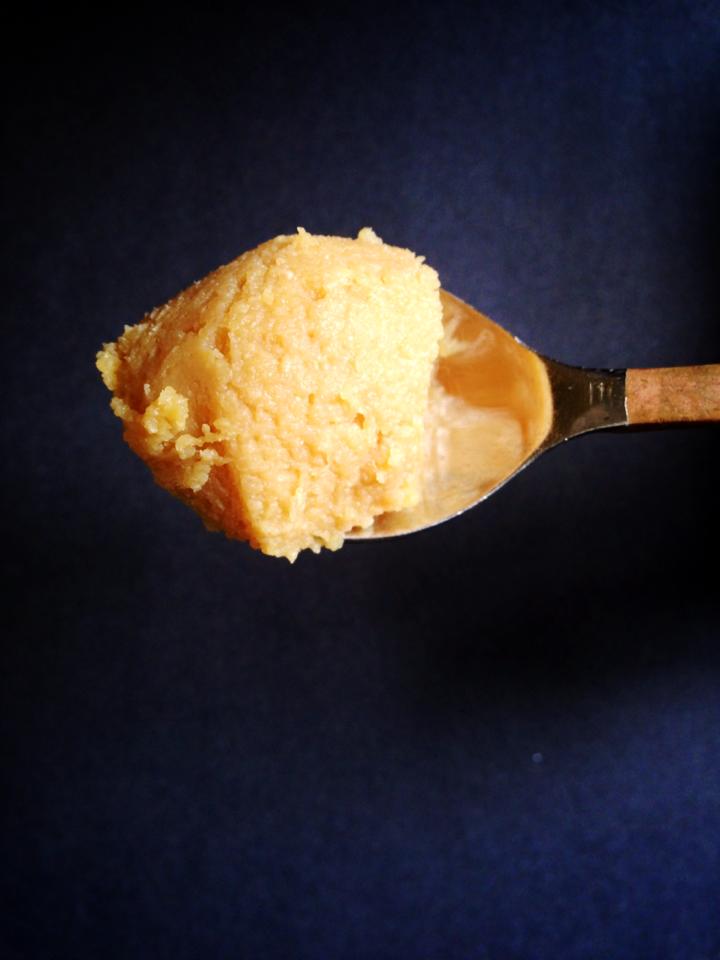 Miso is such a strong and distinct flavor. I added it to boiling water to make a miso broth (which you can reserve to cook with later or to drink as soup) in which I cooked my noodles. Although the noodles don't cook in the broth for long, they definitely absorb a lot of delicious miso goodness.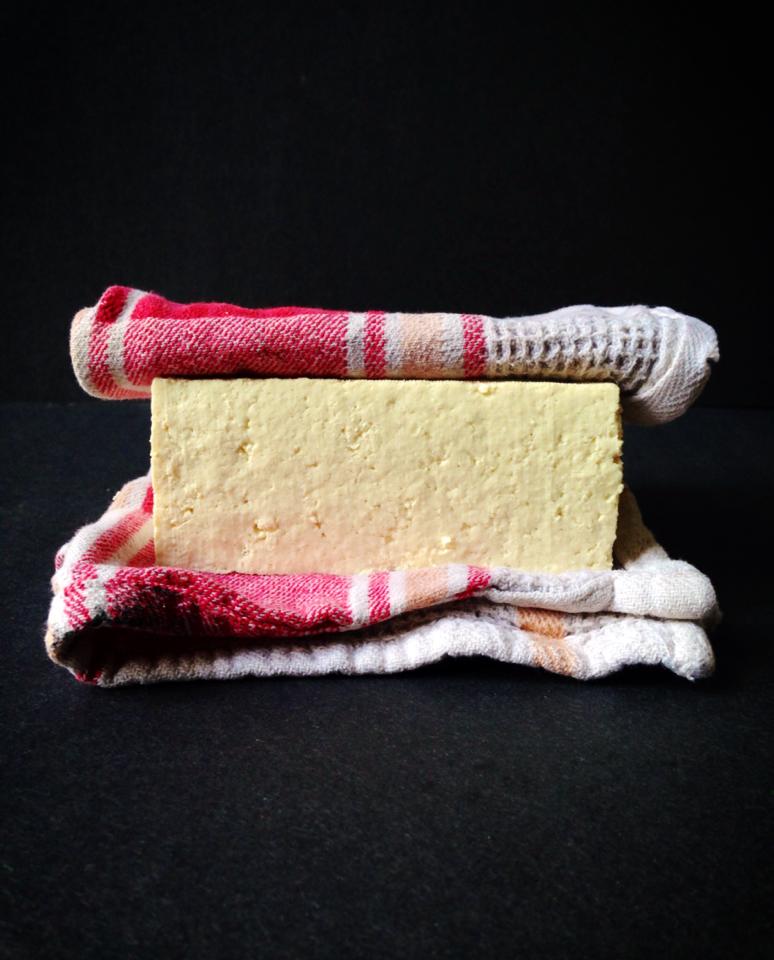 Onto the toppings: I'm a big fan of tofu, as you may know. I think it's delicious in almost every preparation (I eat it raw all the time!), but my favorite is definitely baked tofu.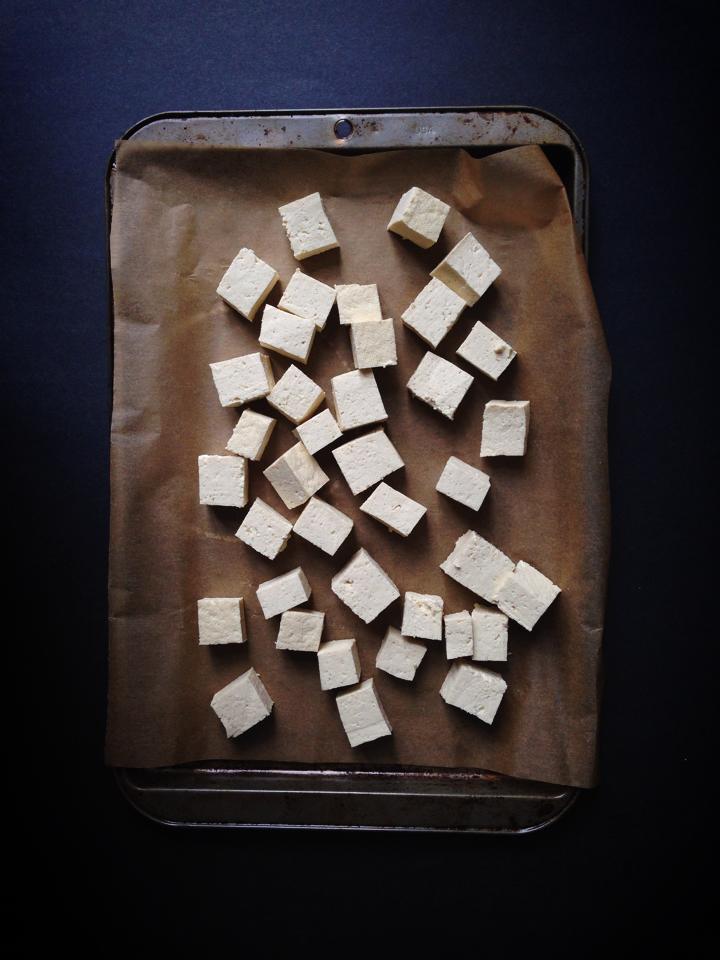 Now the only issue with baking tofu is that it can take a bit of time. Luckily, it takes almost no effort, and freezes like a charm. So it's perfect to throw in the oven if it's already hot and store for later use. Baked tofu also does firm up a bit in the freezer, giving it a meatier texture once defrosted. Personally, I'm a fan of the chewier texture, but if you're not, this is something to consider when deciding how long to leave your tofu in the freezer before use.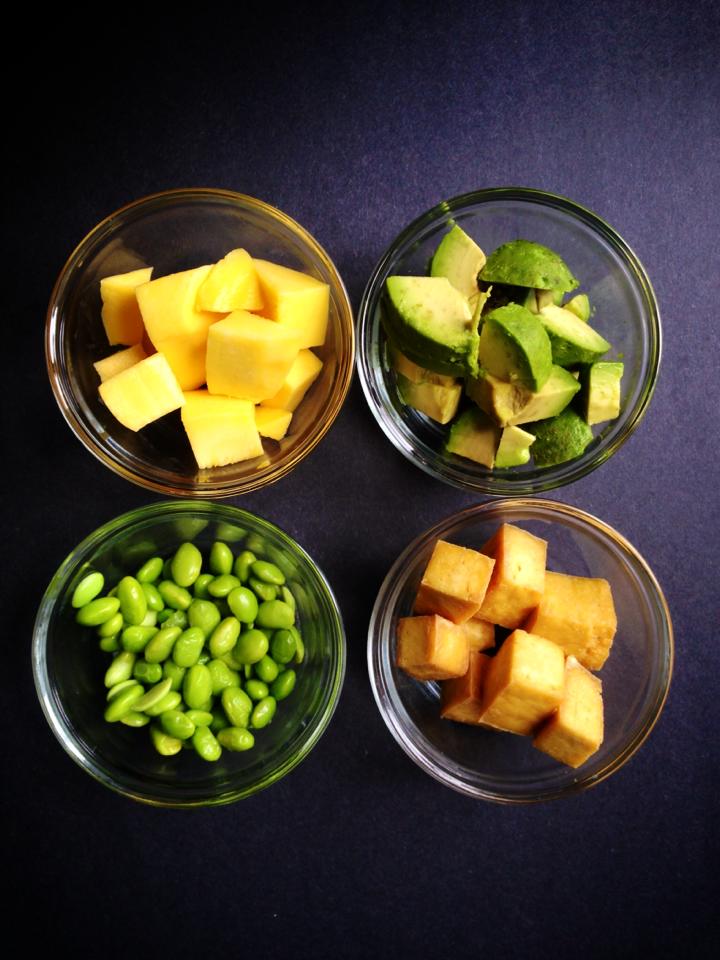 I'd never tried edamame before, but since using it here I've seriously become a fan. If edamame isn't your thing, I can definitely see fresh snap peas as a substitution.
I honestly don't need to say anything about mango and avocado… they're just all-around great, summery flavors. You seriously can't go wrong with those two.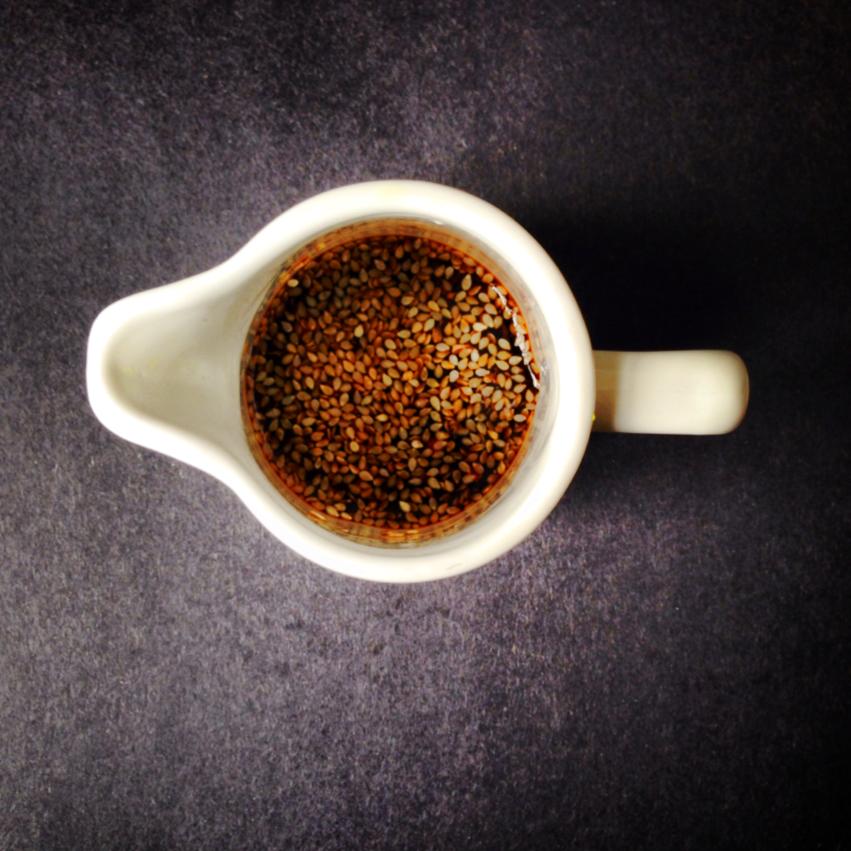 The dressing on this is simple: soy sauce + ginger + sesame seeds. Oh, but it's so good.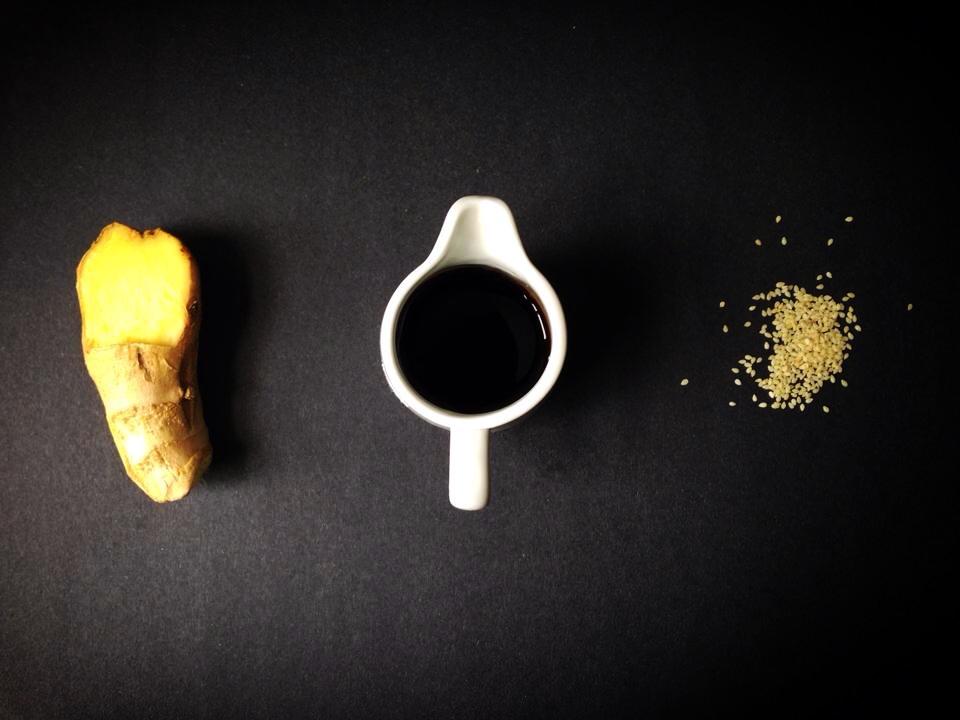 Alright, I've talked a lot today, I'm sorry. (I'm not sorry).
I'm just really passionate about this dish, what can I say?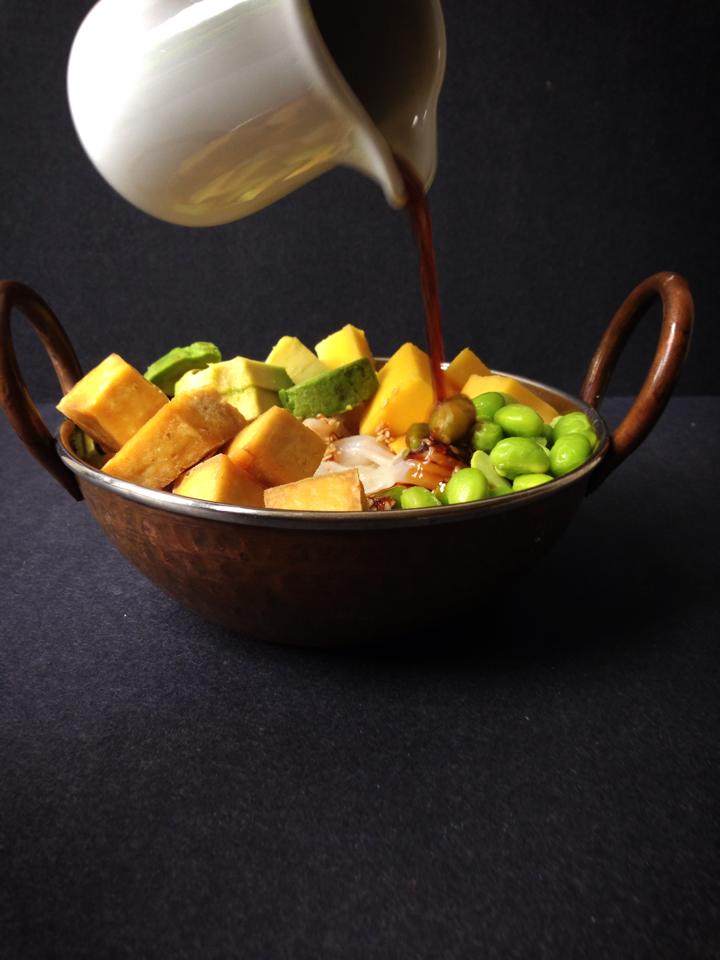 Enjoy!

Miso Rice Noodle Bowl with Sesame-Ginger Soy Dressing
A light, healthy summer noodle bowl flavored with miso and topped with a sesame-ginger soy dressing. Mango, avocado, tofu, and edamame top this easy and flavorful dish!
Ingredients
Noodles
1 14 oz block of extra firm tofu
2 oz fresh rice noodles
2 tbsp miso paste
scant ¼ cup avocado, cubed
scant ¼ cup mango, cubed
scant ¼ cup shelled edamame
Dressing
¼ cup soy sauce
1 tbsp grated ginger
1 tbsp sesame seeds
Instructions
Preheat your oven to 425°F and line a baking sheet with parchment paper.
Press tofu between two towels for 10 minutes.
Cube the block of tofu and arrange evenly on the baking sheet.
Bake for 15 minutes and then toss tofu and return to oven for another 15 minutes or until golden.
Let cool on a wire rack.
Set aside approximately ¼ of a cup of cubed tofu for the recipe and freeze the rest in an airtight bag until ready to use.
Meanwhile, bring a small pot of water to a rolling boil and add miso. Stir until all the miso is dissolved.
Cook noodles for one minute LESS than instructed on the package. Take the pot off of the heat and let the noodles sit in the broth and continue to cook for 1-2 more minutes.
Drain noodles and reserve broth to use later.
Chill noodles in fridge for 10-15 minutes, remove from fridge, and top with cubed mango, avocado, tofu, and shelled edamame.
Combine dressing ingredients and drizzle over noodles, if desired.