T- minus five days till fall!!!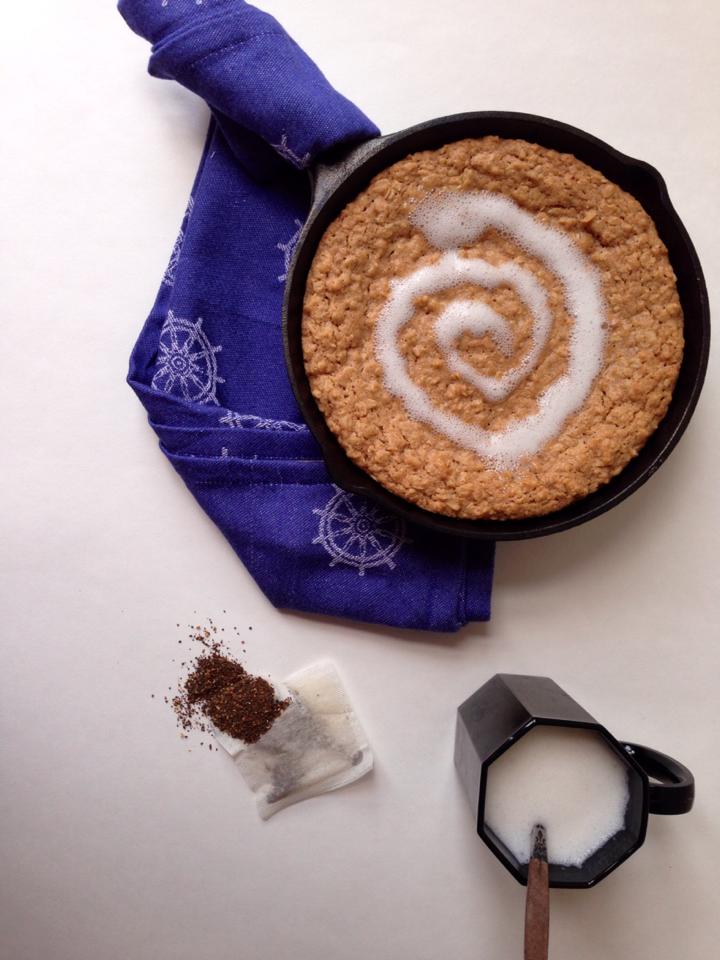 This is exciting stuff. The moment the leaves turn, I get into the holiday spirit. I don't care that the holidays are three months away, I'm playing carols in mid-October and I cannot be stopped.
A big part of the holiday season or just fall into winter is comforting food. Flavors are richer and I start craving warm, decadent meals.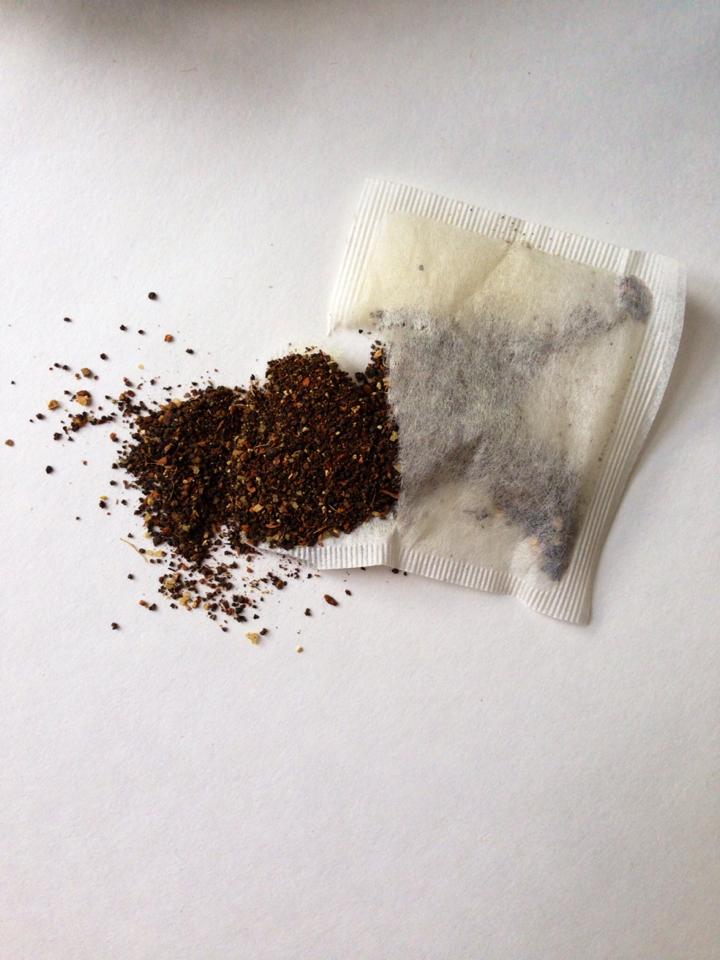 I just can't really get down with salad for dinner now that summer's over.
Rich flavors don't have to be totally terrible for you, though. This skillet cookie is fall decadence in a slightly healthier format. Whole wheat all purpose flour replaces white and the sugar is cut down as the flavoring comes from all the spices.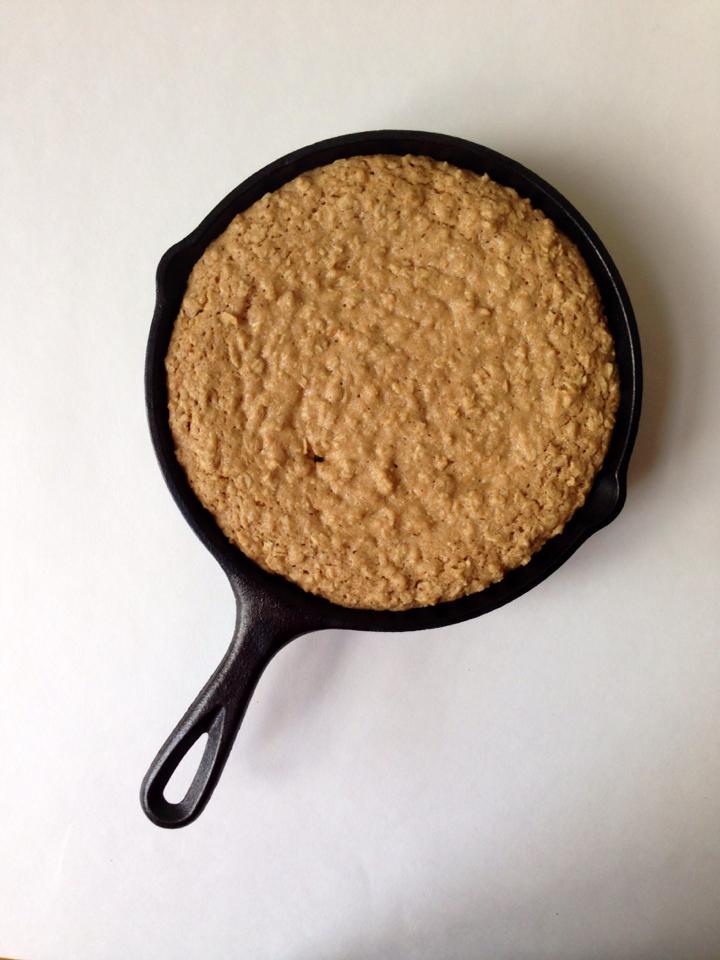 Also, it's in a skillet (!!!!!)
There's just something about autumn that makes you want to eat an oversized cookie out of a cast iron skillet in a big sweater, am I right?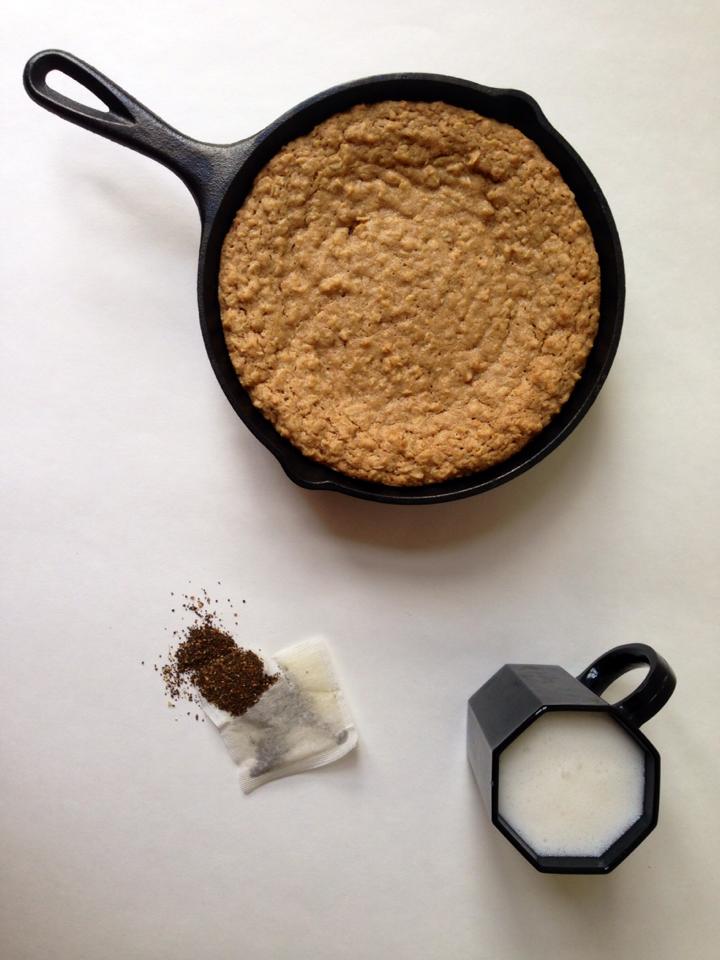 This recipe is adapted from my favorite oatmeal cookie base. It's proven great for variations before, and it held strong here, too!
I added brewed chai tea (use your favorite, I use Trader Joe's spiced chai), cinnamon, pumpkin pie spice,and ground ginger. Feel free to play around with other fall spices. I could see some nutmeg, allspice, or ground cloves in this baby. Get wild.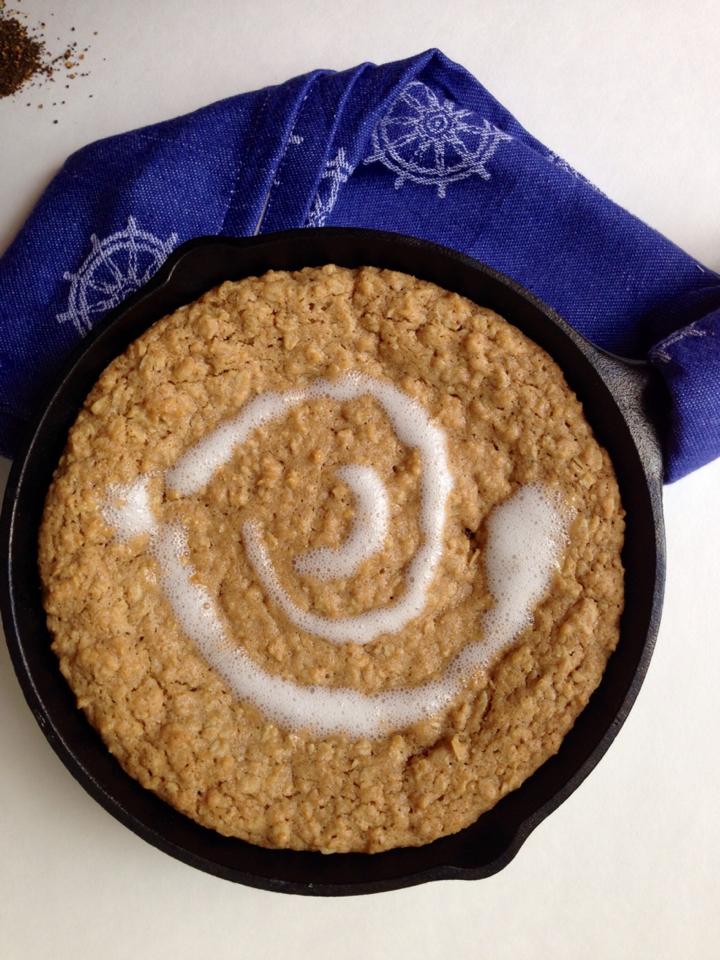 The coconut foam on top adds a little sweetness and a coconut kick that I love (I'm a coconut fiend). If coconut isn't your thing, whipped cream, a simple vanilla glaze, or even candied ginger would be amazing on this cookie.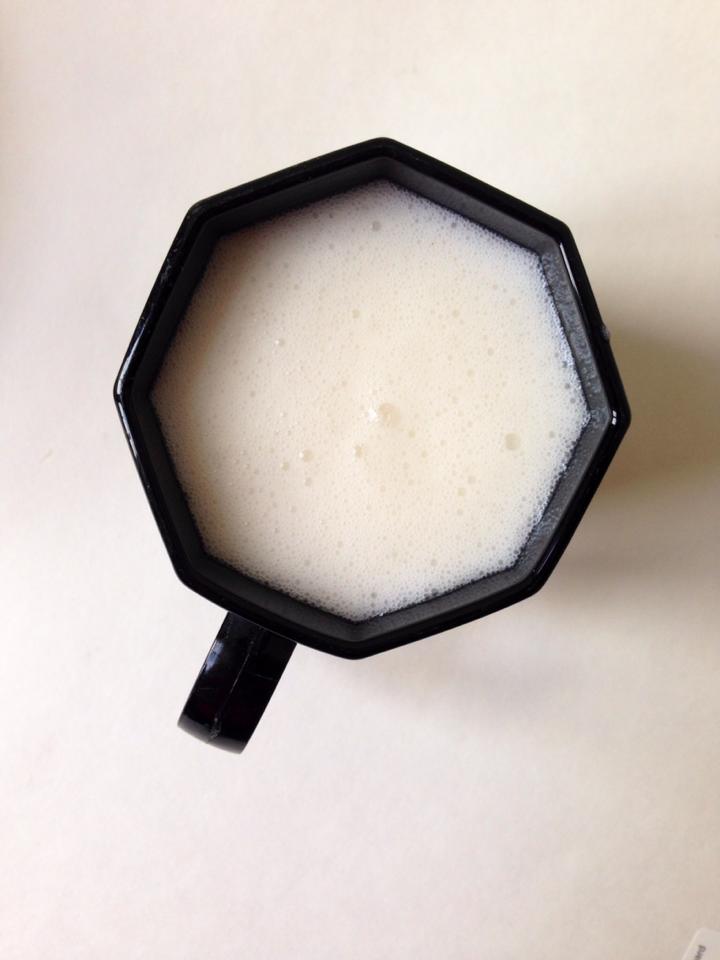 Whatever your topping, this skillet cookie is an easy way to get into the fall (… or Christmas, if you're planning wayyyy ahead like I am!) spirit. It comes together in under an hour and the presentation in the skillet is too cute to pass by.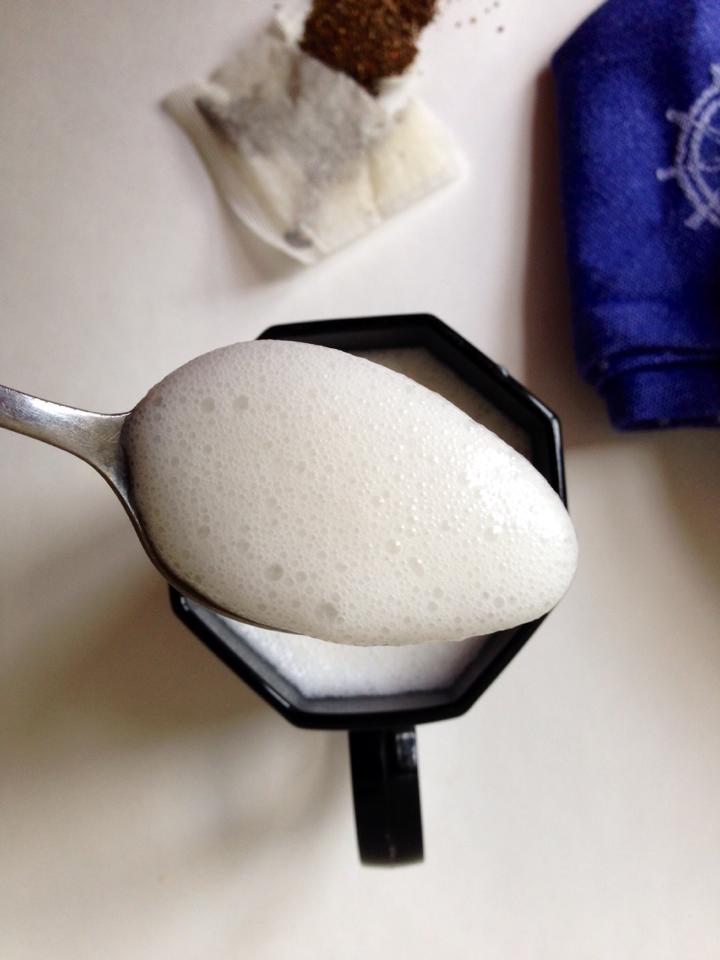 Enjoy! xx

Chai Spiced Oatmeal Skillet Cookie with Coconut Foam
Prep time:
Cook time:
Total time:
Fragrant fall spices combine with brown sugar in this warm, enormous, and completely vegan skillet cookie. This recipe comes together in under an hour and is an easy autumn treat!
Ingredients
Skillet Cookie
1 cup whole wheat all purpose flour (or sub cashew meal)
1 cup rolled oats (gf certified if gf)
1 tsp baking powder
½ tsp salt
½ tsp cinnamon
1 tsp pumpkin pie spice (or sub allspice)
¼ tsp ground ginger
½ cup (= 1 stick) vegan butter, at room temperature
⅔ cup cane sugar
¼ cup brown sugar
½ tsp vanilla extract
½ cup brewed chai tea (no milk or sugar added)
1 tbsp cornstarch + 2 tbsp water (= 1 egg)
Coconut Foam
½ cup coconut milk, chilled in fridge for 4 hours or overnight
⅓-2/3 cup powdered sugar
Instructions
Preheat the oven to 350° F.
Sift together the flour, oats, baking powder, cinnamon, pumpkin pie spice, ginger, and salt in a medium bowl.
In a separate, large bowl, cream vegan butter with an electric mixer (or a fast hand and a whisk!) for about a minute
Add cane sugar and continue to beat for another minute
Add brown sugar, vanilla, cornstarch egg, and chai tea and beat for three minutes or until fluffy
In three or four additions, add dry mixture and mix on low
Pour into ungreased cast iron skillet and bake in preheated oven for 22-25 minutes. Remove and cool on a wire rack.
Meanwhile, using an electric mixer, beat coconut milk on high for 3-5 minutes or until foamy.
Add powdered sugar and mix on medium until foamy and well combined.
Top cookie with foam just before serving.