I would write to you about my love of chocolate chip cookies, but it would be neither unique nor definable.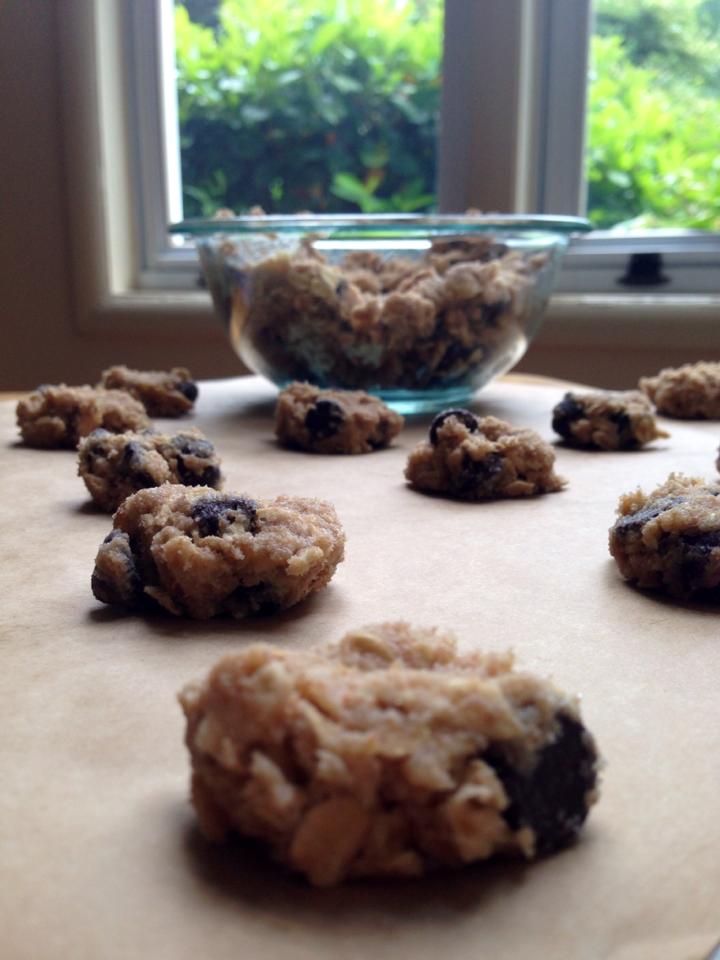 Everyone loves chocolate chip cookies.
If you're some sort of non-human, chocolate chip cookie, comfort food hating creature, this is your cue to leave.
I'm kidding, of course. Stay and maybe make these for your normal friends and family who love that chocolate chip goodness as much as I do.
I used to be a chewy cookie kind of girl. I still am, to some degree. But since adopting a vegan diet, I noticed that, while great, most recipes left me with doughy, overly soft cookies. I craved the crispy edges and slight crunch that the original back-of-the-Nestle bag version delivers.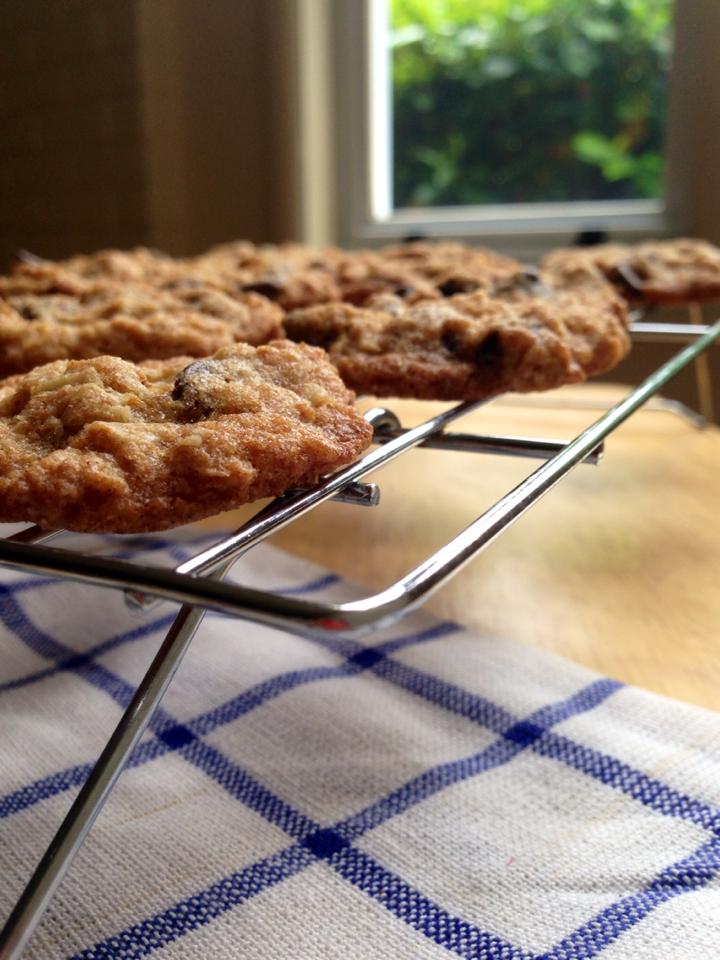 Now, let's be clear: I'm not a cookie expert. If you're a food blog devotee like me, you know that there are people on the Internet who have broken cookie baking down to an art. Baking soda versus powder versus cornstarch versus pudding versus sour cream… the choices are endless and more often than not, not dairy-free.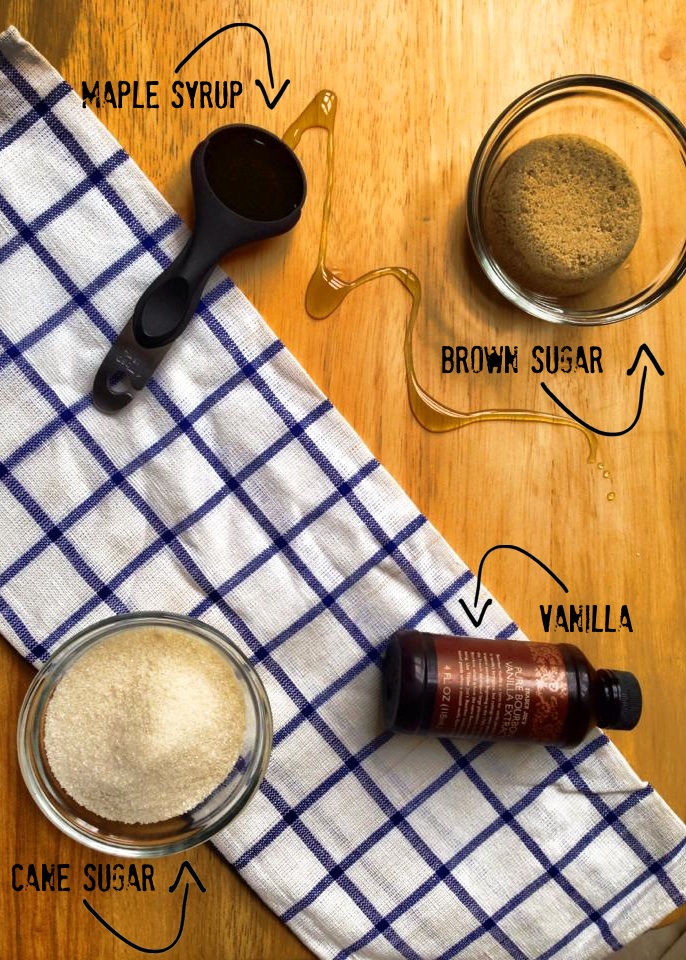 These cookies are dairy free. They're also subtly crisp with oatmeal, gooey in the middle, packed with chocolate chips, and have texture depth with the addition of some chopped nuts.
Basically, they are vegan comfort food heaven and ready in less than 30 minutes.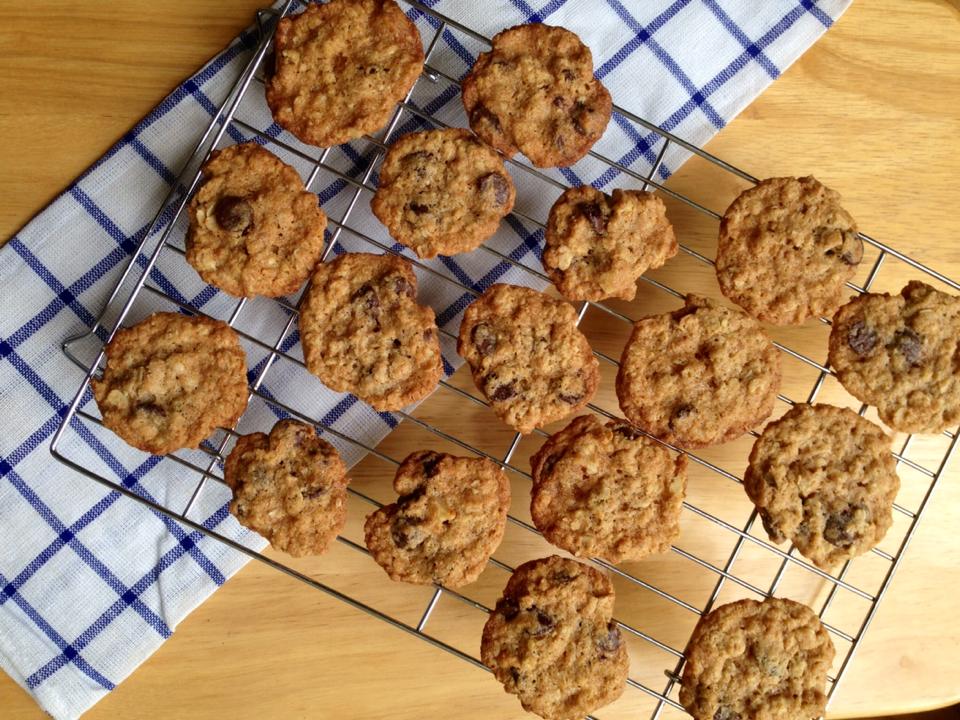 Try not to make these every day.
(I dare you)
Easy Dairy-free Oatmeal Walnut Chip Cookies
Recipe type:
Dessert, Chocolate
Prep time:
Cook time:
Total time:
Serves:
18 large cookies or 24 small
Deliciously crisp-on-the-edges and gooey-in-the-middle, these dairy-free chocolate chip cookies are perfect vegan comfort food. Oatmeal and walnut add a slight crunch to this classic cookie. Enjoy with tea on a rainy day or a glass of (almond) milk on a summer afternoon.
Ingredients
1 cup whole wheat all purpose flour
1 cup rolled oats
½ tsp baking soda
½ tsp baking powder
½ tsp salt
½ cup (1 stick) vegan butter at room temperature
⅔ cup of cane sugar
¼ cup brown sugar
½ tbsp maple syrup
½ tbsp vanilla extract
1 tbsp almond milk
1 tbsp cornstarch + 2 tbsp water (= 1 egg)
½ cup chopped walnuts
1 cup semi-sweet or dark vegan chocolate chips
Instructions
Preheat the over to 350° and line a baking sheet with parchment paper
Sift together the flour, oats, baking soda, baking powder, and salt in a medium bowl
In a separate, large bowl, cream vegan butter with an electric mixer (or a fast hand and a whisk!) for about a minute
Add cane sugar and continue to beat for another minute
Add brown sugar and maple syrup and beat for three minutes or until fluffy
Add egg substitute, almond milk, and vanilla extract and combine thoroughly
In three or four additions, add dry mixture and mix on low
Using a rubber spatula, stir in walnuts and chocolate chips
Using a teaspoon for small cookies or a tablespoon for larger cookies, drop balls of dough onto the lined baking sheet. Flatten with your fingers to form thick discs.
Bake for 10-12 minutes or until crisp and slightly browned. Let cool on a rack.
Notes
• I use Earth Balance vegan butter
• Instead of pure maple syrup, I used a maple syrup/agave mix from Trader Joe's. Feel free to use whatever liquid sweetener you have on hand.
• Trader Joe's semi-sweet chocolate chips are accidentally vegan
*Loosely adapted from
these