I bought a cast iron skillet!!!!!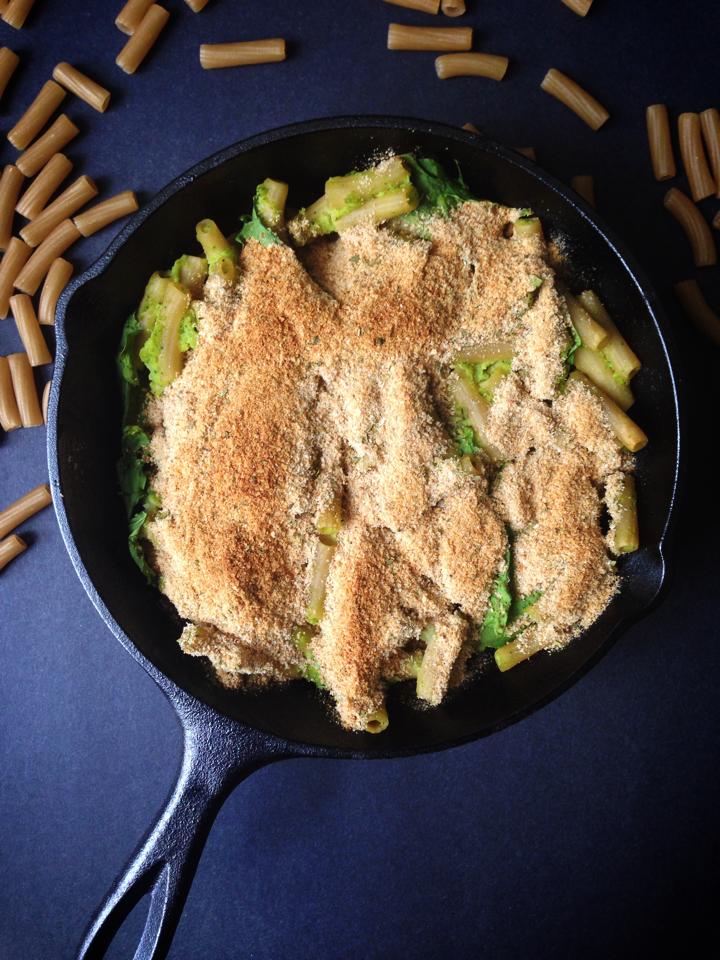 This is a very important time in my life… now I can make skillet cookies, and brownies, and pizzas, this amazing thing, and of course, pasta
I'm kind of obsessed with spinach. I'm the kid who used to actually love spinach tortillas. I would request spinach as the vegetable of choice for dinner. When someone offers me those tricolor veggie chips? I go for the green ones.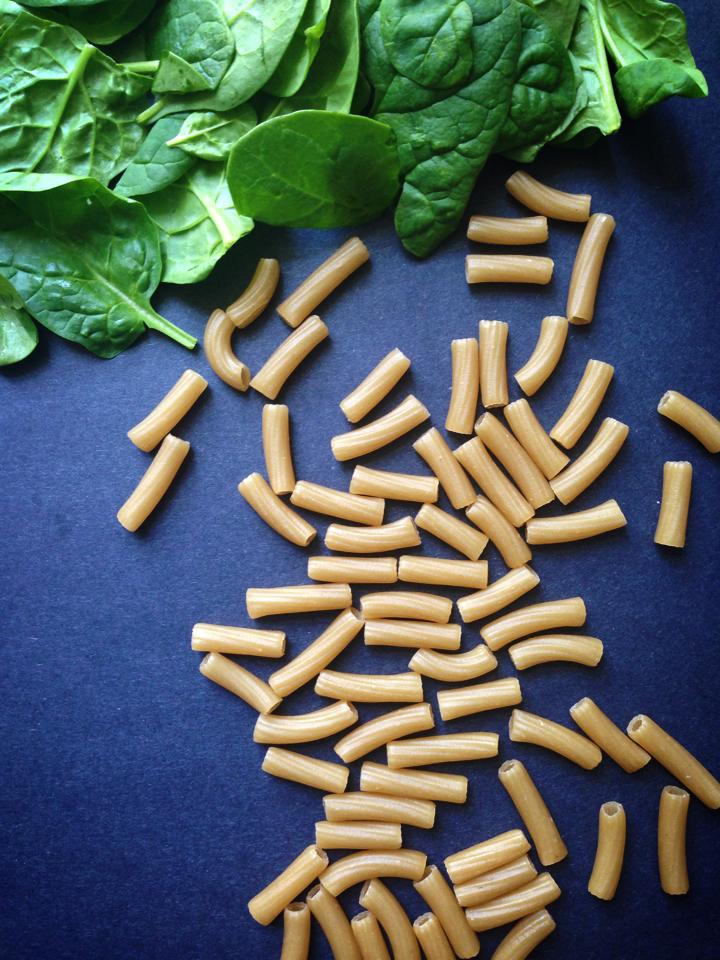 Pretty good obsession to have, I'd say. Spinach contains significant amounts of potassium, magnesium, and of course, iron. (Where do I get my iron if I don't eat meat? SPINACH.)
I might be Popeye the Sailor Man. If I start popping legendary biceps, I'll let you know.
As a vegan, I've heard people wax poetic about cauliflower. So I figured I'd put it to the test.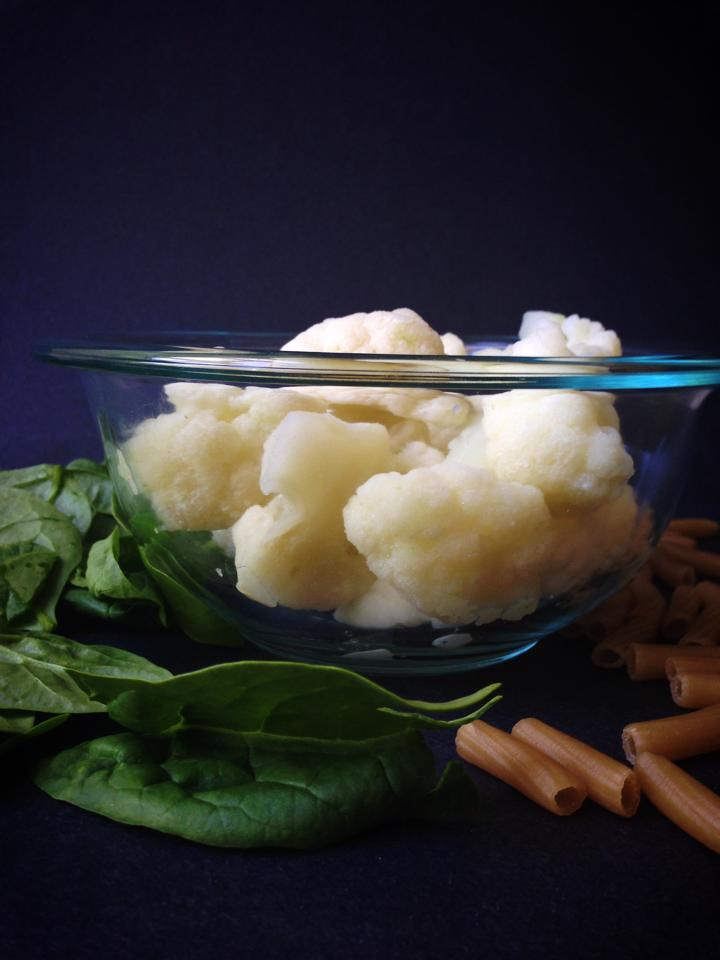 It passed with flying colors.
The cauliflower adds creaminess to the sauce in this dish, as well as a mild earthy flavor. Combined with the spinach and the toasted breadcrumbs, this simple bake is serious comfort food.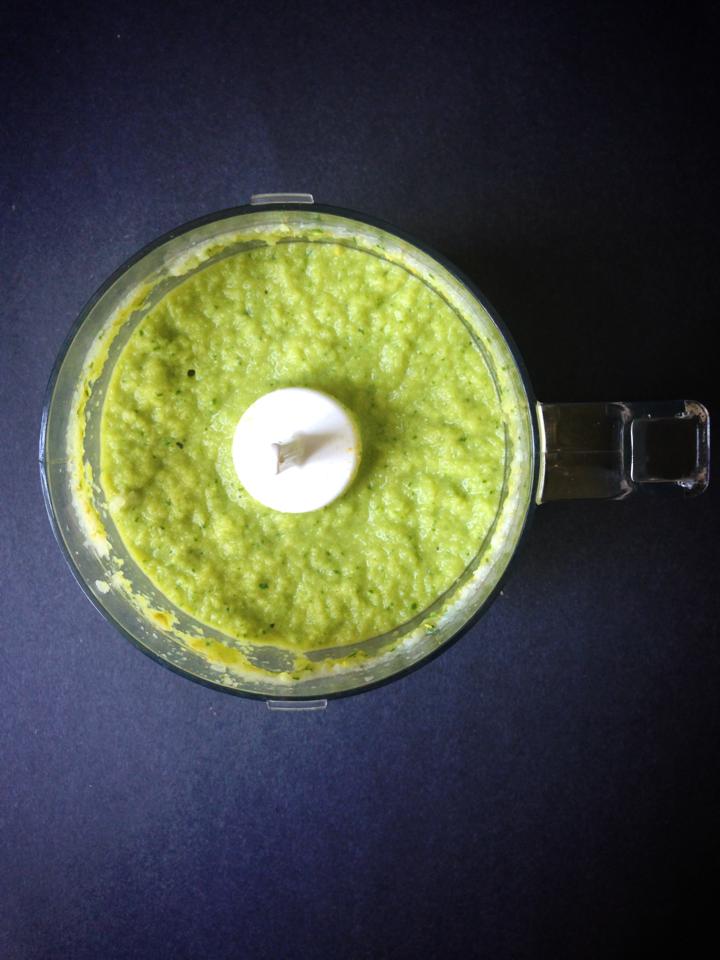 (It's made in a skillet, so it's automatically ten times better than normal pasta)
Enjoy!

Creamy Baked Spinach Skillet Pasta
Prep time:
Cook time:
Total time:
A creamy, cauliflower-based vegan spinach pasta topped with toasted breadcrumbs and baked to perfection in a cast iron skillet. Easy and healthy dairy-free comfort food!
Ingredients
10 oz cauliflower
10 oz pasta (I used brown rice penne)
¾ c soy milk (can sub other-non dairy milk)
2 cups spinach, divided
2 tbsp nutritional yeast
1 tsp salt
1 tbsp garlic powder
⅓ cup breadcrumbs
Instructions
Preheat oven to 350°F and set a pot of salted water to boil.
Microwave cauliflower with a little water for 2-3 minutes, or until tender.
Add pasta to boiling water and cook to al dente. Drain, but do not rinse.
Once cauliflower has cooled, combine cauliflower, 1½ cups spinach, and nutritional yeast in a food processor. Pulse until well combined.
Add soy milk and process till creamy.
Combine pasta, sauce, and remaining spinach.
Stir in salt and garlic powder.
Toast breadcrumbs in a dry pan over low-medium heat for 2-3 minutes.
Pour pasta mixture into your cast iron skillet and top with breadcrumbs.
Bake for 25-30 minutes or until breadcrumbs are browned and pasta is set.
Remove and cool on a rack before serving.