You know when you have expectations for something and then the reality just completely falls short?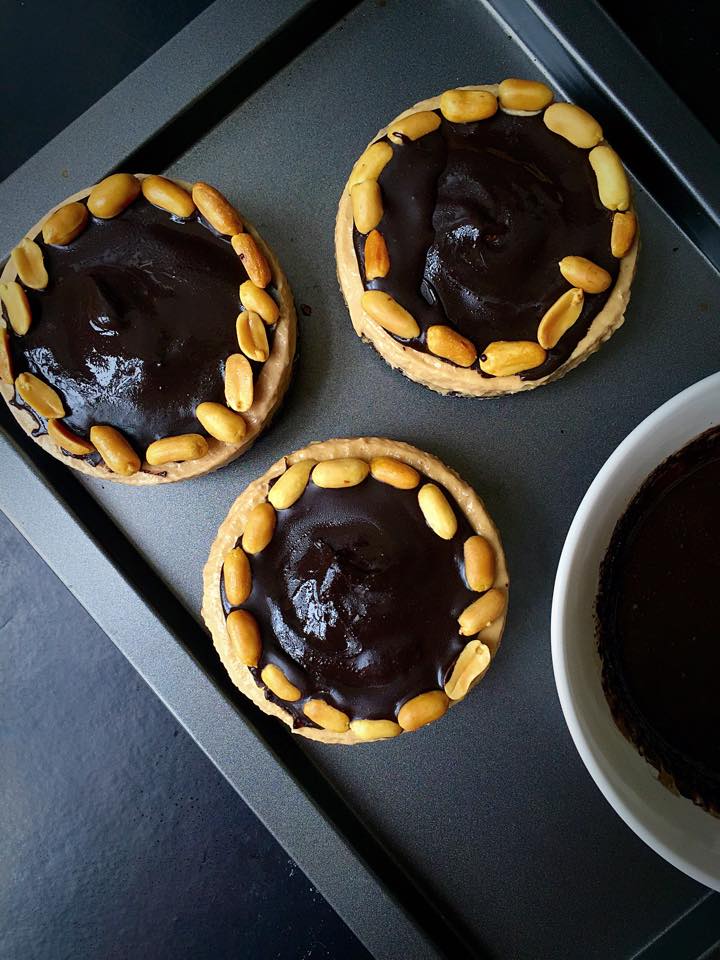 Yeah, that is NOT this post!
I'm so incredibly pleased with how these ice cream cakes turned out. They were easy to make and delicious, despite being amazingly healthy.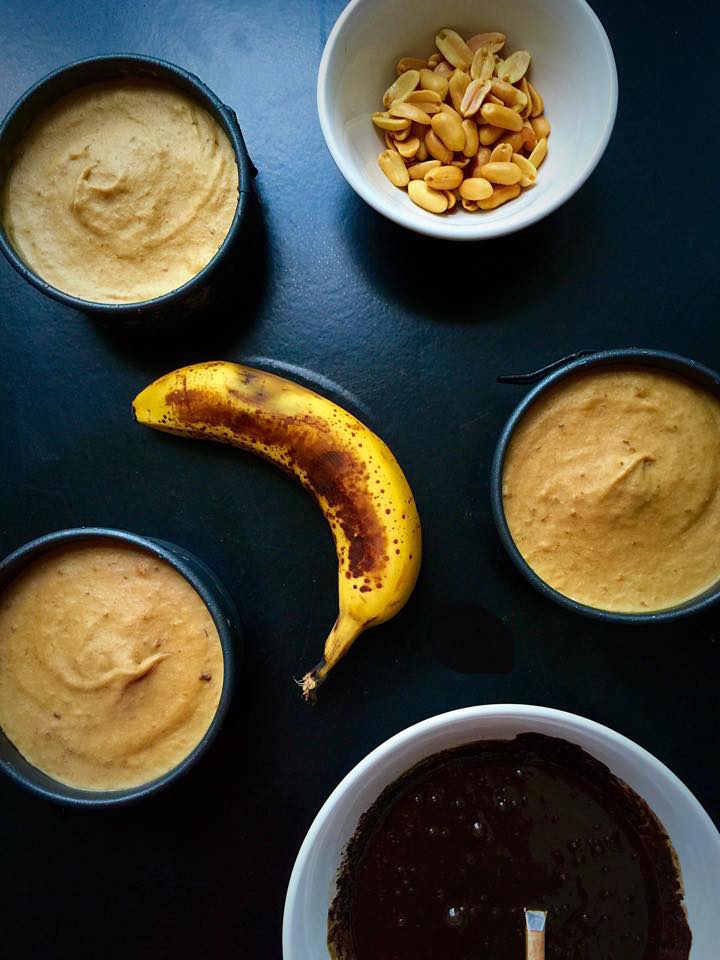 Rachel inspired me to start thinking about sugar free desserts! I didn't even realize that no-sugar added desserts were a thing, but I quickly realized that bananas and dates (among other natural sweeteners) are amazing at adding sweetness without the extra sugar.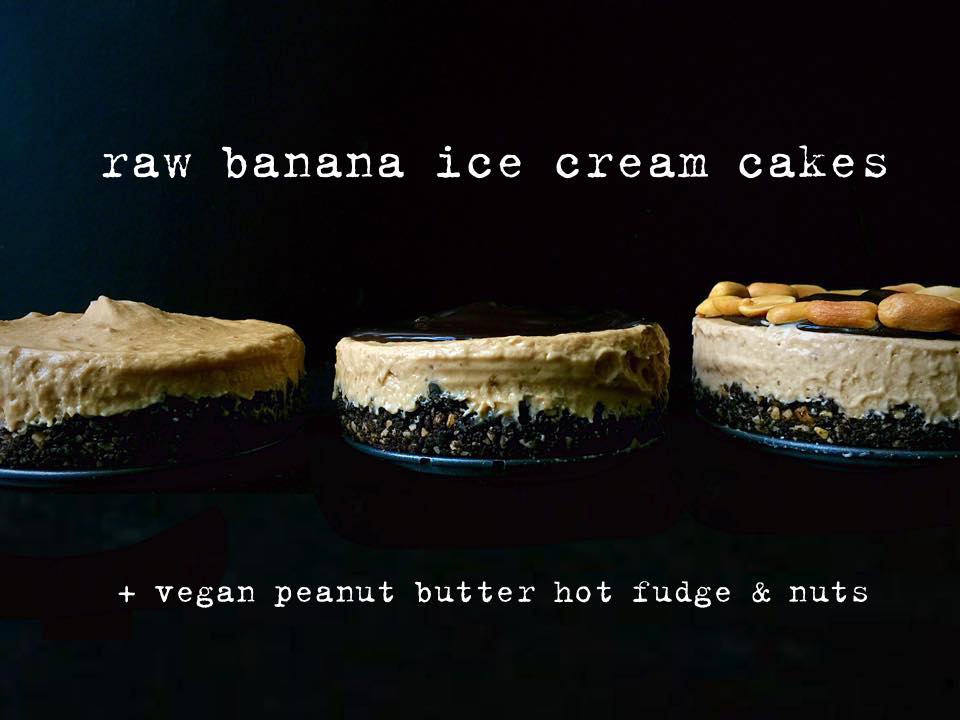 I put these adorable mini 4-inch pans to use when I made a mini chocolate biscoff cake for two, but I wanted to use them for a less traditional purpose. This recipe uses three 4-inch pans and yields three large (but filling and guilt-free) servings, but you could likely adapt this to make one large ice cream cake in an 8- or 9-inch springform pan!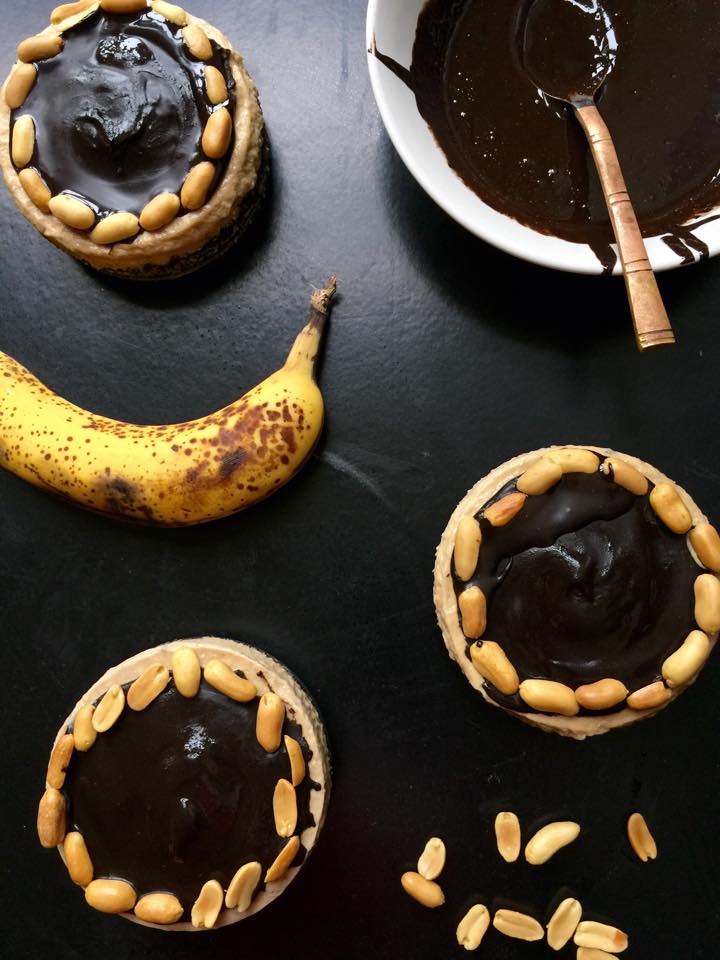 The base of these cakes is made of peanuts, dates, cacao powder, and peanut butter. Not too sweet, but nutty and verrrry chocolate-y. The ice cream in the middle is your classic banana ice cream, made with bananas and peanut butter only! And the hot fudge topping is coconut oil, cacao powder, and peanut butter.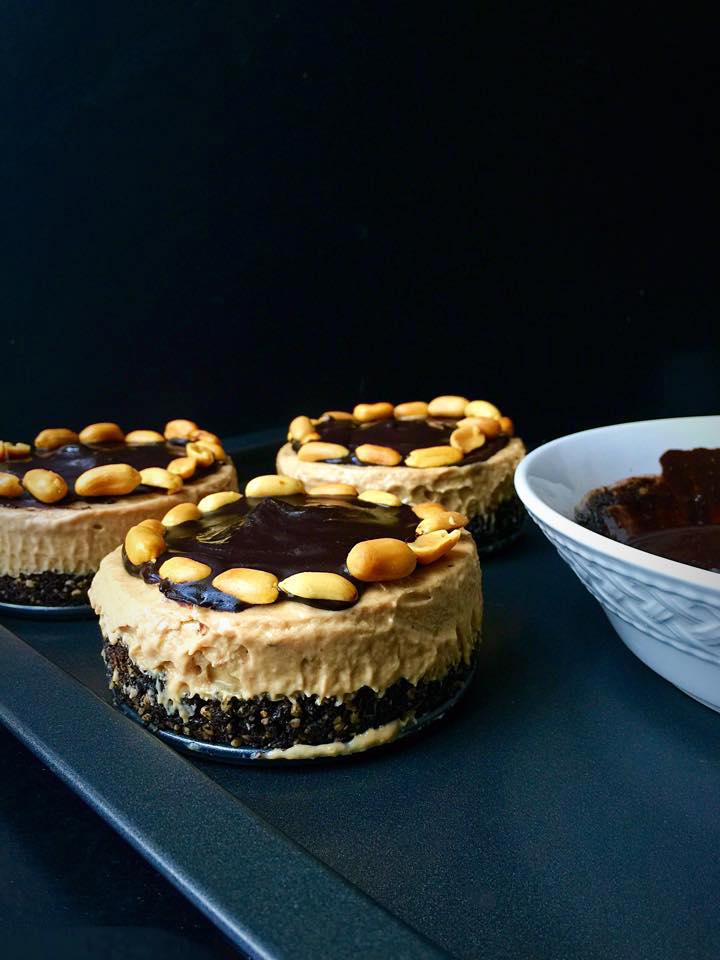 To keep these cakes completely raw, make sure you use raw peanut butter and cacao powder. If raw food isn't your thing or a priority, then roasted peanut butter and cocoa powder will do!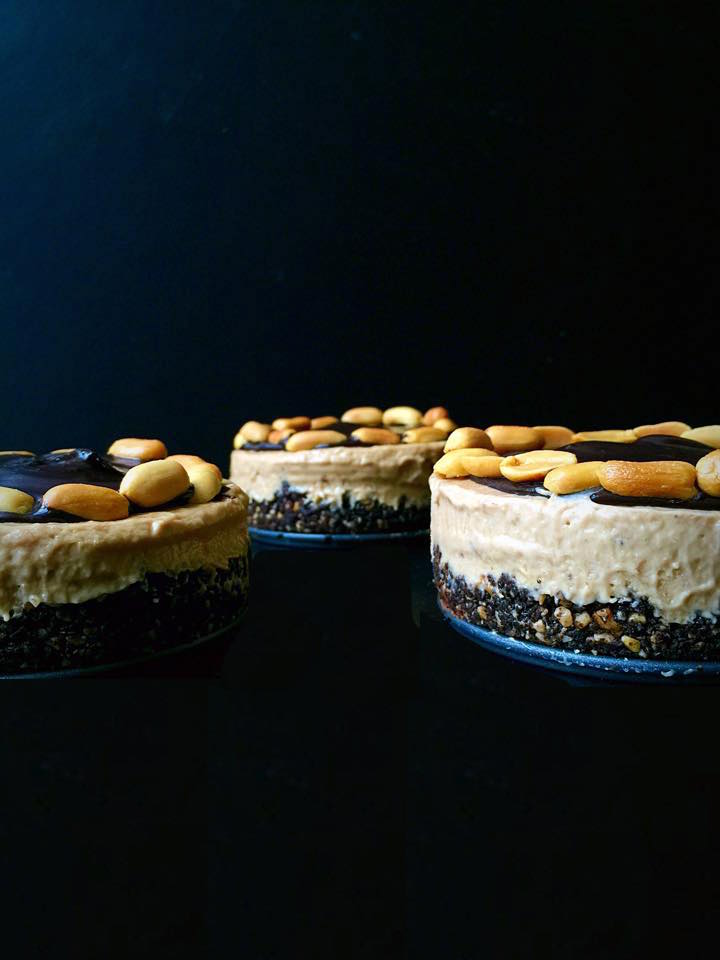 In addition to being raw, gluten-free, vegan, and sugar-free, these cakes require only 6 ingredients! Seriously, they're delicious and beyond easy. Make them, like, now.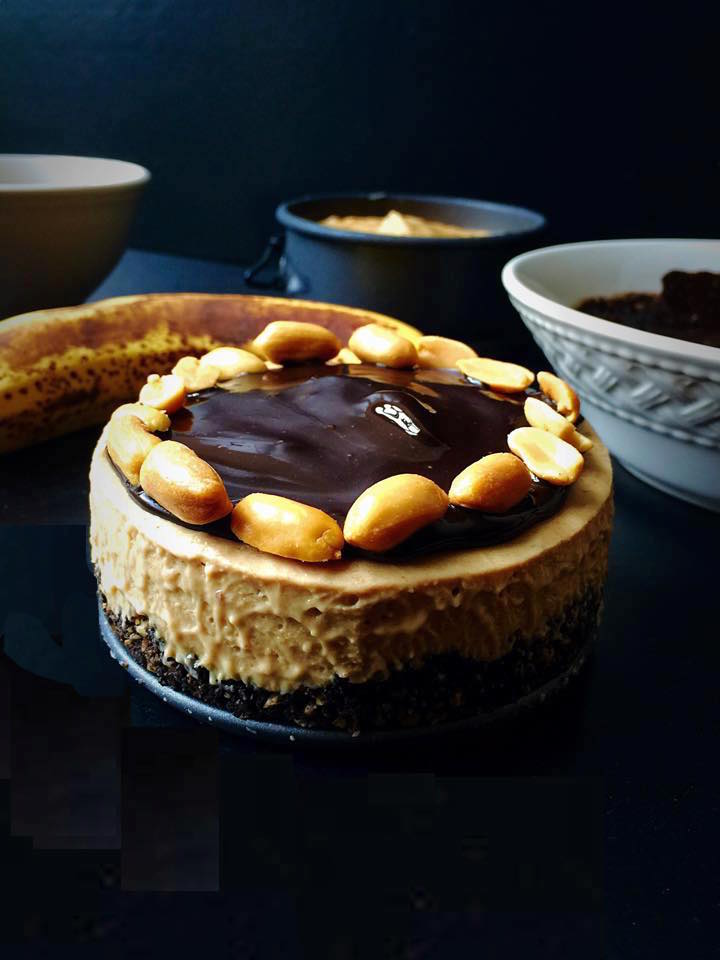 Raw, GF, and Vegan PB Cup Banana Ice Cream Cakes
These individual peanut butter, chocolate, and banana ice cream cakes are completely raw, gluten free, vegan, and sugar free! Made with only a handful of all-natural ingredients, these summer treats are both delicious and guilt-free!
Ingredients
Crust
1 cup raw peanuts
1 cup pitted dates
1 heaping tbsp raw peanut butter
1-2 tbsp raw cacao powder
Ice Cream Filling
2 ripe bananas
4 bananas, sliced and frozen for 6-8 hours or overnight
Heaping ¼ cup raw peanut butter
Peanut Butter Chocolate Hot Fudge
1 tbsp coconut oil
2 tbsp raw peanut butter
2 tbsp cacao powder
Instructions
For crust, pulse together peanuts and dates in a food processor until combined. Add peanut butter and cacoa powder and process until a chunky dough forms. Add a little more peanut butter if the dough isn't coming together.
Divide evenly between three 4-inch springform pans and press to line bottom of pan with fingers or the back of a spoon until smooth and firm.
For filling, in a food processor, combine all ingredients and blend until homogenous. Pour the mixture evenly between the three pans and leave to set in the freezer for 2 hours to overnight.
To serve, prepare hot fudge topping. Melt coconut oil and peanut butter in the microwave at low heat until just combined. If you don't want to risk exceeding raw food temp, you can just combine the two ingredients, but microwaving tends to produce smoother results.
Stir in cacao powder, one tablespoon at a time.
Remove cakes from freezer and carefully remove from the springform pans. Top each cake with hot fudge and peanuts, if desired. Serve.