The title kinda says it all.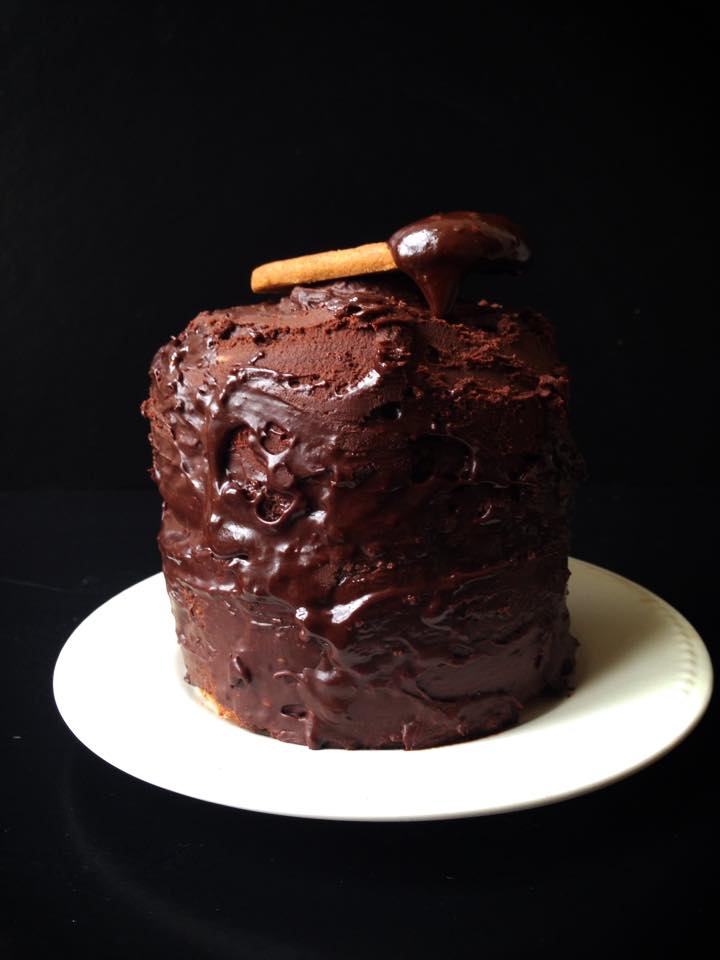 I know you've seen the cake, and now all you're thinking about is the cake, so let me get my stuff out of the way quick and then we can get to it, deal?
I'm at possibly the most exciting junction in my life to date: college.
If you know me at all, you know I'm constantly busy. Between dance, work, school, and blogging, I definitely have a packed schedule. My time in high school meant maintaining balance in my schedule with instrumental music, math, English, history, foreign language, and science courses of the highest levels. Outside of class, I'm in leadership positions in three dance companies and also showcase works of my own choreography. I also work every day part-time at the Transportation Security Agency. In short, my years in high school were (are?) extremely hectic.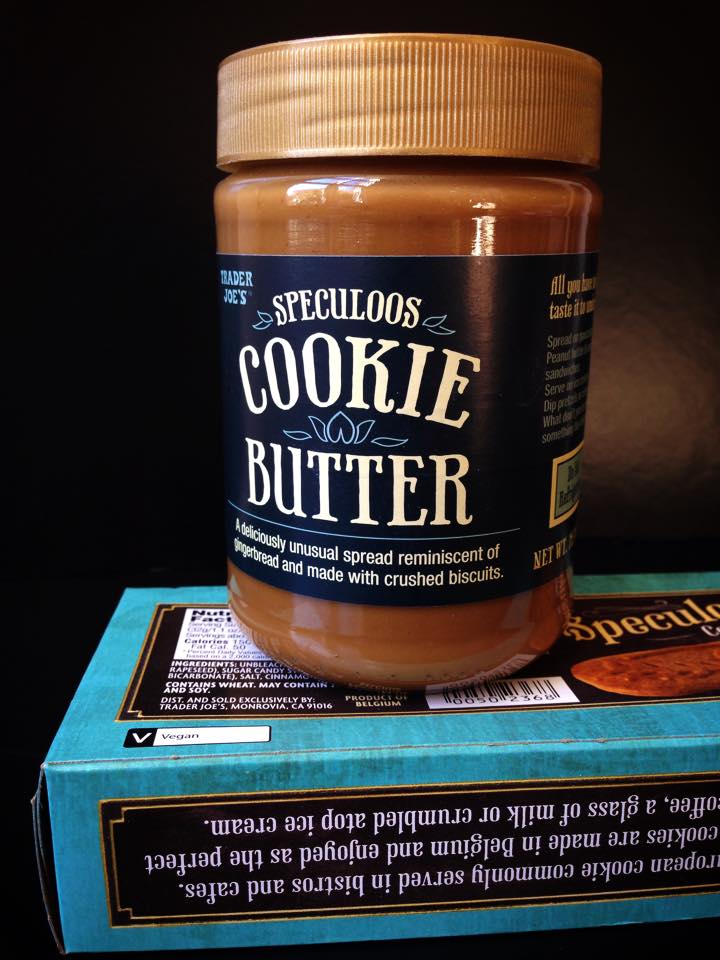 But it all paid off, because this fall I'll be attending Wesleyan University!
(Don't stalk me)
My dad went to Wes undergrad, and I've had a lot of exposure to the school growing up. Obviously, going to college will be a brand new experience (and one that I'm thrilled to explore), but I know that I will definitely find myself pursuing a ton of activities regardless.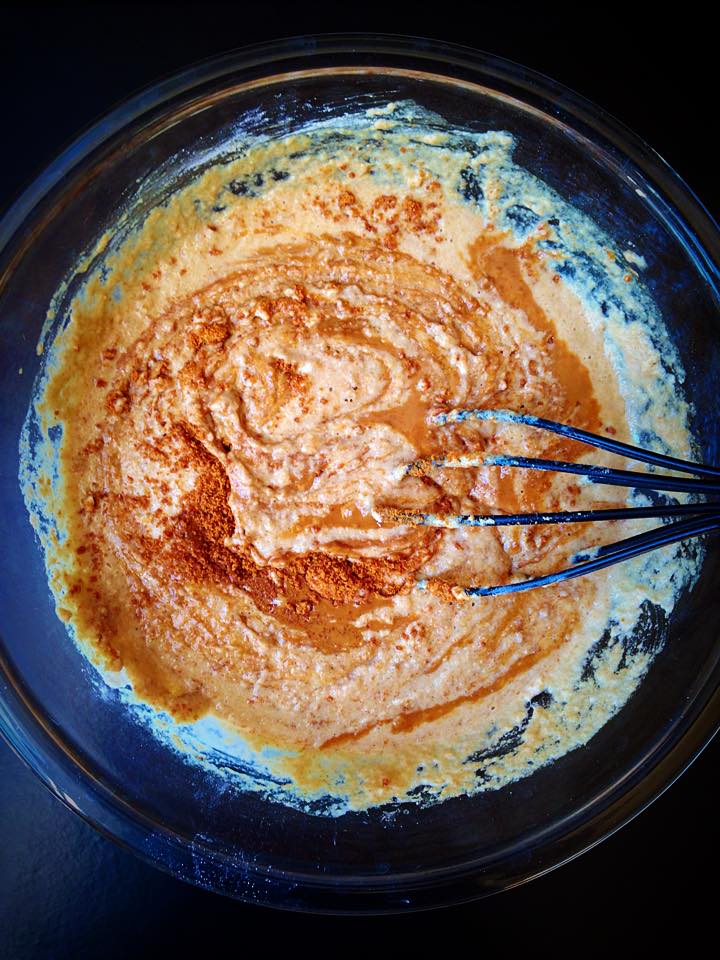 What can I say, gotta stay busy!
The future of this blog is a little uncertain: I know for sure that I will be blogging in college, but posts may be more infrequent and they may also involve posts such as restaurant reviews, my favorite blog posts of the week, and life updates a lot more often.
I'm so excited about what the future holds and I hope you'll stick around for the ride!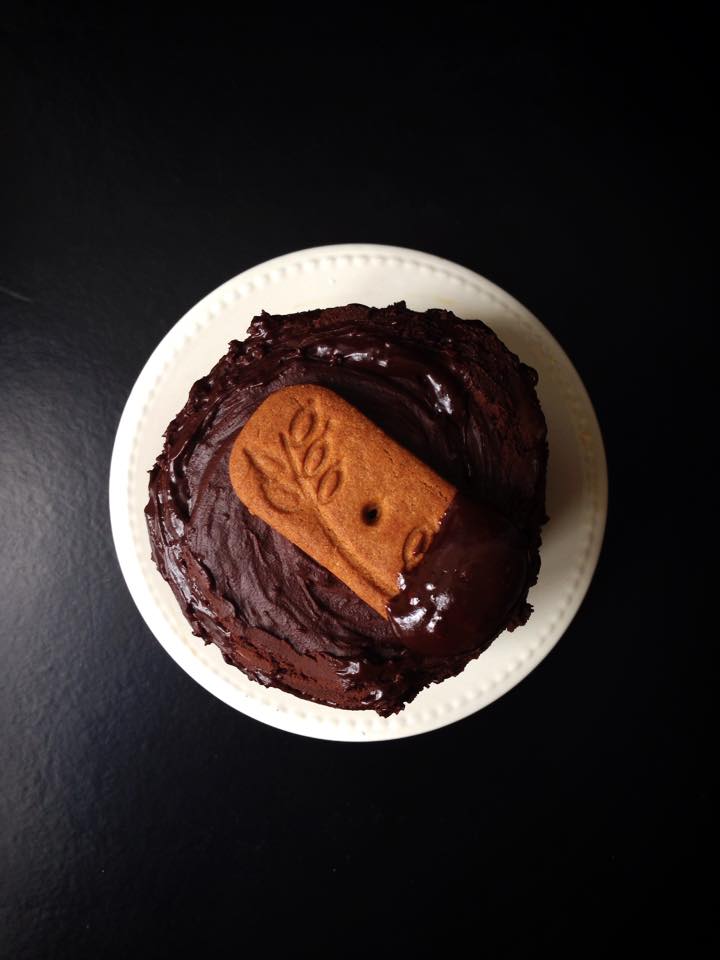 (Okay, you made it this far, have some cake)

Vegan Cookie Butter Cake with Cookie Butter Frosting and Chocolate Ganache for Two!
Prep time:
Cook time:
Total time:
A moist cake packed with cookie butter and speculoos cookies, this double decker mini-dessert is perfect for two! Frosted in thick and rich chocolate ganache, this is a decadent vegan treat!
Ingredients
Cookie Butter Cake
2 cups almond milk, room temp and divided
2 tsp apple cider vinegar
1¼ cups applesauce
1 tbsp vanilla
2 cups flour
1⅓ cups brown sugar
½ cup crushed speculoos cookies
8 oz cookie butter, melted
⅔ cup coconut oil, melted
2 tsp baking soda
2 tsp baking powder
½ tsp salt
Cookie Butter Frosting
¼ cup cookie butter
2 tbsp vegan butter or coconut oil
1 cup powdered sugar
Chocolate Ganache
1 cup almond milk
1 tbsp cornstarch
1-2 tsp coconut oil
⅔ cup vegan chocolate chips
Instructions
Preheat oven to 350°F and grease two 4-inch cake pans with coconut oil and dust with flour.
Combine 1½ cups almond milk and the vinegar and let sit for a few minutes.
Add in applesauce, vanilla, and remaining almond milk. Stir until well combined.
Add flour, brown sugar, crushed cookies, baking soda, baking powder, salt, and melted cookie butter. Mix well until no lumps remain.
Lastly, add coconut oil and stir until completely combined.
Divide batter evenly between two prepared pans and bake in preheated oven for 30 minutes, or until center is set and a toothpick can be cleanly removed. Cool on a wire rack.
For frosting, cream together all ingredients until smooth.
For ganache, combine almond milk and cornstarch in a saucepan over high heat until just boiling, stirring constantly.
Remove from heat and stir in coconut oil.
Place chocolate chips in a bowl and pour almond milk mixture over top.
Let sit for 2 minutes or until chocolate is melty, and whisk thoroughly.
Refrigerate for 10 minutes, to thicken.
To assemble, place on cake round on your surface. Spread cookie butter frosting evenly and then top with second cake round. Cover cake in chocolate ganache and top with additional cookies, if desired.
*If you like cookie butter, try my
vegan cookie butter fudge chunk snickerdoodle blondie bars!