Hey, you see that bottle in the background of this picture?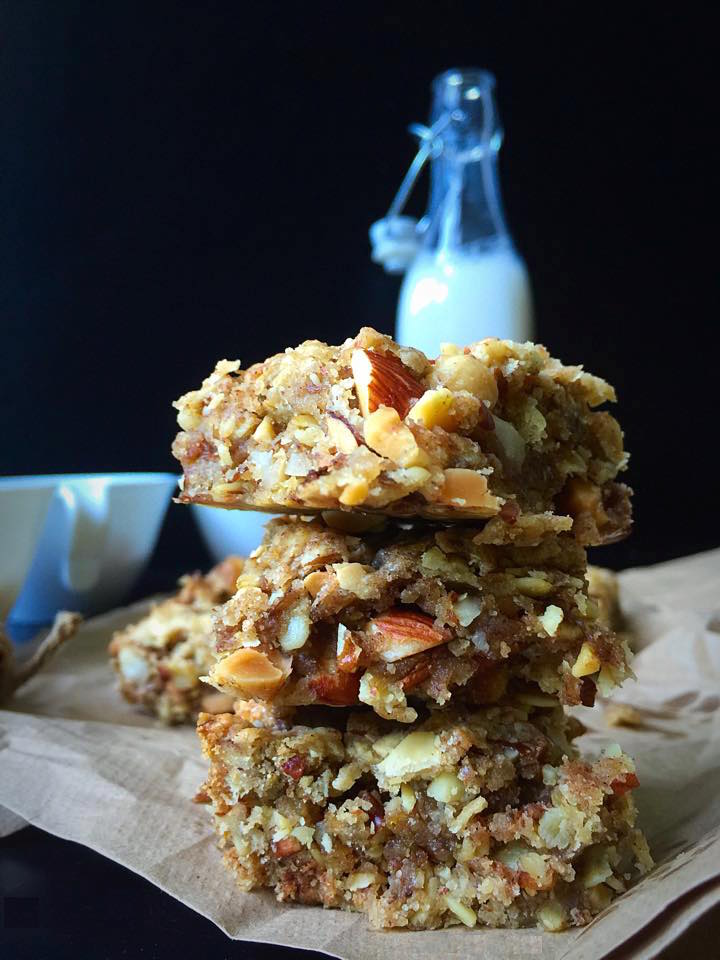 Yeah, not so prominent, is it? It's just there for the rustic 'I milk the cow almonds and then carefully present the fresh dairy in a whimsical decanter" vibe. You feel?
Sometimes I think about the stack of props back home and wish my life was as Pinterest-perfect as they are.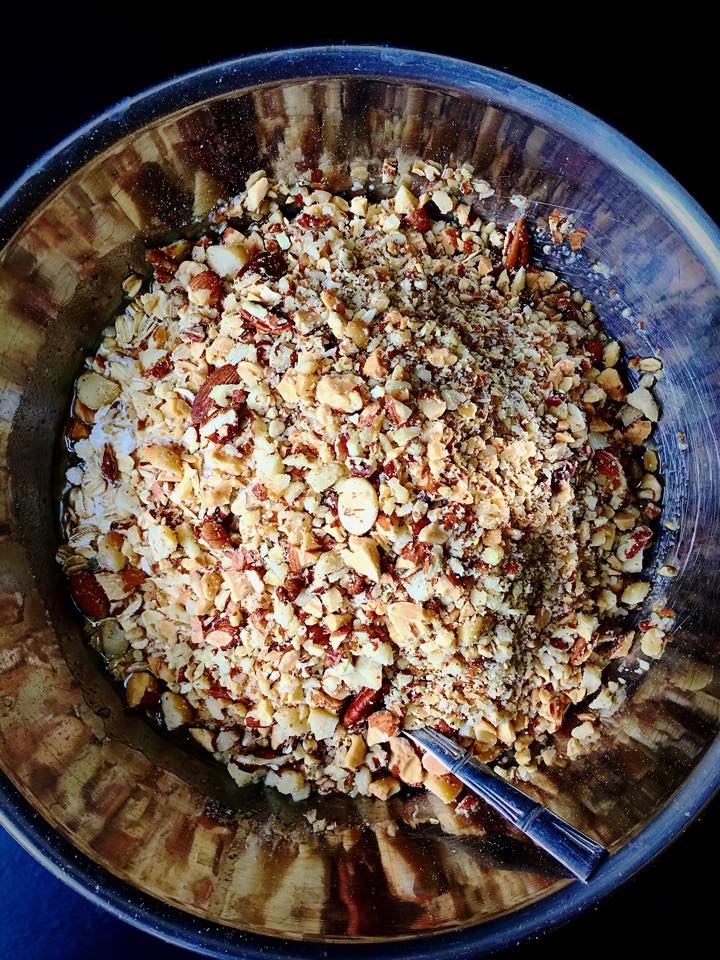 But seriously, who has the time to funnel milk into an impractically-small-necked bottle every day?
Not me.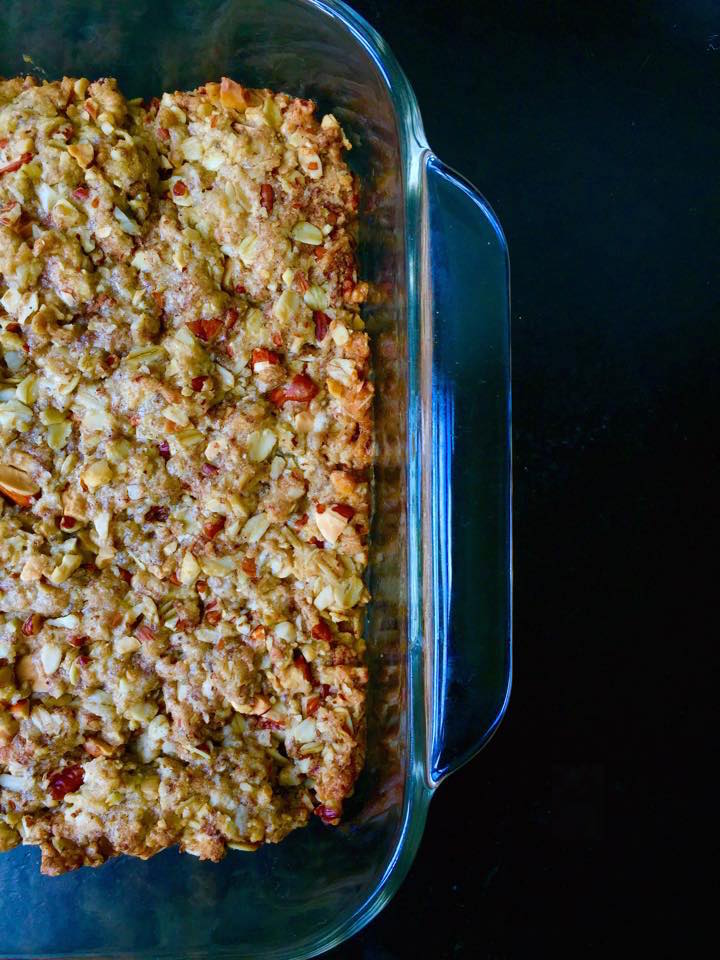 Anyways, $5 bottles from Target aside, these blondies are bomb.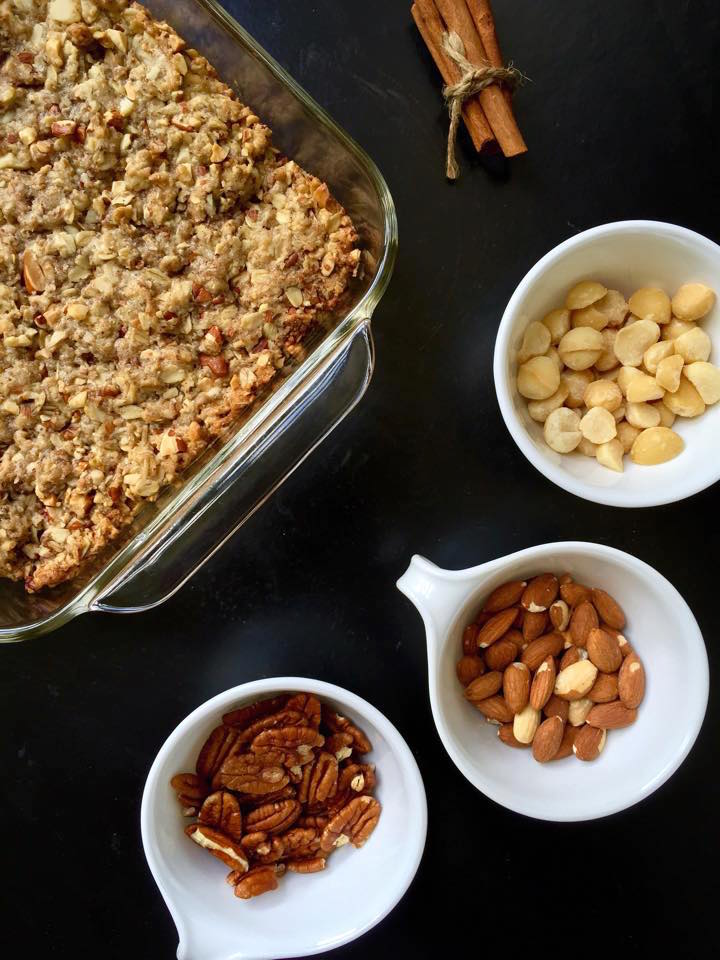 They start out with an oat base- I'm obsessed with rolled oats in baking because they add so much texture, and they give desserts a rustic, autumn-y feel.
The blondies are sweetened with maple syrup and brown sugar, for double the rich, dark sweetness.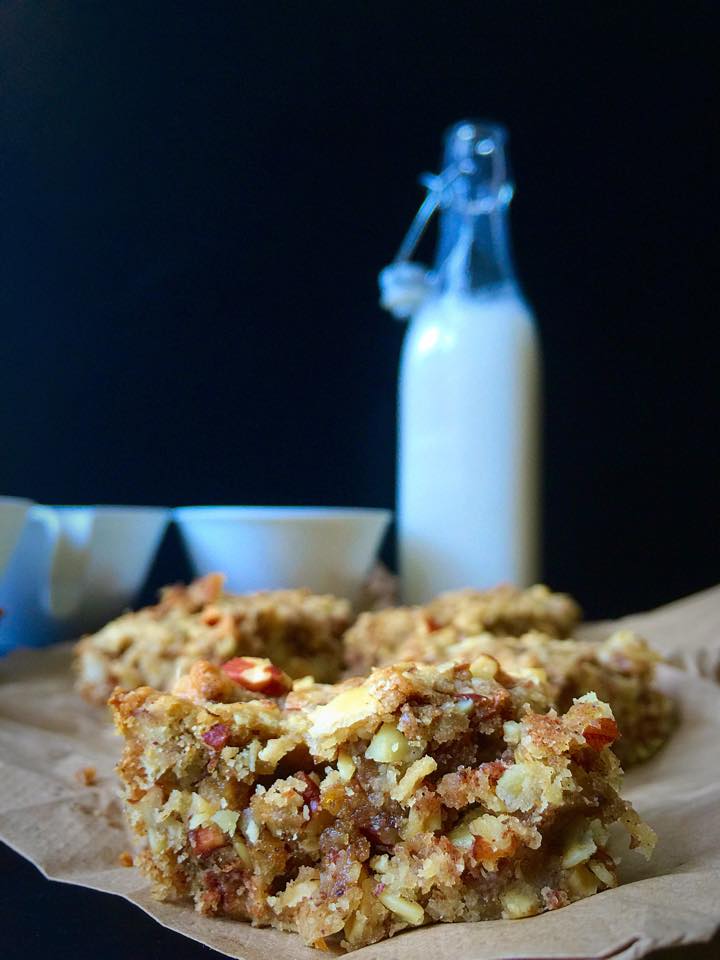 For even more texture, I added not one, not two, but three kinds of nuts! Almonds, pecans, and buttery macadamias. Macadamias are maybe the best thing ever and totally worth the cost in these blondies.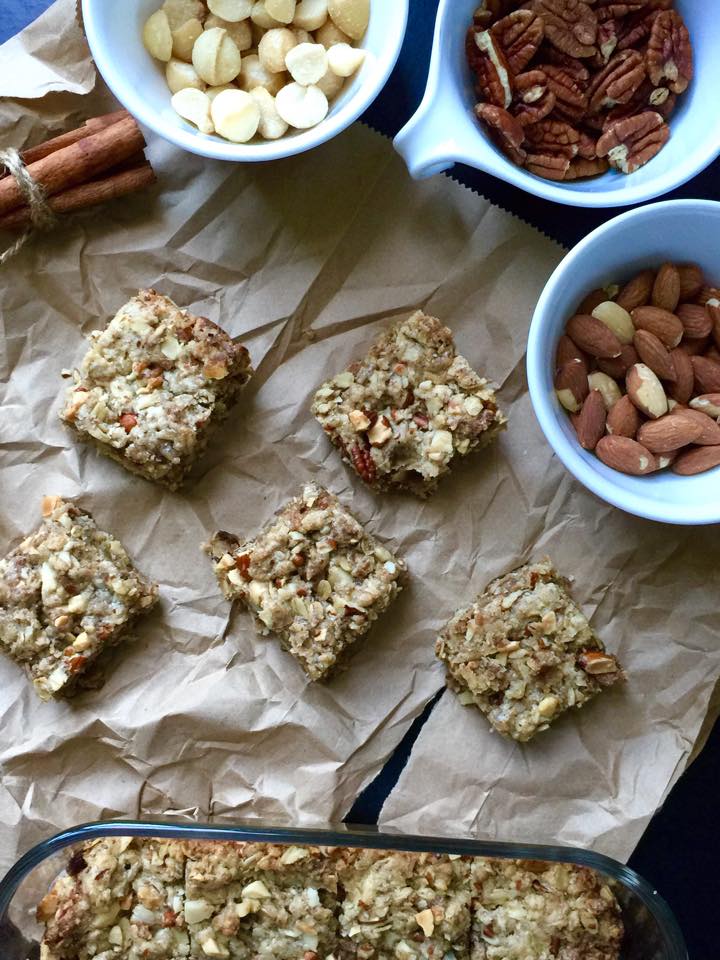 Add a little cinnamon and allspice, and you've got yourself a fall dessert that's packed with chai deliciousness 🙂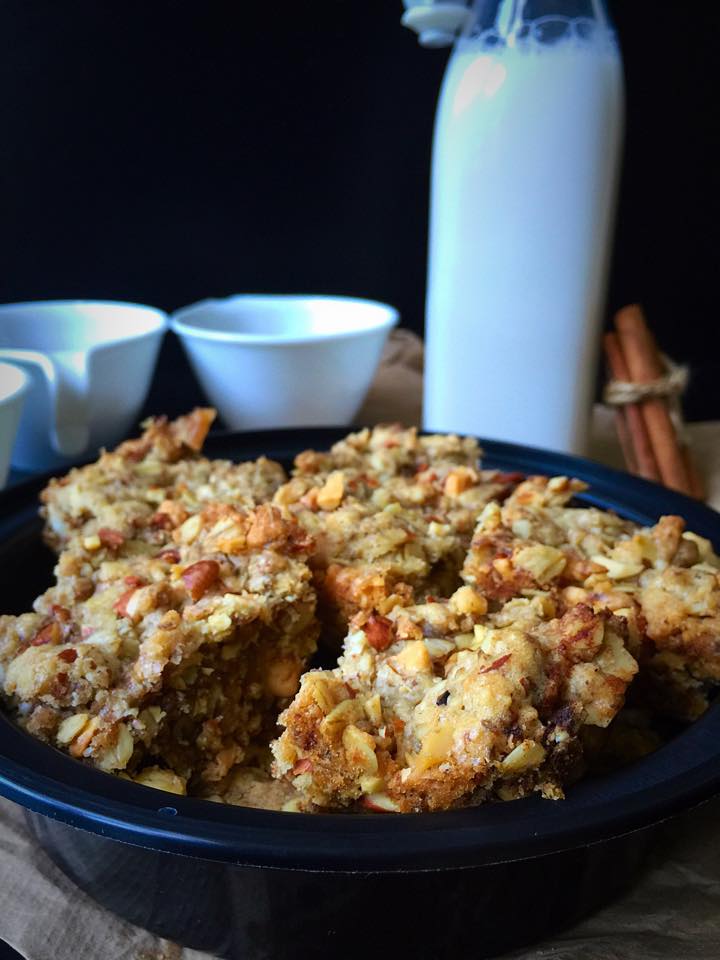 Enjoy xx

Nutty Vegan Maple Chai Oat Blondies!
Prep time:
Cook time:
Total time:
These vegan blondies combine hearty oats, chai spice, and three kinds of nuts to make a delicious autumn treat!
Ingredients
2 tbsp flaxseed meal
¼ cup almond milk
1 tsp apple cider vinegar
⅔ cup canola oil
¾ cup brown sugar
⅓ cup maple syrup
2 tsp vanilla extract
¼ tsp allspice
¼ tsp cinnamon
1 cup rolled oats
1½ cup flour
½ cup pecan halves
½ cup macadamia nuts
½ cup almonds
Instructions
Preheat oven to 350 F and line the bottom of an 8x8 square pan with parchment paper, greasing the rest of the pan.
Combine almond milk, flaxseed meal, and vinegar in a large mixing bowl and let rest for 5-10 minutes.
Meanwhile, very finely chop your nuts. I used a food processor, but a mortar/pestle or knife would also work.
Add oil, brown sugar, maple syrup, vanilla, allspice, and cinnamon to the mixture.
Stir in flour, oats, and nuts. The mixture should be very thick.
Spread the batter in the pan and bake for 25-30 minutes.
Cool on a wire rack completely before slicing and serving.
*adapted from
these blondies