I made you a mug cake.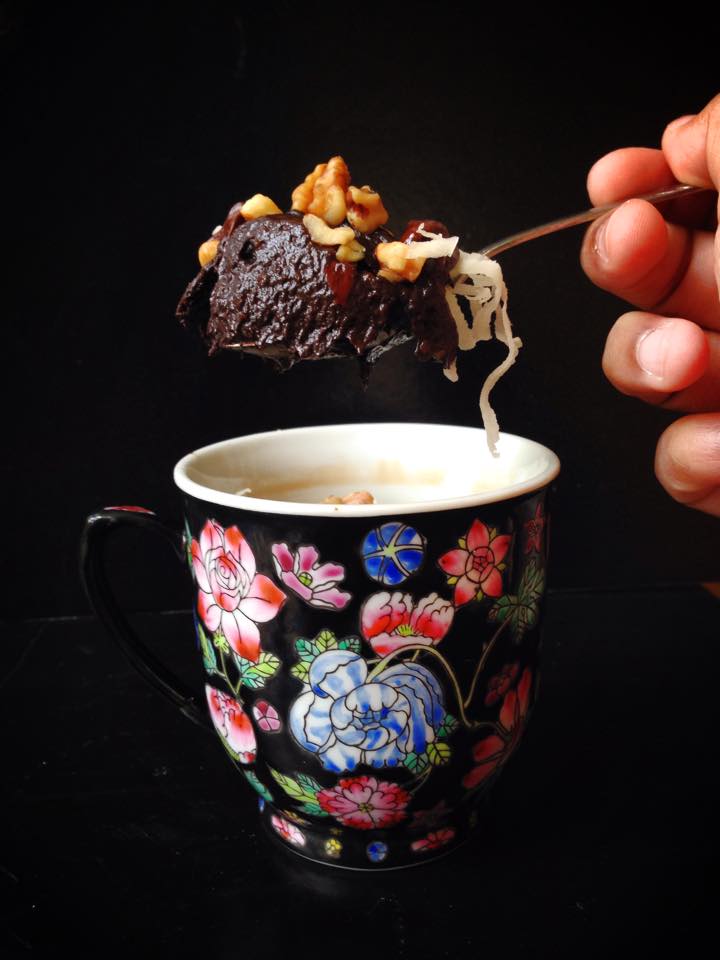 Actually, to be quite honest, the mug cake practically made itself. Yeah, it's that easy.
This is one of those life-changing recipes. This is that recipe that (of course) came about entirely by accident and then became a staple in my diet. This is the most dramatic intro to a mug cake you've ever read.
No, but seriously. This cake/brownie/chocolate amazingness is sugar-free, gluten-free, and dairy-free. So what's in it?
Literally three things (six, if you're feeling fiesty and want to throw in some chocolate chips and/or chopped nuts and/or coconut): a banana, some cocoa powder, and some PB2.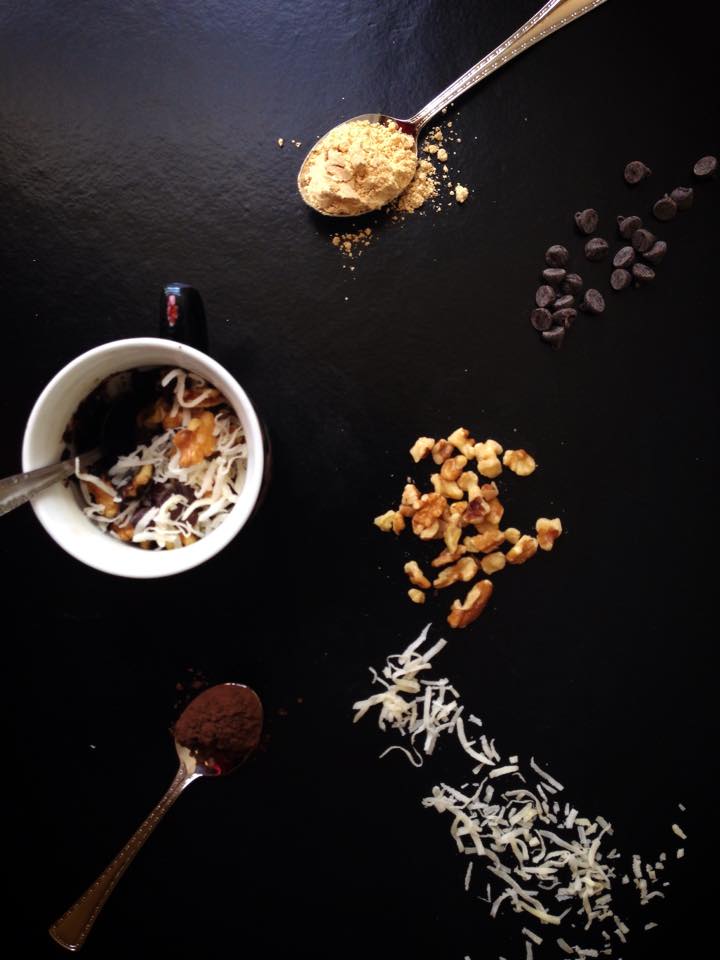 I'm no stranger to the chocolate and peanut butter combination. And I love me some PB2. If you're new, it's powdered peanut butter: healthy, delicious, and perfect in this recipe.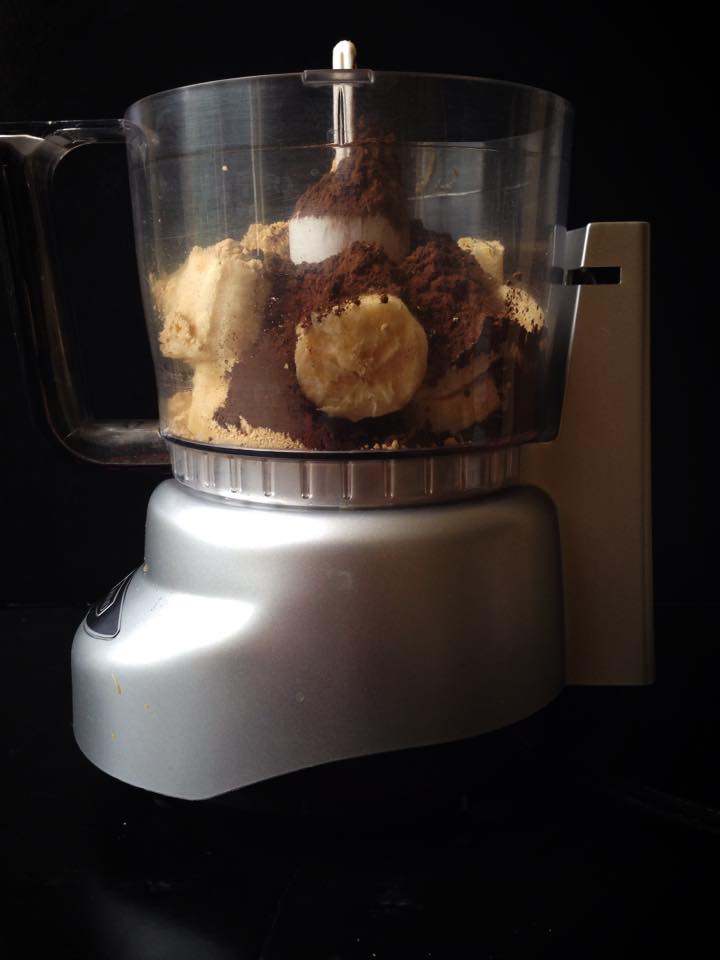 When you blend up a banana with cocoa powder and PB2 and then stick it in the microwave for under a minute, something kind of amazing happens: the cocoa powder and powdered peanut butter act as a binding substance (like flour!) and the banana caramelizes and sweetens the mixture. What you end up with is a moist and unbelievably easy cake.
Beyond being ridiculous easy to make, this cake is remarkably healthy. Cocoa powder is essentially the healthy version of chocolate, and same goes for PB with peanut butter. And it's not like bananas are exactly junk food.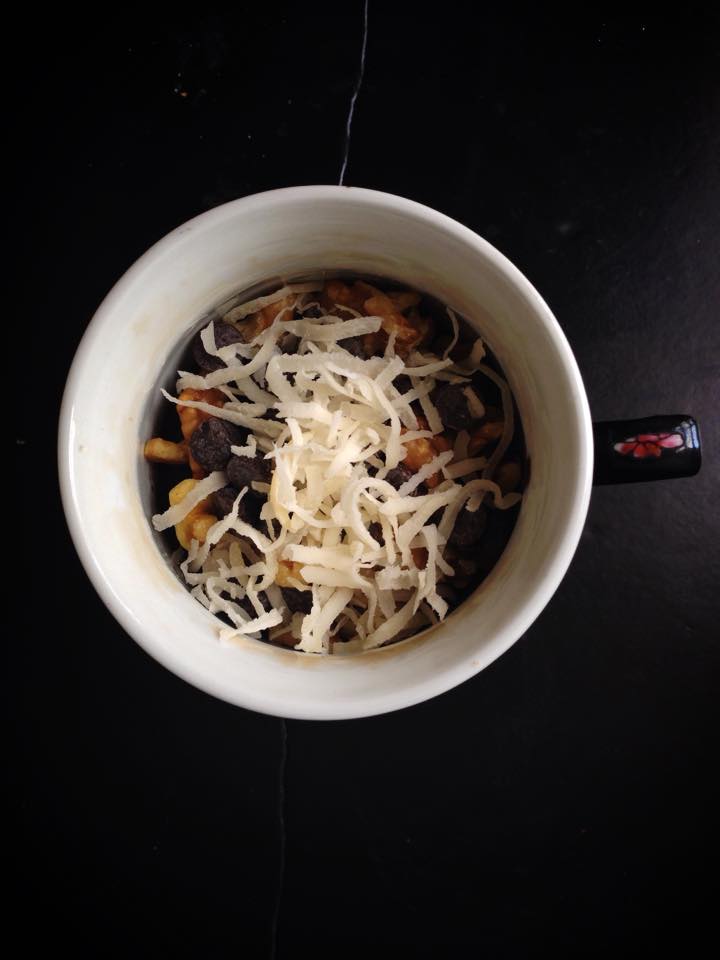 I enjoy this mug cake alongside a tall glass of almond milk. It's perfect for satisfying chocolate cravings and is seriously guilt-free!
Healthy January was never easier!
xx

Foolproof 3-Ingredient Chocolate Peanut Butter Mug Cake
Prep time:
Cook time:
Total time:
3-ingredients, incredibly healthy and easy, and gluten, dairy, and sugar-free! This mug cake is totally foolproof and will become your favorite dessert instantly.
Ingredients
¼ cup PB2 (powdered peanut butter)
1 small banana (preferably overripe)
2-4 tablespoons cocoa powder (I use special dark)
handful of chopped nuts/vegan chocolate chips/shredded coconut (optional)
Instructions
Combine all ingredients in a food processor and pulse till well combined.
Transfer mixture to a microwave-safe mug or bowl.
Microwave for 35-50 seconds.
If using optional toppings, add now!
Let cool for 1-2 minutes before serving.