Yeah.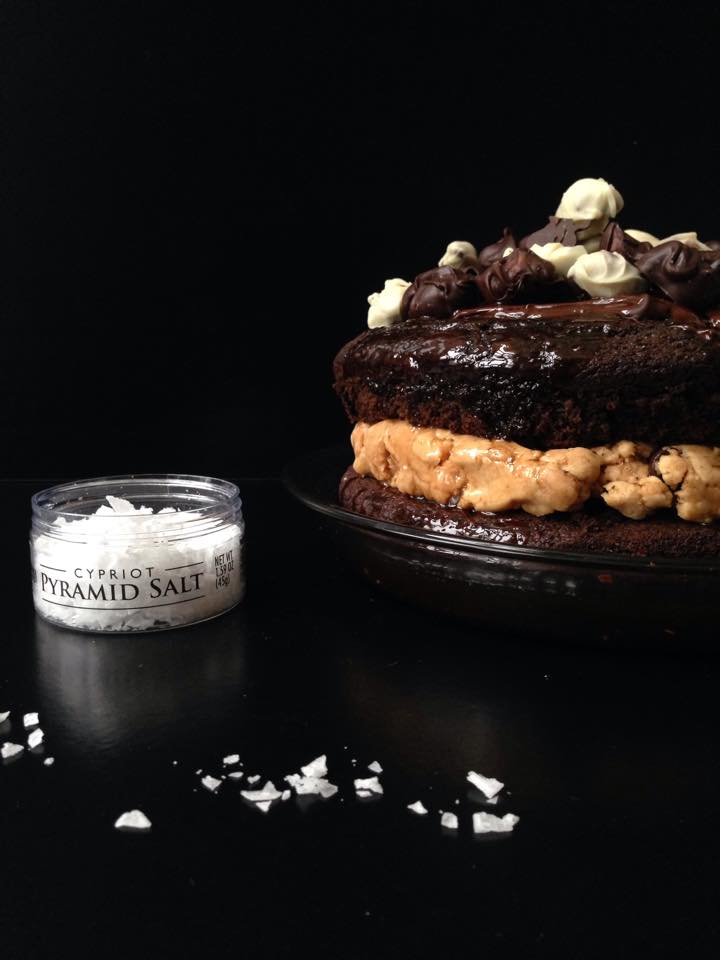 Yeah, I know.
This cake took me like five hours to make.
That's not an exaggeration.
That is however, a bit of a lie because I spent half that time alternating between doing my AP World homework and watching Modern Family while I waited for cakes to cool.
It was a snow day verrrryyyy well spent.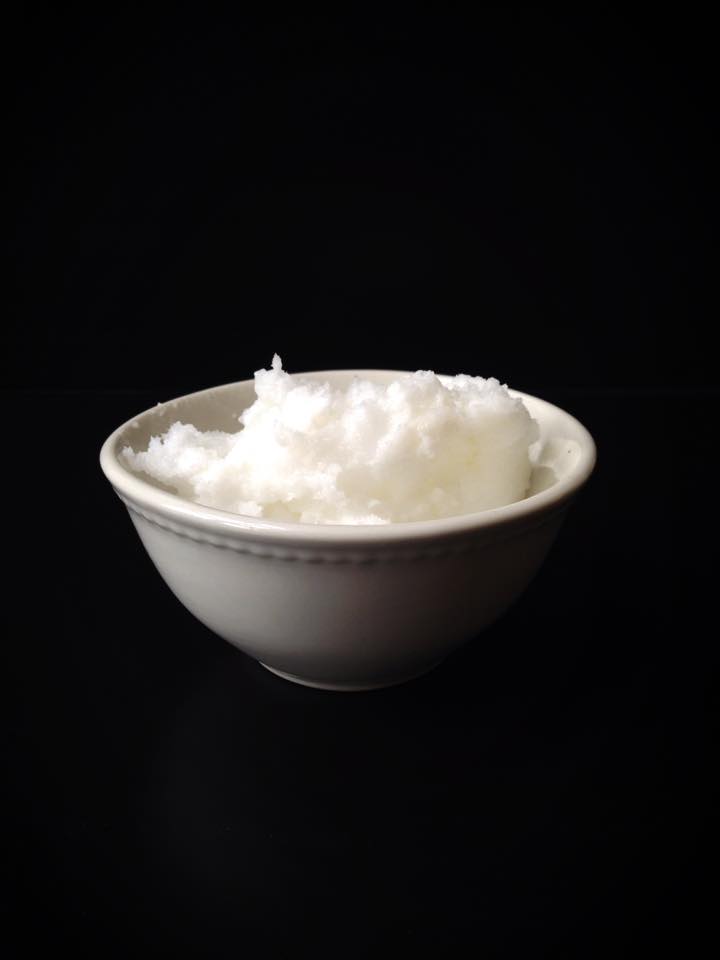 This cake is the most trashed-up thing I have ever made. I almost added potato chips to it and then I stopped myself. I have some self-restraint, okay?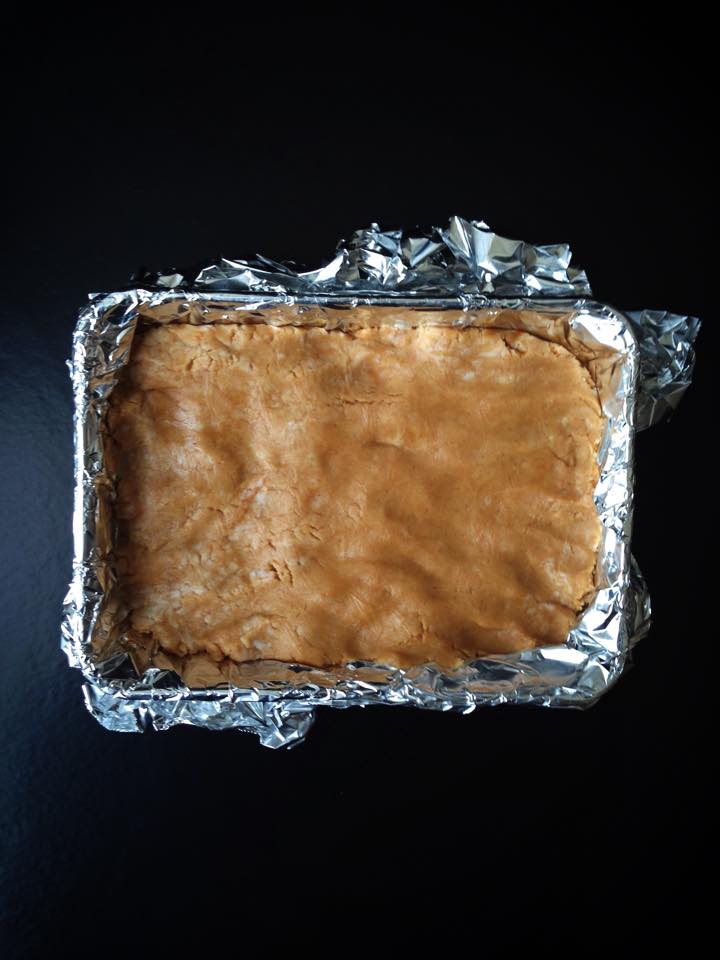 Baking this cake was such a project, because as a vegan, you kind of have to make everything yourself. There aren't exactly bags of different vegan chocolate-covered pretzels hanging around. The same can be said for caramel or fudge.
The upside is, you get to make everything yourself exactly how you like it, and you know what's in your food.
Yeah, I like to know what I'm eating. Especially when it's this cake.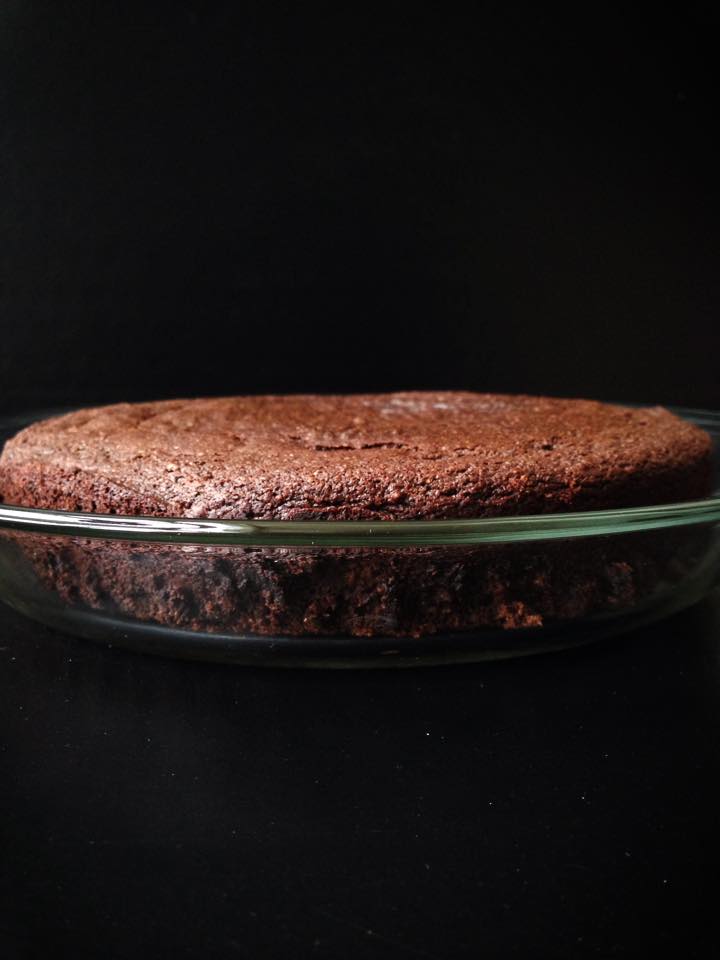 The base is my usual dark chocolate cake. You may have seen it here or maybe here.
The frosting is a cookie dough frosting that I made with a vegan butter and peanut butter base, a touch of maple syrup and vanilla extract, and tons of powdered sugar. I added in some chocolate chips and homemade peanut butter fudge because why not.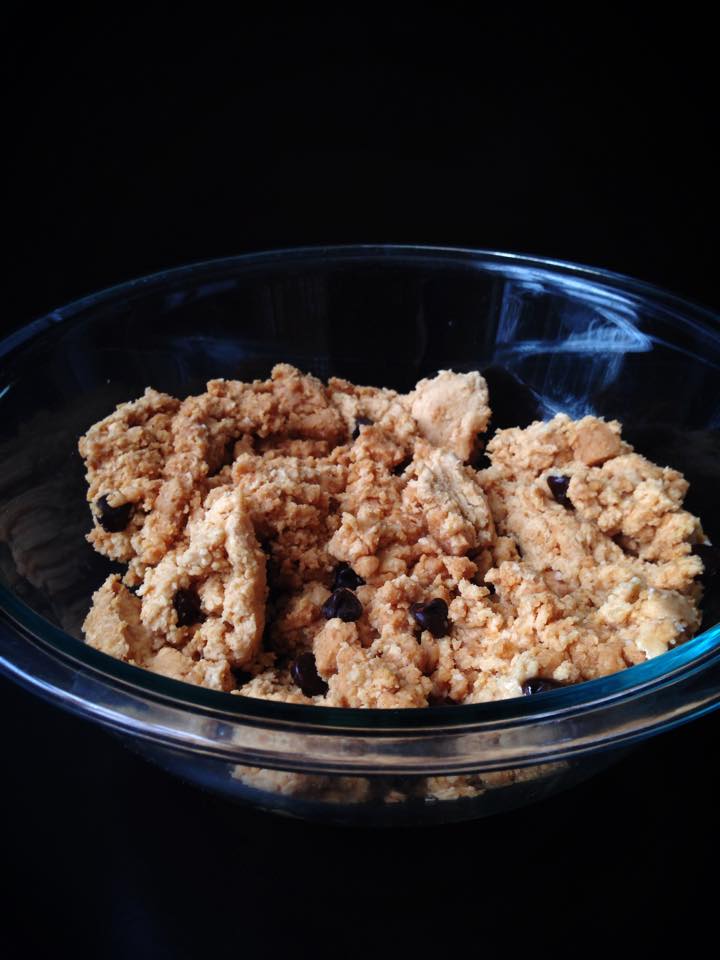 The glaze is a thin caramel sauce made with turbinado sugar and coconut milk.
And I topped everything off with chocolate-covered pretzel bites and flaky sea salt.
Salty-sweet is the best.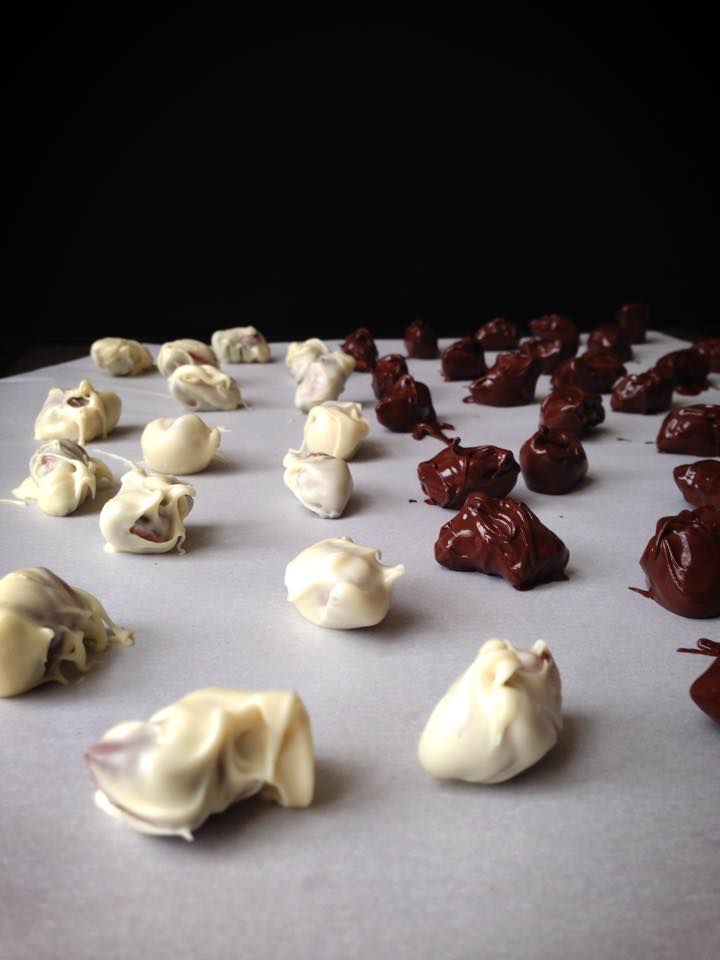 If you make this cake, you're my icon. It's totally the move if you have a free lazy day and you just want to bake it away.
You will actually bake it away.
I did nothing else that day.
(It was worth it)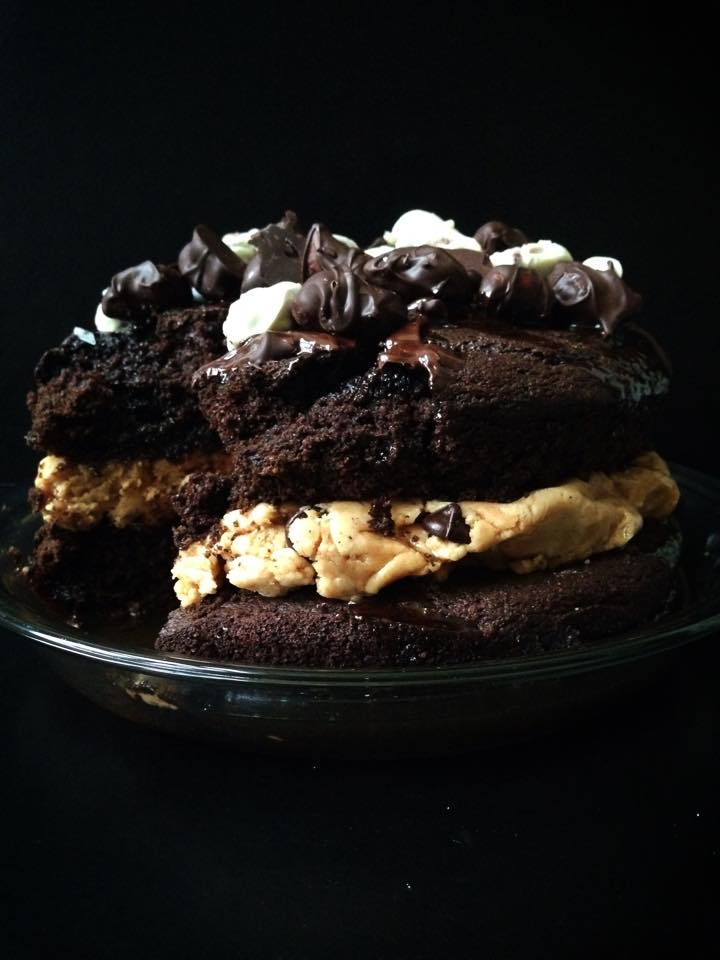 Dark Chocolate Cake with Peanut Butter Fudge Chunk Cookie Dough Frosting, Salted Caramel Glaze, and Triple Chocolate-Covered Pretzel Bites
The ultimate, trashed-up, salty-sweet, chocolate cake! Dark chocolate cake layers sandwiched with a peanut butter cookie dough fudge frosting and topped with a salted caramel glaze and triple chocolate-covered pretzels.
Ingredients
Dark Chocolate Cake
2 cups almond milk, room temp and divided
2 tsp apple cider vinegar
1¼ cups applesauce
1 tbsp vanilla
2 cups flour
1⅓ cups raw turbinado sugar
½ cup cocoa powder
8 oz vegan chocolate, melted
⅔ cup coconut oil, melted
2 tsp baking soda
2 tsp baking powder
½ tsp salt
Peanut Butter Fudge
2 cups powdered sugar
½ cup creamy salted peanut butter
½ cup (=1 stick) vegan butter
1 tsp vanilla extract
Cookie Dough Frosting
⅓ cup vegan butter, room temp
¼ cup salted creamy peanut butter
¼ cup maple syrup
3 cups powdered sugar
1 tsp vanilla essence
½ cup chocolate chips
Salted Caramel Glaze
½ cup cold water
½ cup coconut milk
½ cup raw turbinado sugar
1 tsp vanilla extract
flaked sea salt, for topping
Chocolate Covered Pretzels
1 cup pretzel bites
4-6 oz dark chocolate
⅓ cup semi-sweet chocolate chips
⅓ cup white chocolate chips
Instructions
Preheat oven to 350°F and grease two 8-inch cake pans with coconut oil and dust with cocoa powder.
Combine 1½ cups almond milk and the vinegar and let sit for a few minutes.
Add in applesauce, vanilla, and remaining almond milk. Stir until well combined.
Add flour, coconut sugar, cocoa powder, baking soda, baking powder, salt, and melted chocolate. Mix well until no lumps remain.
Lastly, add coconut oil and stir until completely combined.
Before you put the cakes in the oven, or while they are baking, make your fudge. Melt the butter and peanut butter together in a microwave-safe bowl. Stir in vanilla and powdered sugar.
Place in a foil lined pan and cover. Refridgerate/freeze for half an hour to one hour or until set.
Divide batter evenly between two prepared pans and bake in preheated oven for 35 minutes, or until center is set and a toothpick can be cleanly removed. Cool on a wire rack.
For the frosting, cream together room temp butter and peanut butter. Add maple syrup and vanilla. Mix in powdered sugar.
Remove fudge from freezer/fridge and chop into chunks. Stir in chocolate chips and pb fudge chunks into frosting.
For the chocolate-covered pretzels, melt all your chocolates separately and dip pretzels into the chocolate, setting aside on a parchment-paper lined baking sheet. Freeze until set.
For glaze, combine turbinado sugar and water in a small saucepan at medium temp. Stir until the sugar has dissolved and let it simmer for 1-2 minutes.
Add in the coconut milk and continue gently mixing until it is homogenous. Bring the heat to low and simmer for 15 minutes, or until thickened.
Remove from burner and mix in the vanilla.
To assemble, place on layer of cake on your surface. Top with all of fudge frosting. (I like to mold the frosting into a disk and then just place it on the cake. Top with the other half of the cake.
Pour the caramel sauce on top and sprinkle with flaked sea salt.
Finally, cover the top of the cake in the chocolate-covered pretzels.
Congratulate yourself on making one epic cake.