Hi world!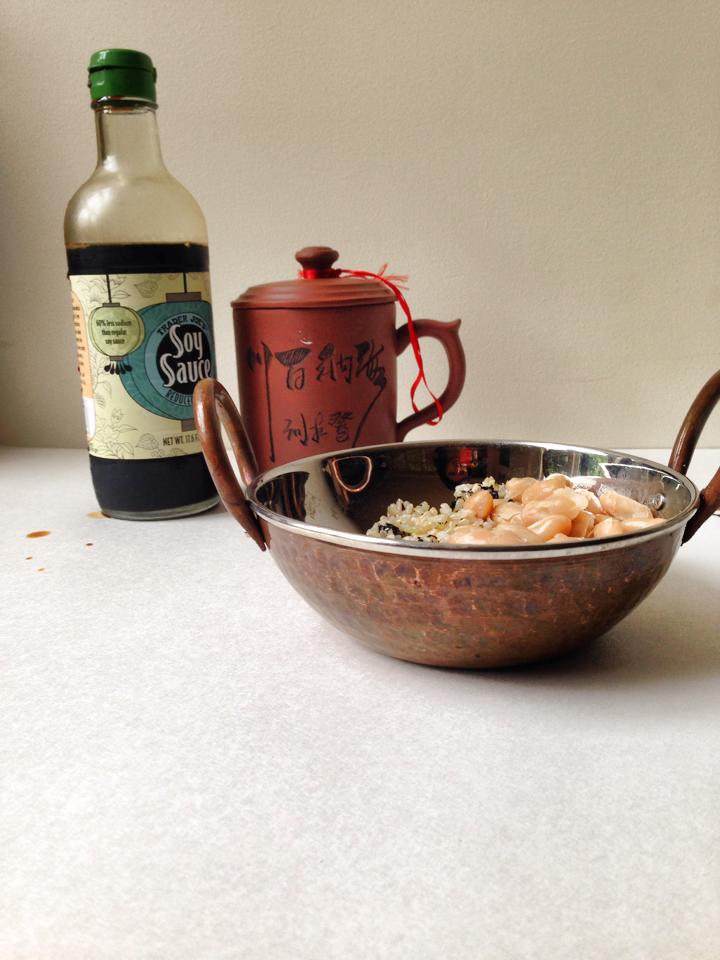 It's been a while.
Why? A combination of sickness, being out of town, and general school/dance/more school/more dance business.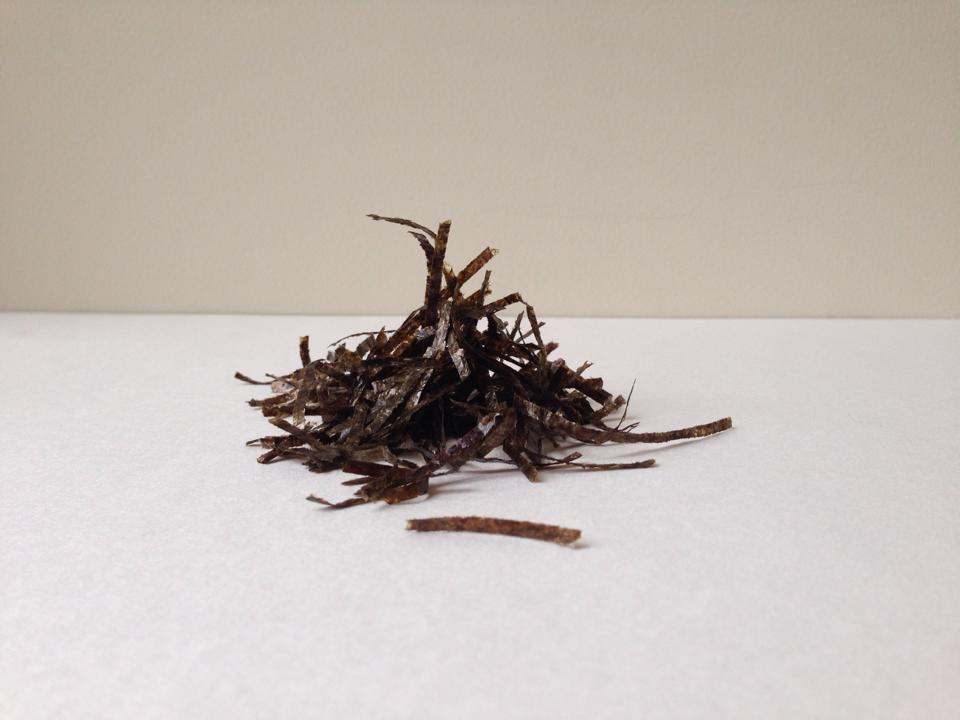 But I'm back, and I couldn't be more excited, for a number of reasons. One of which is the return of this bowl.
I still can't tell you where it's from, but all I can say is it's totally fabulous and makes me excited to cook. Just thinking about all the things that I can photograph in this bowl is enough to make me want to run to the kitchen.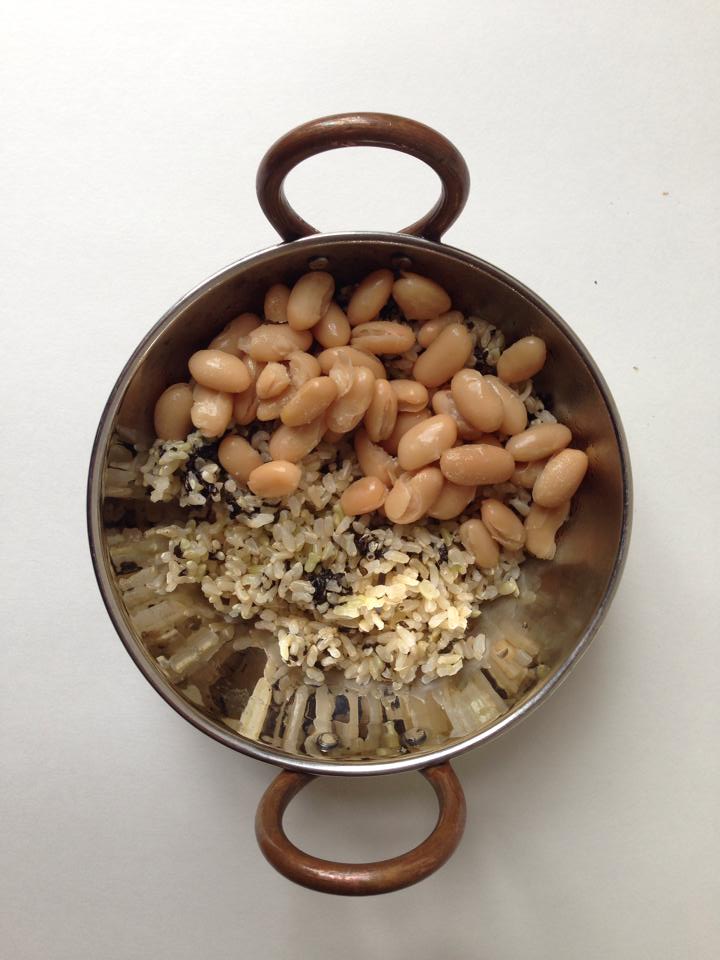 So what did I put in it this time? Only the easiest one-person meal of ALL time.
Throw together a 30-second miso broth. Cook down some white beans and add a splash of soy sauce for good measure. Mix up some rice, nori, sesame, and salt. Put it all in a pretty bowl.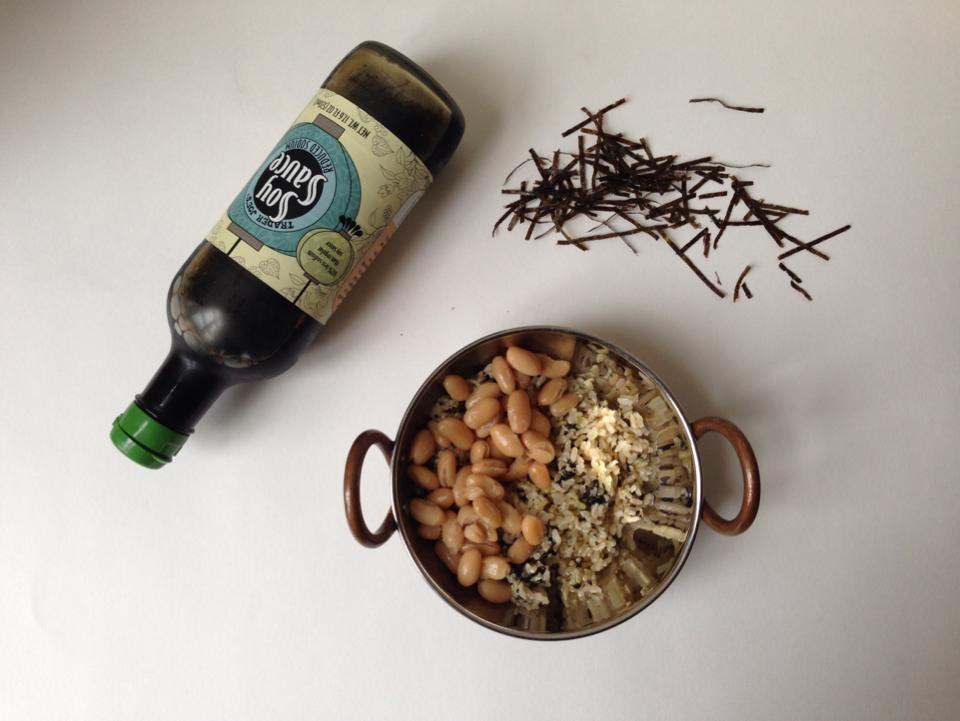 (That's basically it!)
This quick, comforting, Asian-fusion fall meal is vegan and gluten free, and seriously filling. The white beans are a perfect vessel for the lovely soothing miso flavors and the rice + nori combination cannot be beat!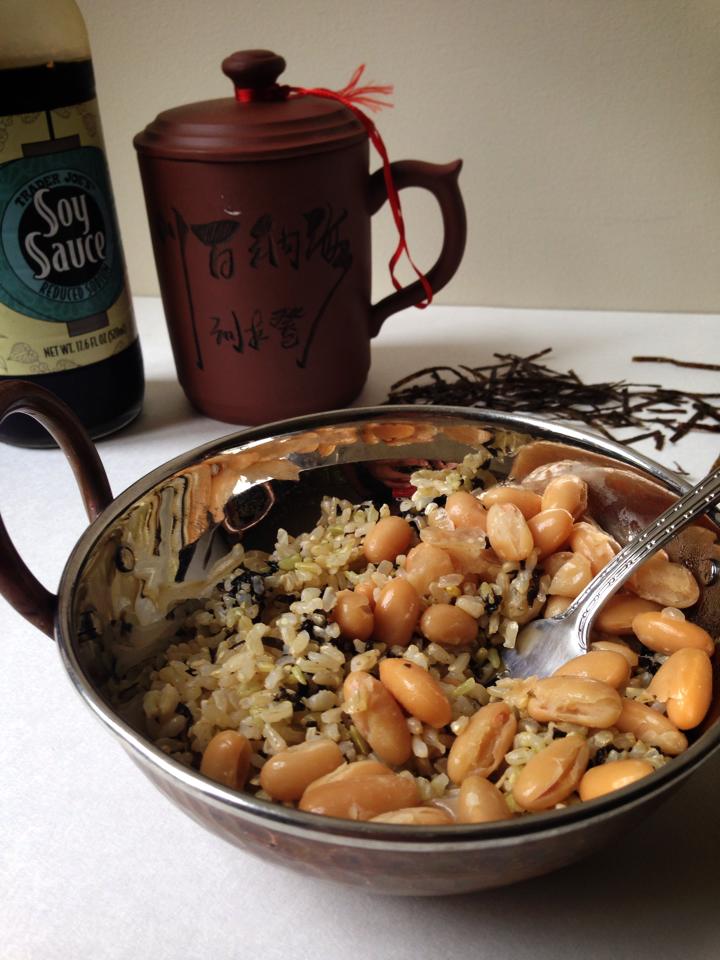 Enjoy xx

Miso White Bean Cassoulet over Nori Rice
Prep time:
Cook time:
Total time:
Ingredients
Nori Rice
1 cup cooked brown jasmine rice, warm
½ cup shredded nori (dried seaweed)
1 tsp sesame seed or canola oil
1 tbsp toasted sesame seeds
Cassoulet
5 oz canned white beans (cannellini)
1 cup water
2 tbsp miso paste
1 tbsp soy sauce
Instructions
Combine the warm rice and nori with a fork, to avoid clumping.
Add oil and sesame seeds and toss in a skillet over low heat.
Remove from heat and set aside.
Bring water to a rolling boil and add miso.
Reduce heat to low and stir until the miso is fully dissolved.
Add soy sauce and stir until well combined.
Add white beans and cover pot, allowing to simmer for about 5-10 minutes.
Remove from heat and serve over rice.