Hello hello I'm back!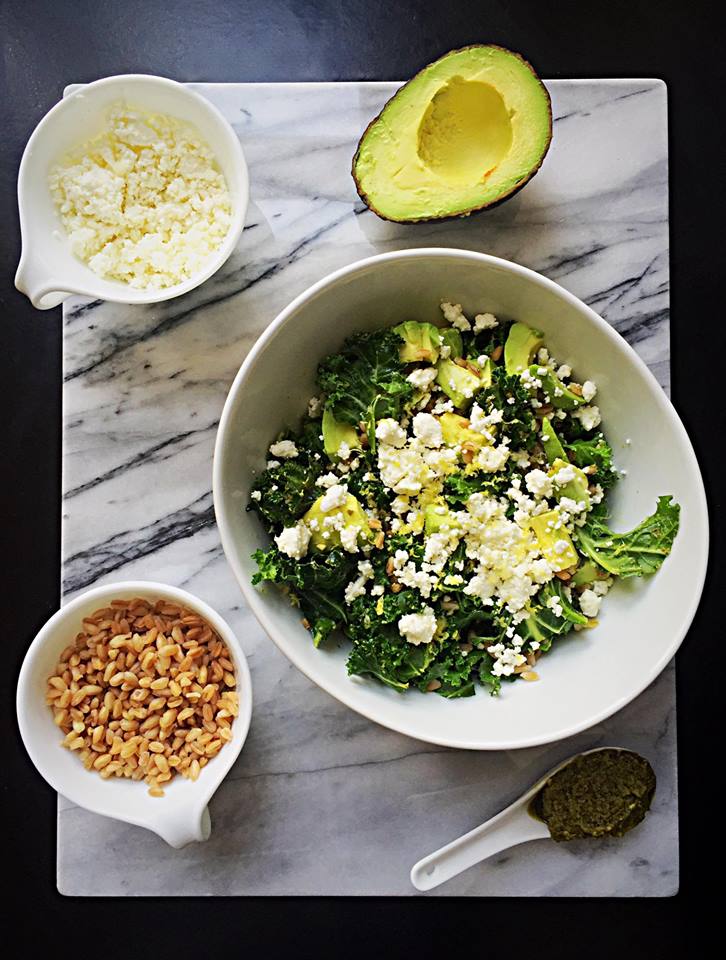 This semester has been crazy and between school, and dance, and… more school and dance, I've had zero time.
Plus my blog has been doing some crazy horrible technical weird stuff lately, so that's a bummer.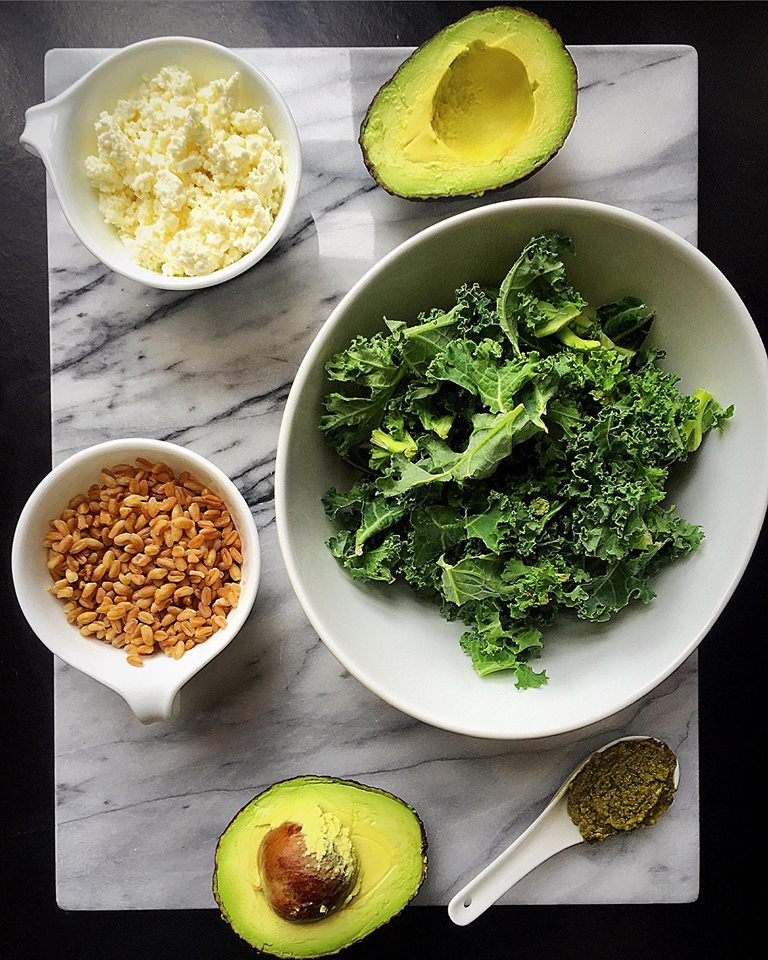 I've taken it upon myself to figure out what's going on, so my spring break will be dedicated to fixing these WordPress issues once and for all.
Spring break should be fun this year: I'm heading to California for the first time ever. In my almost twenty years on this earth, I've made it to India five or six times, but never once to the West Coast.
I'll be in the San Francisco area, so let me know if you have any food recs while I'm there!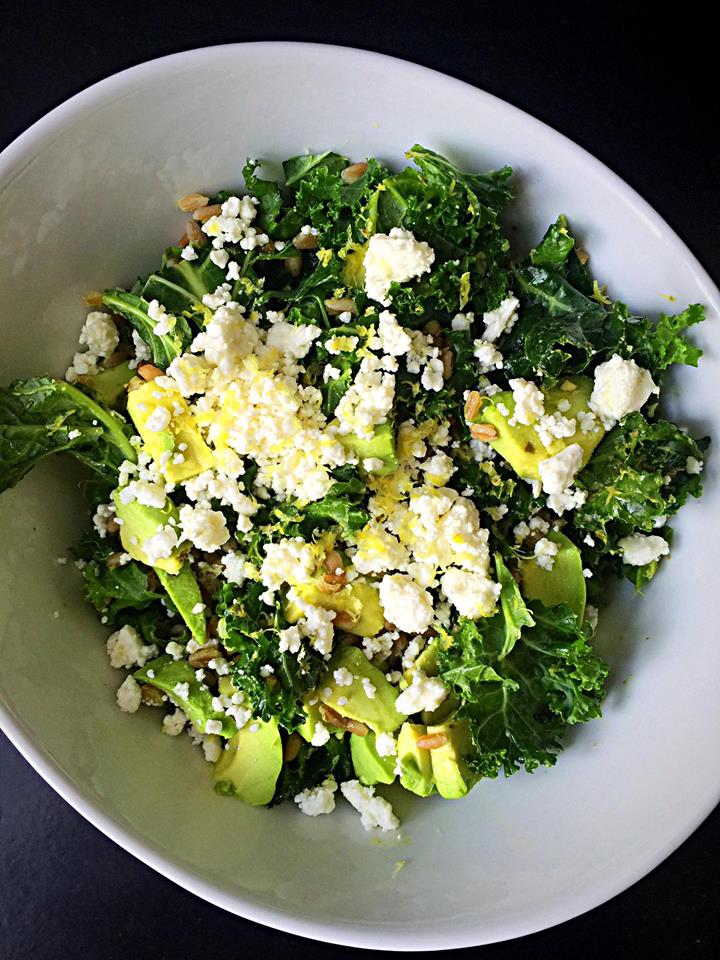 Anyways, about the recipe. This Farro and Kale Power Bowl is super similar to the warm pesto farro bowl I posted earlier this year, but with some slight changes.
This bowl is a little lighter, subbing kale and avocado for the roasted veggies. And it's a little easier to throw together- you just prep the ingredients and put them in a bowl! Enjoy xx
Farro and Kale Power Bowl
Recipe type:
Lunch, Dinner, Salad, Side
This farro and kale power bowl is packed with nutritional value! Topped with avocado, crumbled feta, and lemon zest and flavored with pesto, this bowl is super satisfying and totally healthy.
Ingredients
1 cup cooked farro
1 cup kale, chopped and washed
2 tbsp feta cheese
½ avocado, diced
1 tsp pesto
1 tbsp lemon zest
Instructions
Combine kale and farro in a large bowl and toss with pesto until completely coated. I like to massage the pesto in with my hands.
Top with feta, avocado, and lemon zest.
Optional: drizzle some lemon juice and/or olive oil on top!