Happy New Year!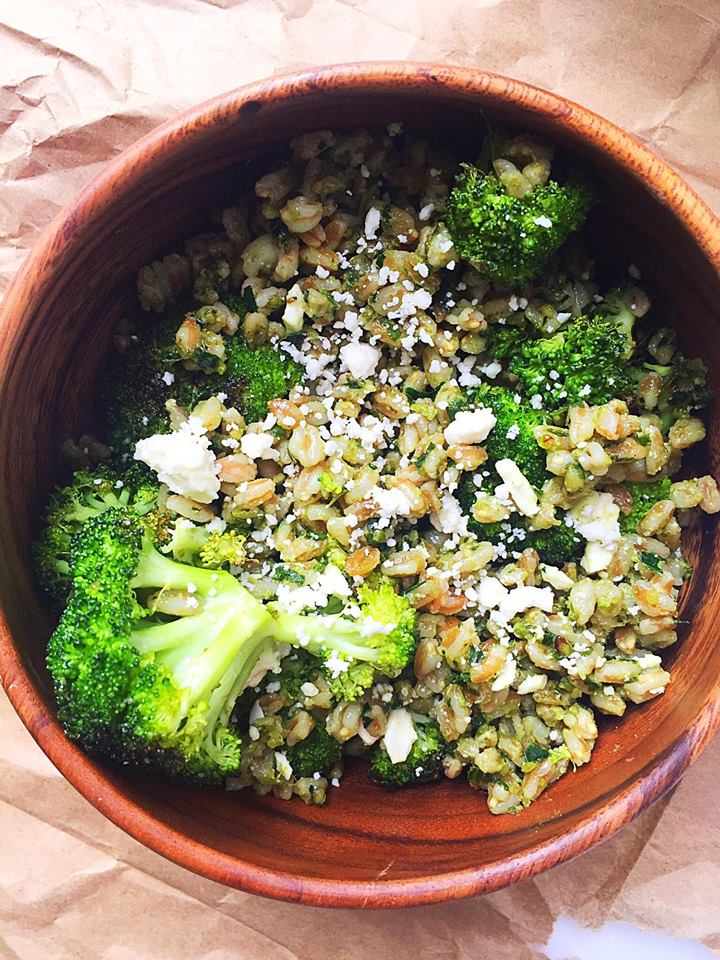 I haven't been on social media or this blog since I got back from break and it's been a much needed hiatus. But I'm back and so happy to be blogging again!
This bowl of warm, healthy goodness is one of my favorite meals to throw together.
Not only is it super healthy, but it's also total comfort food. The pesto and walnuts go so well together and the roasted broccoli and feta are a perfect combination. This meal is packed with fiber, and tons of vitamin C, which means it's perfect for battling winter colds and healing your food-stuffed holiday tummy.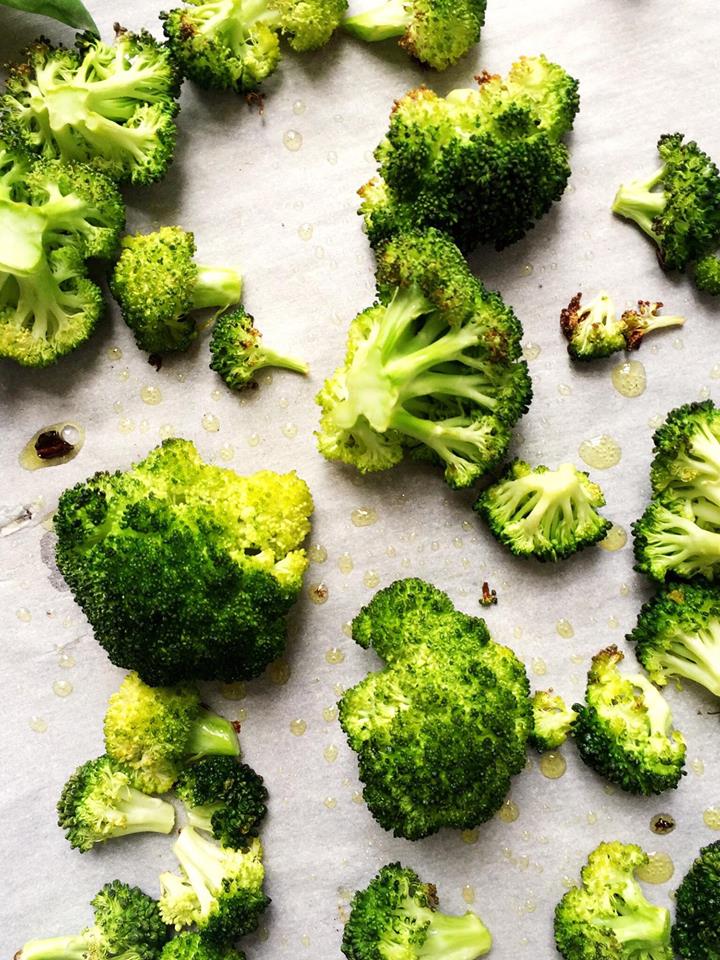 The pesto is a quick homemade version I make all the time. The pesto itself is dairy-free, so if you hold off on the feta, this entire meal is vegan! Also, if you choose to sub rice or another gf grain for farro, then this dish could also be gluten free!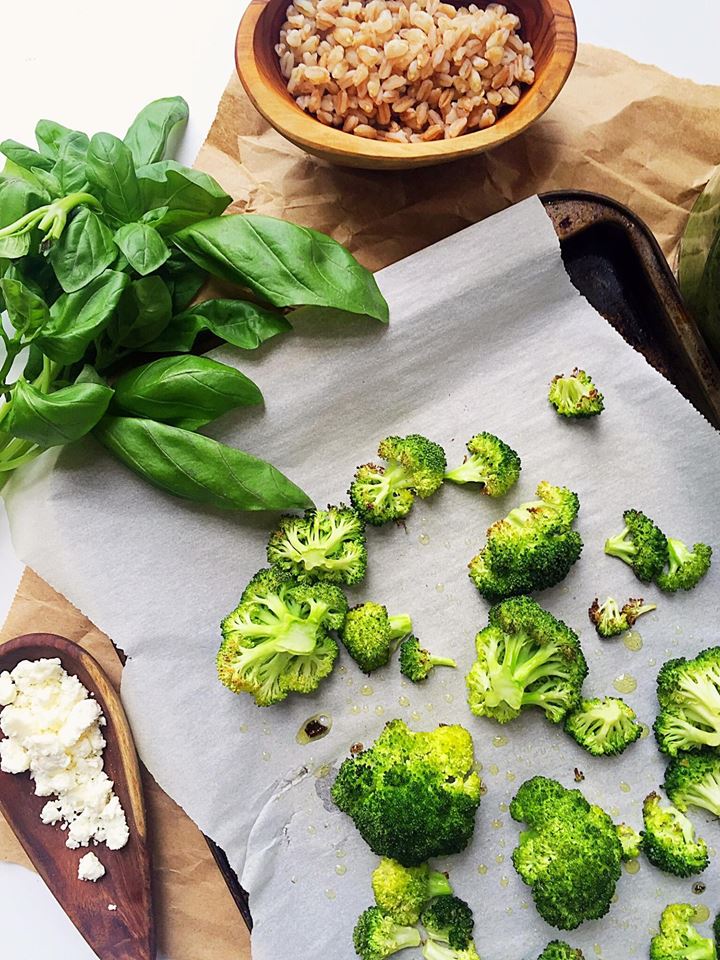 With only 8 ingredients (including salt) and super easy and low-maintenance prep, this meal is basically begging to be made. Plus, you won't be breaking any resolutions, but you'll be chowing down on comfort food 🙂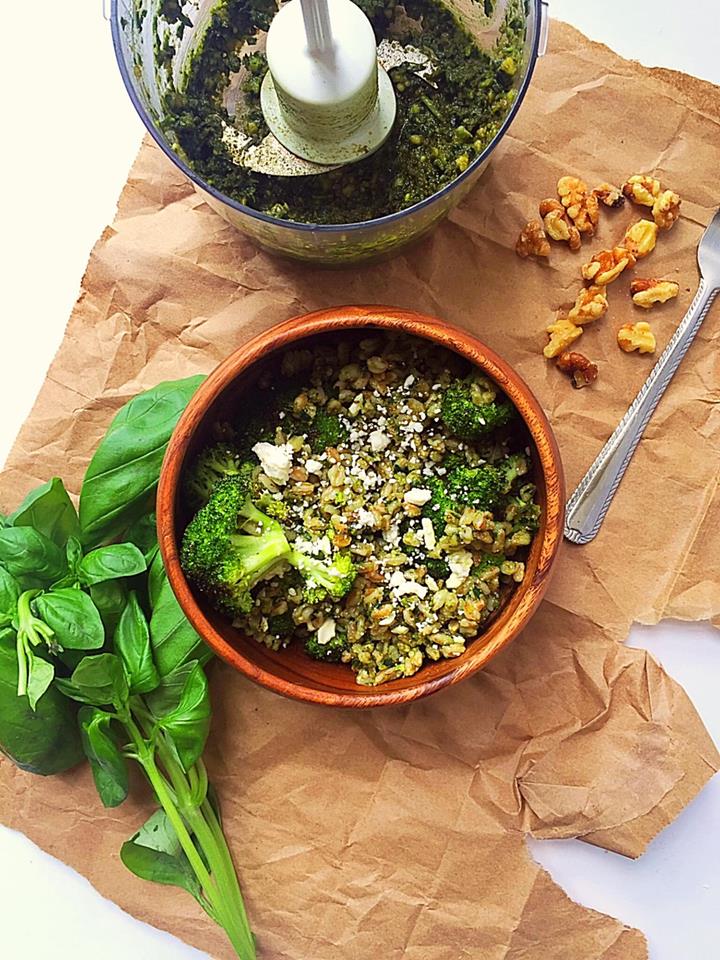 Hope your New Year's Eve was lovely and that your 2017 is better than the last year. Seriously, the bar has never been lower! Happy 2017 and enjoy xx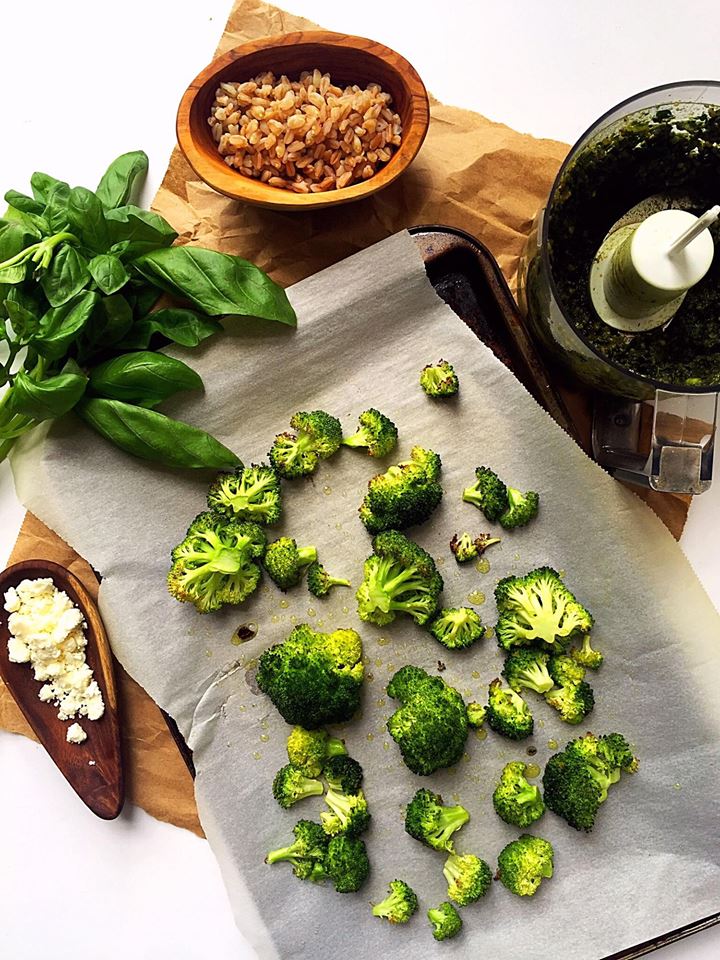 Warm Pesto Farro Bowl with Roasted Broccoli & Feta
Recipe type:
Lunch, Dinner
Prep time:
Cook time:
Total time:
Ingredients
½ cup dry farro
½ a medium head of broccoli (about 1 cup chopped florets)
2 tsp + ¼ cup olive oil, divided
1½ cups basil leaves
⅓ cup walnuts
2 cloves garlic, peeled
2 tbsp crumbled feta
1 tsp sea salt
Instructions
Preheat oven to 350°F and like a baking sheet with parchment paper.
Chop broccoli into florets and ross with 2 tsp olive oil
Bake in preheated oven on baking tray for 15-20 minutes until browning. Remove from oven and set aside on wire rack.
Set 1½ cups water to boil. Once boiling, add farro and reduce to a simmer. Cover and cook for 10-15 minutes, until liquid is absorbed. Fluff farro and take off head.
In a food processor, combine basil, garlic, walnuts, and ¼ cup olive oil and pulse till homogenous.
In a large bowl, combine cooked farro, 2-3 tbsp pesto (you'll have extra), roasted broccoli, and feta. Toss and serve!