You know those old favorites that you sometimes forget about?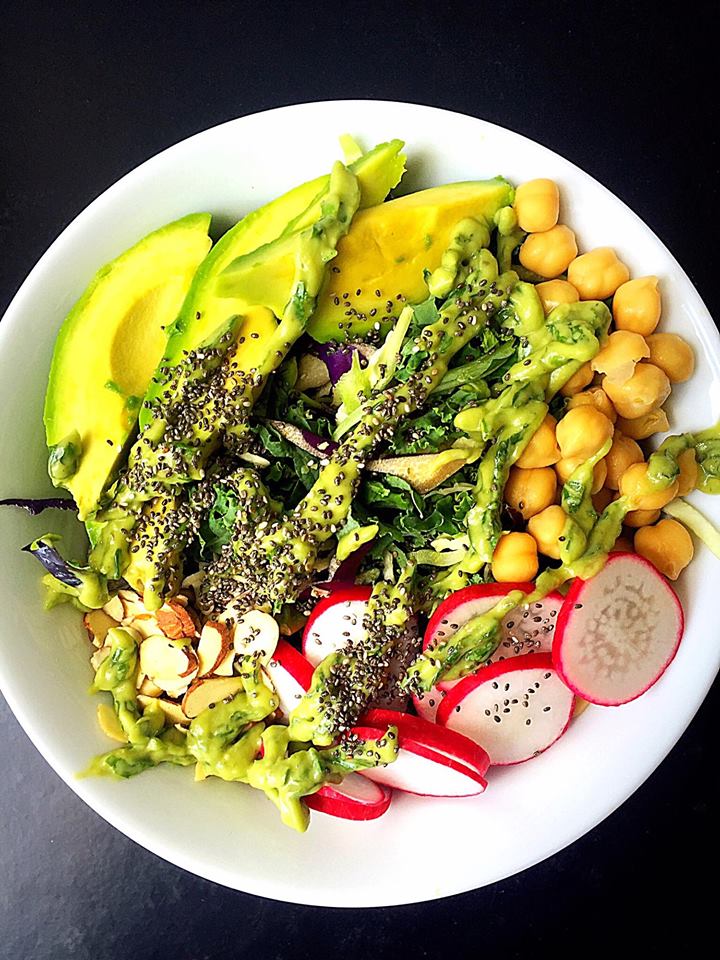 Like for me, that staple is chickpeas. I used to put them on everything, but recently nuts, lentils, and tofu have really been my proteins of choice.
I was thinking about recipes I made last year that I haven't made much since, and I remembered this salad. This salad was my absolute go-to meal during my second semester of senior year of high school. It was yummy, filling, and SO easy to make.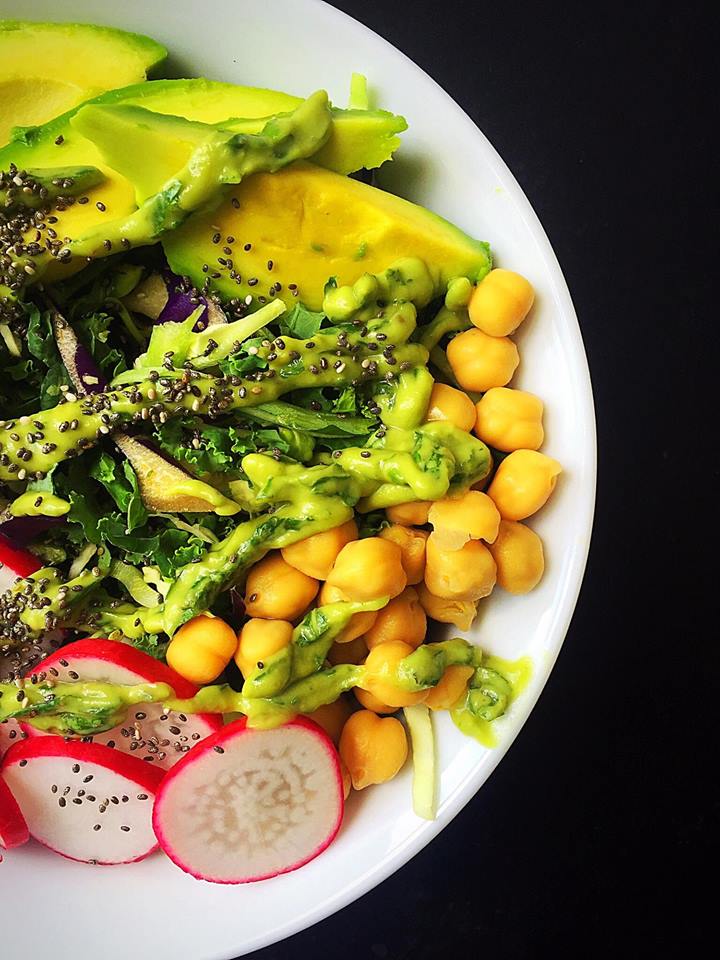 I decided to revamp that salad to fit what I like to eat now. I kept the chickpeas, chia & avocado (of course) and added radishes, sliced, almonds, and fresh basil. I also used a base of shredded raw kale and brussels sprouts and made a creamy dressing, rather than just simple lemon and olive oil.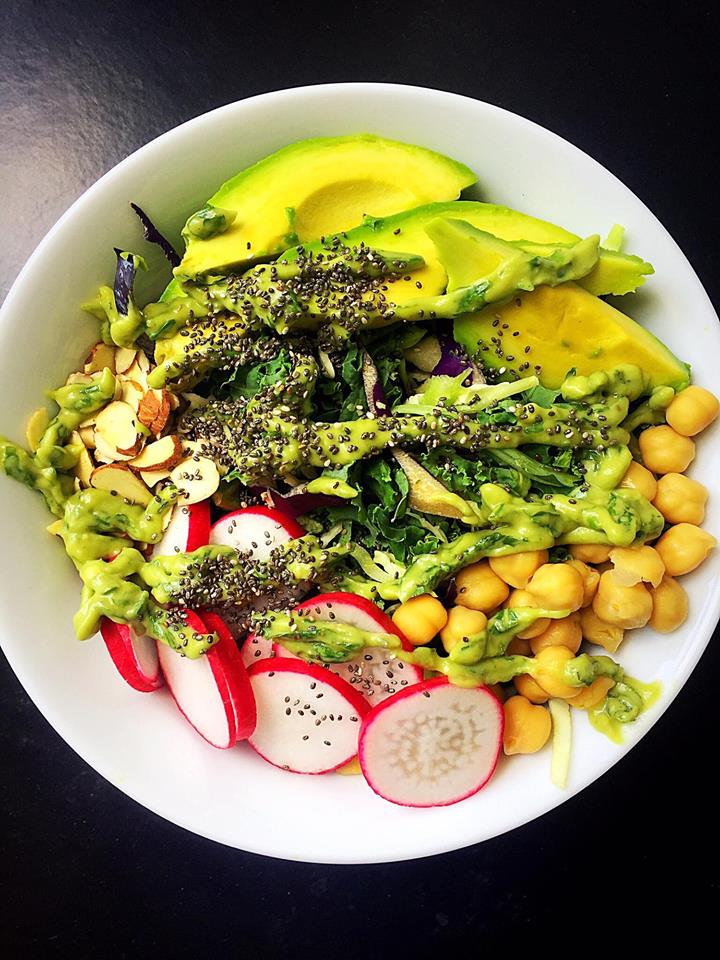 This salad packs a punch, just like it's former iteration. There's lots of fun texture happening with all the crunchy greens and veggies and the creamy dressing. And while it keeps the staples intact, this salad has definitely evolved to fit my current taste preferences. I'm sensing a new go-to!. Enjoy xx
Crunchy Protein-Packed Summer Salad
Recipe type:
Salad, Appetizer, Side, Lunch
Serves:
2-3 as a main, 4-6 as a side
This crunchy kale & brussels sprouts salad combines chickpeas, avocado, almonds, and chia seeds with a basil dressing for a protein-packed meal!
Ingredients
6 cups raw shredded kale and brussels sprouts mix
½ cup chickpeas, drained and rinsed
2 radishes, sliced
2 tbsp sliced almonds
1 tsp chia seeds
1 avocado, divided
1 tbsp olive oil
6-8 basil leaves
2 tsp lemon juice
1 tsp salt
¼ cup water, divided
Instructions
In a food processor, combine half the avocado, olive oil, basil, lemon juice, and salt. Add ¼ cup water in 1 tbsp increments, until dressing is the right consistency.
In a large bowl, combine kale/brussels sprouts, chickpeas, sliced radishes, and almonds.
Drizzle with dressing and top with chia seeds. Serve!