This salad has been my go-to for over a year!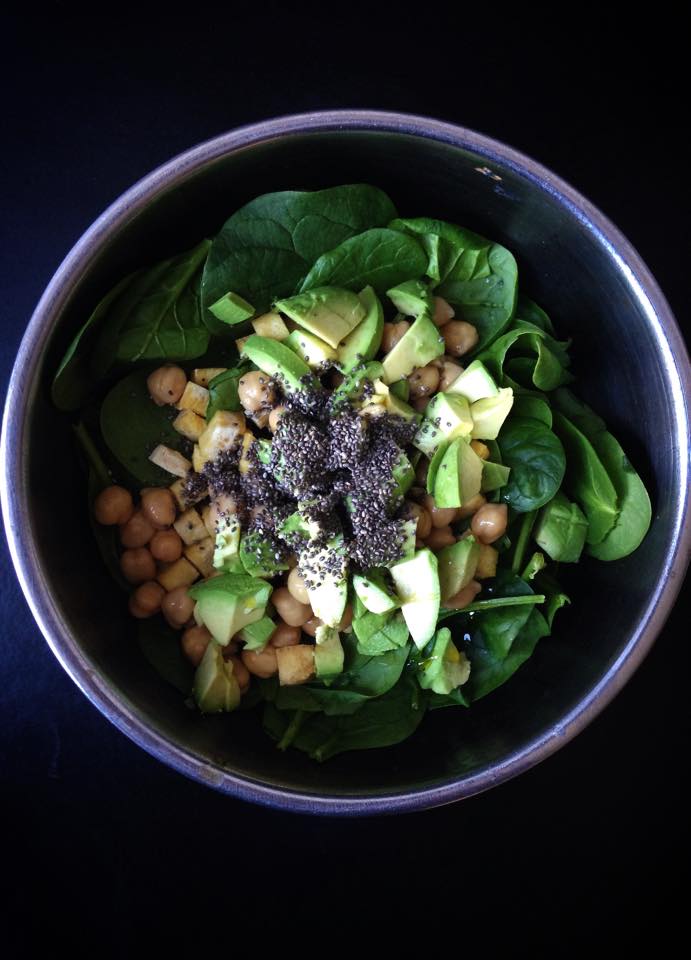 It was only when I was thinking over the ingredients that I realized just how much protein it contains.
This is the salad you make so that when someone asks, "But how do you get your protein?" you can shove the bowl at them.
And then grab it back before they can start eating any, because this salad is just that good.
Did I mention it's also ridiculously easy to put together?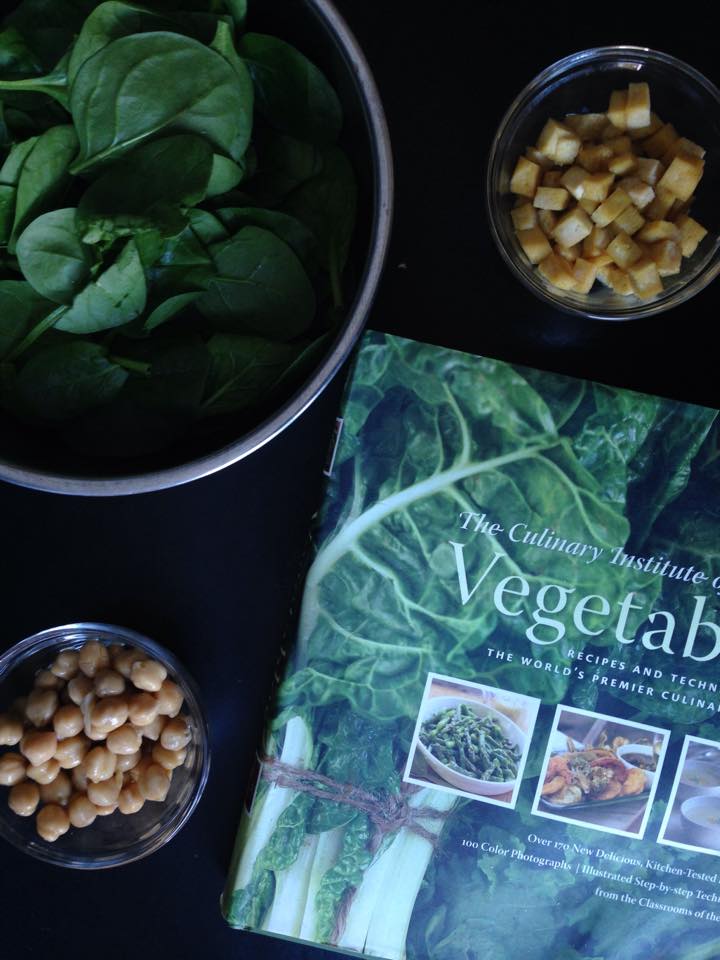 The protein in this salad comes from the chickpeas, tofu, avocado, and chia seeds (and a little bit from the spinach, too!).
spinach= 2g
chia seeds= 3g
tofu= 14g (!!)
chickpeas= 6g
avocado= 2-3 g
The total comes to a whopping 28g of protein! For men, that's half the daily intake (in one salad!) and women, that's over half 🙂
Dress this baby with a little lemon and olive oil, and you're set!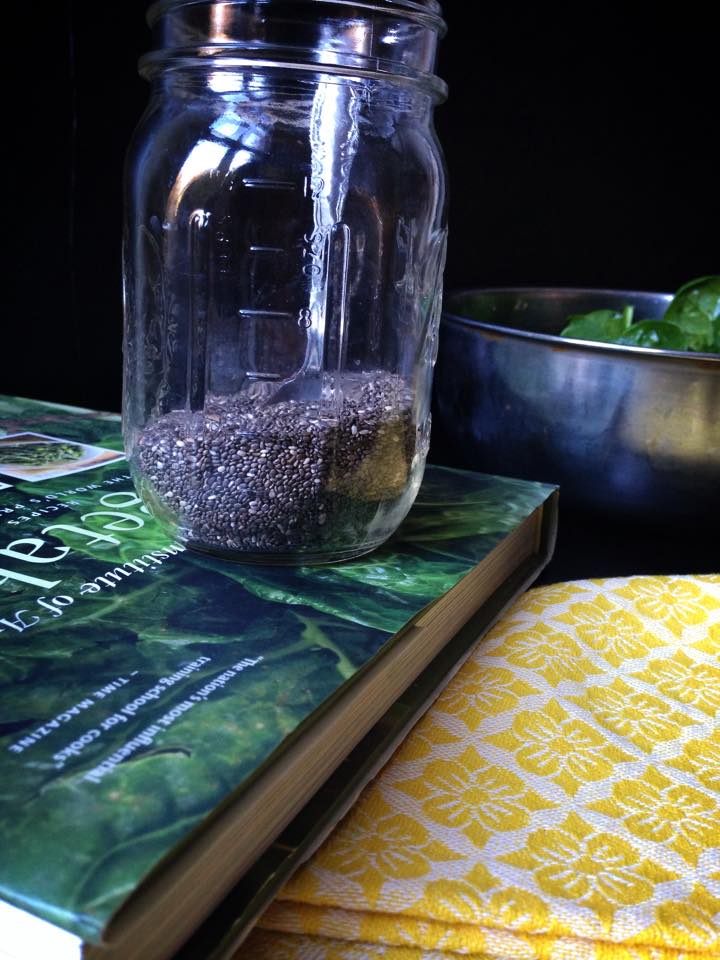 This is my last post of "Healthy January"… we'll ease into February with some healthy, some indulgent posts, but I have the most trashed-up recipe I've ever imagined coming up towards the end of next month.
I've set an entire day in my calendar for that recipe. Get excited!
Enjoy
xx

Protein Packed Spinach Salad
Prep time:
Cook time:
Total time:
This hearty salad boasts 28g of protein a serving and is beyond filling and fresh!
Ingredients
2 cups organic baby spinach
3 oz tofu (I used high protein!)
½ cup chickpeas, rinsed and drained
1 small avocado, diced
1 tbsp chia seeds
1 tsp olive oil
juice of half a lemon
Instructions
Preheat your oven to 350°F and line a baking sheet with parchment paper.
Cube the tofu into small pieces and arrange evenly on the baking sheet.
Bake for 15 minutes and then toss tofu and return to oven for another 15 minutes or until golden.
Let cool on a wire rack.
Combine spinach, chickpeas, avocado, and tofu. Toss to mix well.
Add lemon juice, olive oil, and chia seeds.
Serve.