January is almost at its end! How did you guys do with your resolutions?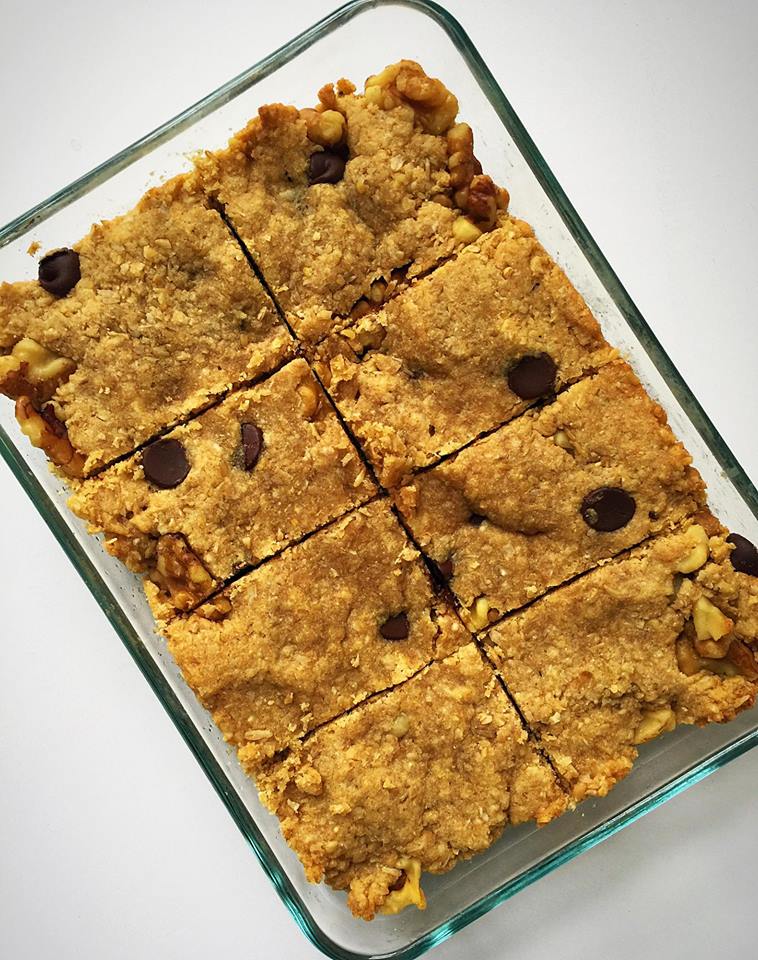 I think I've done a pretty awesome job, but that's mostly because my only resolution was to give myself more time for self care. And since sometimes that means brownies + Netflix and other times it means hitting the gym four days in a row, I've felt pretty flexible.
If your resolutions involve(d) eating healthily, you got lucky, because my favorite bloggers have been doing an excellent job of sharing some seriously delicious and truly surprisingly healthy recipes this month! If you're looking to carry over those good eating habits into February, then I have some awesome healthy food inspiration for you…
…starting with these deliciously fudgy and richly frosted avocado brownies!
And if you're not an avocado person… black bean brownies. So yum
Super healthy Greek yogurt lemon bars (dying to make these).
This dark and chocolatey cake sweetened with bananas looks ridiculously good.
These vegan flourless double chocolate peanut butter cookies basically hit all my criteria for an incredible dessert- and they're healthy!
Rachel is the queen of combining chocolate and berries in fabulous ways- these are proof!
Healthy almond joy bars that are vegan and hella easy to make? YES.
There is a dearth of chocolate muffins with crumb and it's sad. Luckily these vegan beauties exist- topped with plenty of streusel!
I made these cookies, but as blondies TWICE in one week- vote of confidence much?
Also made these cookies as blondies (I'm too lazy to chill dough sorry not sorry) and YUM.
These are actually blondies (not cookies that I forced to be blondies… oops)- and they're healthy 🙂
Next on my list of healthy chocolate chip cookies are these bites of heaven!
These fudgy brownies are SO GOOD. How are these healthy?? Almost made them 3 times.
Hybrid desserts are my faves. Zucchini bread + chocolate chip cookies? If you insist.
And a few bonus savory recipes for your clean eating needs:
These low-carb Thai style cauliflower salad wraps prove that cauli can literally do wonders.
This salad is just so pretty!
When lo mein is guilt-free food, I'm here for it- especially this version with
This penne looks like my d r e a m dinner. Broccoli pesto? Yes please.
I hope everyone is staying warm and safe amidst any snow! If you're looking for even MORE healthy eating ideas, check out all my healthiest recipes here. All of these links are things I pinned on Pinterest (I'm hella active), and you can follow me here! See you guys in February xx