Nothing says the End of Summer like s'mores.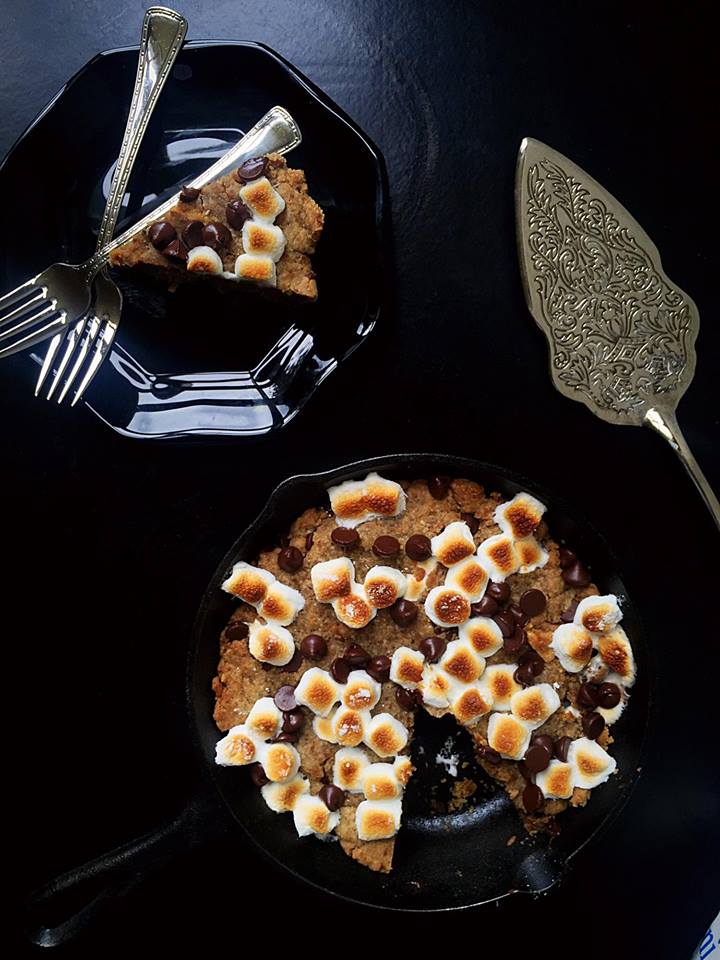 And also the fact that I'm typing this as I move into college. That might also suggest that summer is over.
Time flies so quickly- I know it's trite, but it seems like we were just entering 2016, and now I'm making plans for 2017!
I kinda miss when I was younger and time seemed to pass much more slowly. I thought an hour was the longest amount of time ever, and now an extra hour of sleep feels like nothing.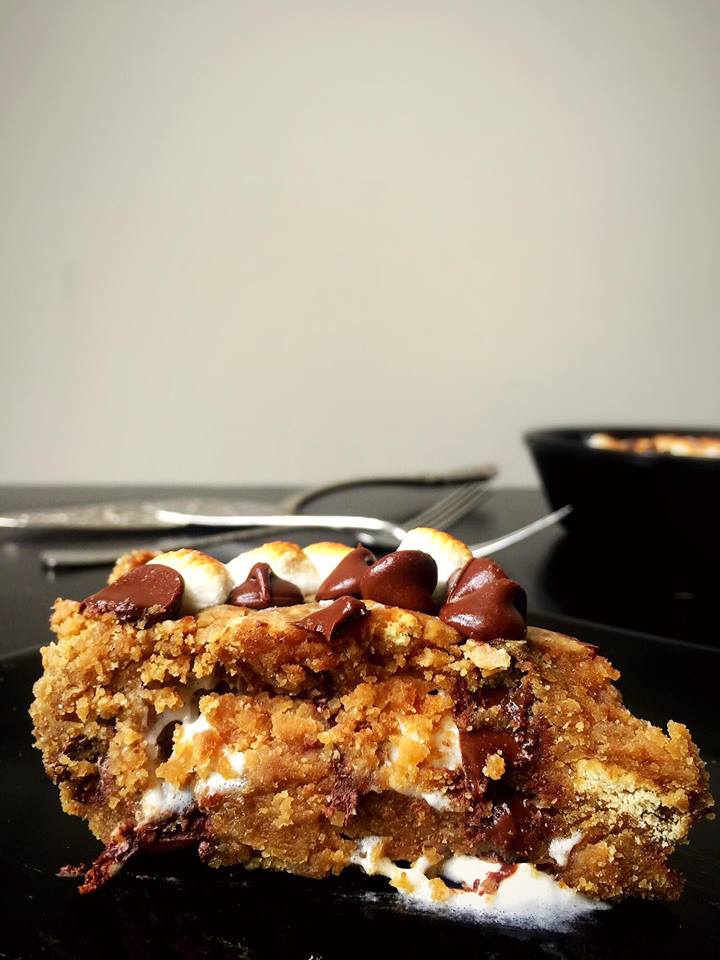 The one exciting thing about the end of summer is that it signals the beginning of fall. I'm super excited for fall flavors, but I'm still holding tight to the easy recipes of summer.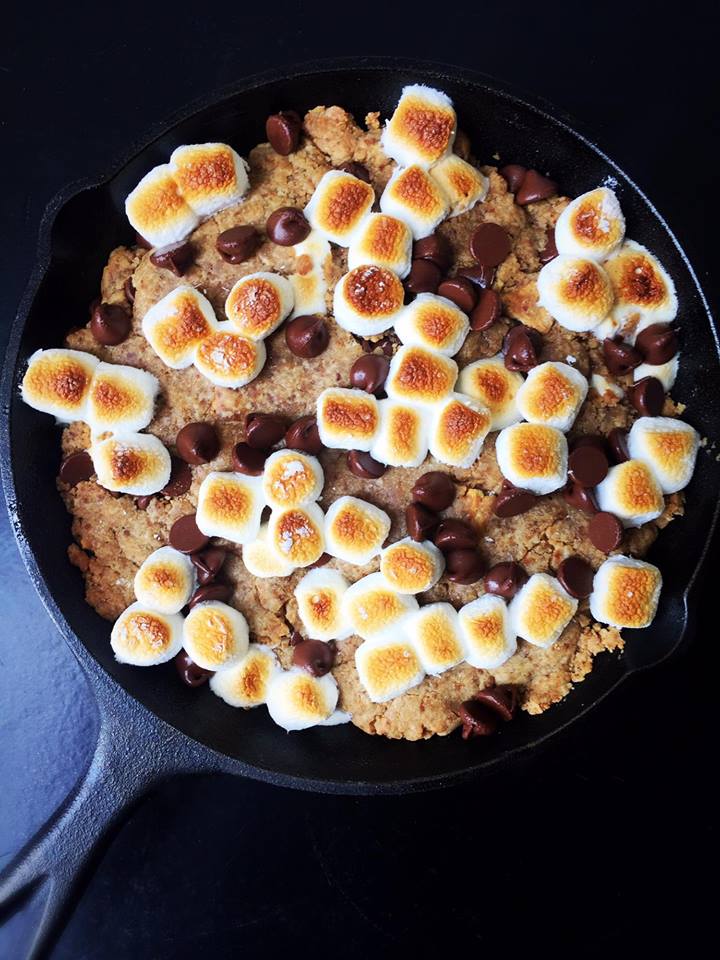 This smores skillet cookie comes together so quickly and is seriously delicious. Yes, it does involve the oven, but how else would you get those toasty marshmallows?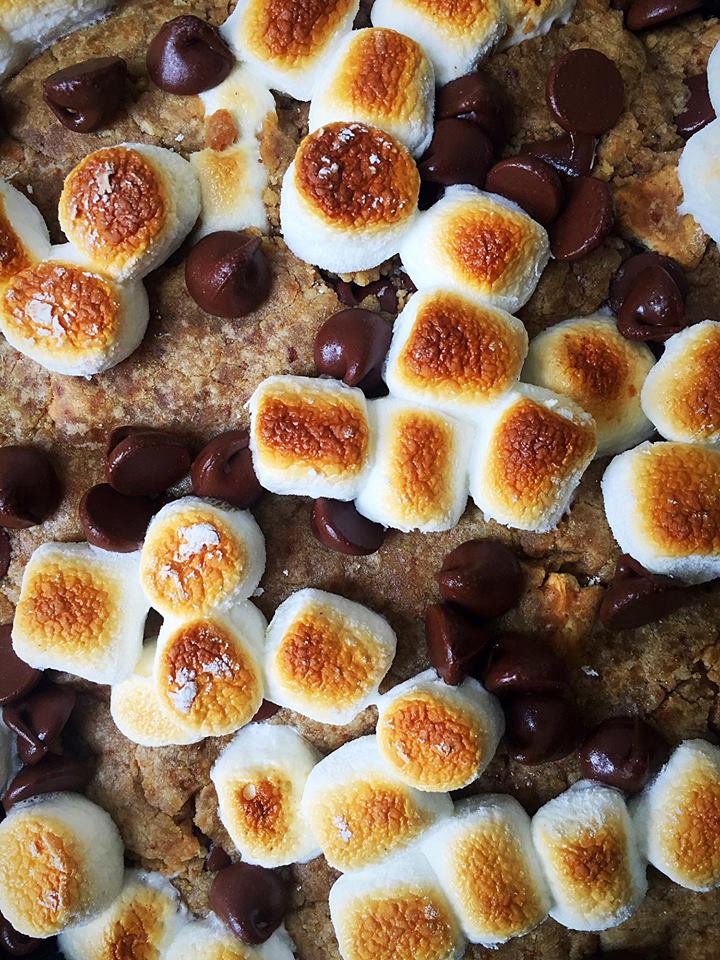 To keep the recipe vegan, I used vegan mini marshmallows and vegan chocolate chips. I got my marshmallows on Amazon, and my chocolate chips are the semi sweet ones from Trader Joe's. (I also just found out they carry large vegan marshmallows, so you can one stop shop at TJ for this recipe!)
I promise I'm not sponsored by Trader Joe's, I'm just really obsessed.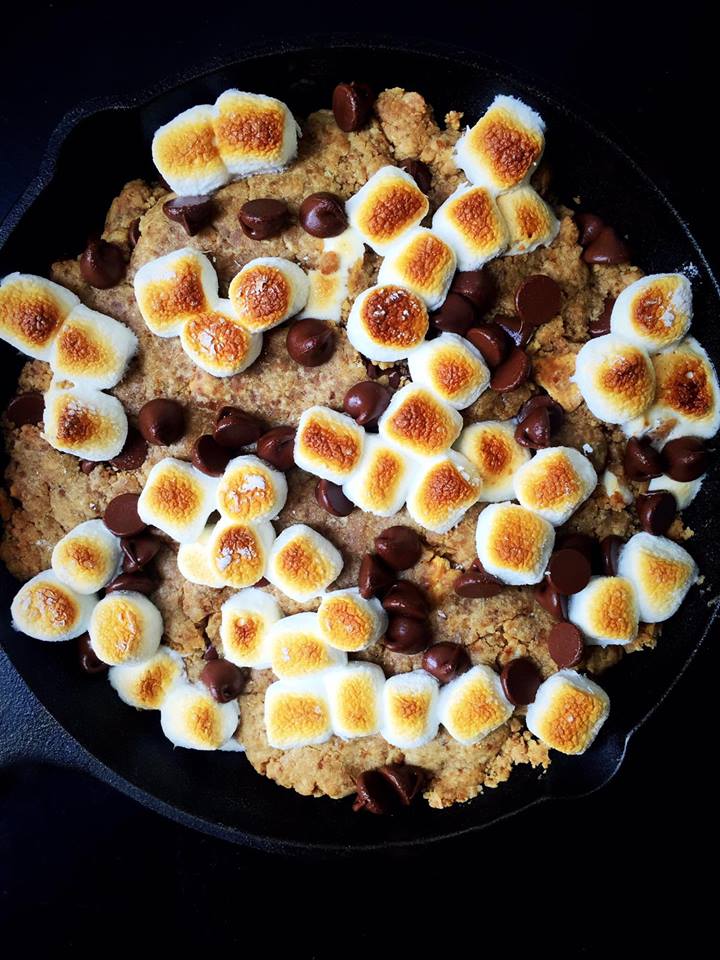 Enjoy the late summer while you can and happy #nationaltoastedmarshmallowday!!
(What a mouthful)
Vegan S'mores Skillet Cookie!
Prep time:
Cook time:
Total time:
This delicious vegan s'mores skillet cookies takes only half an hour to make from start to finish and comes together in one bowl!
Ingredients
2 cups flour
1 cup coconut sugar
1 tbsp maple syrup
½ cup coconut oil, melted
¼ cup almond milk
⅔ cup + ¼ cup vegan chocolate chips, divided
⅓ cup + ¼ cup vegan mini marshmallows, divided
1 graham cracker (2 squares)
1 tsp baking powder
Pinch salt
Instructions
Preheat your oven to 350°F and grease a medium cast iron skillet.
Combine coconut sugar, coconut oil, almond milk, and maple syrup with a whisk.
Add flour, baking powder, and salt and stir with a wooden spoon.
Fold in ⅔ cup chocolate chips, ⅓ cup marshmallows, and crumble the graham cracker in. Mix with hands until well combined.
Press mixture into skillet and bake in preheated oven for 20 minutes.
Remove skillet and top cookie with remaining chocolate chips and marshmallows.
Set oven to LOW broil setting and cook for 2 minutes or until marshmallows are toasted, watching very carefully to make sure marshmallows do not burn.
Remove from oven and cool on a wire rack before serving.