Watching someone experience biscoff spread, otherwise known as cookie butter, for the first time is like when a baby takes its first steps- it's truly magical.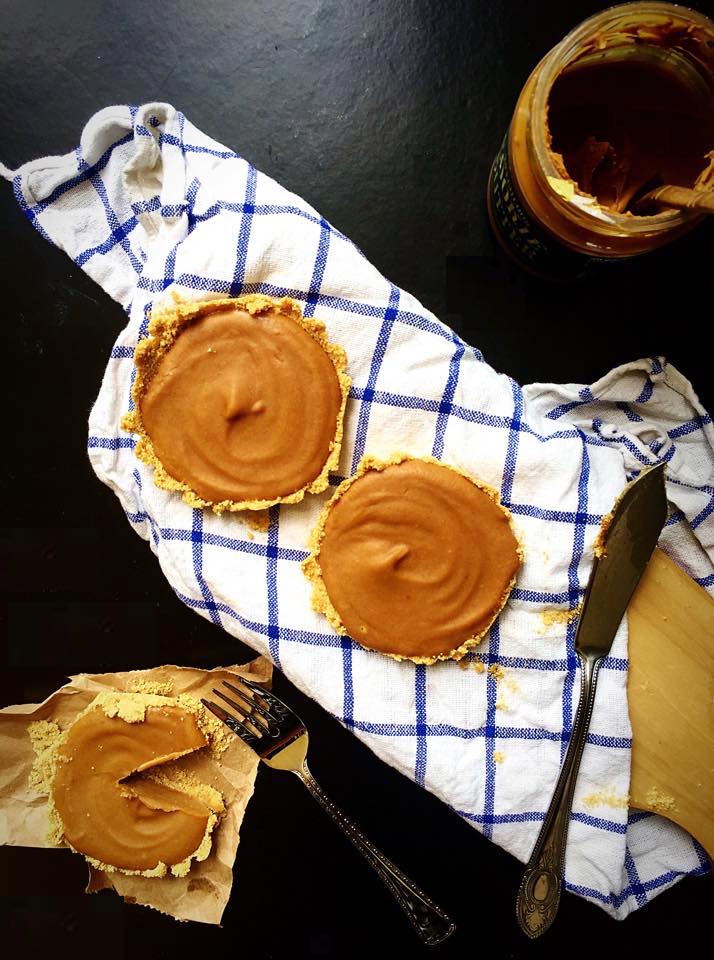 No, I'm not exaggerating. There's just something so unique about the cinnamon-y, gingerbread-like flavor of speculoos spread.
Most people experience cookie butter through Trader Joe's. Not only do they have plain cookie butter, but they have an oreo-inspired cookies & cream, and a nutella-like cookie butter/hazelnut swirl.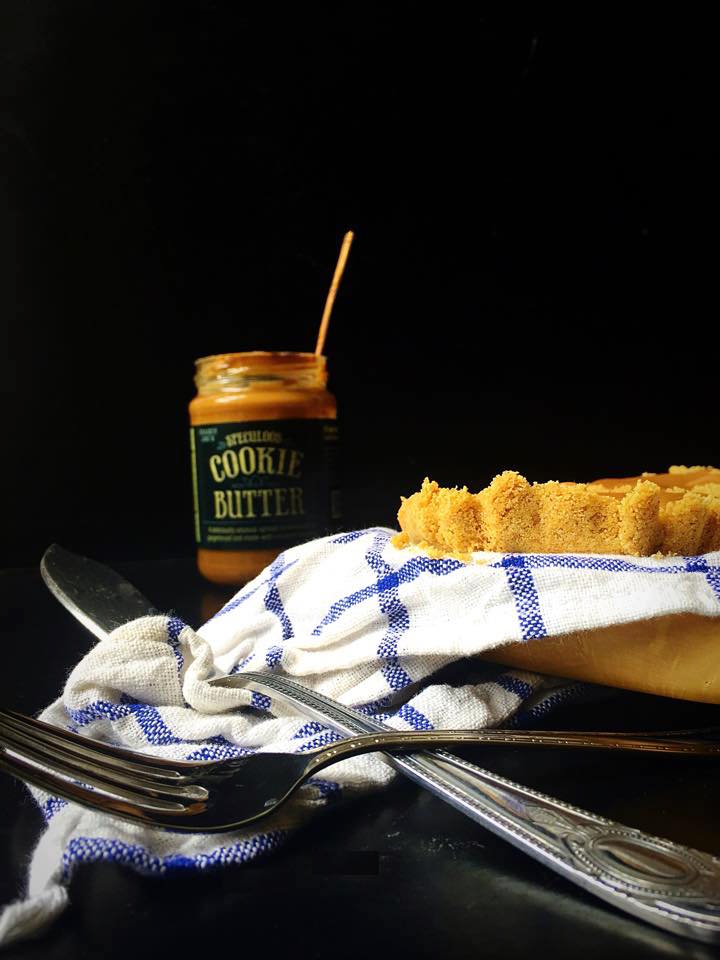 Unfortunately for the dairy-free, none of these are vegan. (But if you're not vegan, I highly recommend trying them because yum). But luckily, plain cookie butter is. Which makes for some seriously delicious vegan dessert options.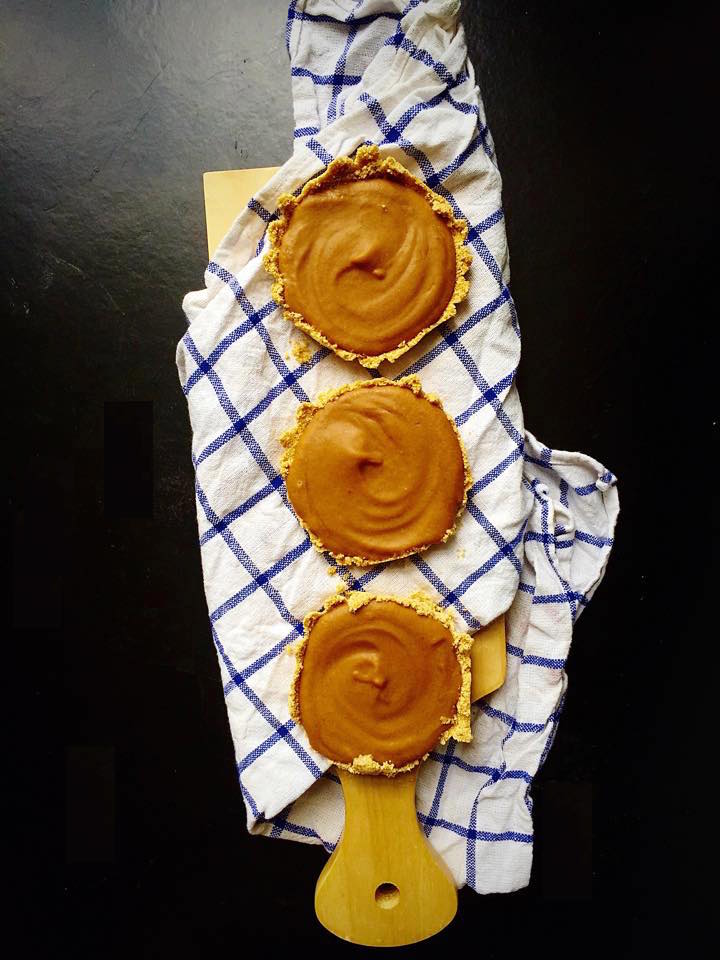 The base for these tarts is a graham cracker crust. I used cinnamon graham crackers to really complement the spicy flavors in the cookie butter. If you're vegan or baking for vegans, just be aware that a lot of graham crackers contain honey, which you'll want to avoid for a truly vegan dessert.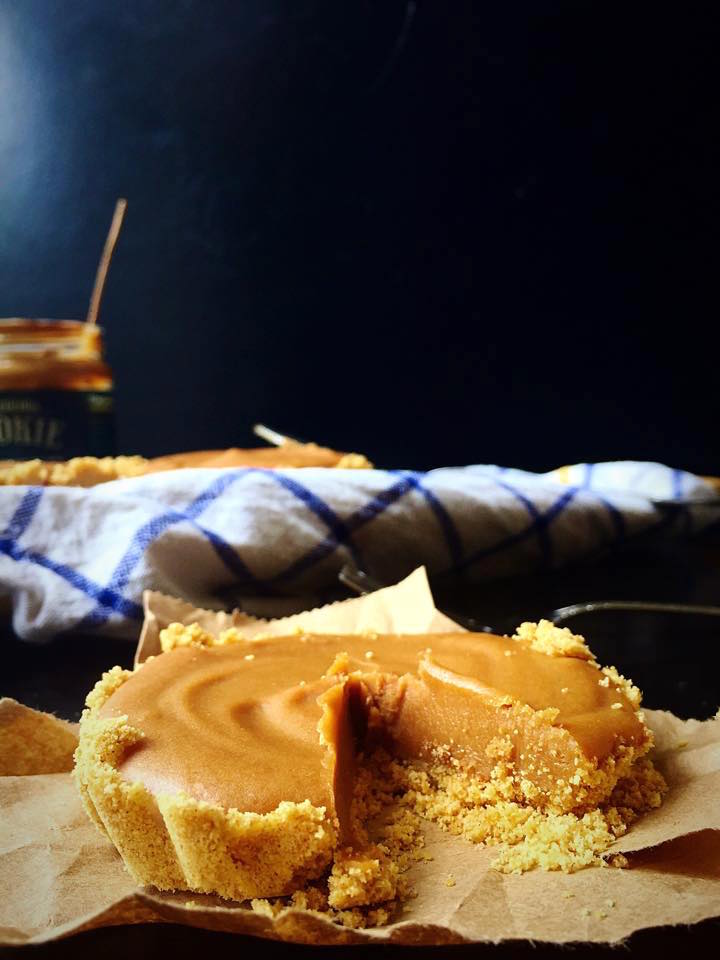 The filling is almost insultingly simple: throw some cookie butter, water, coconut oil, and a bit of maple syrup in a blender or food processor and you're done! The cookie butter is such a strong flavor that you really don't need many other ingredients to make a luscious dessert.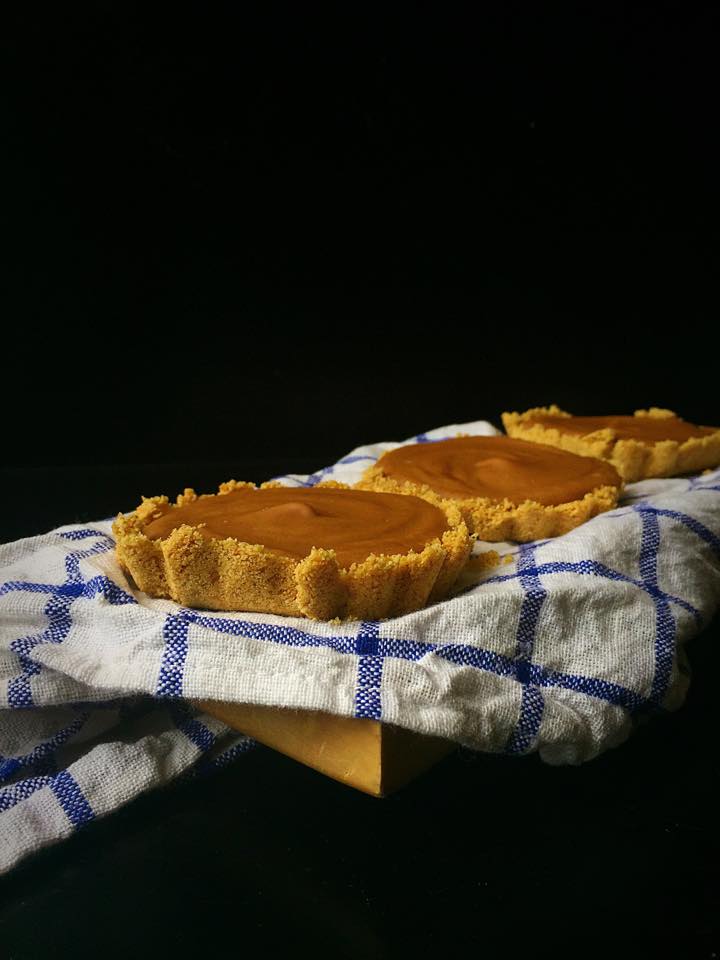 The two-ingredient crust and 4-ingredient filling (one of which is also a crust ingredient!) bring this dessert in at 5 total ingredients! Add that to the fact that these are vegan, no-bake, and require about 2 minutes of hands on time, and I'd say these scream last-minute-Valentine's-dessert!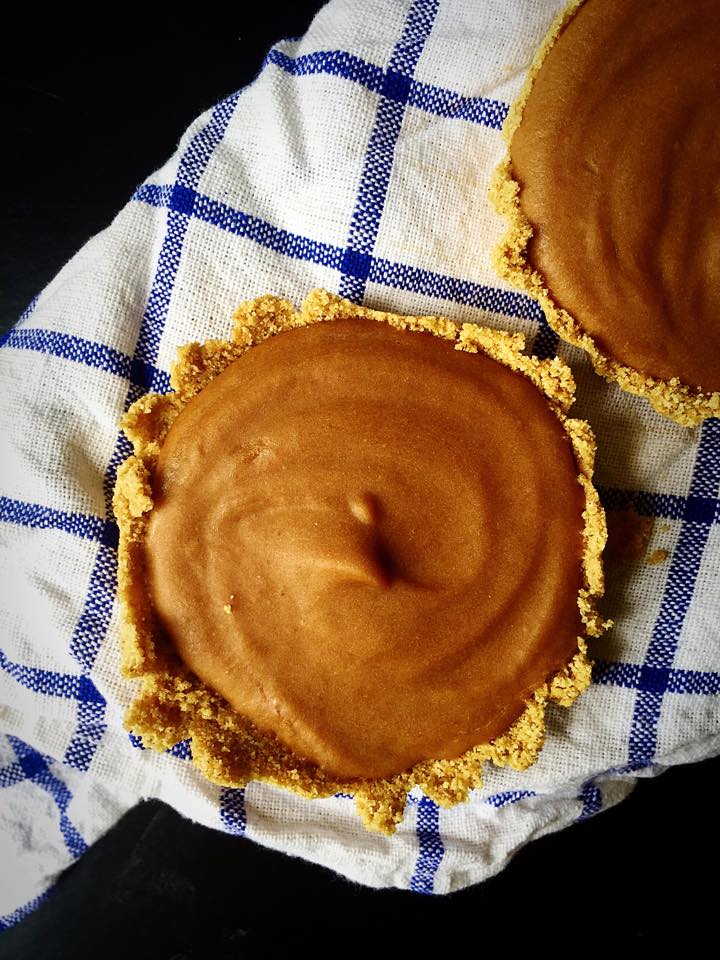 Creamy, spicy, sweet, and totally decadent without the guilt, these vegan no-bake biscoff tartlets are the next thing you should be making!

Vegan No-Bake Biscoff Tartlets!
Creamy, spicy, sweet, and totally decadent without the guilt, these vegan no-bake biscoff tartlets are a perfect dessert!
Ingredients
Graham Crust
1 sleeve of graham crackers
2-3 coconut oil (not melted!)
Filling
½ cup cookie butter
⅓ water
2 tbsp maple syrup
¼ cup coconut oil, melted
Instructions
Pulse the crust ingredients together until well combined and press into the bottom of each of your four mini tartlet pans.
Combine filling ingredients until smooth and divide evenly between tartlet pans.
Freeze for 30 minutes before serving.