Today's the first day of classes and I already have a hectic schedule for the week.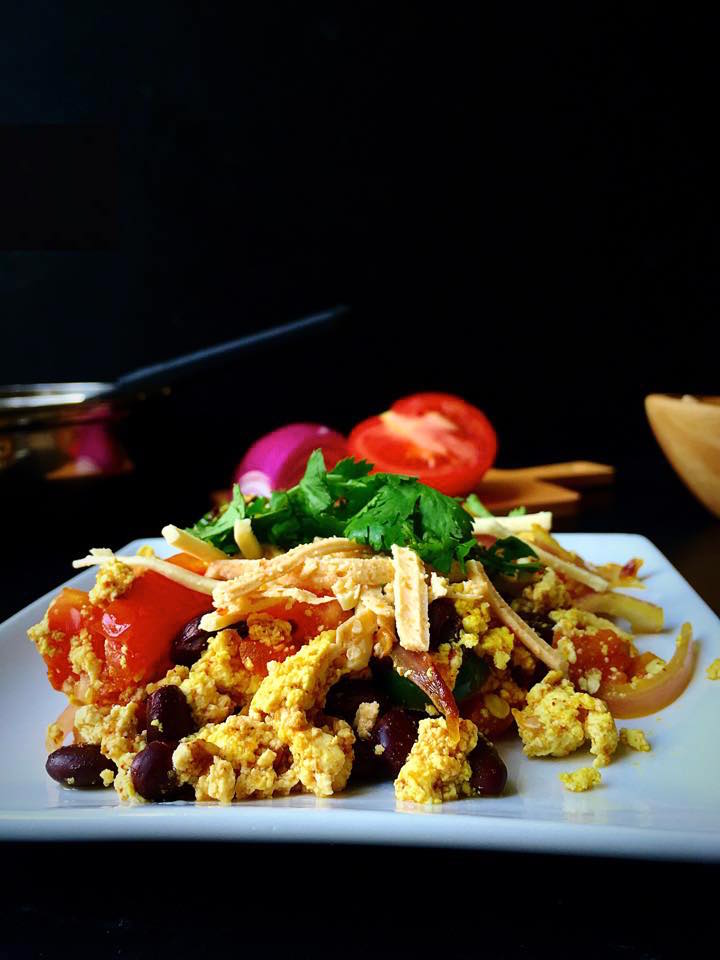 From classes, rehearsals, meetings, and work shifts, the year is definitely starting off full force.
It's times like this when I think about super easy meals that I would throw together for dinner.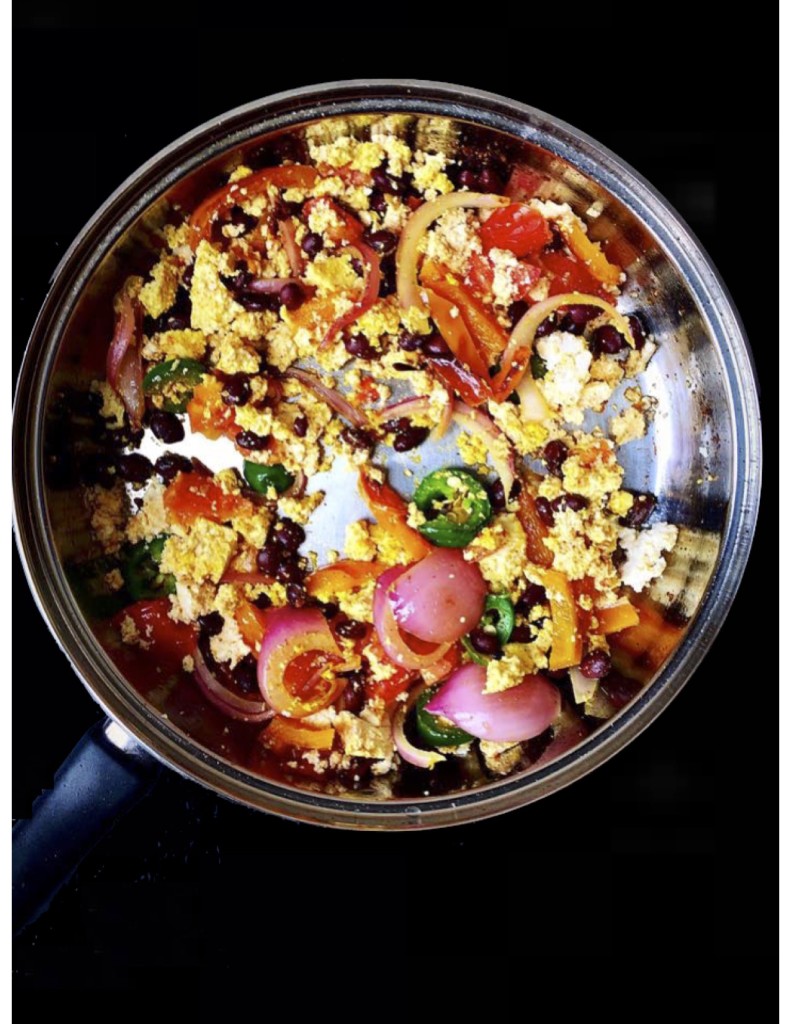 Because seriously, who has time to be making handmade pasta or baking and frosting layer cakes every day at college?
(I mean of course I'm excluding culinary school…)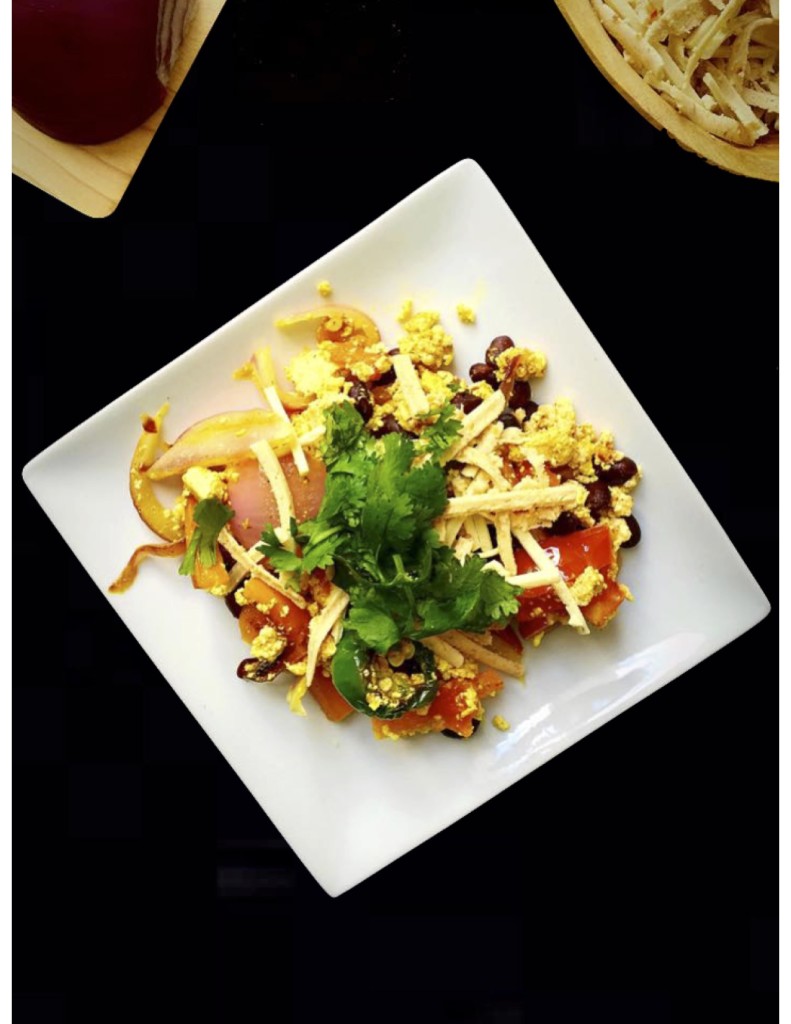 I love making single serving recipes because that's the portion size that I most typically make for myself on a daily basis! Especially for work lunches or dorm dinners.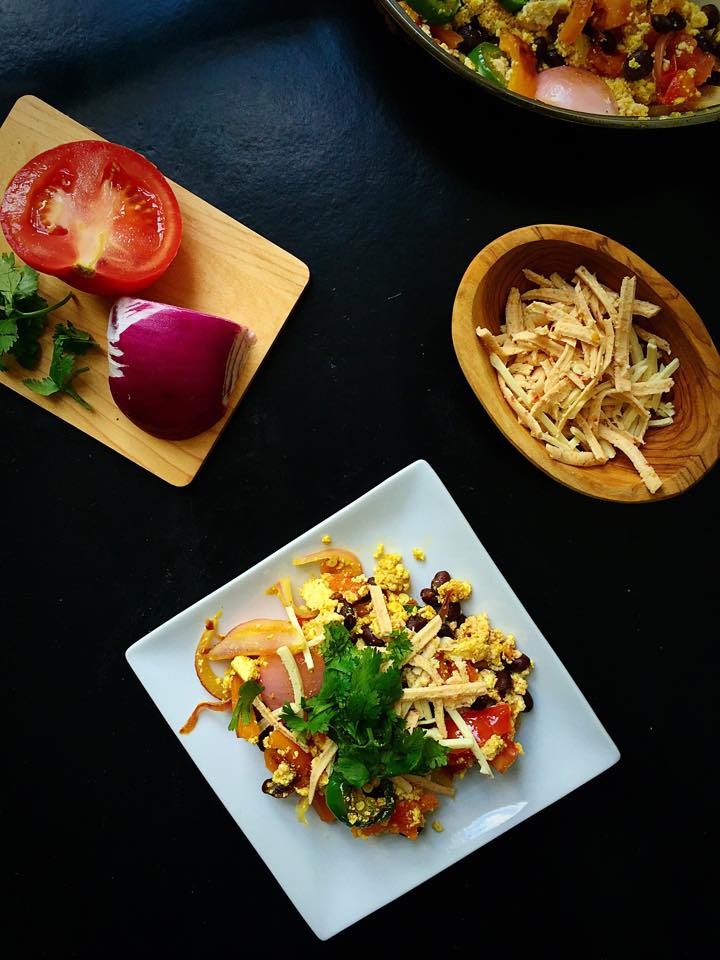 I have a ton of single serving recipes on this blog, from savory to sweet, partially because I love the idea, and partially out of necessity. In a household of three, when I'm baking and cooking all my recipes for the YEAR in one summer, there's no way that we can consume 6-8 servings of pasta a night. And since I'm really anti-waste, I love making smaller portions.
Plus, hey, you can always just double or triple it!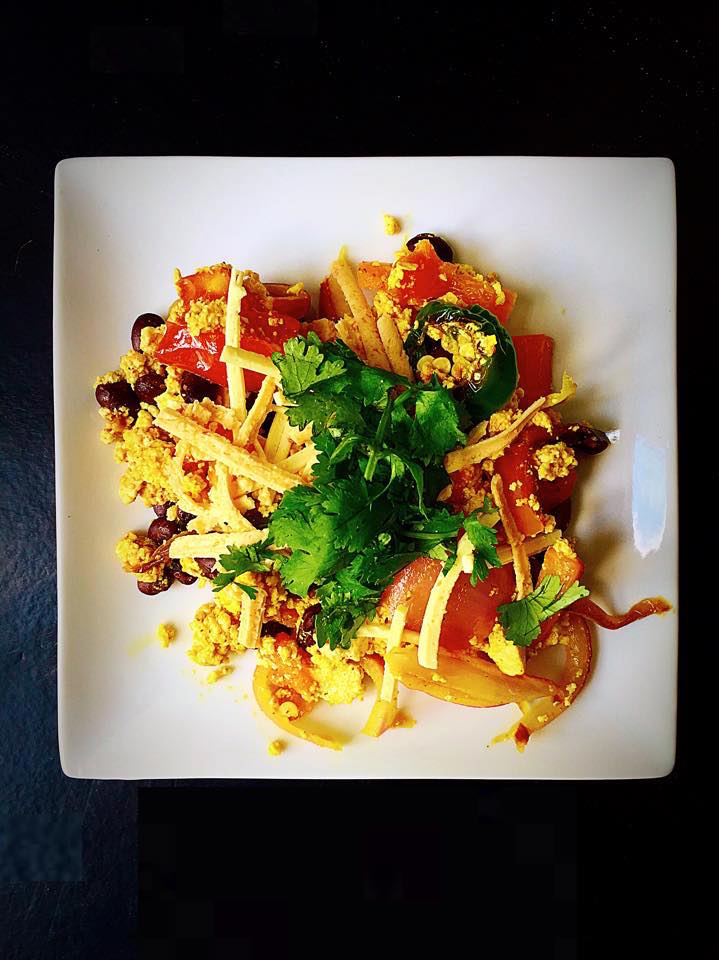 This tofu scramble is an easy vegan breakfast or lunch. It combines jalapeno, bell peppers, red onions, and black beans- your classic fajita veggies, with tons of spices and some vegan cheese for good measure! Enjoy xx
Vegan + GF Fajita Tofu Scramble for One!
Recipe type:
Breakfast, Lunch
Prep time:
Cook time:
Total time:
Ingredients
1 tbsp vegetable oil
⅛ tsp ground cumin
¼ tsp paprika
¼ tsp garlic powder
½ tomato, roughly diced
½ jalapeno, sliced
¼ bell pepper, sliced
¼ red onion, sliced
⅕ block tofu
¼ tsp turmeric
¼ cup black beans
½ tsp garlic salt
¼ cup vegan cheese (I used a blend of mozzarella and pepperjack)
1 tsp cilantro, chopped
Instructions
In a skillet over low medium heat, add oil, cumin, paprika, and garlic powder.
After 1-2 minutes, add tomato, jalapeno, bell pepper, and red onion. Let sizzle for 3-5 minutes.
Crumble tofu into pan and add turmeric, stirring until fragrant and well coated, about one minute.
Add black beans, garlic salt, and vegan cheese and turn heat to medium, stirring until cheese is melted.
Serve!