It's been over a week!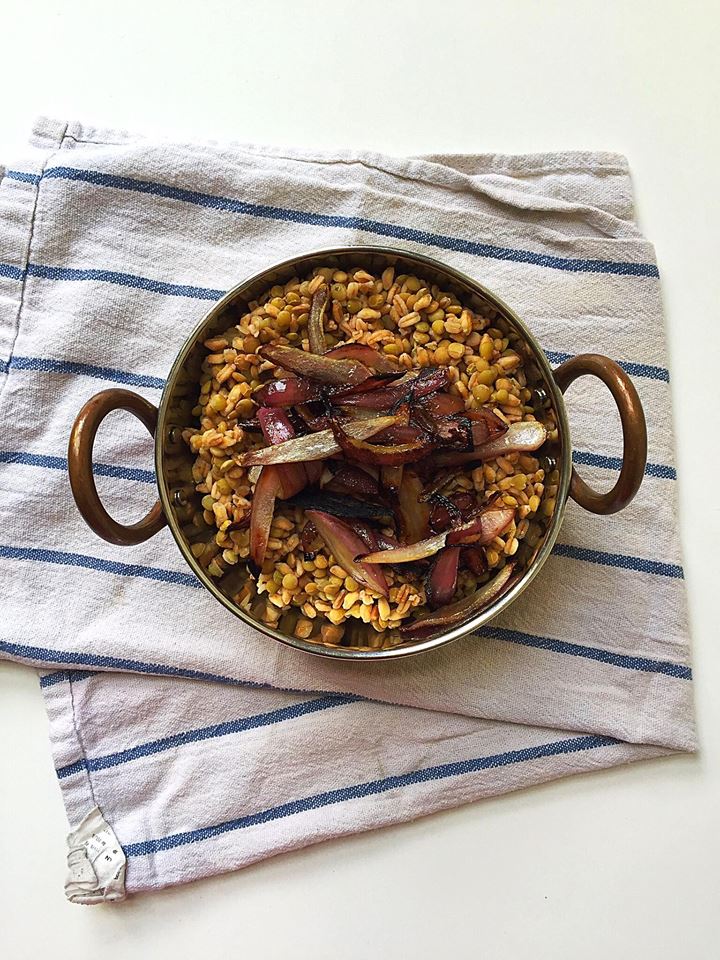 I'd say I'm busy, but what's new, we are ALL busy. So, without mincing words, I thought I'd pop in here in the midst of finals with a quick and easy comfort food recipe!
Mujadara (mujaddara? majadra? I've seen it spelled so many ways, please correct me!) is a Lebanese dish made with lentils and grains (usually rice) that are cooked with spices and topped with sautéed onions.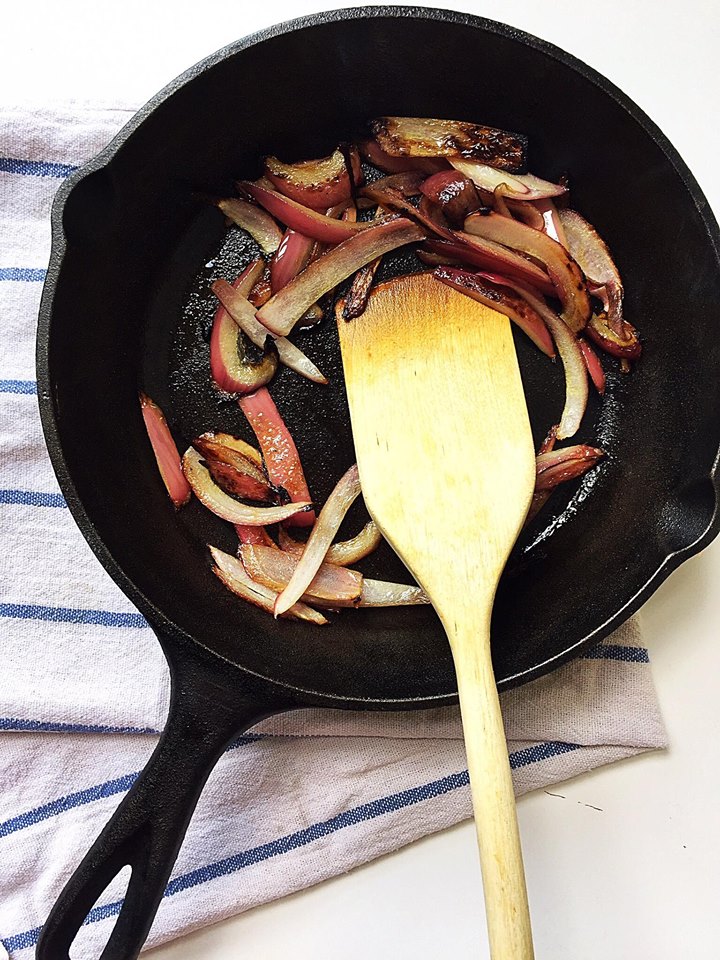 It's super hearty and delicious comfort food at its best, and we could all use a little of that, whether it's finals stress, winter chill, or general end-of-the-year woes.
I made this version with farro, for the sole reason that I am obsessed with this grain and will put it in anything. I added a super simple smattering of spices and topped this dish with skillet-caramelized onions.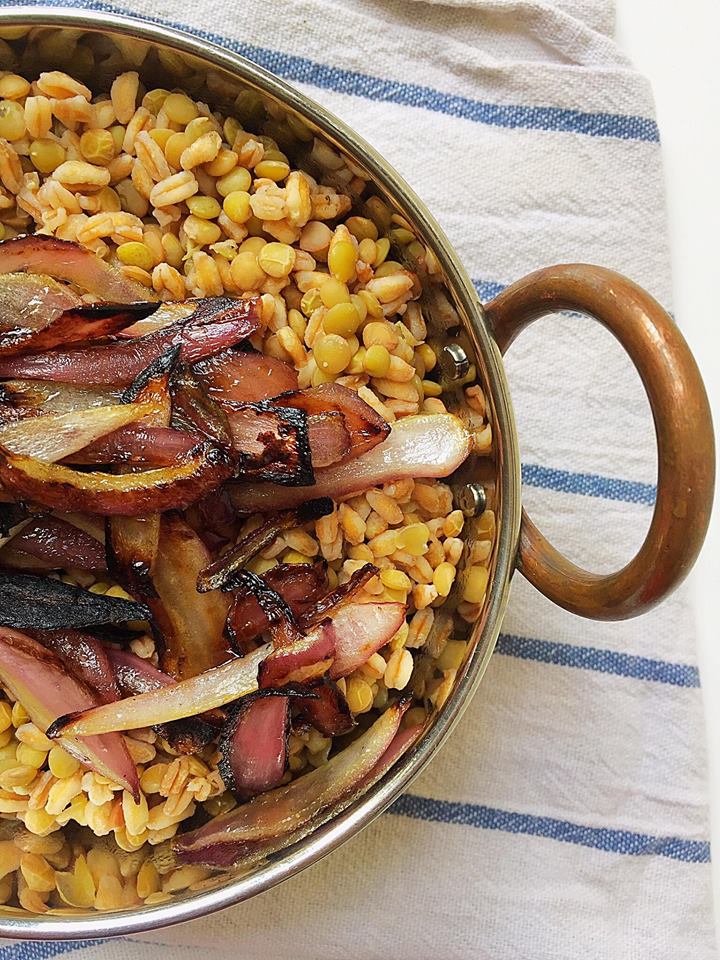 Making this seriously takes 20 minutes, max, and is totally worth it for the payoff. Whether you're making this as a side or a main (who doesn't love a big bowl of carbs am I right)- you should be making this!
Vegan Farro Mujadara
Recipe type:
Appetizer, Side, Lunch
Serves:
1-2 as a main, 4-6 as a side
This protein packed Lebanese dish combines lentils, farro, and crispy caramelized onions for a delicious side or entrée!
Ingredients
½ cup dry farro
1 cup cooked lentils (about ⅓ cup dry)
1 tsp olive oil
½ a red onion
1 tsp nutritional yeast
1 bay leaf
1 tsp garlic powder
salt and pepper to taste
Instructions
In a large pot of salted boiling water, add farro, lentils, and bay leaf. Bring to a simmer and cover and cook for 10-12 minutes. Drain excess water and remove bay leaf.
Meanwhile, in a very hot skillet, toss chopped red onion with olive oil. Cook until onions caramelize and are slightly charred and crispy.
Toss farro and lentil mixture with nutritional yeast and salt and pepper to taste. Top with onions and serve!