I am such a sucker for muffins.
I've got a handful of muffin recipes on this blog, and they're all some of my all-time favorite recipes I've created.
And as I was looking through my old muffin posts (especially these pumpkin chip ones… oh my god, they're so good), I realized something.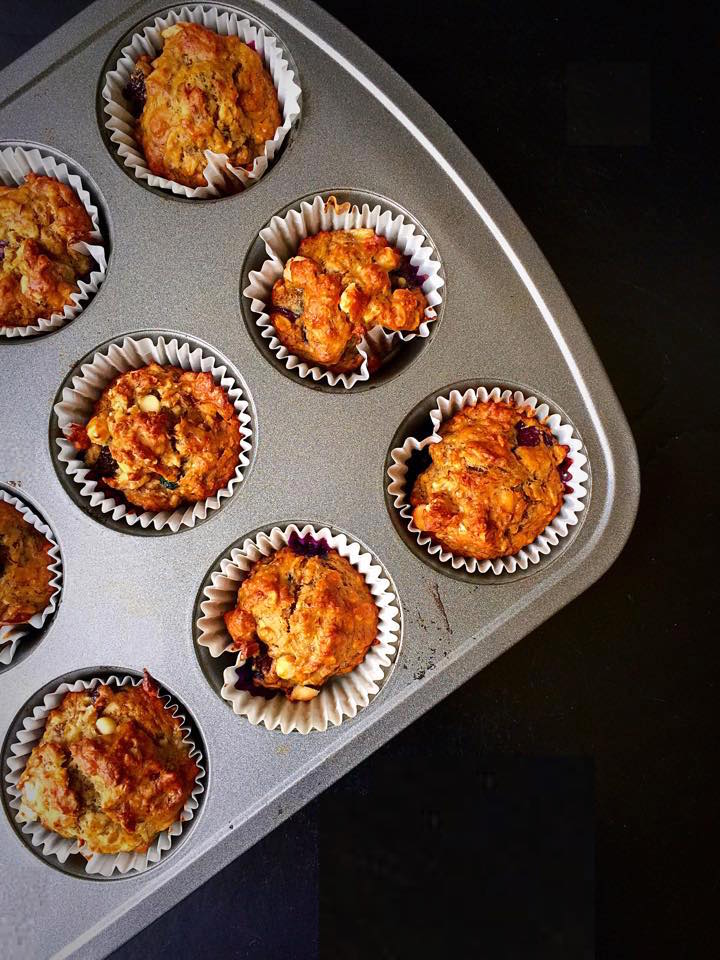 I have a grand total of zero cupcake recipes on Whisk & Shout. Now it's not because I don't like cake, because I have over a dozen cake recipes on here.
This investigation has led me to the conclusion that I just don't really care that much about cupcakes. Not because I don't like them, but because they're basically inferior versions of muffins, which I'm obsessed with.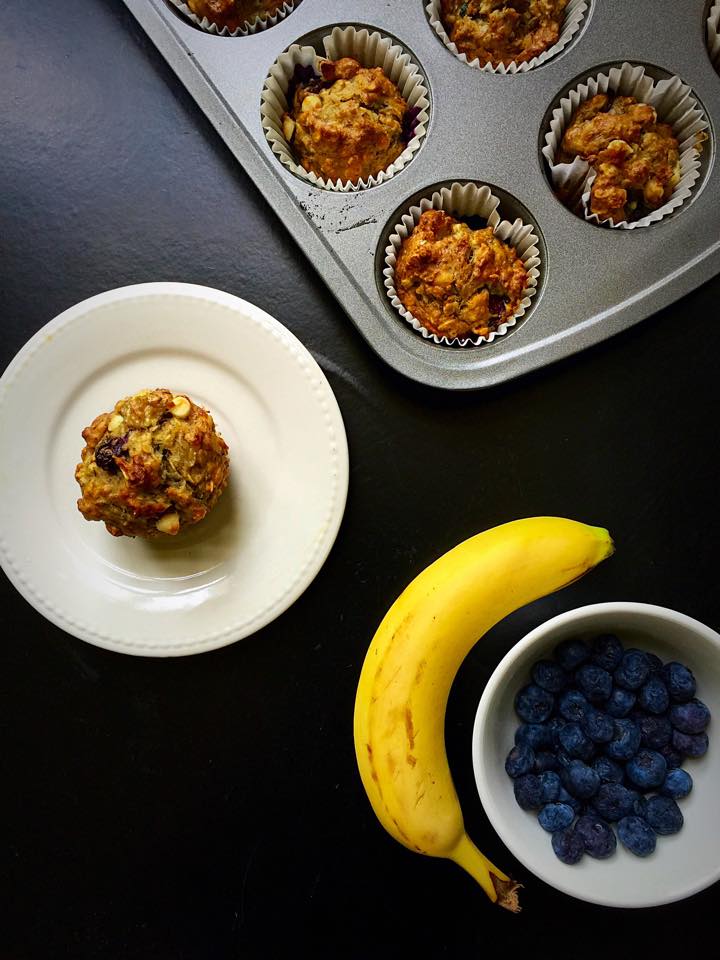 Now usually people say muffins are the less exciting version of cupcakes. I mean, there's no frosting, and they're usually "healthier" (gasp!). But that's kind of what I love about muffins. There are fewer rules. You don't need a sugary frosting or ganache, and you don't need that Georgetown Cupcake picture perfect decoration.
And if these muffins were cupcakes, I could never get away with the kitchen-sink flavor combination here- blueberries, banana, white chocolate, and coconut? It just wouldn't fly in a cupcake. But it's so good.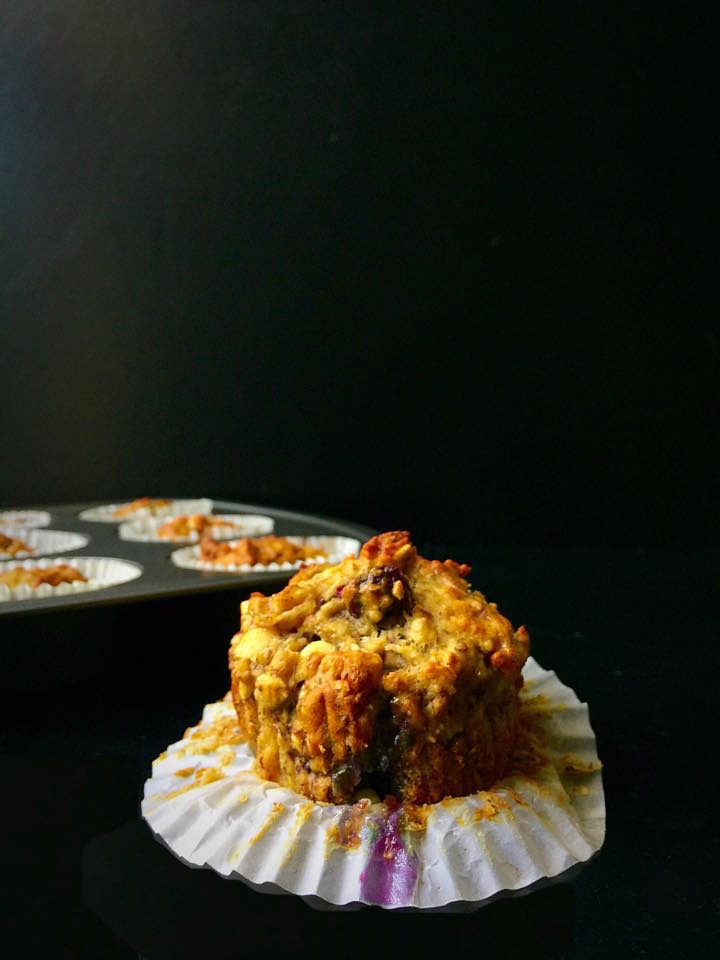 It's a controversial opinion, but I'm going there: cupcakes are meh (unless they're from Baked & Wired, because oh man) and muffins are where it's at. I mean, don't even get me started on streusel- we'd be here all day.

Banana, Blueberry, Coconut, White Chocolate Muffins
Recipe type:
Breakfast, Dessert, Snack
Prep time:
Cook time:
Total time:
These kitchen-sink muffins are packed with banana, blueberry, white chocolate, coconut, and walnut flavor! These vegan treats are lighter, incorporating coconut oil, coconut sugar, and rolled oats.
Ingredients
2 tbsp flaxseed meal + 5 tbsp water (= 2 eggs)
3-4 ripe bananas
½ cup coconut sugar
¼ cup coconut oil, melted
1 tsp vanilla extract
2 tsp baking soda
pinch salt
1½ cups flour
½ cup rolled oats
¼ cup blueberries
¼ cup vegan white chocolate chips
¼ cup unsweetened flaked coconut
¼ cup chopped walnuts
Instructions
Preheat oven to 375 degrees F and line a tin with cupcake liners
Combine flaxseed meal and water and let set for 5 mins. Add mashed banana, coconut oil, vanilla, coconut sugar, salt, and baking soda and mix with a wooden spoon or spatula until well combined.
Add flour and oats and stir until just combined.
Add in berries, chocolate, coconut, and nuts. Stir until evenly distributed in batter.
Fill each liner about ⅔ of the way full with batter and bake in preheated oven for 15-20 minutes, or until golden brown.
Cool on wire rack before serving.
*adapted from
these