There are two types of sick.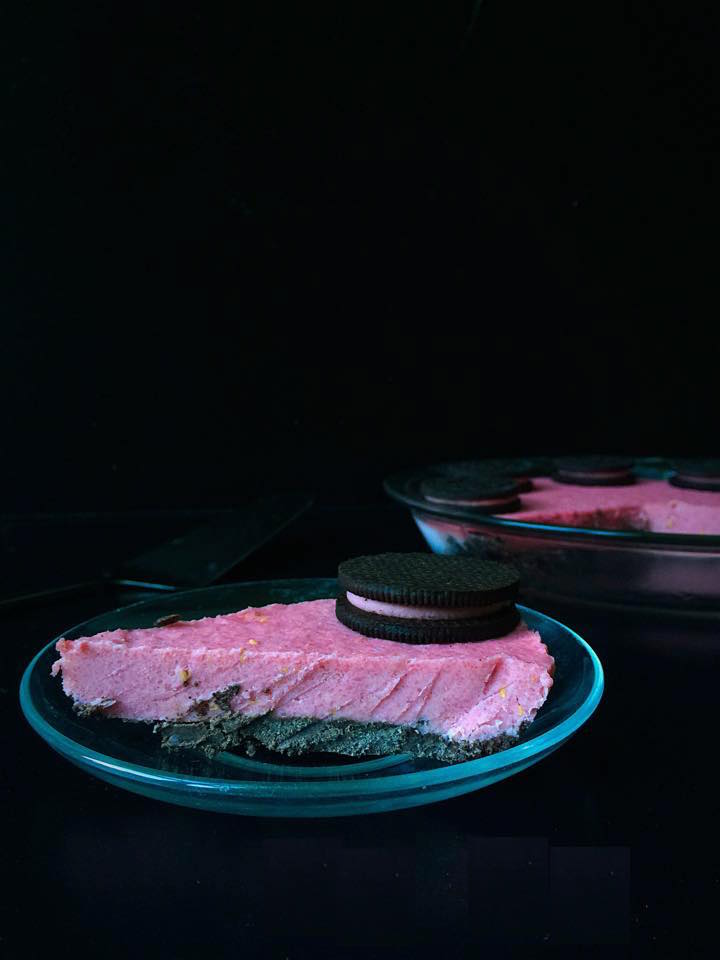 There's the omg-I-literally-cannot-move-and-liquids-are-coming-from-everywhere-help kind, and then there's the ugh-I-have-the-sniffles-and-my-head hurts type.
So the first is pretty lethal and probably requires lots of soup, isolation, and medicine. But the second type is the dark horse. Sure, you're not that sick, but you feel just crappy enough to be unable to focus on anything. But since you're not really all that ill, you have no excuses.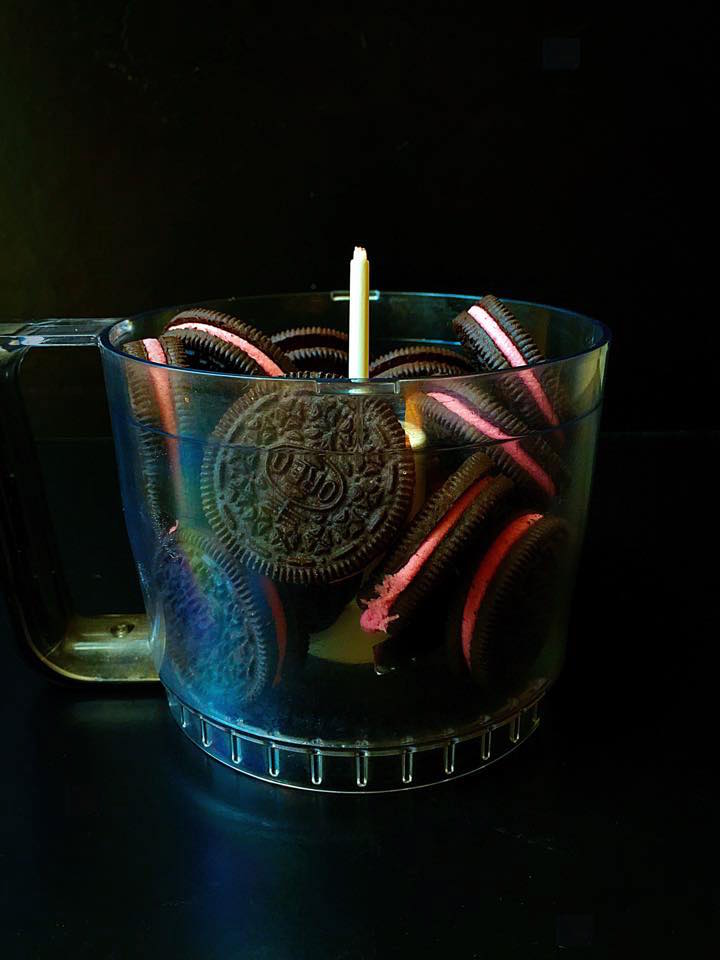 I've been the second type of sick all weekend, and it's really harshing my vibe. When you're under the weather, you really want to put in minimal effort, which is why this week I have a no-bake dessert for you in the dead of winter.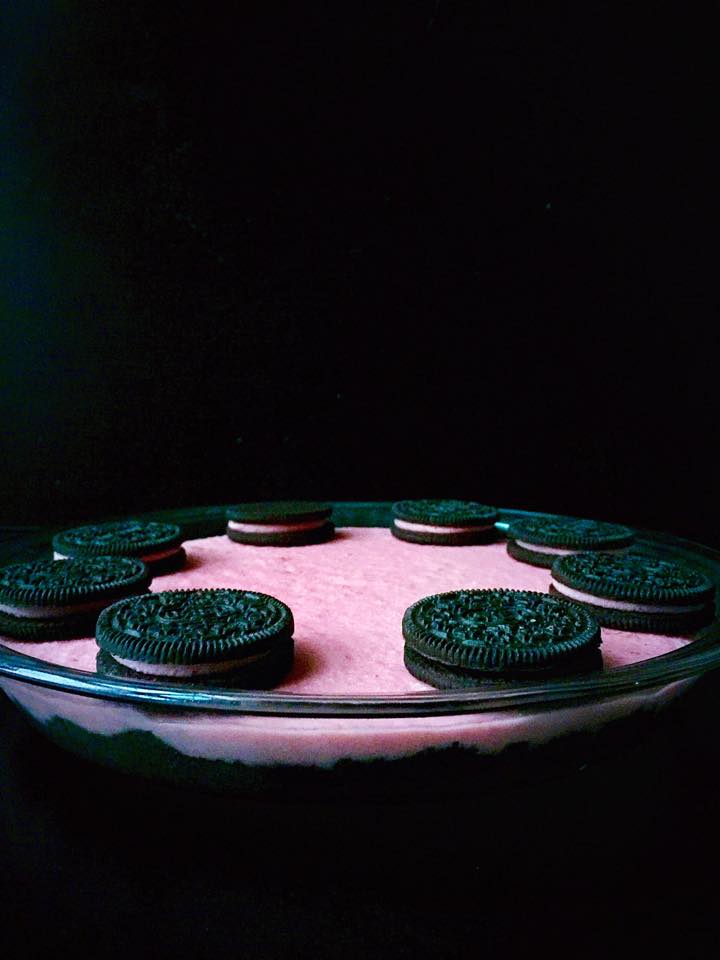 Usually my winter baking philosophy is centered around, well, baking. But this week, preheating the oven and greasing a pan is just too much effort. So no-bake it is!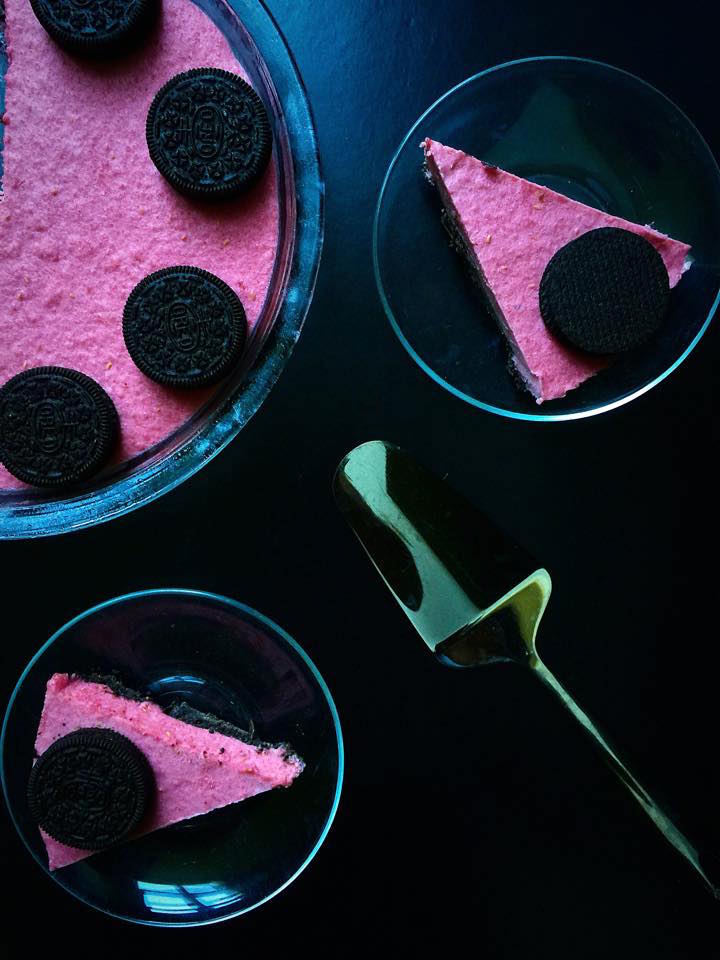 This raspberry oreo tart is remniscent of my mint oreo cheesecake from last March! The crust is simply berry oreos (but you could sub any type of oreos you think would work well) and the center is a simple and delicious raspberry macadamia filling.
This easy vegan dessert is made with 8 ingredients, requires no oven, and is surprisingly healthy!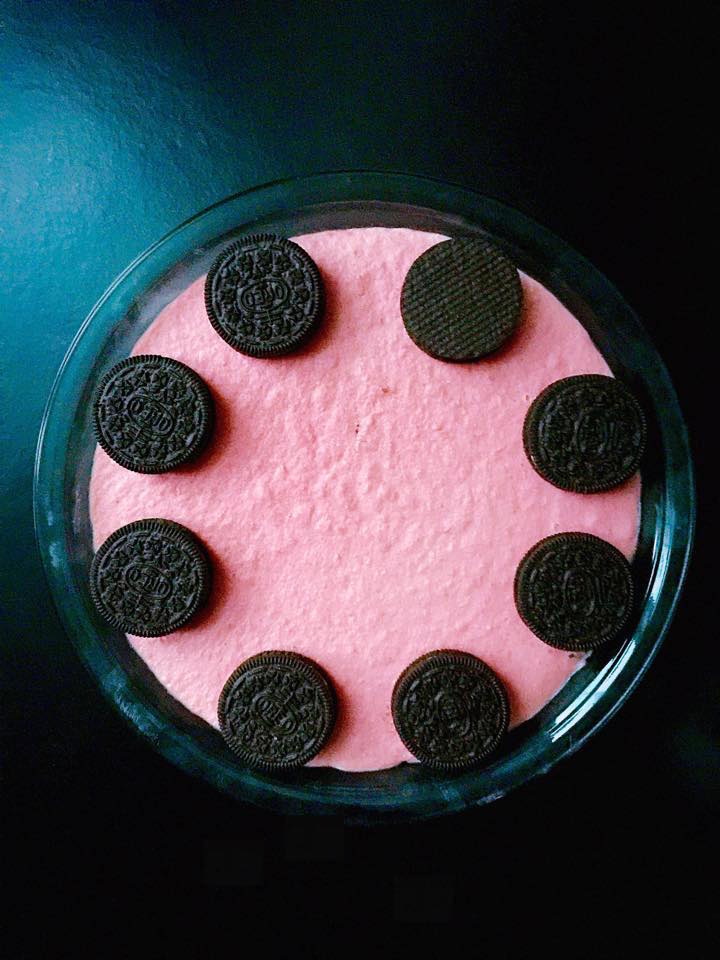 Plus, that color just screams "Valentine's Day"! Enjoy xx

Raspberry & Macadamia Oreo Tart
This vegan raspberry and macadamia oreo tart is made with only 8 ingredients and is no-bake!
Ingredients
Crust
15 Berry Oreos
1-2 tsp coconut oil
Filling
1 cup macadamia nuts, soaked for 4-6 hours
½ cup coconut milk, chilled
6 oz raspberries
scant ¼ cup lemon juice
⅓ cup coconut oil, melted
½ cup maple syrup
1 tsp vanilla extract
Topping
Instructions
Combine crust ingredients in a food processor until homogenous and press into the bottom of an 8- or 9-inch tart pan.
Combine filling ingredients until smooth and pour into prepared crust. Freeze for 2 hours.
Top with oreos and return to freezer for 1-2 more hours.
Thaw in fridge 30 minutes prior to serving.