I'm a rice freak.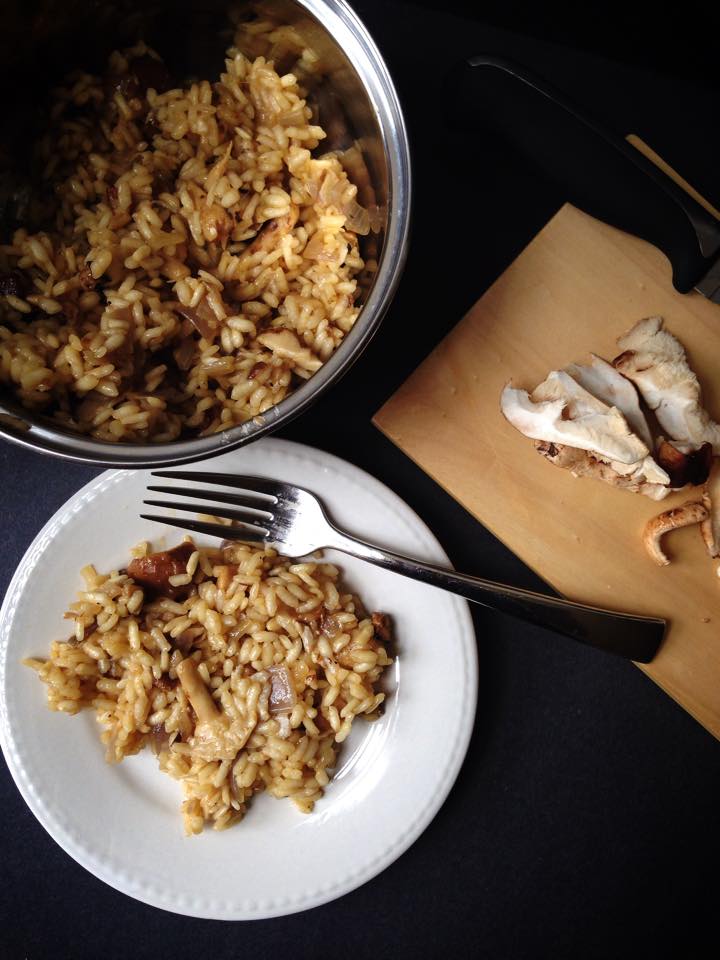 I blame my Indian heritage to a fair degree. After all, I've been plied with white rice from an impossibly young age.
Of course, as I grew up and my family became more health conscious, the white rice turned to brown, turned to couscous, turned to farro, barley, quinoa.
But, I digress.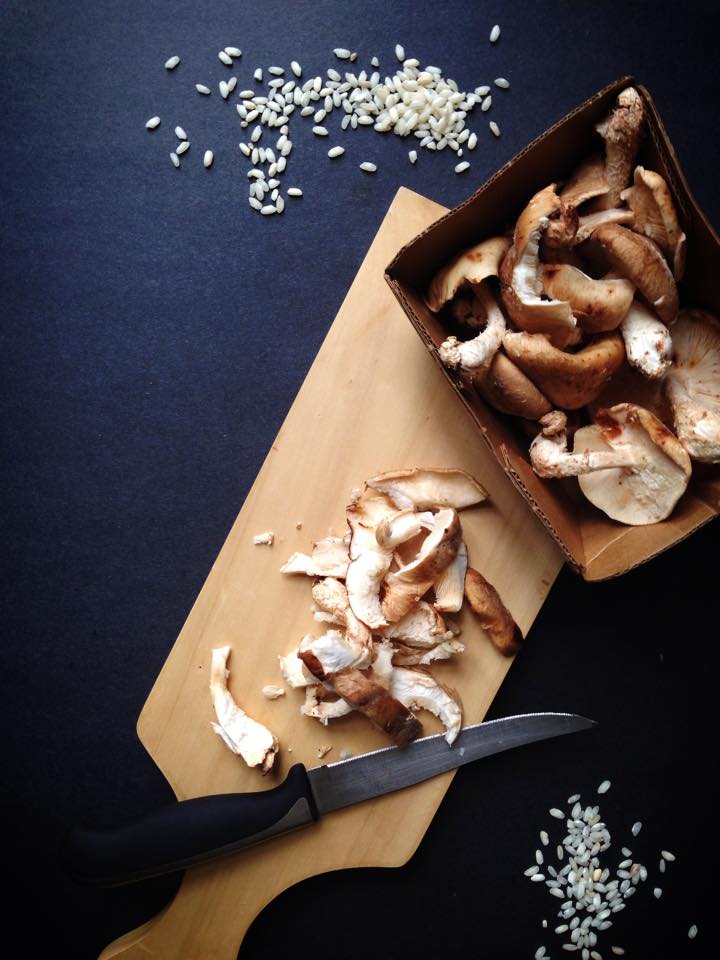 The main point is, I love anything rice related, and risotto in particular has a very special place in my heart.
When I was ten, my family and I visited a resort in upstate New York: it remains today the more luxurious, extravagant, and relaxing vacation I've even been on. The lodge was wonderful: there were hiking trails, pedicures, heated pools, and hot tubs. But for little foodie me, the real delight was the fancy dress up dinner every night.
Although families with children were seated in a more kid-friendly hall, I was quiet and there was only one of me, so my parents and I got the full fine dining experience in the private dining room. I even ordered off of the adult menu.
Folks, we know where this is going. I had the greatest mushroom risotto of my life. Sure, they had to skip the port because I was ten, but it was my first and most cherished risotto.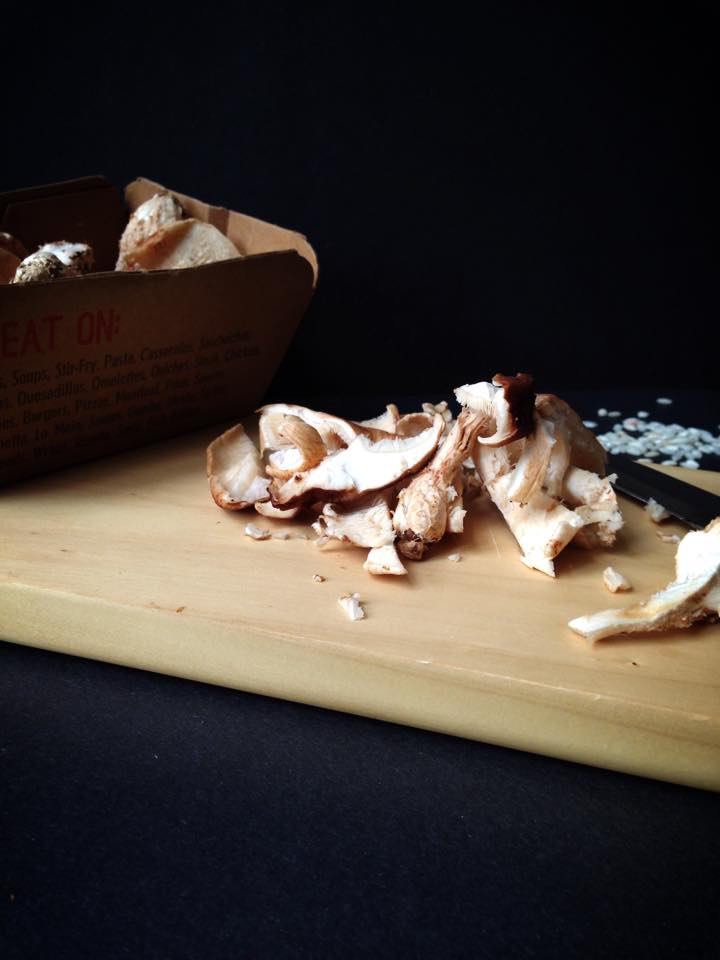 I might have an issue.
Okay, okay, now that you've heard my relationship history with risotto, let's hear about this one, shall we?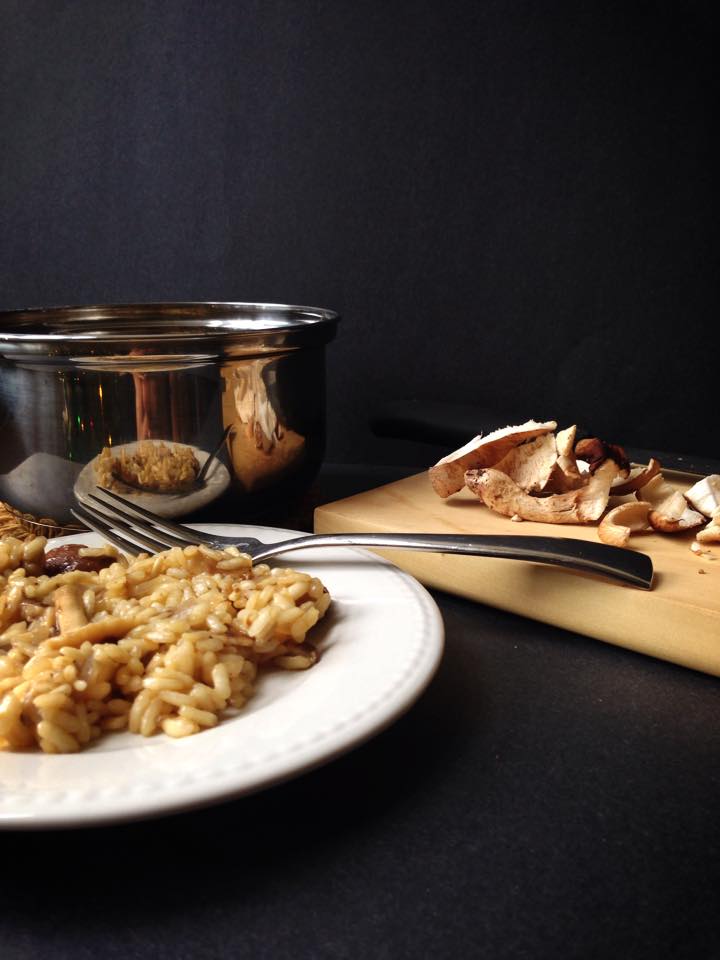 I set about creating this recipe with three things in mind: one, the risotto had to have that comforting, creamy consistency without any dairy. Two, the mushrooms really had to shine through as the star of the piece. And three, the rice had to be nutty and perfectly cooked. Too often is a risotto either mushy sludge or raw grains of Arborio stuck in your teeth.
And let me tell you. This baby delivered (and on the first try too!). While it takes a little patience, this risotto is surprisingly hard to get wrong.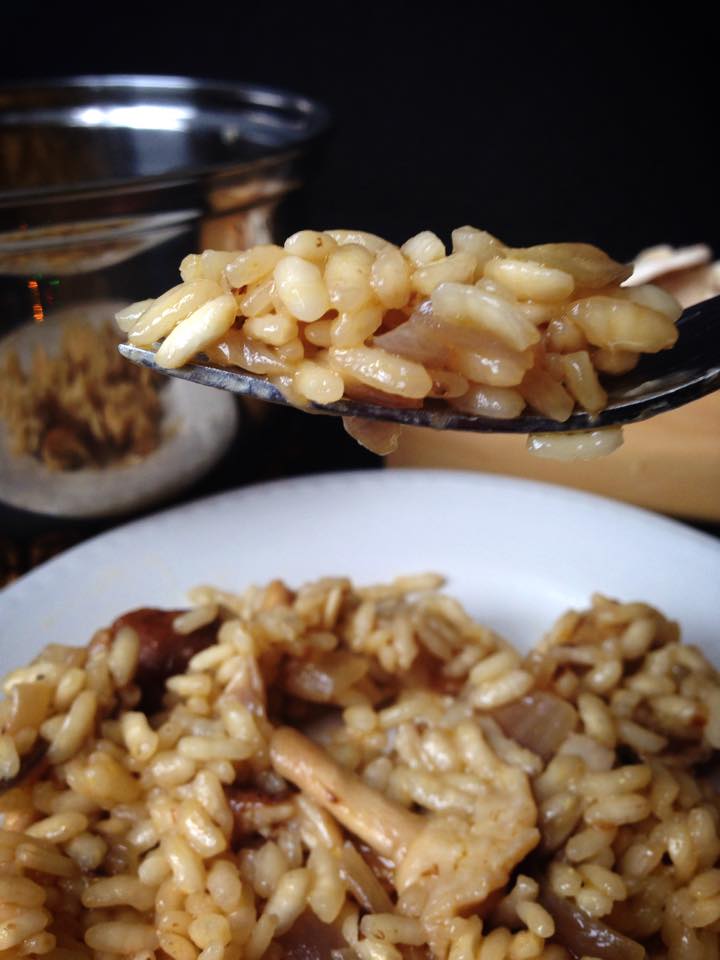 Grab a pot, a chopping block, and a spoon and get stirring!

One Pot Vegan Mushroom Risotto
Ingredients
6 oz Arborio rice (about ¾ of a cup)
¼ cup Earth Balance vegan butter (or sub olive oil), divided
½ a red onion
4 oz shitake mushrooms, sliced
¼ cup dry white wine of your choice
2 cups vegetable broth, warm
Salt and pepper to taste
Instructions
In a deep medium sized saucepan, heat half of your butter/oil over medium heat
Once melted, add the chopped onion and stir until fragrant and almost translucent, about 3-4 minutes
Add the shitakes and continue stirring for another 3-5 minutes
Pour in Arborio rice and continue to stir until the rice is semi-transparent
Working slowly, add increments of the wine, stirring until all the liquid is absorbed
At this point, stir in half of your remaining butter
Add 1 cup of the broth and continue stirring until all the liquid is absorbed
Add the other cup and stir continuously
When there is very little liquid remaining (but not quite dry), add the last of your butter and season with salt and pepper to taste
Let stand off heat and covered for two minutes, then stir and serve
Notes
•You can generally sub creminis or other mushrooms, however for this recipe in particular I highly recommend shitakes for the depth of flavor
•When adding butter, don't be concerned if you're not using a whole lot. It's intended that you use only a small spoonful each time.
•Make sure you wait until your risotto is nearly dry before you add your second cup of broth
•When stirring, don't neglect the bottom of the pot: there could be some sticking which would not be fun.