Happy Wednesday!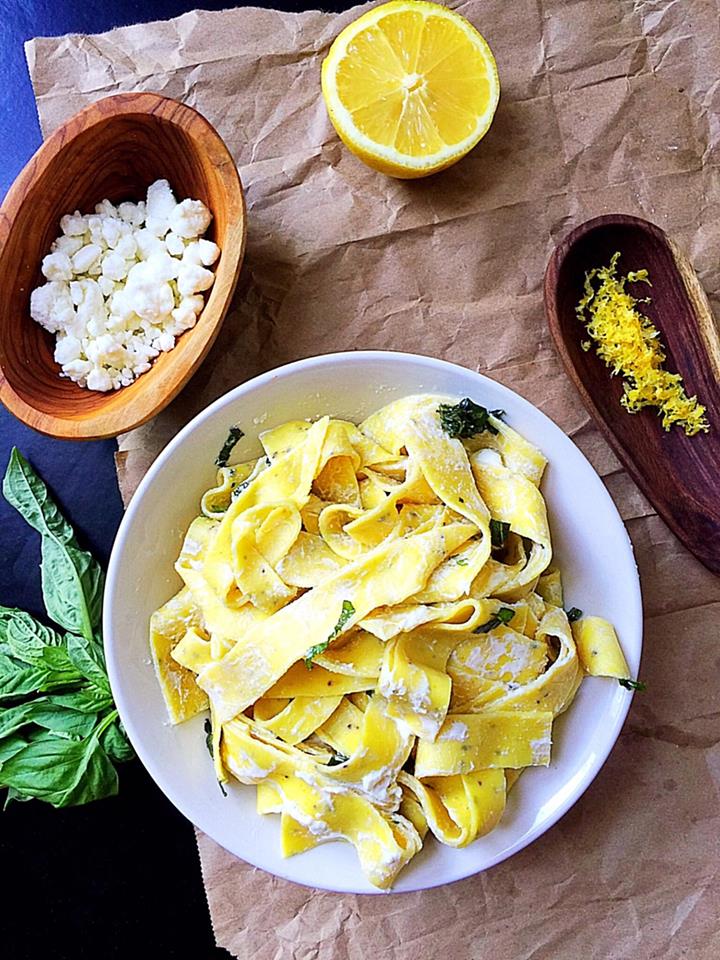 Here's a big bowl of carbs for the weekend and hey did you hear about Russia?
I've been loving the NYT recently. They've been unapologetic but diplomatic with headlines and really seem to be committing to the truth, rather than "alternative facts". Anyone (even the President) who says that the press isn't free and fair is confused.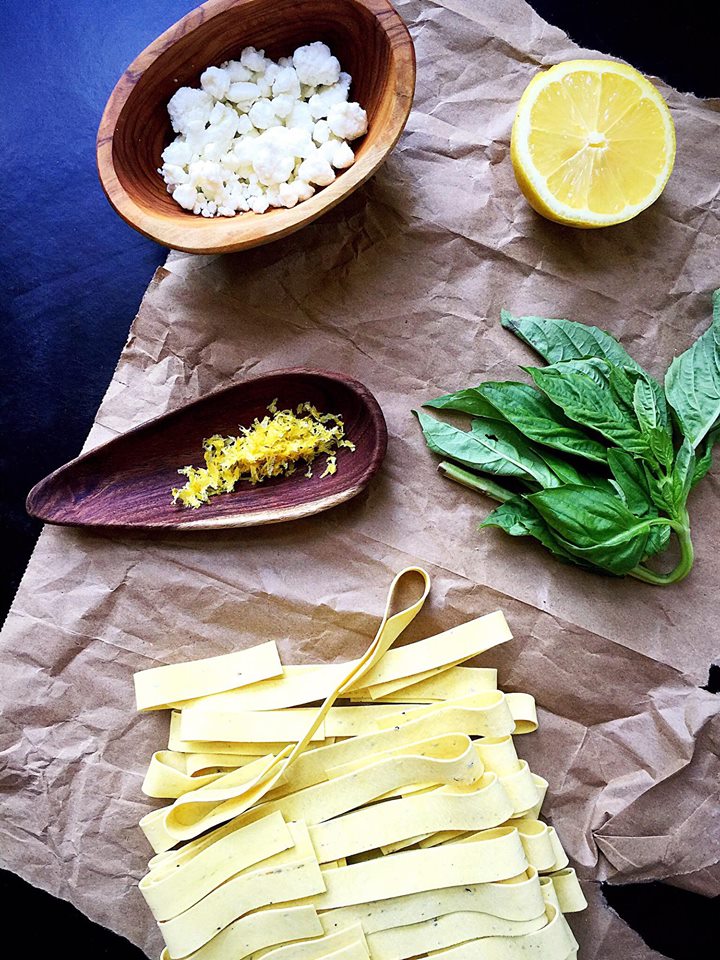 You know what's really confusing, though? The weather. It's been blizzarding in Connecticut since last Thursday and then every few days it's like, 50ºF. Look me in the eye and tell me that climate change is a hoax.
Since winter and spring are currently battling it out during the month of February, I gave myself the go-ahead to post this very spring-y pasta dish for "Trashed Up February".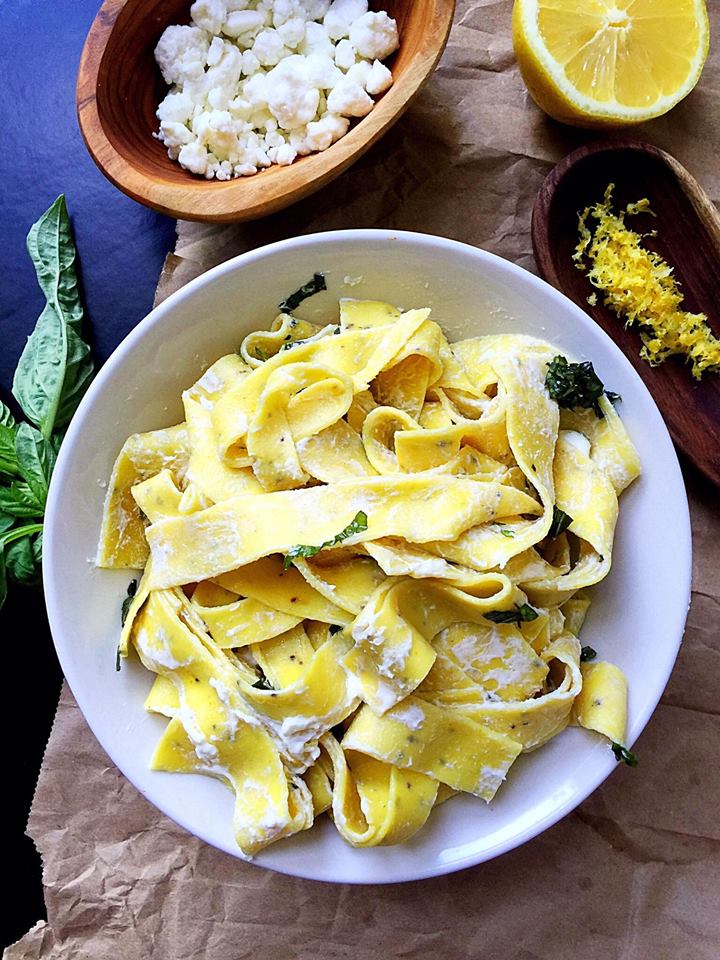 This dish is the perfect blend of spring flavors (bright lemon and basil notes) while also being rich enough to enjoy during the colder months (warm goat cheese?? yes please).
It only requires six (6!) ingredients and comes together in the time it takes to cook the pasta, which is not long at all!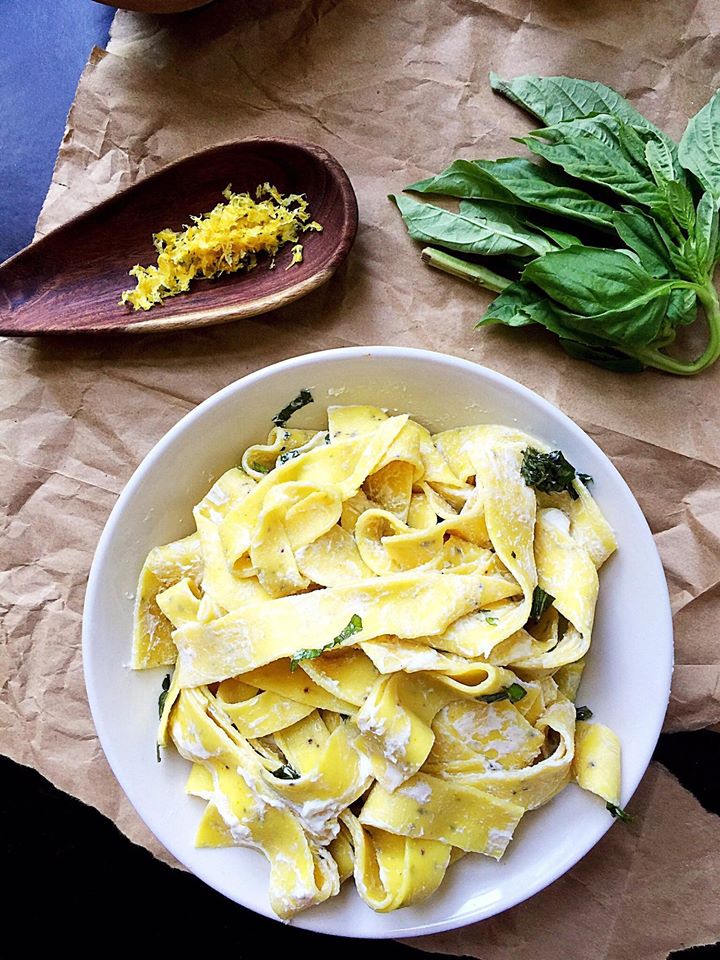 I used the Trader Joe's brand fresh lemon pappardelle for extra lemon flavor, but any fresh pasta will do! You gotta give this one a go, it's super easy to throw together and definitely seems fancier than the prep work entails. Enjoy!
Lemon Basil Pappardelle with Goat Cheese
Recipe type:
Lunch, Dinner
Prep time:
Cook time:
Total time:
This creamy and tangy pasta dish is made with simple ingredients and comes together in under 20 minutes!.
Ingredients
8 oz pappardelle
¼ cup crumbled goat cheese
1 tsp olive oil
juice and zest of one lemon
4-6 basil leaves, finely chopped
salt to taste
Instructions
Set a large pot of water to boil. Once boiling, add pappardelle and cook 8-9 minutes, till al dente.
Drain pappardelle and take pot off heat. Add 1 tsp olive oil, lemon juice and zest, and fresh basil to empty pot.
Return pappardelle to pot and add crumbled goat cheese. Stir until combined.
Add salt to taste, toss, and serve!