Today's post celebrates Izzy of She Likes Food!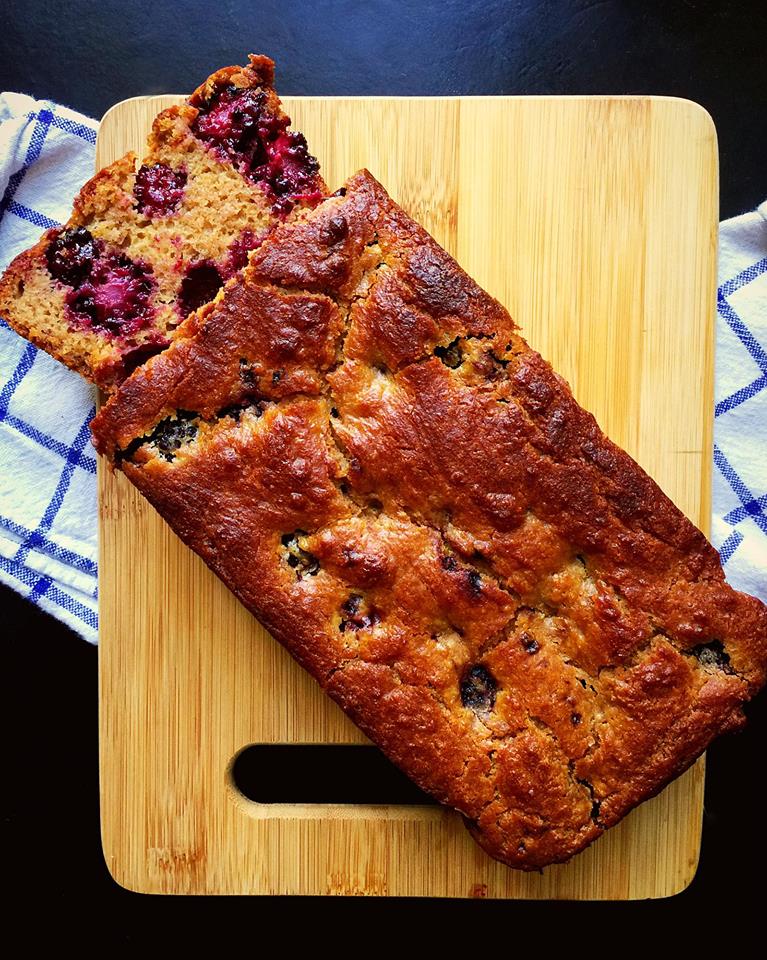 This cake is just one of a series of delicious recipes put together in a sort of virtual potluck for the occasion of Izzy's blog baby shower.
Izzy's blog is so inspiring. Her food always looks delicious and inviting, and I am constantly pinning her recipes to make later! There's no doubt in my mind that when she welcomes her little boy into the world, he will be very well fed.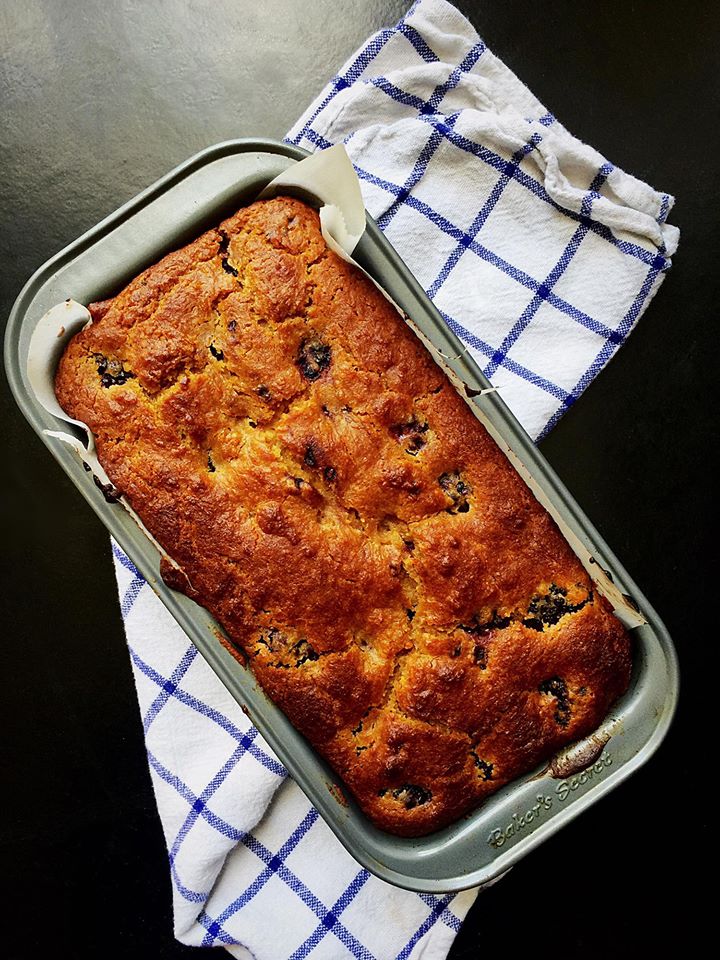 When I was thinking about what to bake for Izzy, I thought about her content. A vegetarian like me, Izzy not only excels at creating meatless meals, but she shares fabulous gluten-free treats as well! I very rarely bake gluten-free desserts, so it was an exciting and fun challenge to develop this recipe.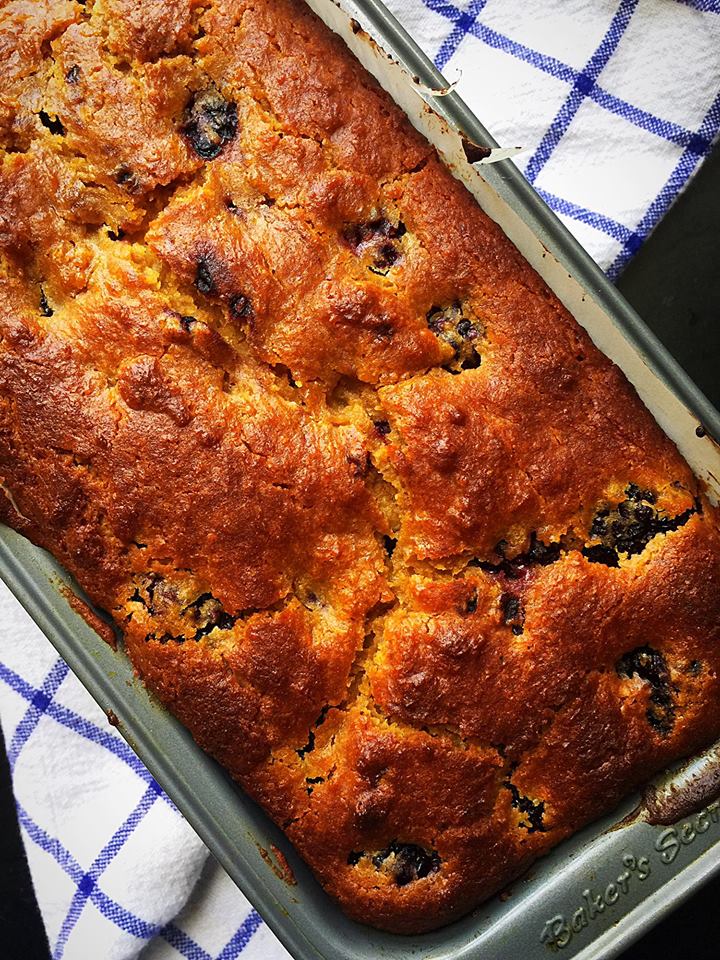 This cake is naturally sweetened with coconut sugar and made with Greek yogurt! It's studded with tons of fresh blue blackberries, which were intended to be an homage to little bundle of joy, but ended up a pretty purple after being baked (oops!).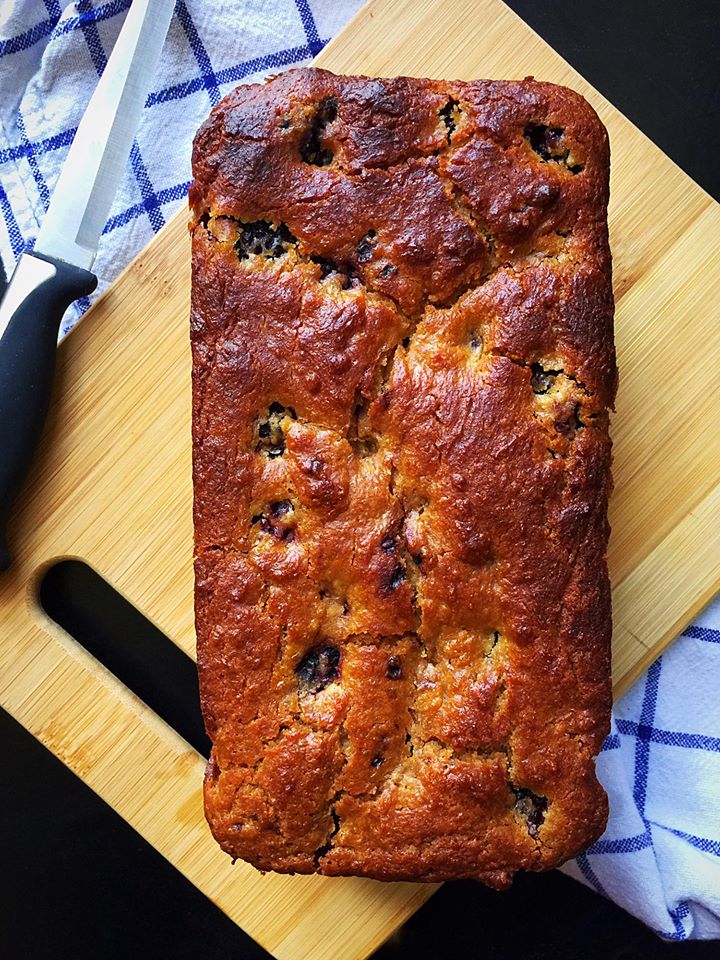 I'm sending all my best wishes to Izzy and I hope she enjoys all the recipes that have been compiled for her virtual baby shower! Much love 🙂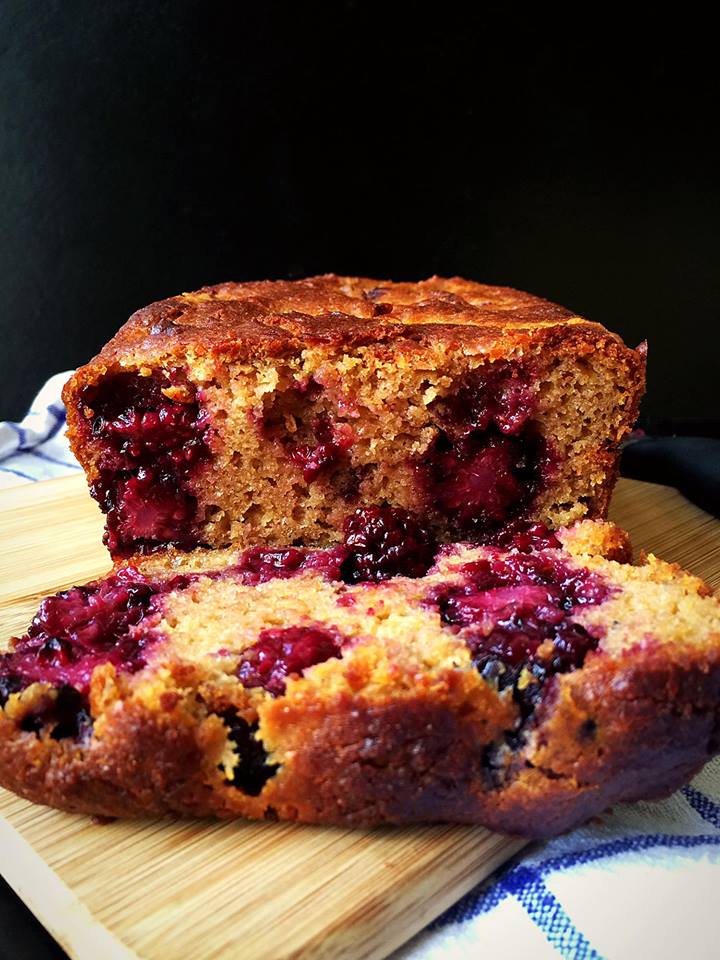 You can find all the other recipes below, along with a link to Izzy's blog! I sincerely hope you'll check 'em all out. Enjoy! xx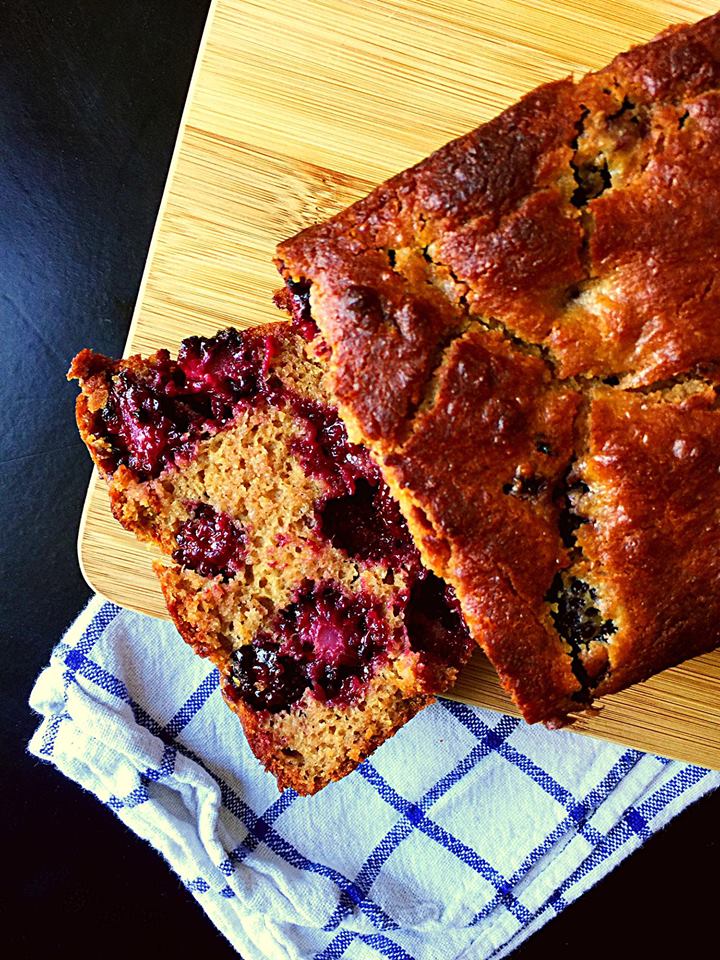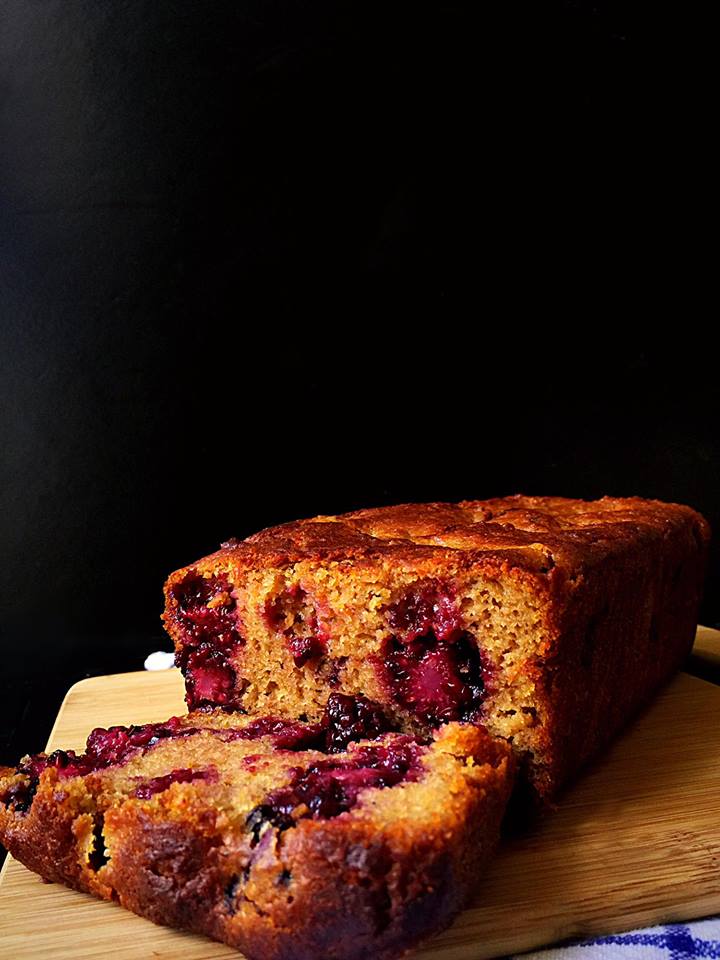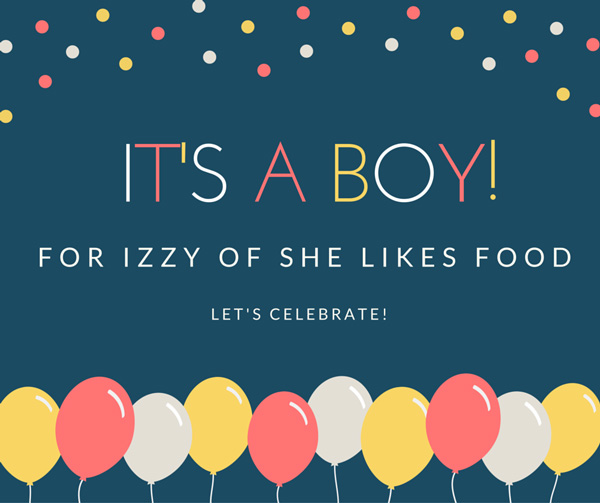 Hoecakes with Blueberry Lemon Compote from Making Thyme for Health
Mini Phyllo Strawberry Brie Bites from Flavor the Moments
Veggie and Pesto Flatbread Pizza from Cook Nourish Bliss
GF Blackberry Greek Yogurt Cake from Whisk & Shout
Chocolate Hazelnut Butter Brownies from Foodie Loves Fitness
Paleo Tres Leches Cake from The Roasted Root
Rosemary Lemonade Popsicles from Vanilla and Bean
Roasted Cauliflower with Yogurt Sauce (Zahra) from Fox and Briar
Mini Berry Tarts (Paleo, Gluten Free & Vegan) from Bakerita
Healthy Potato Nachos from Nourish the Blog

Gluten-Free Blackberry Greek Yogurt Cake
Prep time:
Cook time:
Total time:
This lightened up loaf cake is naturally sweetened, studded with juicy fresh blackberries, and gluten-free! Made with Greek yogurt, coconut sugar, and egg whites, this blackberry loaf cake is a guilt-free treat.
Ingredients
1½ cups GF all purpose flour
2 teaspoons baking powder
1 teaspoon sea salt
1 cup plain nonfat Greek yogurt
1 cup coconut sugar
½ cup egg whites (= 3 eggs)
2 tsp pure vanilla extract
½ cup coconut oil, melted and cooled
1½ cups fresh blackberries
1 tsp powdered sugar
Instructions
Preheat oven to 350°F and grease and line a loaf pan with parchment paper
Combine yogurt, coconut sugar, egg whites, and vanilla in a large bowl with a whisk.
Whisk in flour, salt, and baking powder until well combined.
With a rubber spatula, incorporate coconut oil and blackberries until completely mixed in.
Transfer batter to your prepared loaf pan and bake in preheated oven for 45-50 minutes.
Remove from oven and let cool before inverting and serving.