Midterms are over, and fall break is in two days!!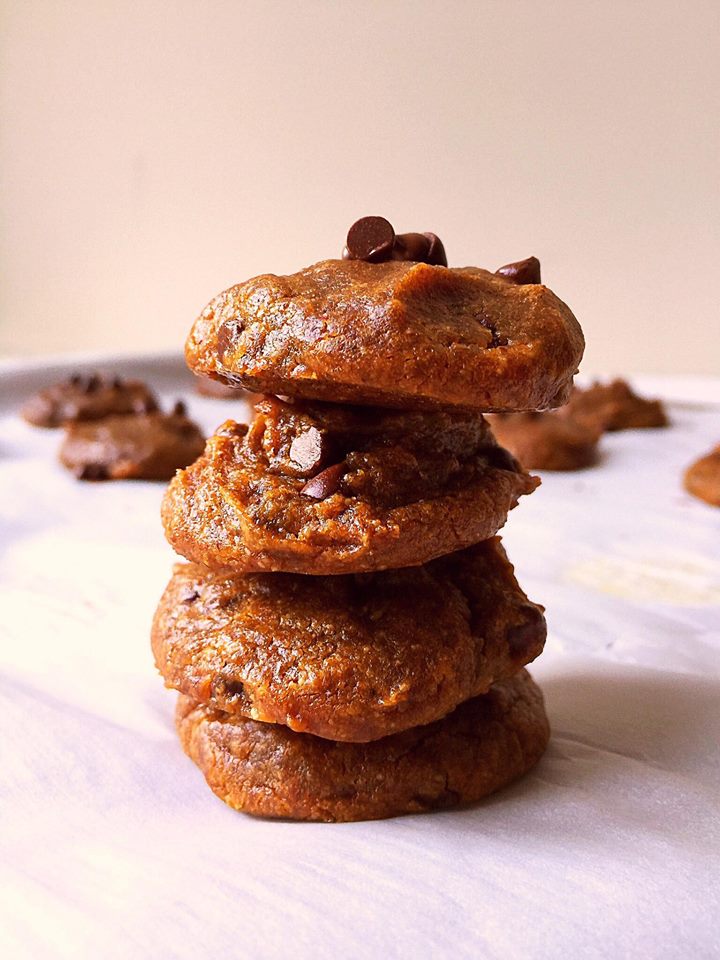 I can't believe how quickly time is passing, and how different this year feels than the last.
Last year, I was counting down the days till fall break almost three weeks in advance- I just couldn't wait to get home! Now, I'm just as happy to get some time off, but I've been on campus for almost two months (moved in early this year), and fall break snuck up on me!
I literally thought it was the weekend after this one.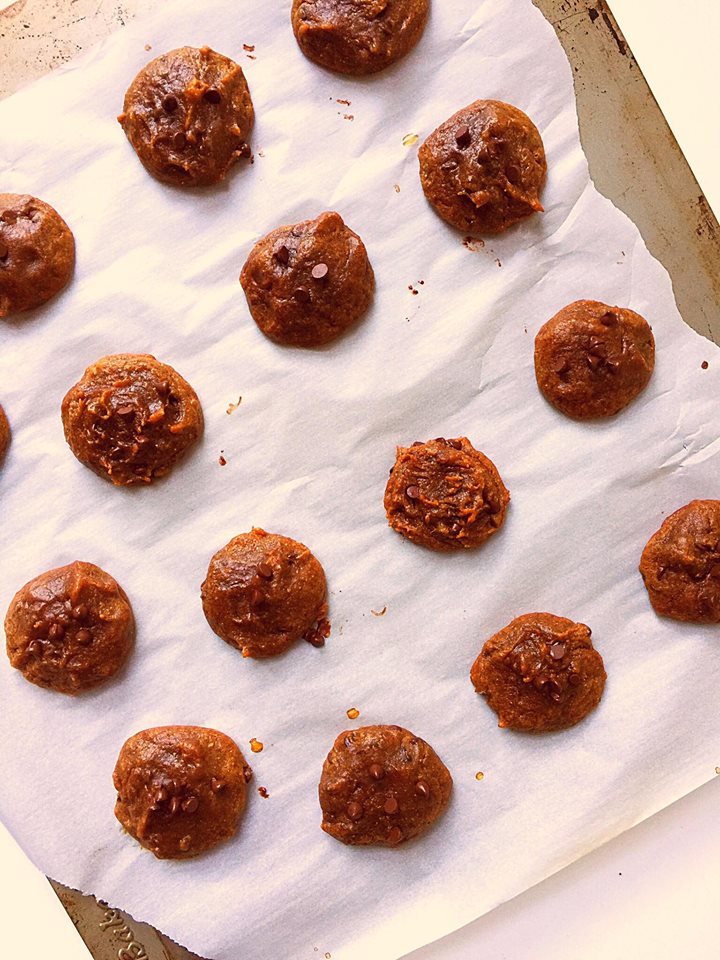 I'm not entirely sure if I'm just getting more comfortable living away from home, or if I'm just so ridiculously swamped with work and activities that I have no concept of time any more.
Let's pretend it's that first option about me being responsible, okay?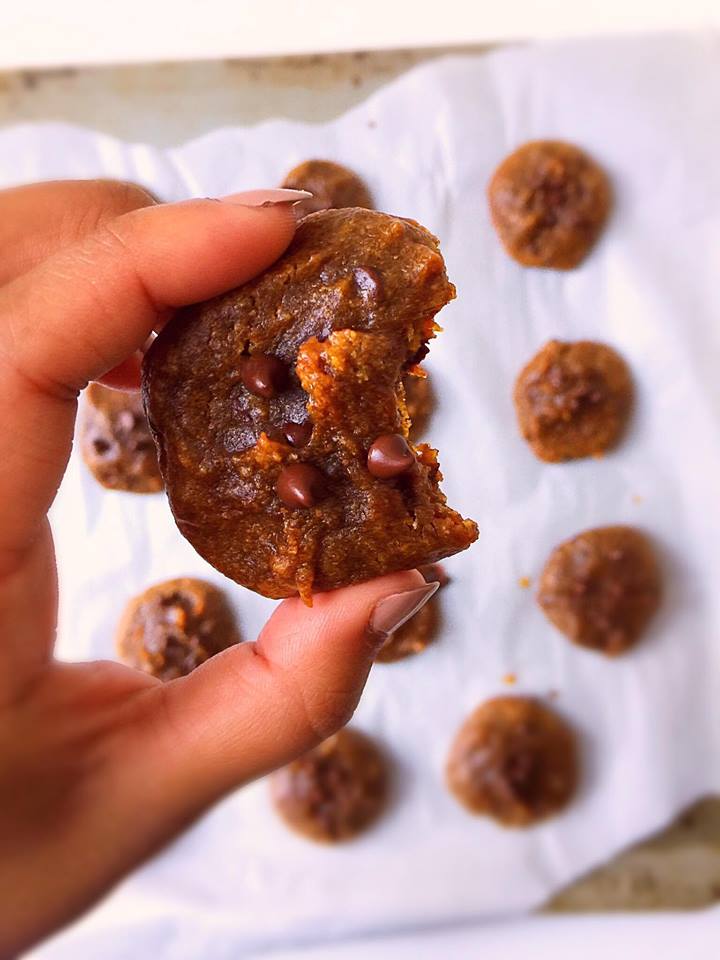 Also, let's talk about these cookies!
First, they've got pumpkin in 'em. So they're already getting brownie points (cookie points?) for being #trendy.
But also, they're flourless AND vegan, and are basically the cookie version of the muffins I made last year.
If you were around this time last year, you know that those pumpkin chip muffins were my everything. They are still my everything. (No seriously, check out that recipe and also read freshman-me's thoughts on fall break because they're very peppy and full of energy I no longer possess)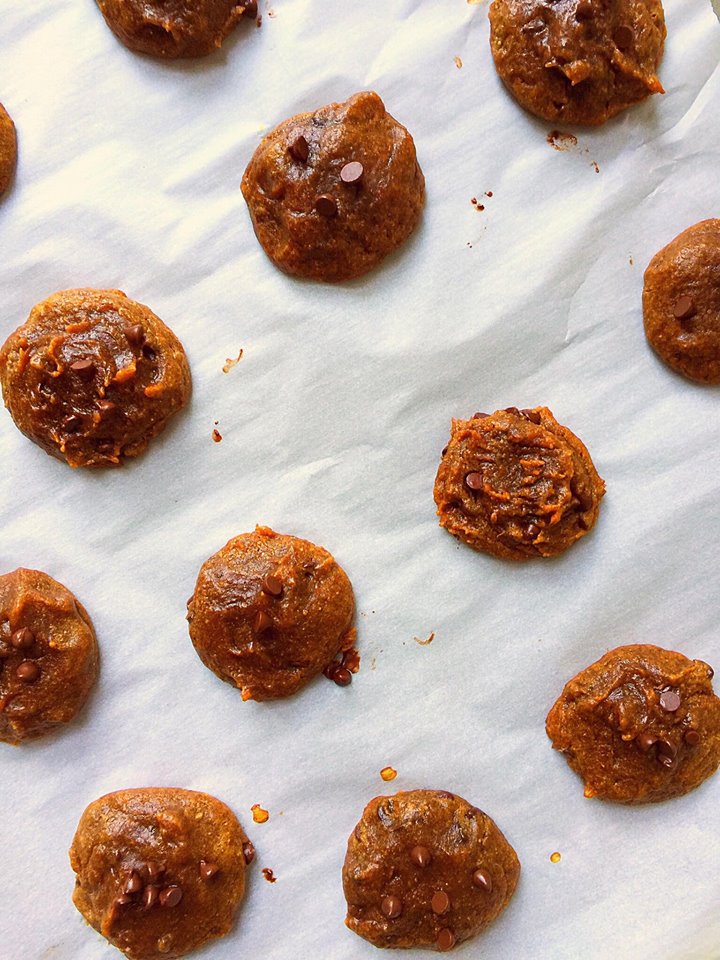 The base of these cookies is made up of almond butter, coconut sugar, and pumpkin purée. They only require six ingredients (including salt!!) and are so so delicious. You've gotta make 'em.
See ya on the other side of break!
Flourless Vegan Pumpkin Almond Butter Cookies
Prep time:
Cook time:
Total time:
Ingredients
1 cup creamy unsalted almond butter
¾ cup coconut sugar
½ cup pumpkin purée
½ tsp baking powder
¼ tsp salt
1 cup mini vegan chocolate chips
Instructions
Preheat the oven to 350ºF and line a large cookie sheet with parchment paper.
With a whisk, combine almond butter, pumpkin purée, coconut sugar, baking powder, and salt.
Fold in chocolate chips with a rubber spatula. The dough will be very sticky.
Using wet hands, roll balls of dough of about 1 tbsp each.
Place on prepared baking sheet and chill in fridge for about 30 minutes.
Flatten the balls slightly with you fingers and bake in preheated oven for 10-12 minutes.
Let cool for at least 15-20 minutes (these need to set!) before serving.