There is nothing quite like the feeling when you receive an Amazon package.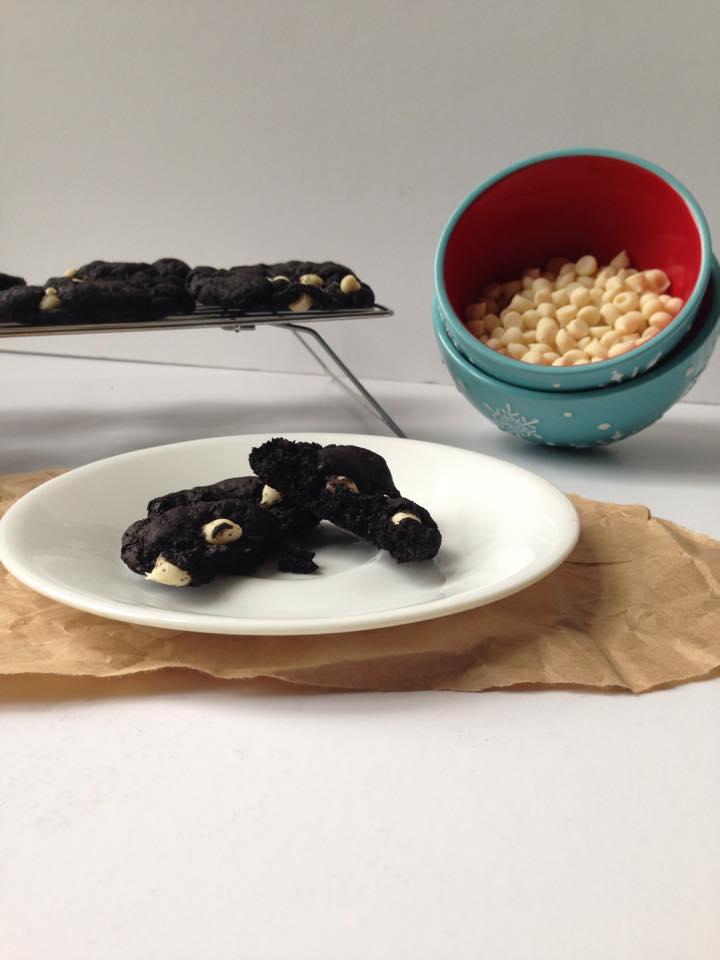 Call me materialistic, but something about receiving a brown cardboard box with your name on it feels like a second Christmas.
Especially when that box is full of vegan white chocolate chips!
Spoiler alert: this post isn't sponsored. (I'm not cool enough to be sponsored… yet)
I'm about to rave about these white chocolate chips, because I haven't tasted white chocolate in over a year and these babies lived up to the expectations.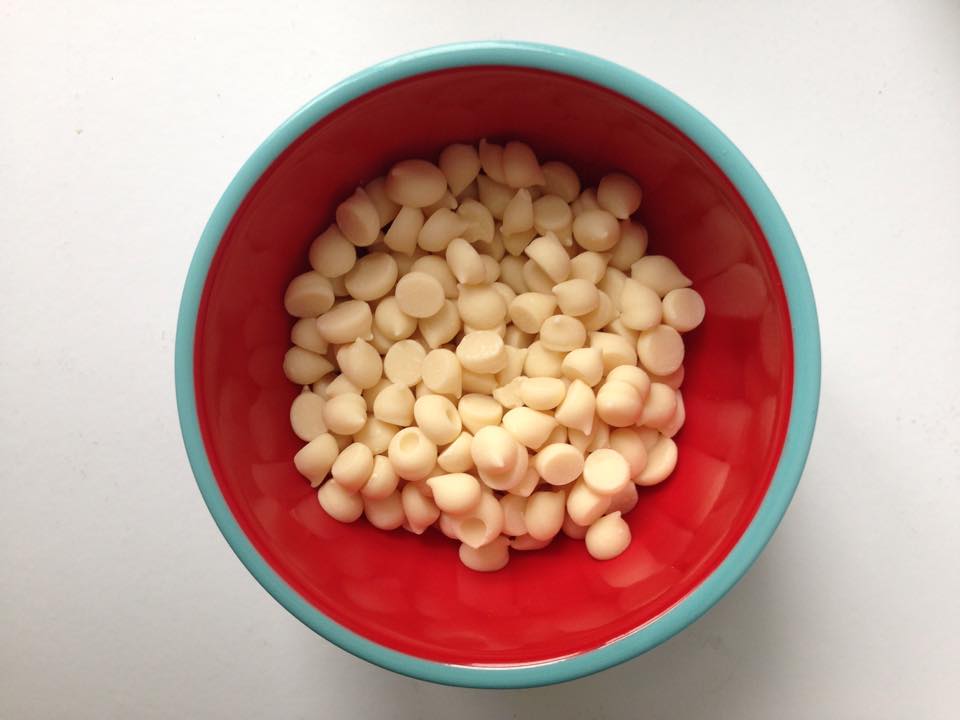 The chips were sweet, mild, creamy, and retained their shape, flavor, and color even after baking. Basically, if you're vegan and you don't fancy making your own white chocolate chips, I definitely recommend these.
The sugary white chocolate chips break up the super intense chocolate flavor of the cookies. Seriously, these aren't for wimps. I say this fondly, and also as someone who is prepared to leave Healthy January in the past and bring you sugary, trashed-up, decadent, and rich recipes for all of February. (You can say thanks later!)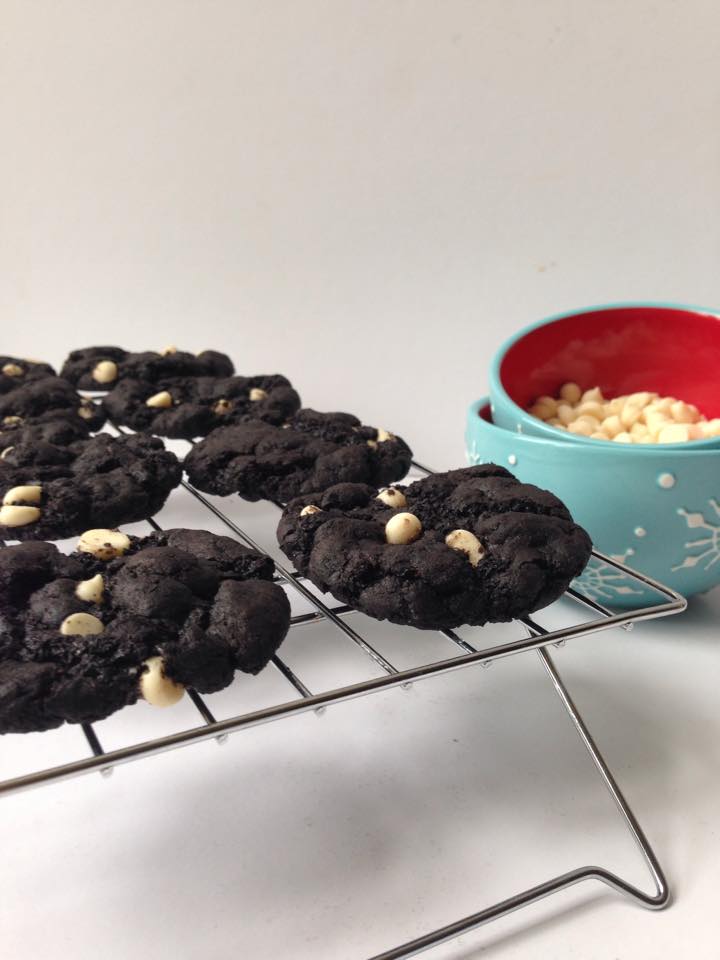 I used Hershey's Special Dark cocoa powder, because I wanted these cookies to be black as coal, so the white chocolate chips would stand out. (I swear this isn't a post full of product placement, although if Hershey wants to sponsor me I am ready and waiting!)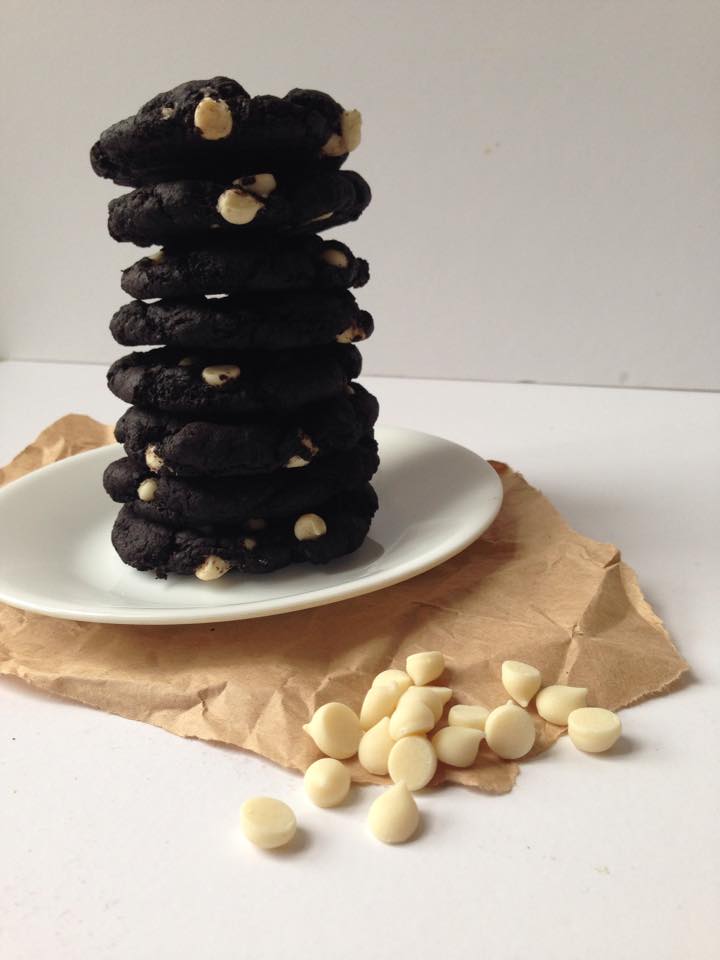 The cookie base I used is different than my usual oatmeal cookie base. I tried out this cookie base in a gingerbread cookie recipe that didn't work as well as I would have hoped. But luckily, these cookies passed the mark the first time I made them, and I can tell I'm going to be baking many batches of them.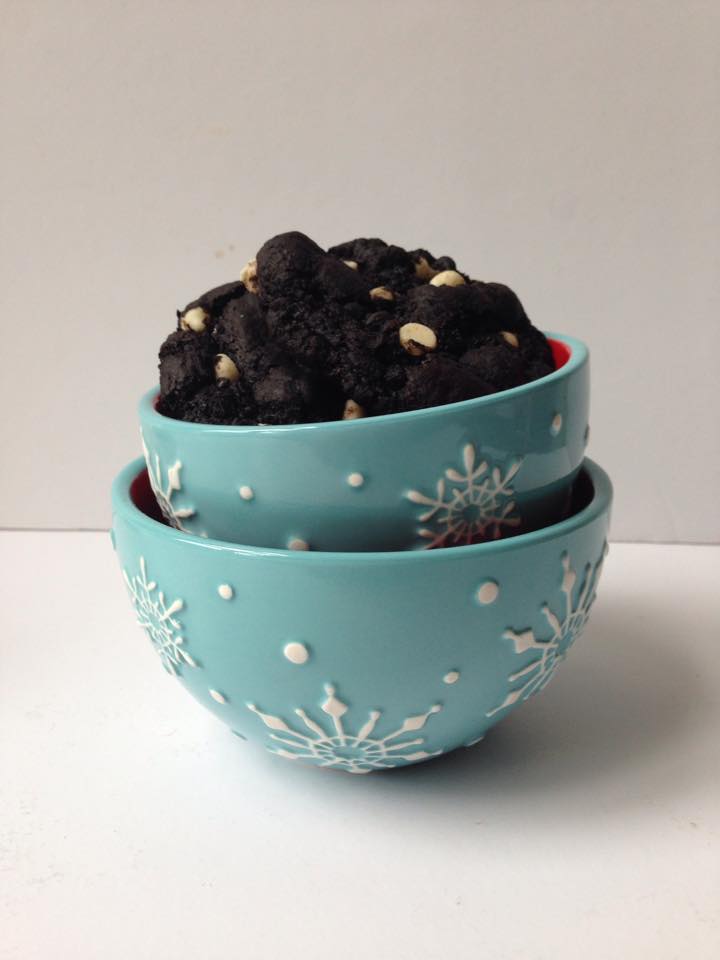 Give these a try! They're not totally unhealthy (ok maybe they're pretty unhealthy), because I'm slowly easing you out of the nutritious month I've had on this blog and into winter comfort food heaven. Get pumped, folks.

Extra Dark Chocolate Brownie Cookies with (Vegan!) White Chocolate Chips
Prep time:
Cook time:
Total time:
Ingredients
1 cup flour
1 cup special dark cocoa powder
½ tsp baking soda
1 tsp baking powder
½ tsp salt
¼ cup canola oil
¾ cup sugar
¼ cup maple syrup
¼ cup almond milk
½ cup vegan white chocolate chips
Instructions
Preheat your oven to 350 F.
Combine all ingredients in a large mixing bowl.
Roll dough into small balls and arrange 1-2 inches apart on a parchment paper-lined baking sheet.
Bake for 10-12 minutes.
Cool on a wire rack before serving.
*adapted from
these