So I was pretty MIA the last week, sorry about that.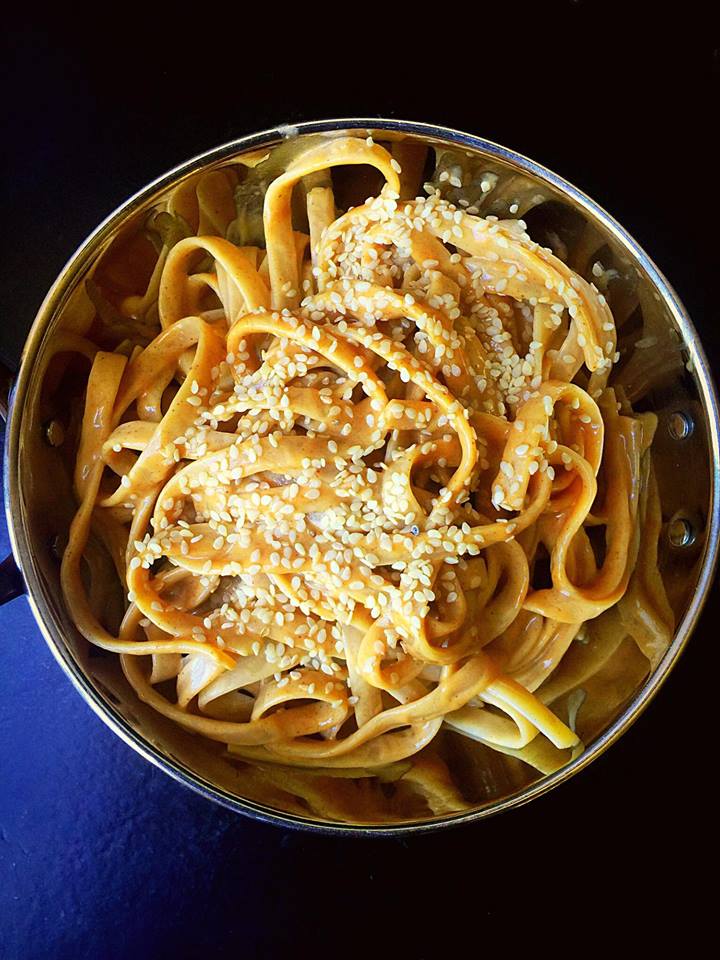 I was in Mexico, enjoying the beach and fascinating ruins. I kinda soaked up a little too much sun, though, as I had a weirdly awful recurring case of heat exhaustion.
Now I'm no fitness pro, but I can definitely say that being in the sun has never caused me to be as out of breath or lightheaded as it did this past week!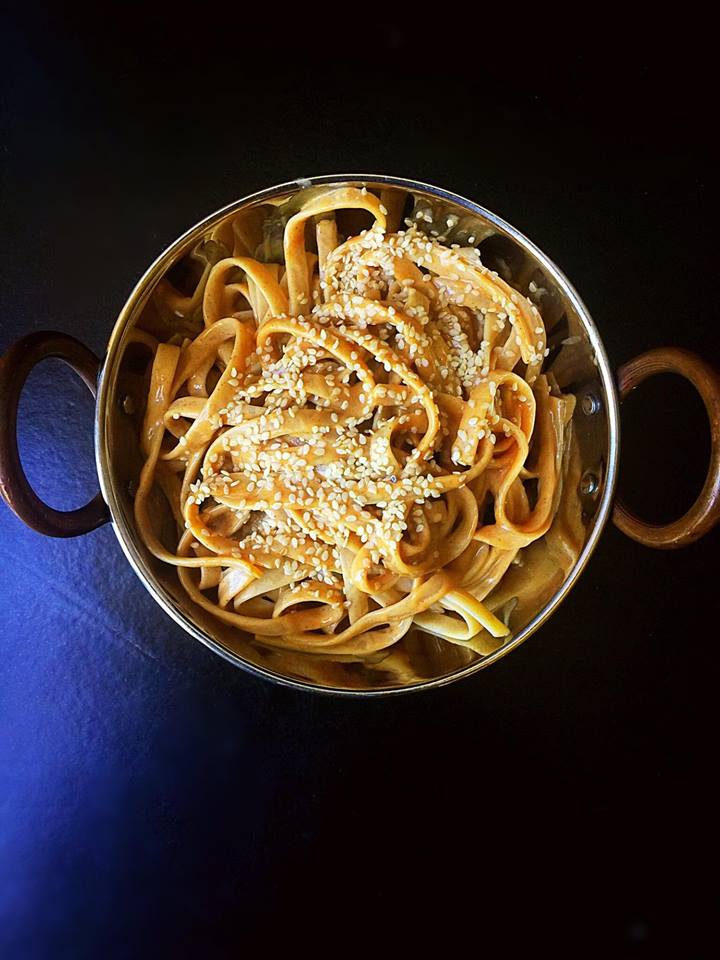 When it's crazy hot outside, I'm all about keeping cool in the A/C. And the best wy to do that is with easy refreshing meals that help you beat the heat.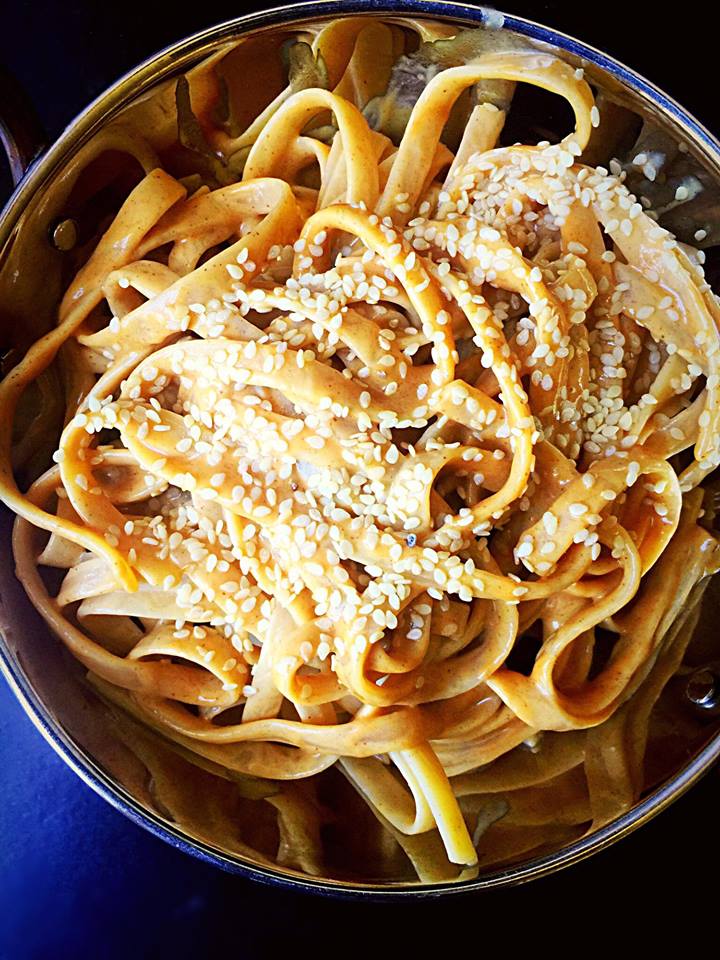 This easy 10-minute recipe for peanut sesame noodles is vegan and so delicious- perfect for lunch or dinner, this meal is a perfect way to avoid the heat! Enjoy xx
15-Minute Vegan Peanut Sesame Noodles!
Recipe type:
Lunch, Side, Snack, Dinner
Prep time:
Cook time:
Total time:
These light and tangy sesame peanut noodles are a delicious and easy to make vegan dish! Savory soy sauce, peanut butter, coconut sugar, and other flavors come together deliciously in this meal.
Ingredients
8 oz fettuccine or other noodles
¼ cup peanut butter (any kind)
3 tbsp soy sauce
¼ cup warm water
1 tsp toasted sesame oil
2 tsp coconut sugar (or brown sugar)
1 tsp salt (if the peanut butter is unsalted)
1 tbsp toasted sesame seeds
Instructions
Set a large, heavily salted pot of water to boil. Add pasta and cook according to package instructions. Drain pasta and rinse with cold water.
In a separate bowl, combine peanut butter, soy sauce, toasted sesame oil, coconut sugar, warm water, and salt and whisk until smooth.
Toss noodles with the peanut sauce in a large bowl.
Top with toasted sesame seeds before serving.