Ok, I'm not going to lie.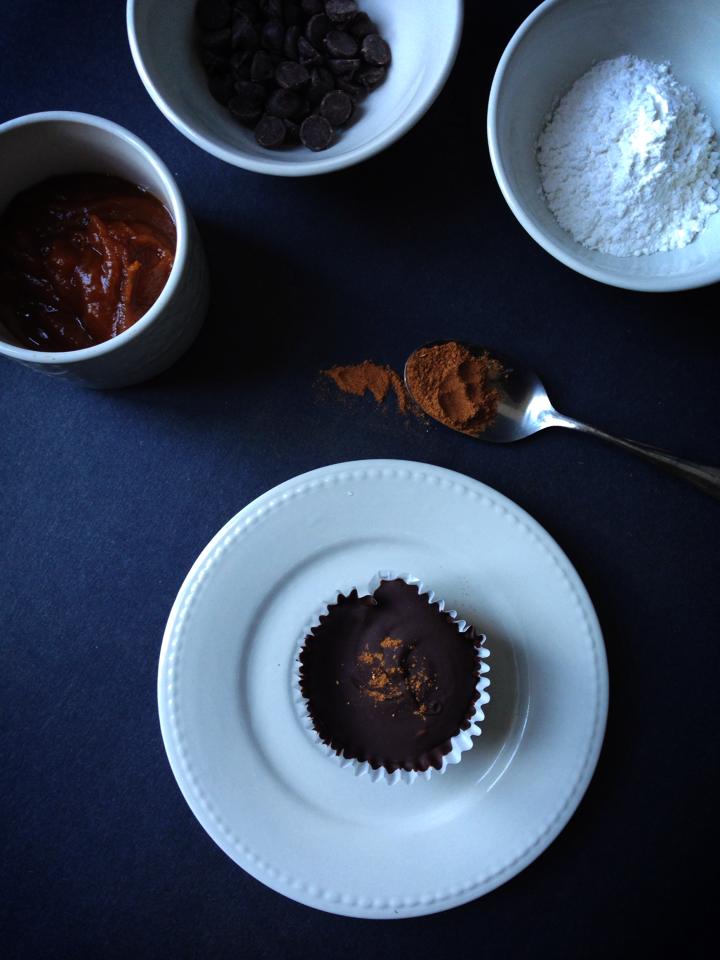 I made this to 'test' like four times. At least that's what I told myself when the cups failed to survive long enough to be photographed.
I just have to get my pumpkin fix in a snap sometimes, okay? And I'm not a Pumpkin Spice Latte person.
(Gasp.)
The idea for this single-serving dessert came to me in the middle of math class, when all I could think about were these peanut butter cups. And then I got desperate and started visualizing enorrrrmoussss peanut butter cups.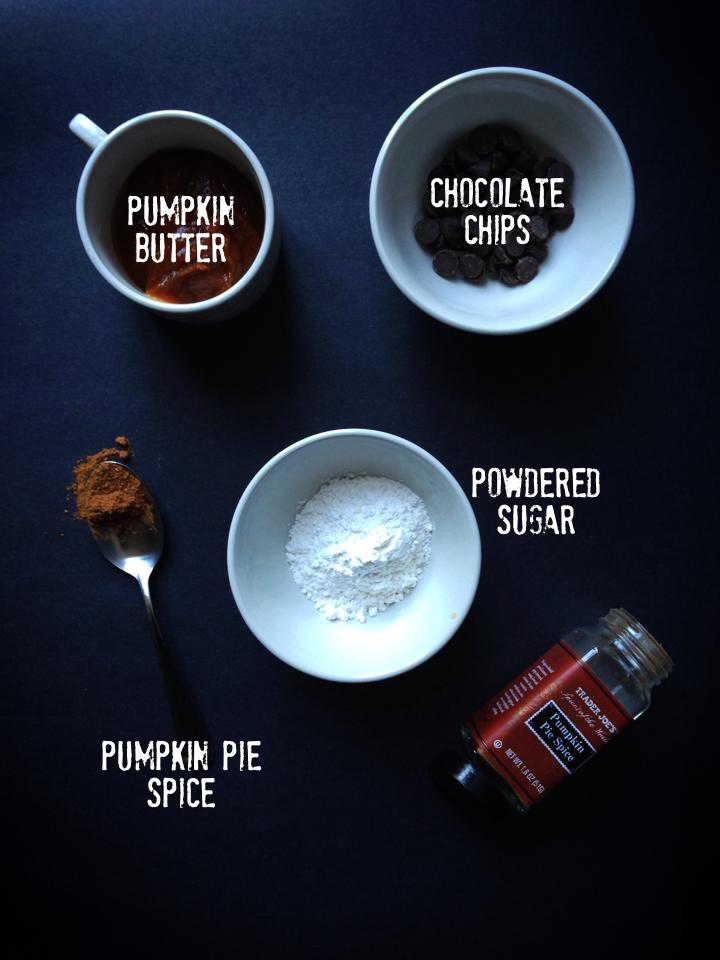 Yeah, clearly my mind isn't always on linear algebra.
Anyways, I stepped outside after school, ready to get in my car and go straight home to my kitchen, when I felt the breeze and realized it's fall.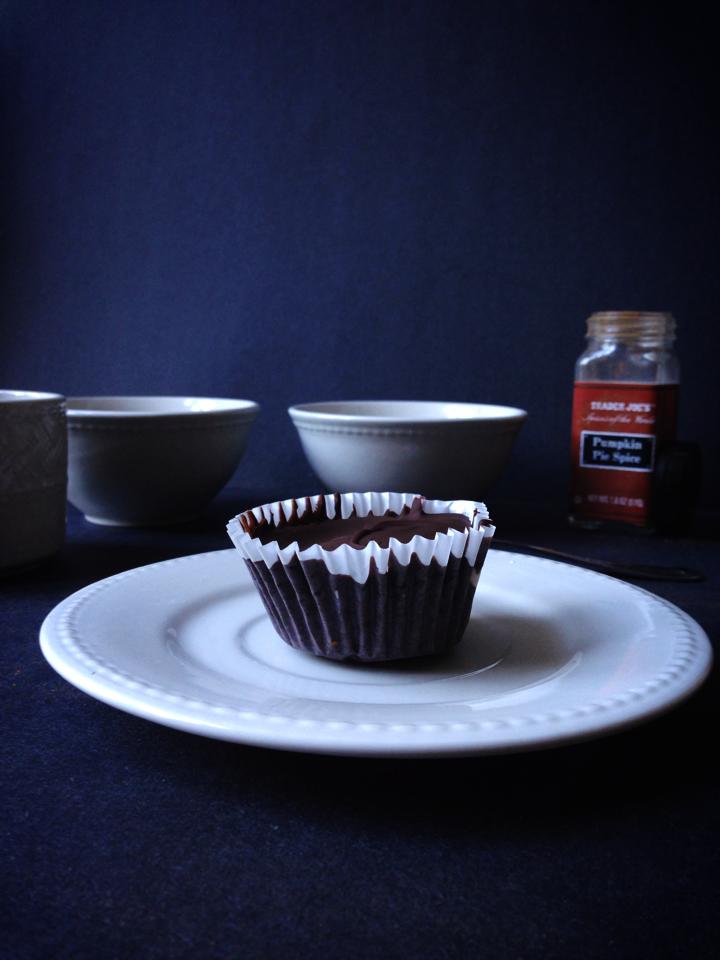 Aka, everything is pumpkin and nothing hurts.
Let me tell you: this pumpkin and chocolate combo is to die for. This cup is packed with creamy, sweet, and spicy pumpkin filling. It takes a max of 10 minutes to make, and is the perfect fall dessert when you're on-the-go or just need a quick sweet fix and don't want to go to the pains of baking an elaborate autumn dessert.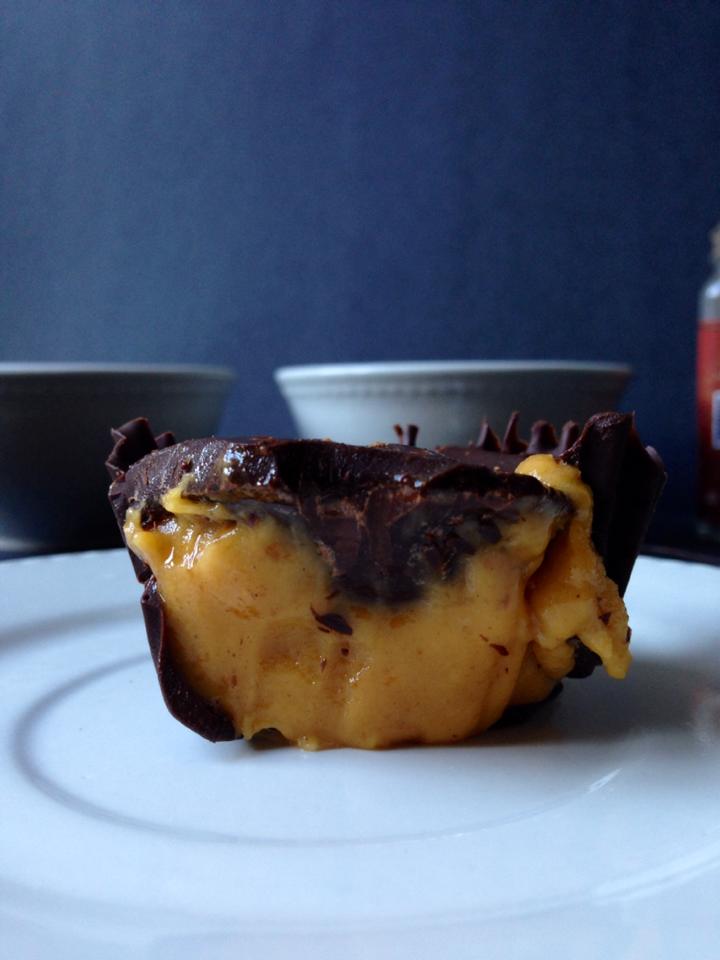 Go make one right now!
(I'm going to.)

XL Solo Pumpkin Butter Cup
A quick, delicious, and beyond easy fall dessert- for one! Perfect to satisfy all your pumpkin and chocolate cravings.
Ingredients
scant ¼ cup chocolate chips
scant ¼ cup powdered sugar
1 heaping tbsp pumpkin butter*
¼ tsp pumpkin pie spice (optional)
Instructions
Melt chocolate chips in a microwave-safe bowl in your microwave oven at 30-second intervals.
Coat the bottom and sides of one large cupcake liner with melted chocolate using the back of a spoon.
Place in muffin tin and stick in the freezer.
Meanwhile, combine pumpkin butter and powdered sugar.
After the cup has been in the freezer for 2 minutes, remove and spoon pumpkin filling into solidified chocolate shell.
Using the remaining chocolate, spoon onto the pumpkin filling and swirl to cover.
Return to freezer for another 5 minutes or until chocolate is all set.
Remove and serve topped with pumpkin pie spice.
*If you're vegan, make sure you use vegan chocolate chips and either homemade pumpkin butter or pumpkin butter without honey!