Guys, it's my first giveaway!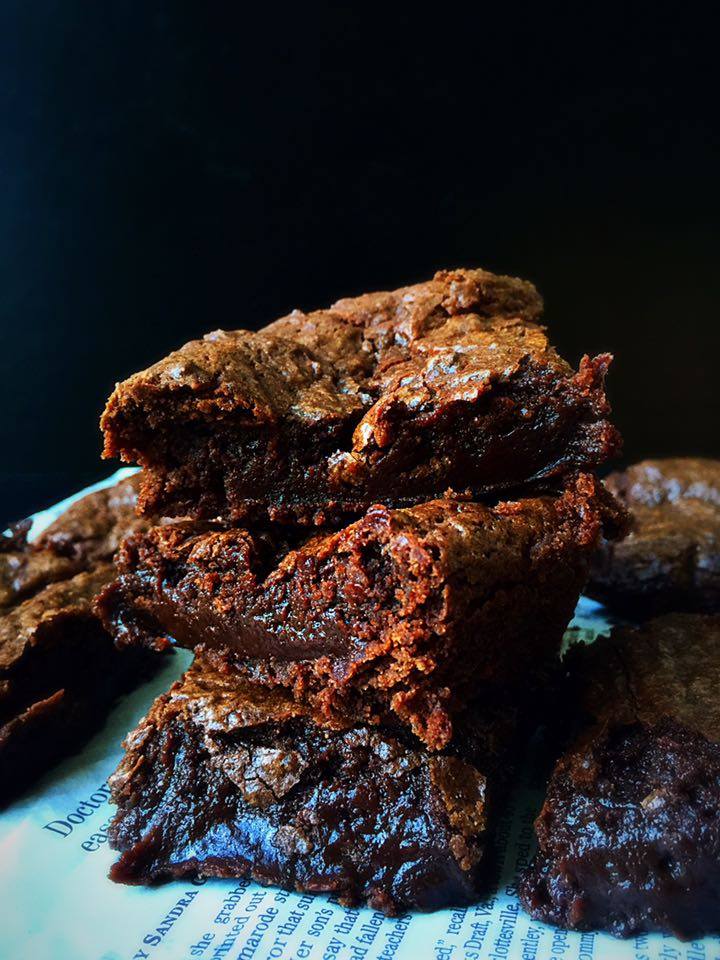 I'm so happy to share that I'm giving away a copy of a fabulous vegan cookbook, "Eat Like You Give A Damn"! As you know, I don't own many cookbooks. Usually the recipes are too complex (especially when it comes to vegan baking!) and I would just prefer to whip up something myself. But I'm happy to say I've found my soul siblings in Michelle Schwegmann & Josh Hooten, the authors of this cookbook! They say that these recipes are recipes that they make all the time, and I believe them, because the easy and delicious meals are dishes I envision myself making often.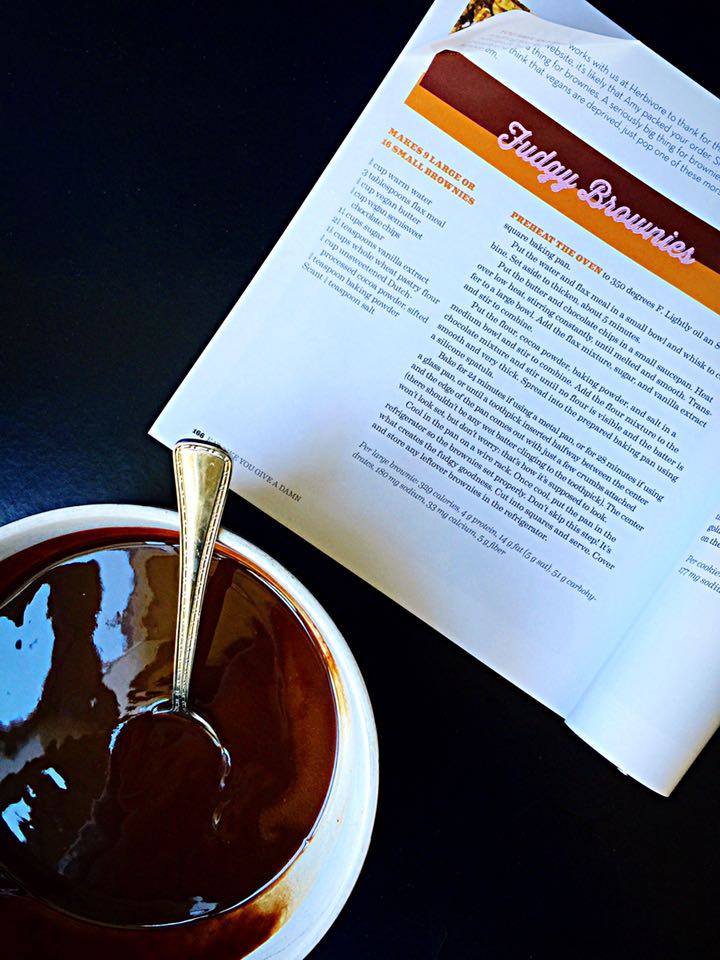 You know I love me some brownies. Like, my last recipe was an enormous brownie.
And everyone knows fudgy brownies are the better brownies- so when I saw how simple this vegan fudgy brownie recipe was, I knew that it was the first thing I'd make! (Two vegan brownie posts in a row? You're so welcome.)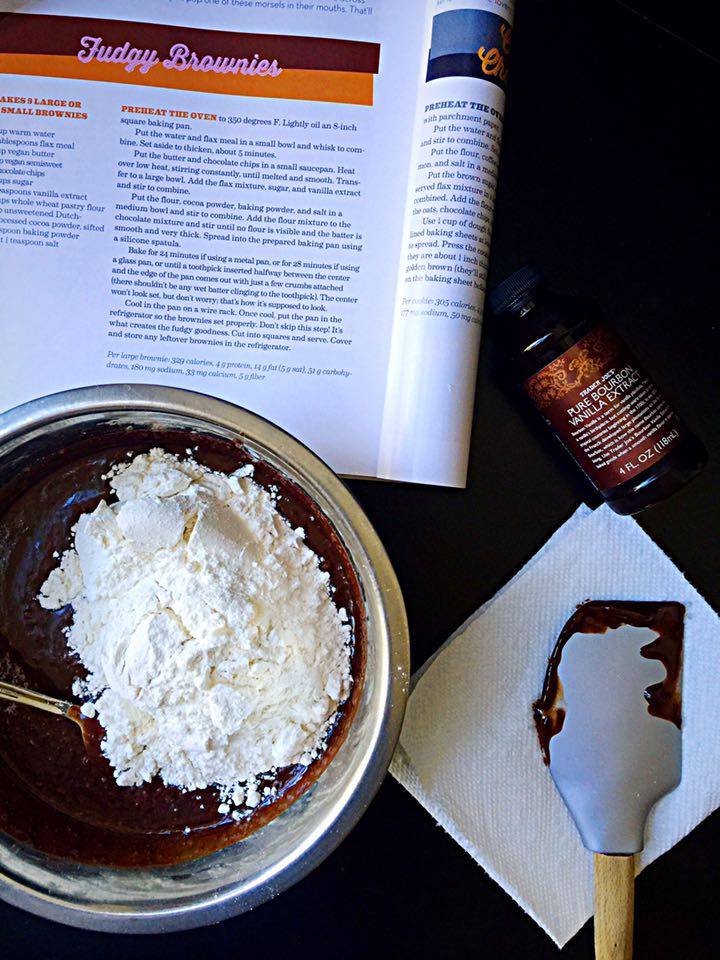 I definitely didn't stop at these fudgy brownies, though. The cookbook has an extensive variety of apps, mains, desserts, and "basics"- think pesto, dressings, tofu recipes, etc. I've already tried a delicious salad recipe that I am totally going to share with you, and I can't wait to experiment more- this book's a keeper!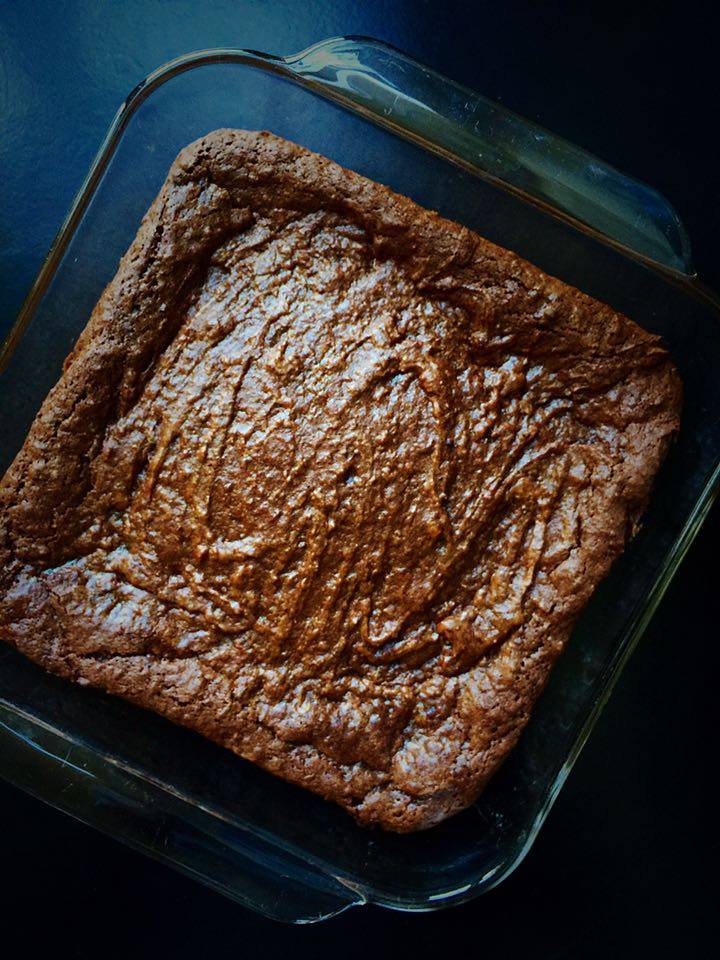 These fudgy brownies incorporate vegan butter and melted vegan chocolate to create that rich, chocolatey flavor. After baking, they cool on the counter and then in the fridge to achieve the perfect fudgy texture- so good.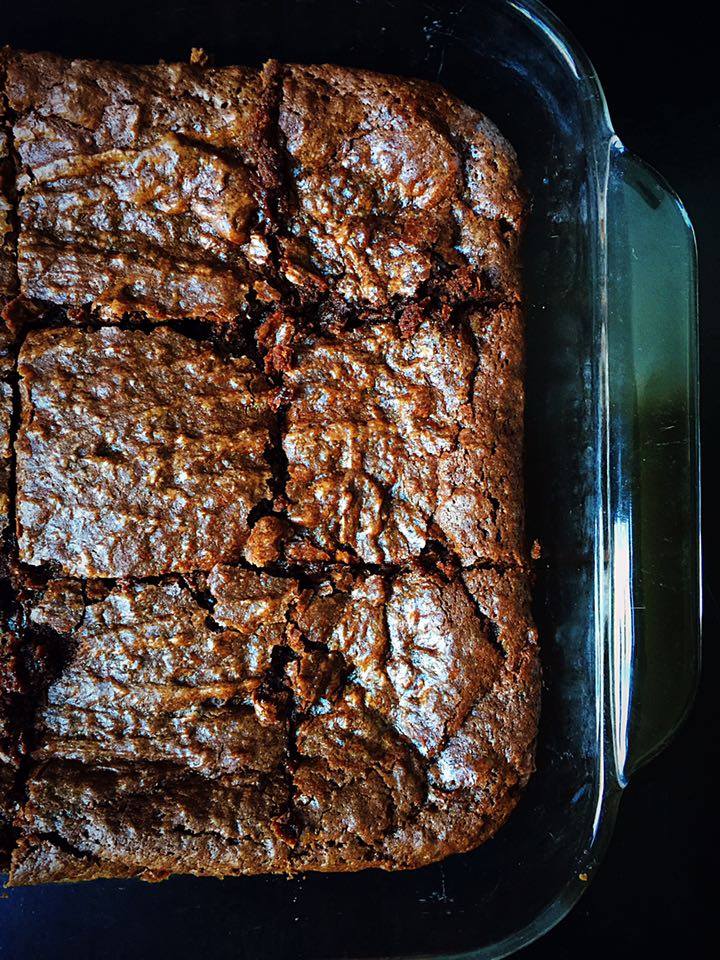 These easy fudgy brownies are a perfect addition to your holiday baking list! You can dress them up with frosting, stir in crushed candy canes or mints to the batter, or add a couple drops of a peppermint extract to make these extra holiday-edition!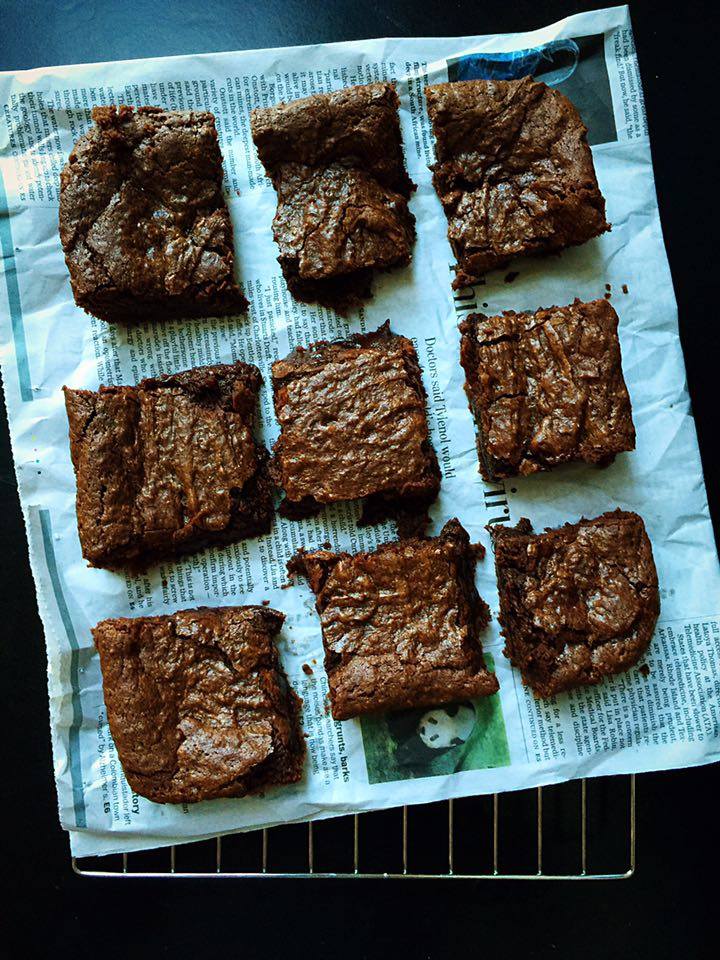 So how do you get your hands on a copy of "Eat Like You Give A Damn"? Enter the giveaway below! It's all free and all you have to do to unlock access is give me your email address. I need the address to inform you if you win- don't worry, I won't stalk you 😉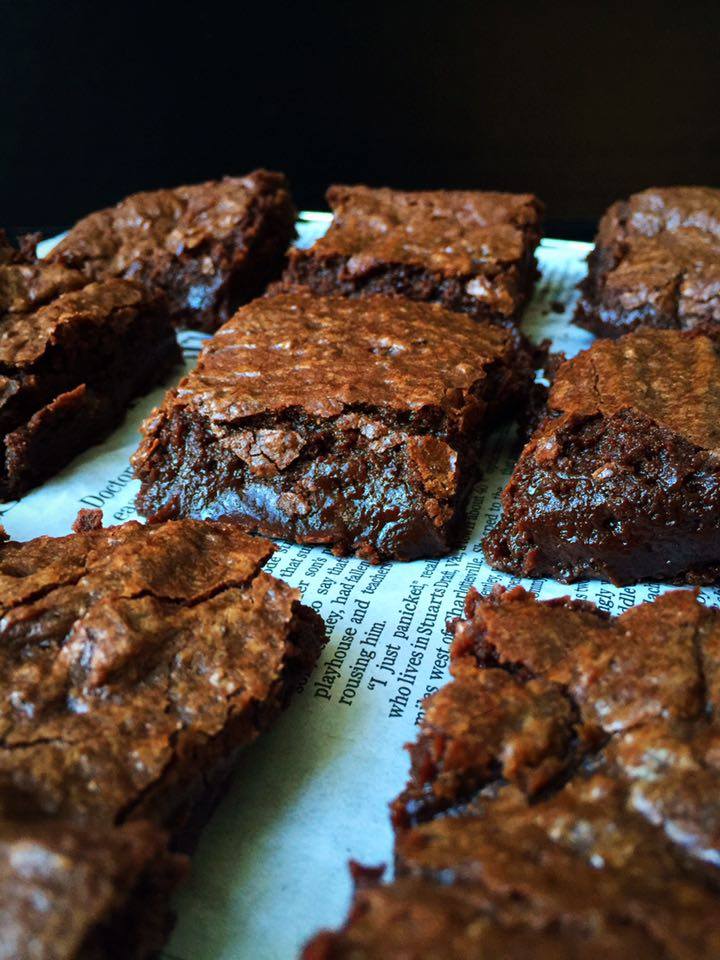 Best of luck with the giveaway and I hope that even if you don't win, you'll try this recipe out (or maybe purchase the book for yourself to try even more of the recipes!). Happy holiday baking 🙂

Vegan Fudgy Brownies + a Giveaway!
Author:
Michelle Schwegmann & Josh Hooten
These fudgy vegan brownies are made with melted chocolate and cocoa powder for double the chocolate flavor!
Ingredients
⅔ cup water
3 tbsp flaxseed meal
½ cup (=1 stick) vegan butter
½ cup vegan chocolate chips
1¼ cups cane sugar
2.5 tsp vanilla extract
1½ cups whole wheat flour
½ cup cocoa powder
¾ tsp baking powder
pinch salt
Instructions
Preheat oven to 350 F and grease an 8x8 pan.
Combine water and flaxseed meal and let sit for 5 minutes.
In a large bowl, melt together vegan butter and chocolate chips in a microwave for a minute.
Stir to mix well and then add to flaxseed mixture.
Mix in in sugar and vanilla.
In a separate bowl, sift together dry ingredients (flour, cocoa powder, baking powder, salt).
Combine wet and dry ingredients and mix until completely combined (should be thick batter).
Spread evenly in prepared pan and bake for 24-27 minutes.
Cool completely and then let sit in the fridge for at least an hour before serving.
a Rafflecopter giveaway
Disclaimer: I was sent "Eat Like You Give A Damn" for free to review; as always,  all expressed opinions on Whisk & Shout as well as affiliate social media pages are my own!