I seriously think that sometimes you need to fail in order to really succeed.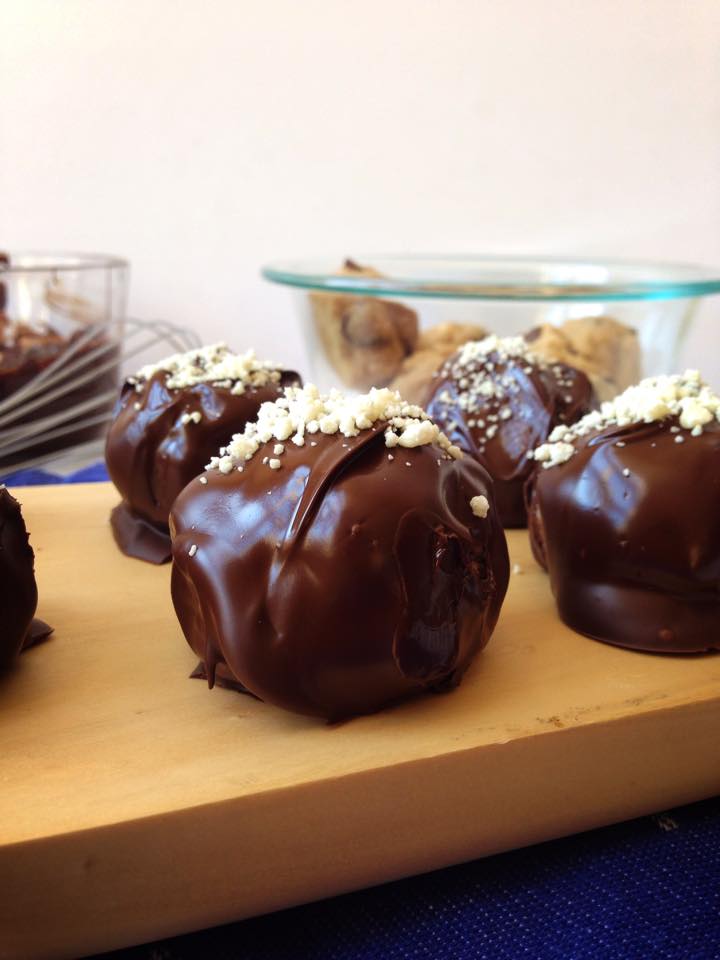 That may sound really deep, but actually that's just what happened to me.
I was hell-bent on making a fluffy eggless angel food cake. I've made one before, but the recipe I had scrawled down just wasn't working this time around.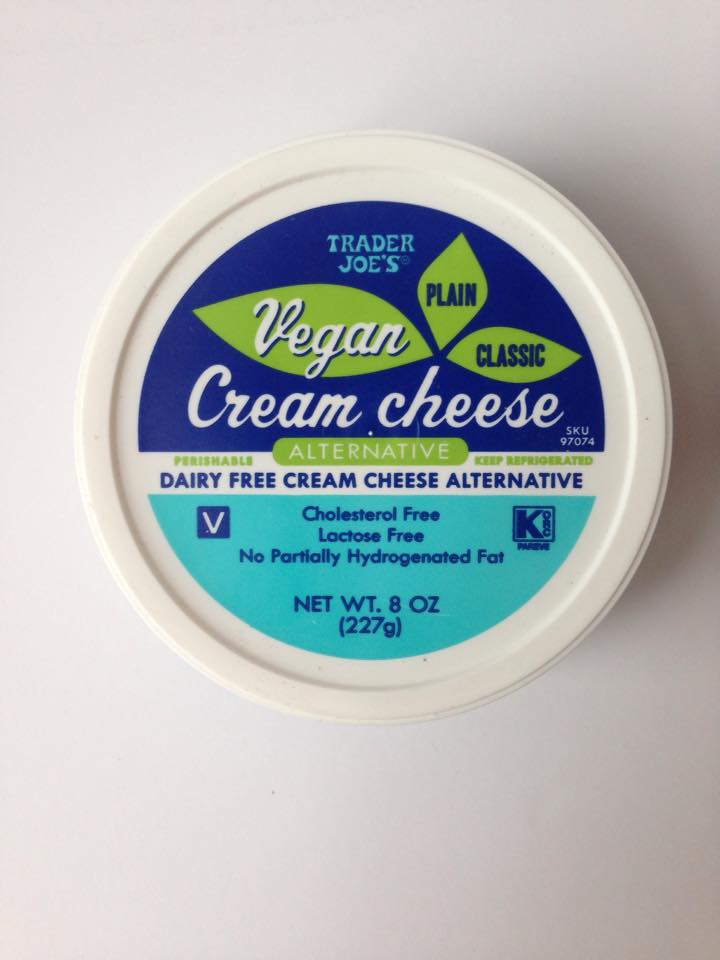 I made like four failure loaf cakes and then gave up.
It was tragic.
I was at my wit's end.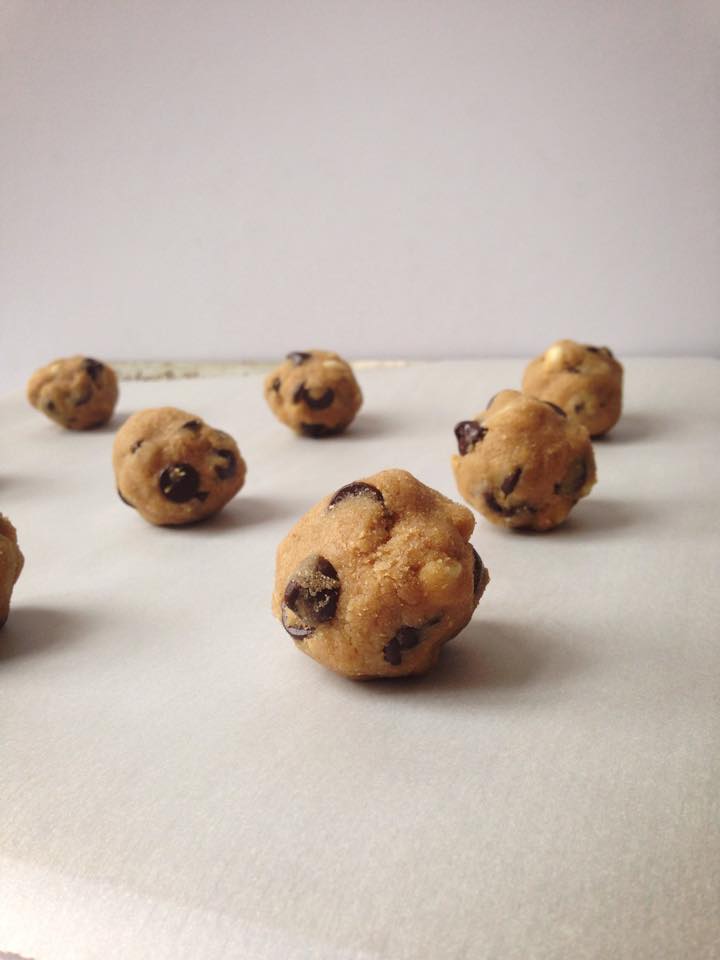 I decided to make cookies and made alllll my friends cross their fingers that they would succeed.
(They kinda totally did).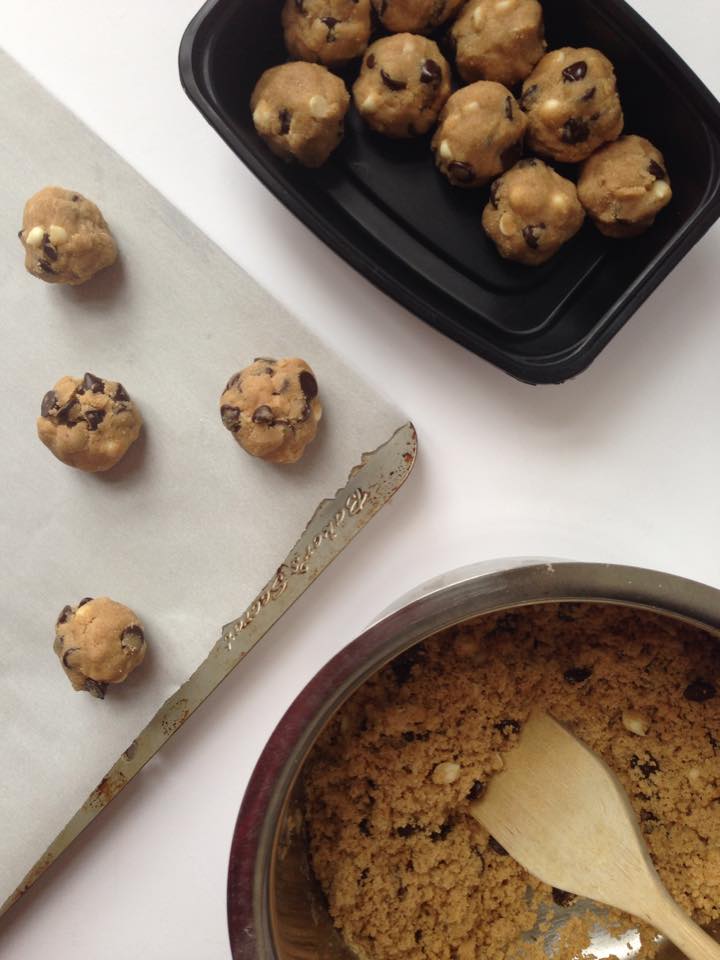 I had set out to make thin, chewy chocolate chip cookies to make into sandwich cookies. My cookies didn't spread (usually a good thing) and I came out with little balls of cookie.
They were not the right shape.
But they were absolutely delicious.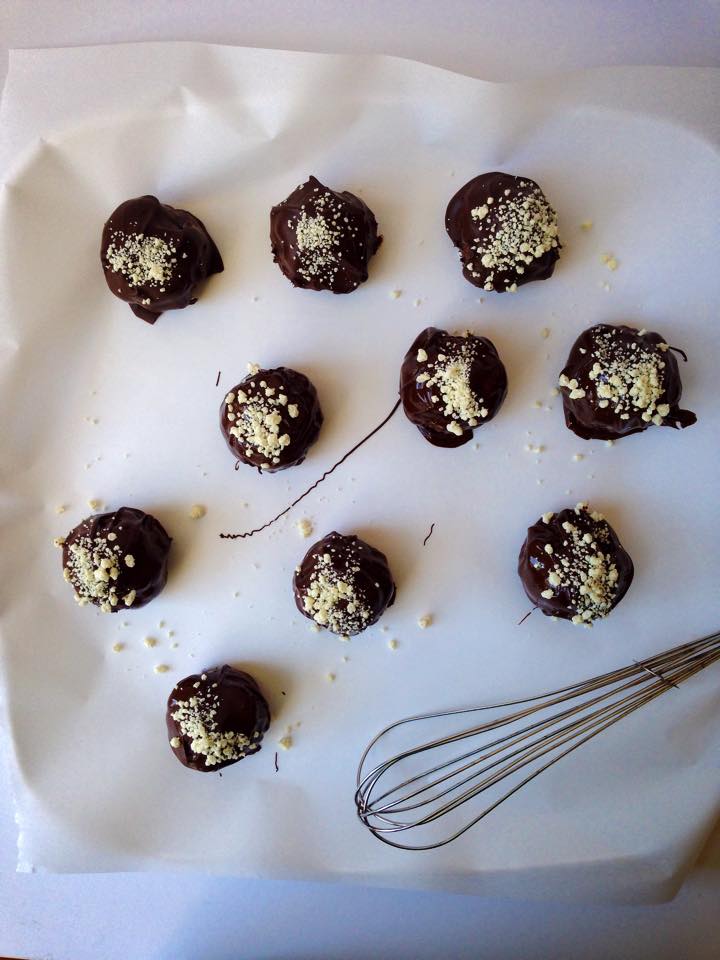 So, you know, I dipped them in chocolate and sprinkled them with more because you can never fail with chocolate. And they're phenomenal. Sweet and chewy cookies coated in velvety chocolate? What's not to love?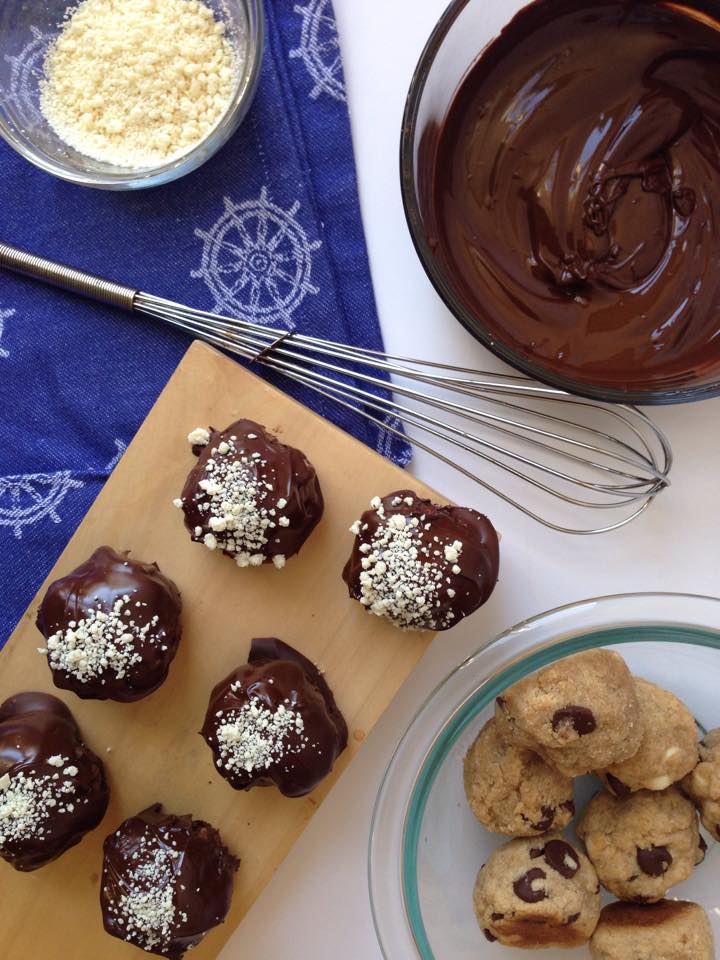 Double Chocolate Chip Cookie Bon Bons
Vegan double chocolate chip cookies dipped in silky dark chocolate and sprinkled with white chocolate!
Ingredients
2¼ cups all purpose flour
½ cup (= 1 stick) vegan butter
¼ cup canola oil
¼ cup vegan cream cheese
2 teaspoons vanilla extract
¾ cup brown sugar
¼ cup cane sugar
2 teaspoons cornstarch
1 teaspoon baking powder
salt to taste
1 cup vegan chocolate chips
½ cup vegan white chocolate chips, divided
7 oz vegan dark chocolate
Instructions
Beat vegan butter and vegan cream cheese with an electric beater until combined.
Add in sugars, oil, and vanilla and beat until fluffy.
Add cornstarch, flour, baking soda, and salt and mix until just combined.
Lastly, add all your chocolate chips and most of your white chocolate chips (reserve ~2 tbsp)
Form the dough into balls, store in a sealed tupperware, and chill for 4 hours in the fridge or overnight.
Preheat your oven to 350 F and like two baking trays with parchment paper.
Line up cookie dough balls on each sheet and bake (one tray at a time) for 9 minutes.
Let cool completely on a wire rack.
Melt your dark chocolate in a microwave safe bowl at 30 second intervals.
Using the reserved white chocolate chips, blitz the chips in a food processor on the 'chop' setting until resembling a powder.
Roll the cookie balls in the chocolate and place on parchment paper- lined baking trays.
Sprinkle with white chocolate and freeze until set.
*adapted from
these