I love trail mix.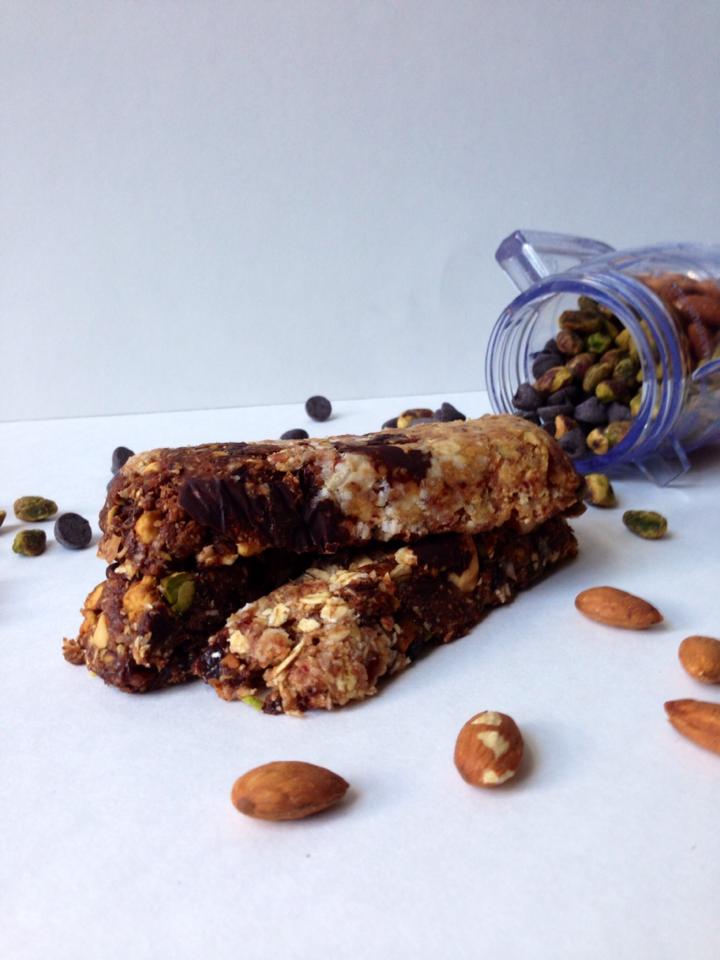 I mean, if it has chocolate in it, that is.
These granola bars happened because I missed the (almost) raw goodness of my breakfast cookies and needed another morning snack that had just as much staying power and was as easy to make.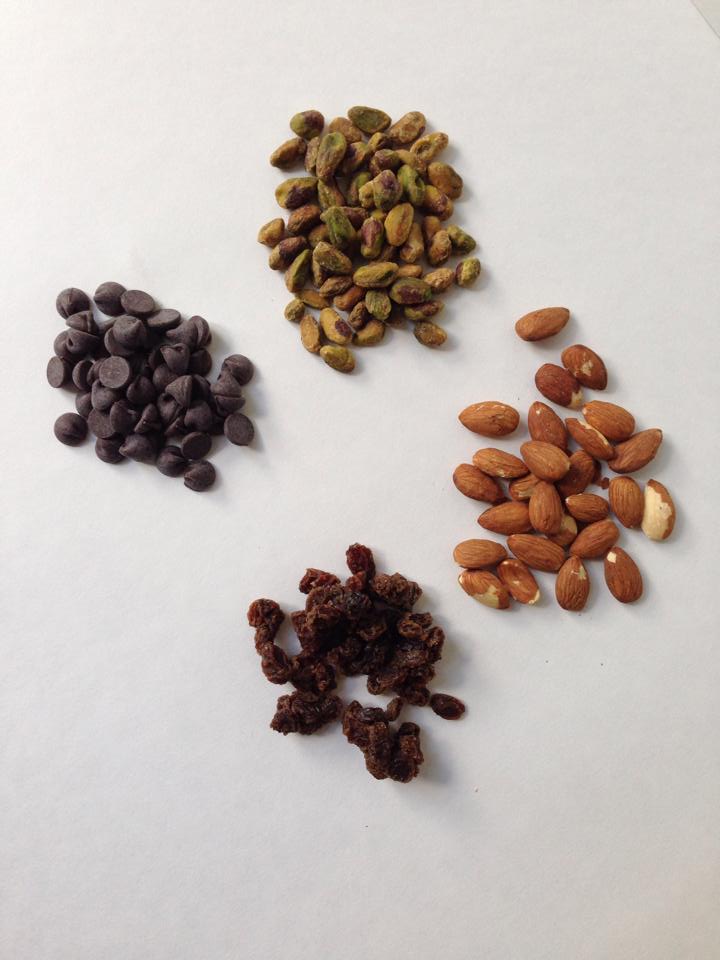 They also happened because I saw that Trader Joe's (my literal heaven on earth) started stocking cashew butter. Something with that nutty goodness needed to happen FAST, let me tell you.
If you don't have cashew butter, any nut butter will work in these bars. I suggest something off the beaten path (read: not peanut), but whatever your favorite is, go for it.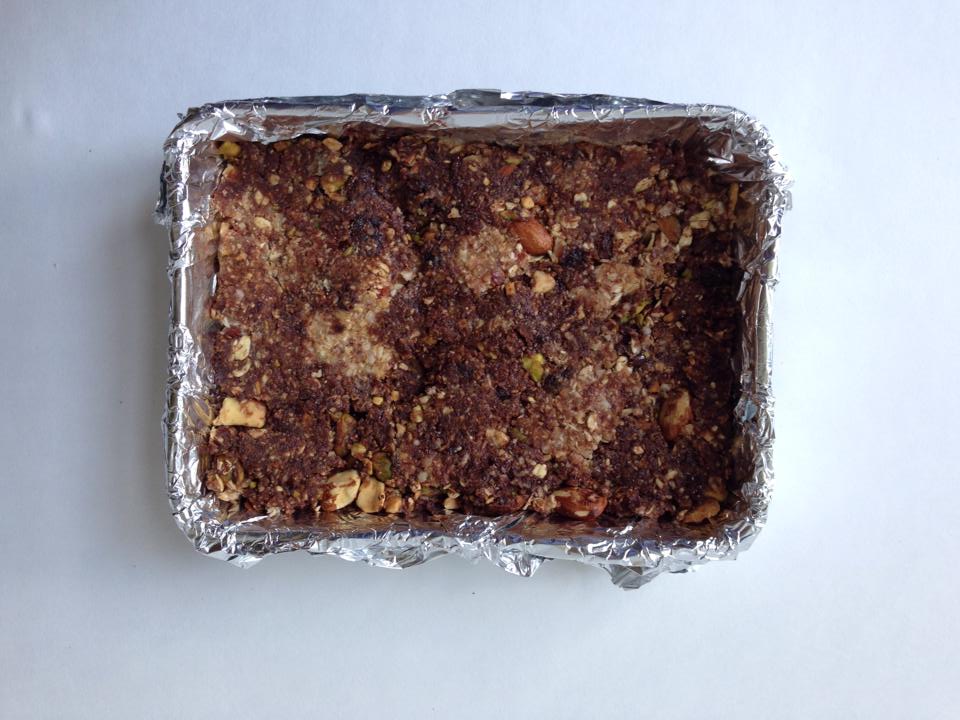 For my other add-ins, I went with roasted salted pistachios (shelled, thank god), coconut, raisins, almonds, and chocolate.
Of course.
These date-sweetened bars take five minutes or less and come together in the bowl of your food processor for minimal mess factor. Talk about quick and easy, huh?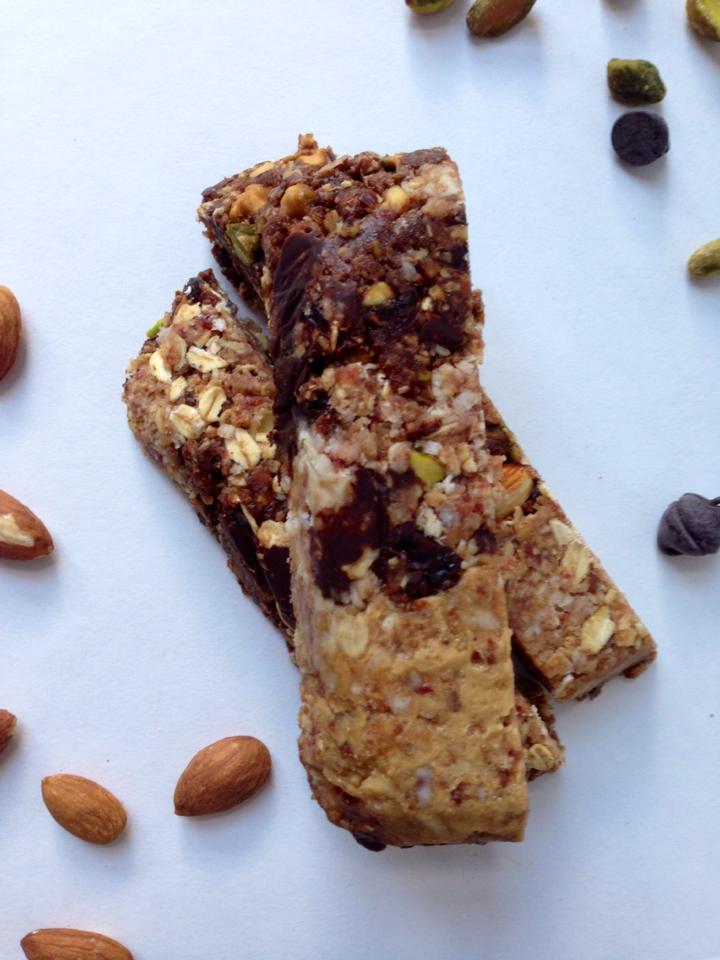 The great thing about making your own granola bars is you know exactly what's in them. Even with all-natural prepackaged bars, the processing isn't always allergy-safe. I used gluten-free certified rolled oats here, and as long as your nut butter and add-ins have no traces of wheat or dairy, these bars are completely safe for vegans and GF eaters alike!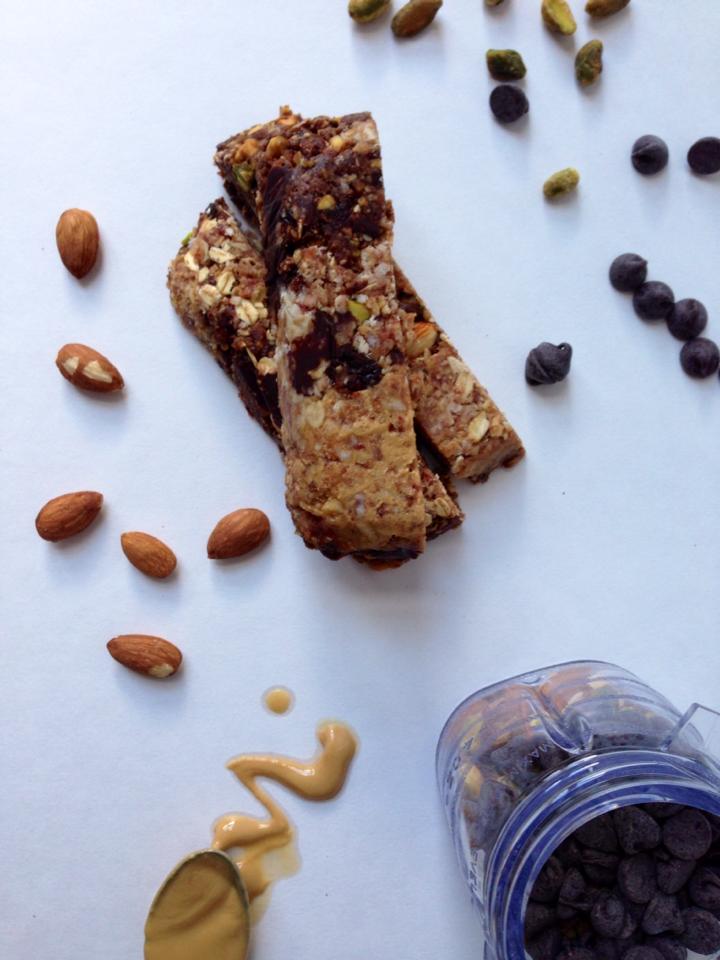 Whether you have a special diet or just want to eat some trail mix in breakfast bar form, these granola bars are for you!

Trail Mix Granola Bars (Vegan + GF!)
Recipe type:
Breakfast, Snacks
Easy and delicious vegan AND gluten free trail mix breakfast bars combine nuts, raisins, and (of course) chocolate for a delicious and healthy treat!
Ingredients
10 medjool dates, pitted
¾ cup rolled oats (gf certified!)
¼ cup unsweetened shredded coconut
1 tbsp cashew butter
¼ cup almonds
¼ cup pistachios
¼ cup raisins
¼ cup chocolate chips
Instructions
In a food processor, pulse dates until soft and dough-like
Add the oats, coconut, and cashew butter and process until well combined and a soft dough has formed
Add the nuts, chocolate, and raisins and pulse until everything is finely chopped and combined
Press the mixture into a lined 4x6 pan and freeze for one hour or until solid.
Remove from the freezer and slice into bars.