It's the holiday season!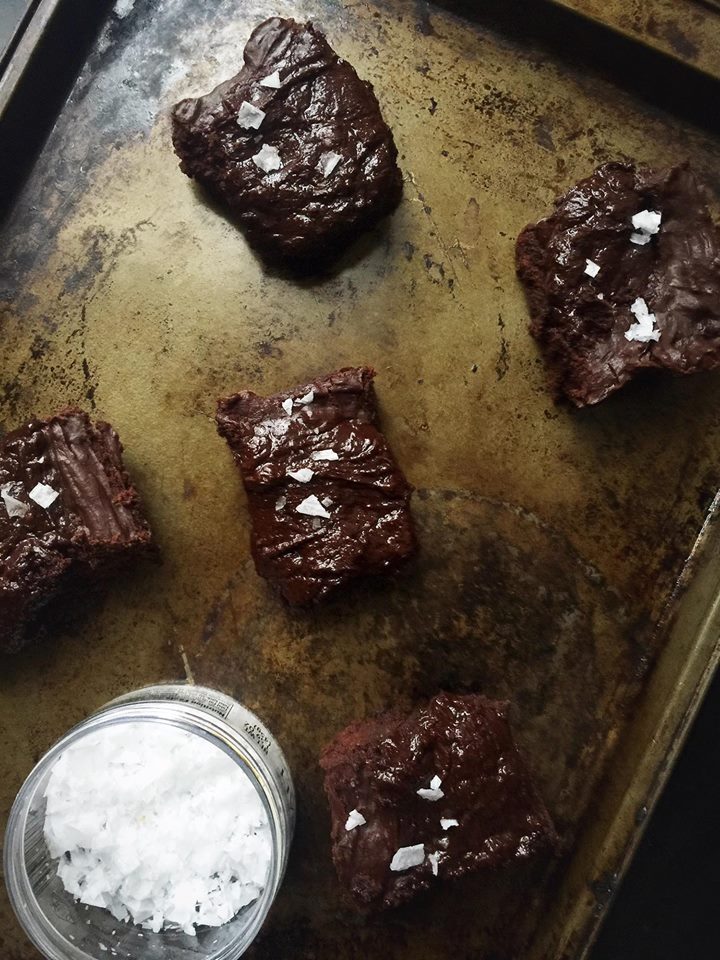 I can't tell you how glad I am to be back at home after a seriously exhausting exam season.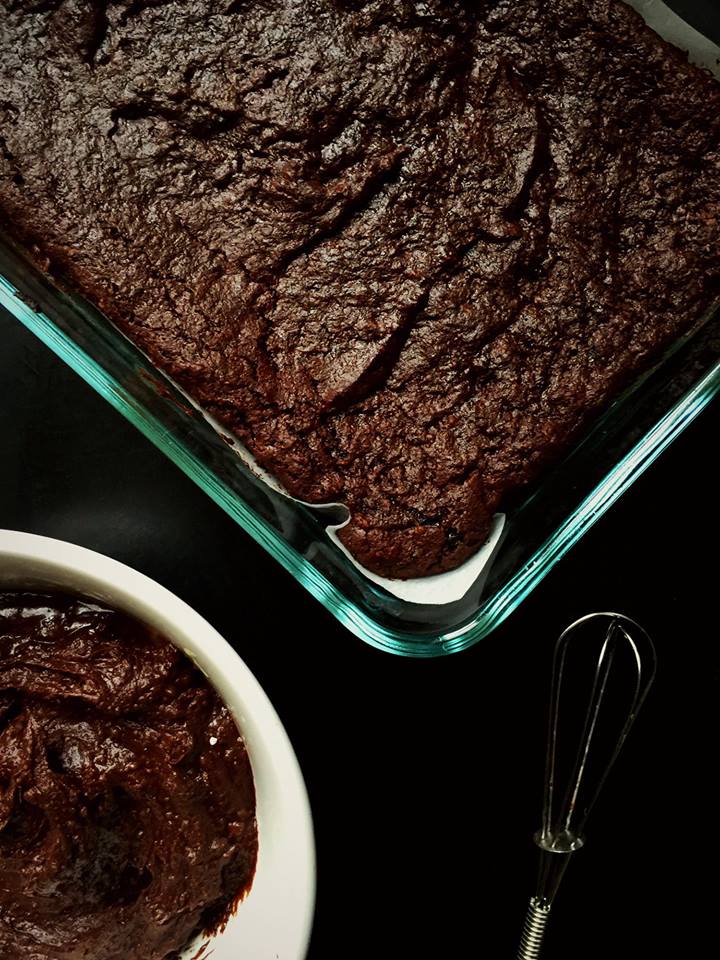 And now that exams are over, I can focus all my (very limited) energy on cooking and baking and watching Love Actually as many times as humanly possible. (I've already seen it once this year.)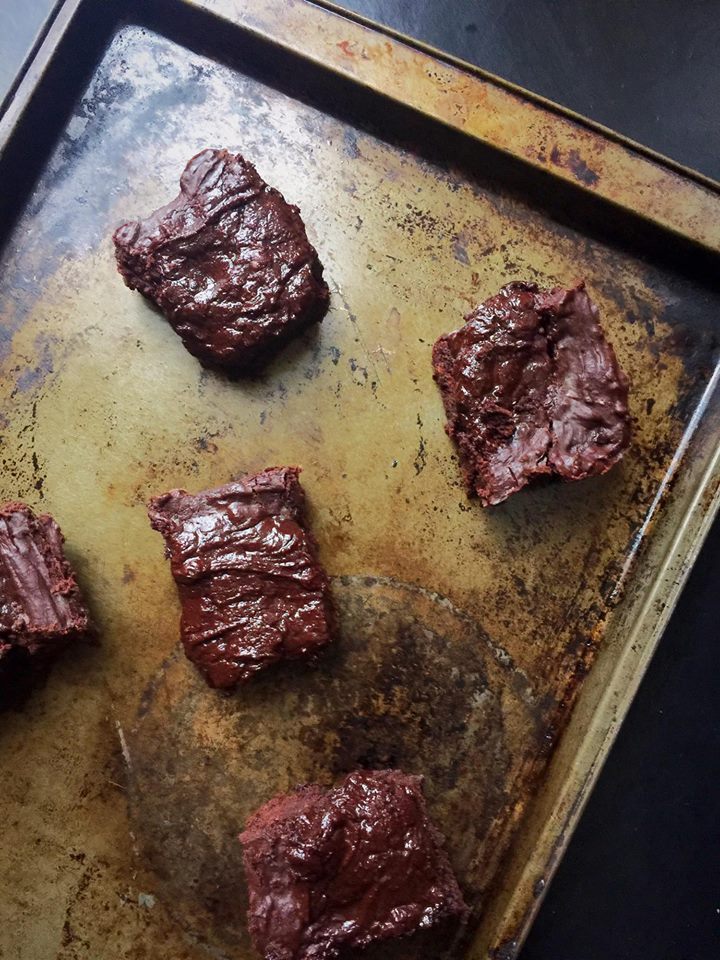 These brownies are the easiest, most delicious, just-a-little-fancy holiday treat ever! They are fudgy, chocolately, a little salty, and infused with a pinch of espresso. Plus, they don't make a batch that feeds 2398492384028 people, so you don't need to feel terrible about eating the entire pan in about 40 minutes.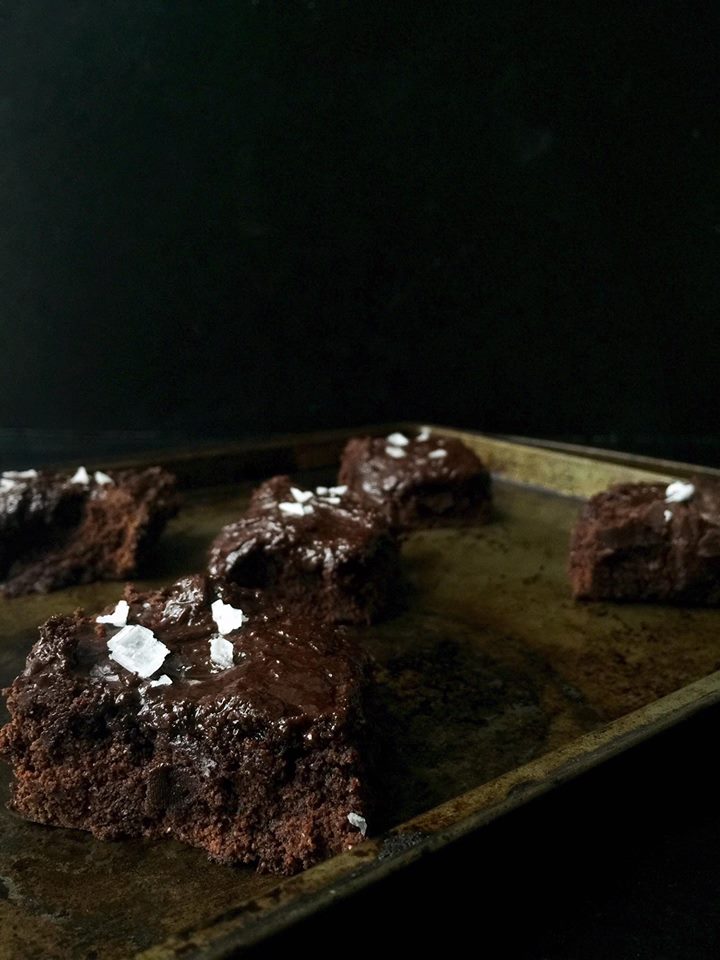 I've made brownies (vegan and gluten-free!) a few times before on the blog, but these are in a whole new territory, because they are just so. damn. luxurious.
The frosting on top and the flaked sea salt take 'em to the next level.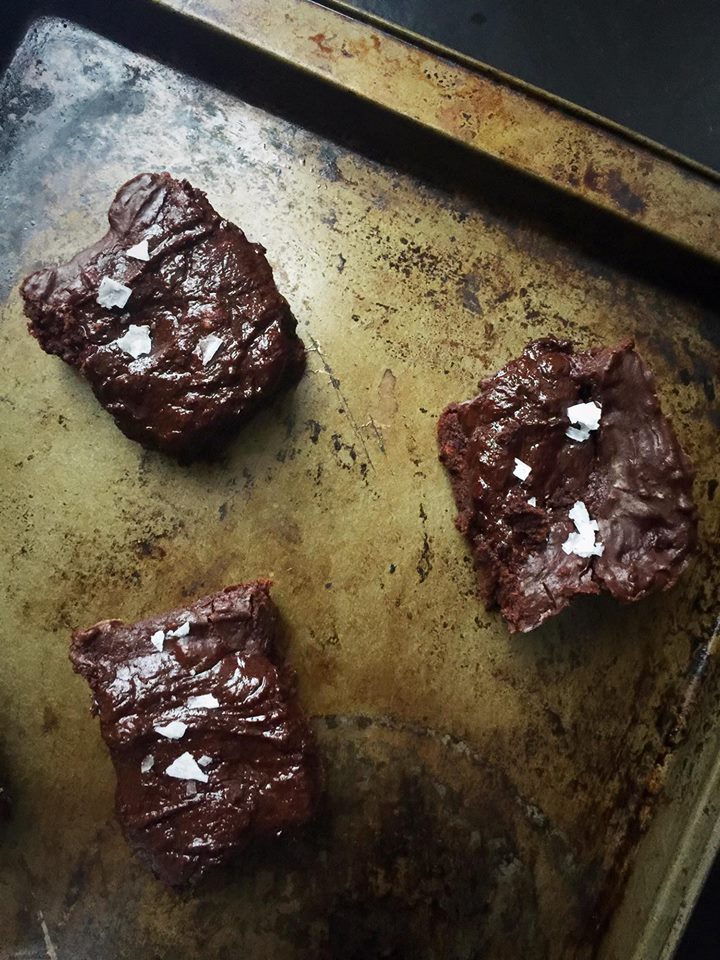 If you're looking for a simple and delicious vegan dessert recipe this holiday season- look no further! And if for some reason you're not a chocolate kind of person, check out these recipes for dessert inspiration.
Small Batch Frosted Espresso Fudge Brownies
Prep time:
Cook time:
Total time:
These rich vegan small batch espresso fudge brownies are frosted with a cocoa frosting and sprinkled with flaked salt for a deeply satisfying and flavorful dessert!
Ingredients
Brownies
½ cup coconut sugar
⅓ cup cocoa powder
¼ cup white whole wheat flour
¼ tsp sea salt
¼ tsp. baking powder
¼ cup coconut oil, melted and cooled
1-1.5 tsp egg replacer + 2 tbsp water (= 1 egg)
1 tsp. vanilla extract
1-1.5 tbsp instant coffee
Frosting
1 tbsp coconut oil
1 tbsp cocoa powder
1 tbsp unsweetened almond milk
1 tsp maple syrup or agave
½ tsp vanilla extract
1 tsp instant coffee
½ cup powdered sugar
Instructions
Preheat oven to 350°F and grease and line a 4x8 loaf pan or baking pan with parchment paper
Combine all brownie ingredients and pour into prepared pan.
Bake for 25-27 minutes in preheated oven.
Cool on wire rack.
Combine all frosting ingredients except milk in a bowl and beat with a whisk until fluffy
Add milk one tablespoon at a time until the desired consistency is reached
Spread over warm brownies and let cool completely before slicing and serving.
*brownies adapted from
here
and frosting adapted from
here