Today is the first day of school, so I'm distracting myself with tofu. I kind of love tofu.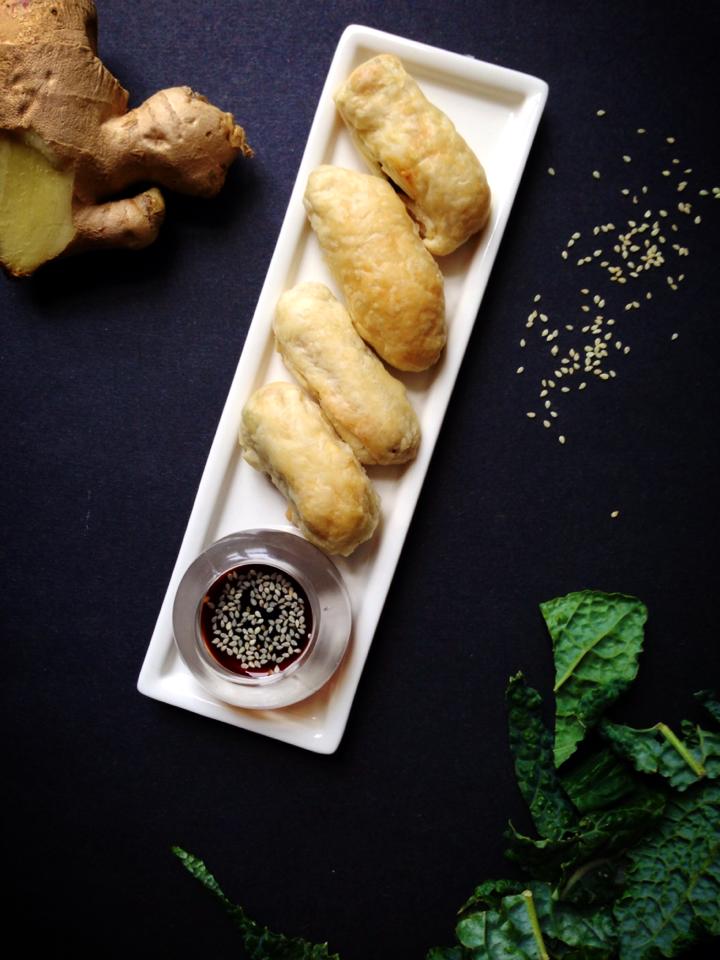 No, seriously. It gets such a bad rap, but it's honestly one of my all time favorite foods.
In salads, pasta, on pizza, and now, in puff pastry. Remember puff pastry? We used in it turnovers a little while back. I had some leftover and needed to use it up. And of course my mind went straight to tofu.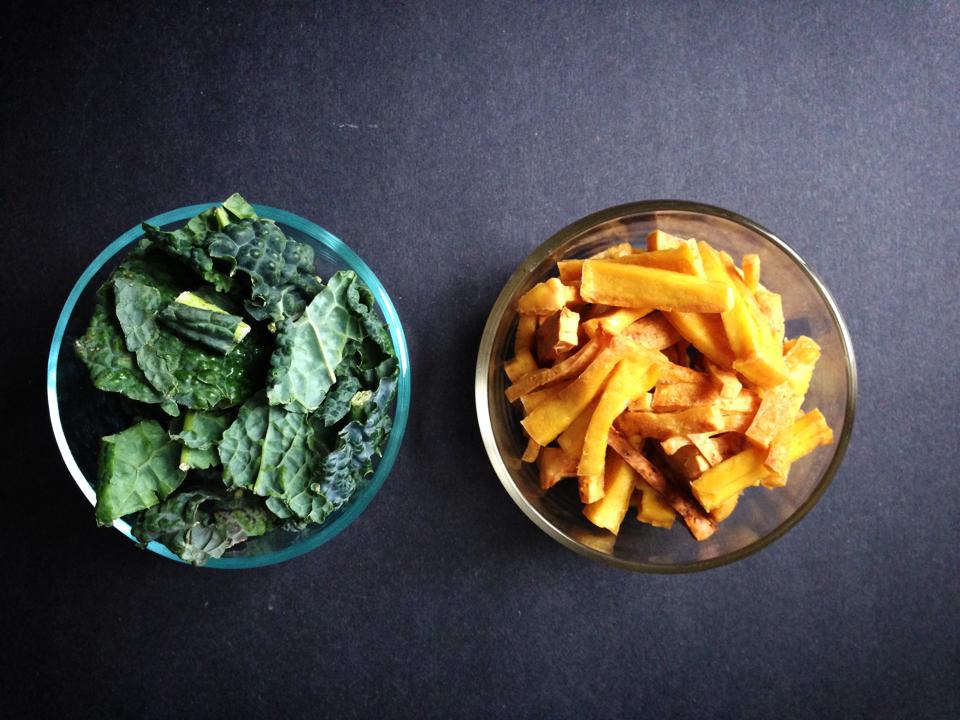 If you haven't baked or scrambled tofu yet, you've been missing out. A great source of protein for plant-based eaters, tofu is not something to skip over.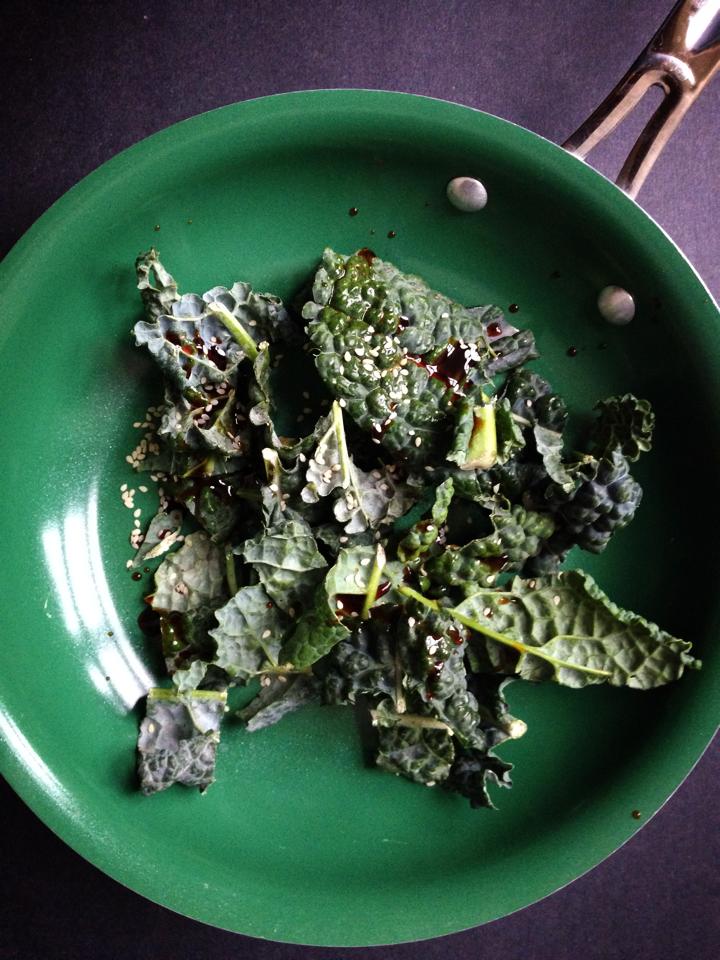 Puff pastry is an amazing shell in these rolls. Fluffy layers enveloping chewy baked tofu and slightly crispy kale… it's a match made in heaven. The kale in these rolls is sautéed in soy sauce and sesame seeds to give these rolls an Asian cuisine feel.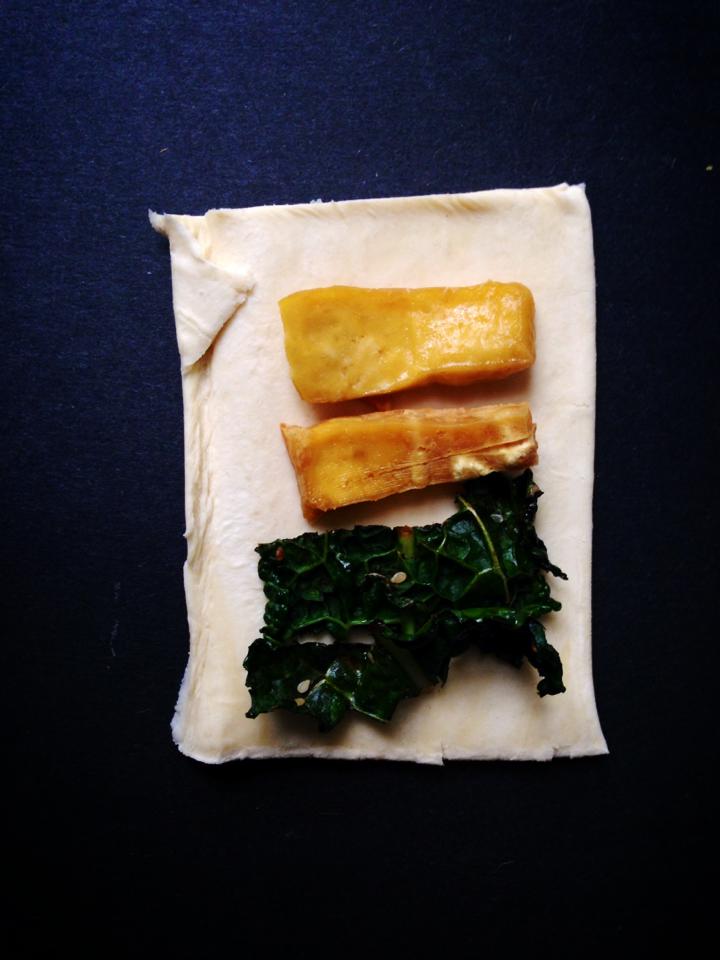 Although they're pretty perfect on their own, these rolls are made even better when dipped in my sesame-ginger soy dressing. (I drizzled that all over this noodle bowl not too long back).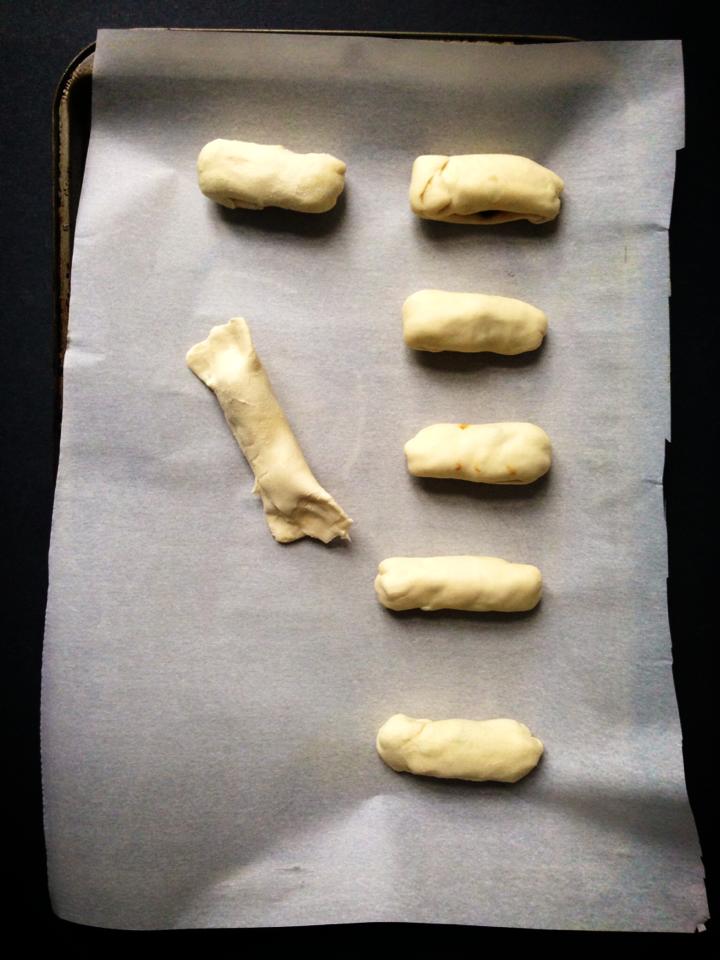 The filling of these rolls is super nutritious. I don't need to tell you all the ways kale is a superfood, and tofu is a protein boost for sure. But I bet you didn't know that sesame seeds contain essential minerals such as manganese, copper, iron, phosphorus and calcium.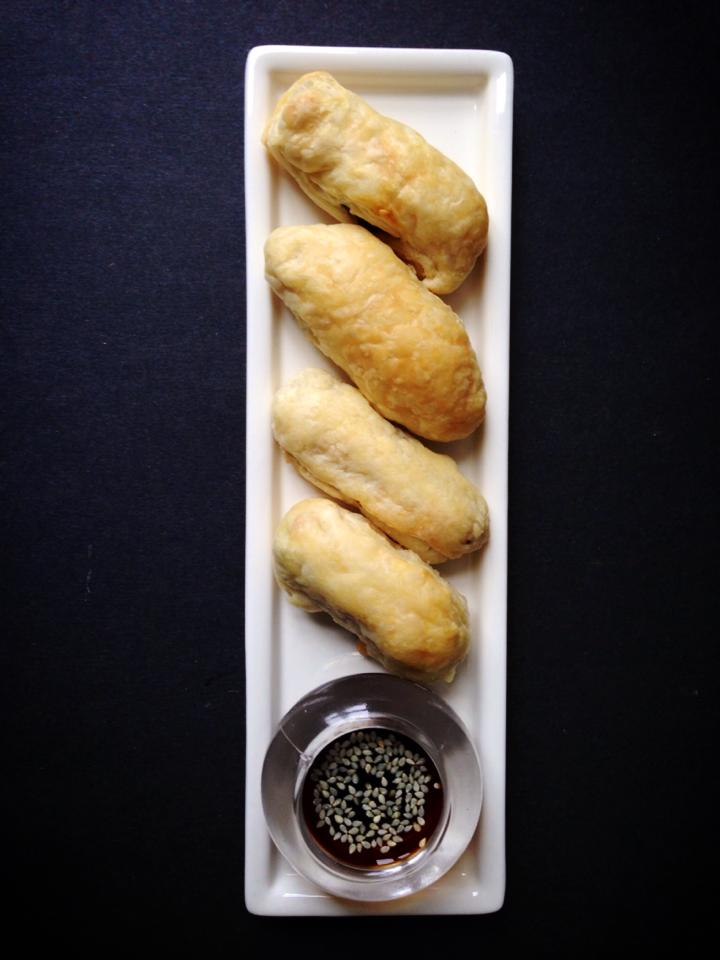 Sure, puff pastry isn't exactly diet food, but there's kale in these so they're automatically completely healthy, right?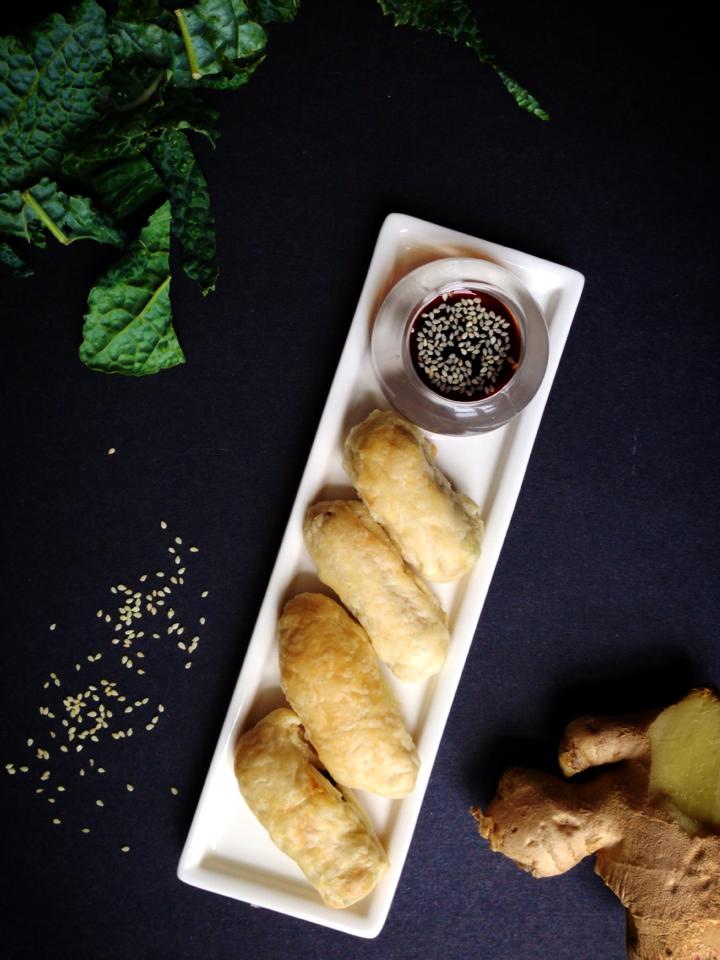 Right.

Sesame Tofu Kale Rolls
Recipe type:
Appetizers, Dinner
Prep time:
Cook time:
Total time:
These delicious vegan Asian-inspired puff pastry rolls are filled with bake tofu and sesame soy kale and served alongside a sesame-ginger soy dipping sauce.
Ingredients
1 sheet of non-dairy puff pastry
3.5 oz extra-firm tofu (1/4 of a standard block)
½ cup kale, washed and trimmed
1 tbsp olive oil
4 tbsp soy sauce, divided
2 tbsp sesame seeds, divided
1 tsp grated ginger
Instructions
Set puff pastry out to thaw, press tofu between books and/or towels, and preheat oven to 425° F.
Cut tofu into straw like slices and arrange on a parchment paper lined baking sheet. Bake for 30 minutes, tossing tofu halfway through cooking.
Let cool on a wire rack and turn oven down to 350° F.
In a skillet, add olive oil and 1 tbsp soy sauce over medium heat. After about 2 minutes, add kale. Stir until wilted.
Add in sesame seeds and sauté for 2-3 minutes. Take off heat and set aside.
Arrange baked tofu and kale on puff pastry, roll into a cylinder, pinch ends and seal. Repeat until all the puff pastry is used up.
Arrange rolls on a parchment paper lined baking tray and bake in oven for 25 minutes, or until golden. Let cool on wire rack before serving.
For dipping sauce, combine remaining 1 tbsp sesame seeds, 3 tbsp soy sauce, and 1 tsp ginger.