Things I love: fresh mozzarella, pesto, and roasted veggies. And baguette.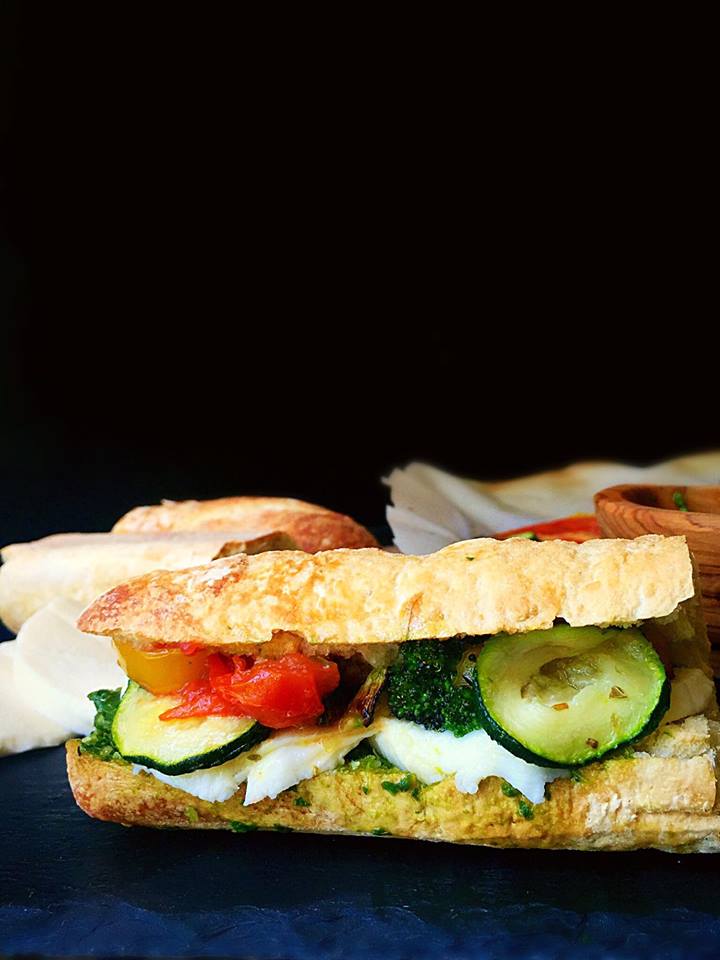 Yeah, so basically everything in this sandwich.
These babies are super easy and packed full of flavor – it's a win win!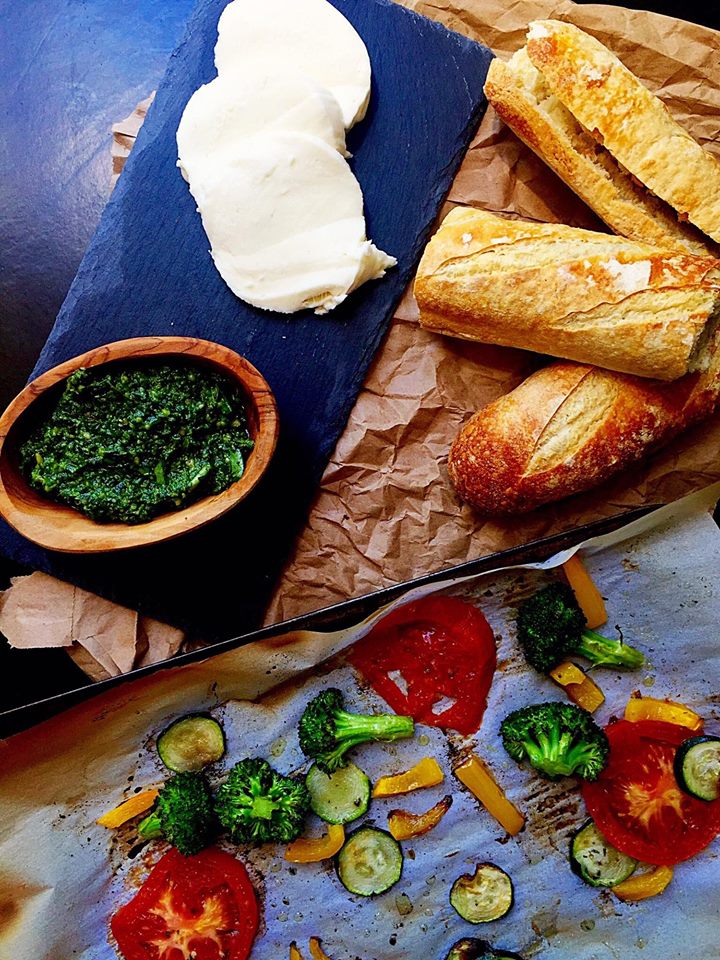 A lot of the flavor comes from the herbs in the roasted vegetables, so don't skimp out on those. The type of pesto you use also adds a lot of depth to these sandwiches. You could use your favorite storebought pesto, or make one of my recipes: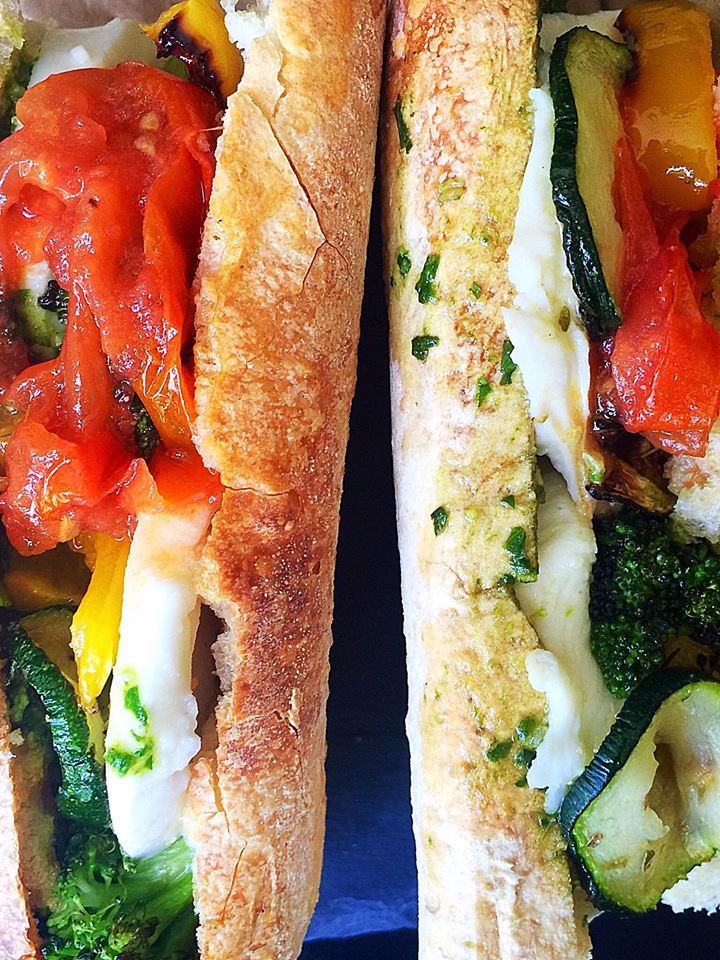 These baguette sandwiches are colorful, flavorful, and basically the opposite of a boring desk lunch. While they're best enjoyed fresh and melty, I can totally see these being dope after 30 seconds in the microwave to melt the cheese.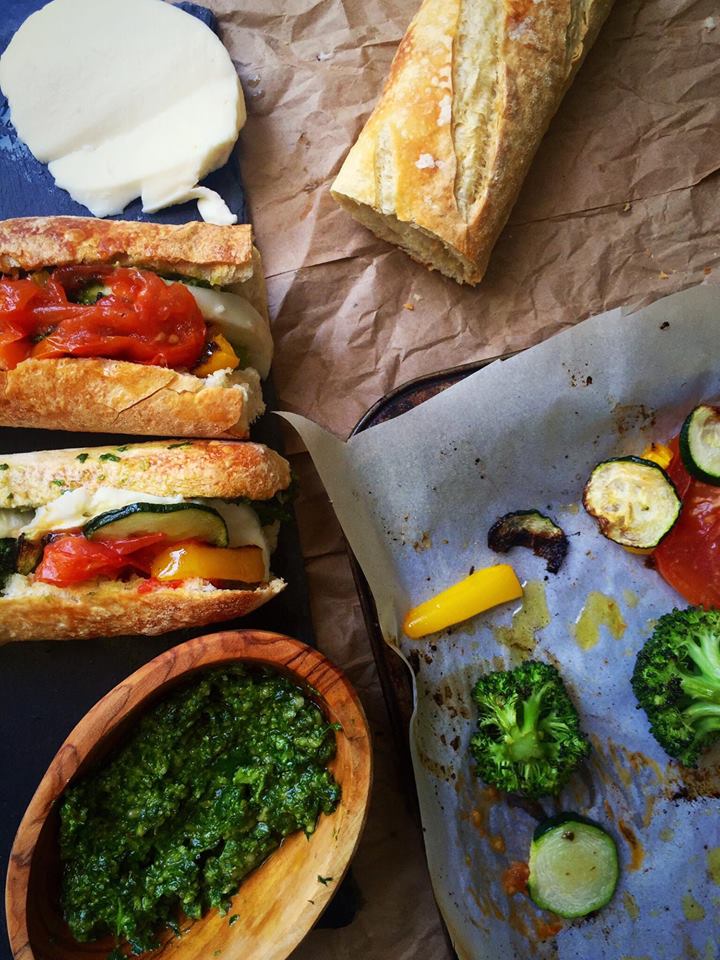 Enjoy!

Roasted Vegetable & Pesto Baguette Melt
Prep time:
Cook time:
Total time:
Ingredients
1 large baguette
⅓ of a zucchini, sliced
⅓ of a bell pepper, chopped
½ a tomato, sliced
¼ cup broccoli florets, trimmed
1 tbsp olive oil
1 tsp garlic powder
1 tsp oregano
1 tsp parsley
¼ cup pesto
3 oz fresh mozzarella cheese, sliced
Instructions
Preheat oven to 425°F and line a baking sheet with parchment paper.
Toss zucchini, bell pepper, tomato, and broccoli florets with olive oil, garlic powder, parsley, and oregano
Bake for 12-15 minutes. Remove from oven and place on wire rack.
To assemble sandwiches, cut baguette into thirds and slice along the side. Spread 1 heaping tbsp pesto on baguette and top with roasted veggies and mozzarella.