Happy almost Fourth of July, people!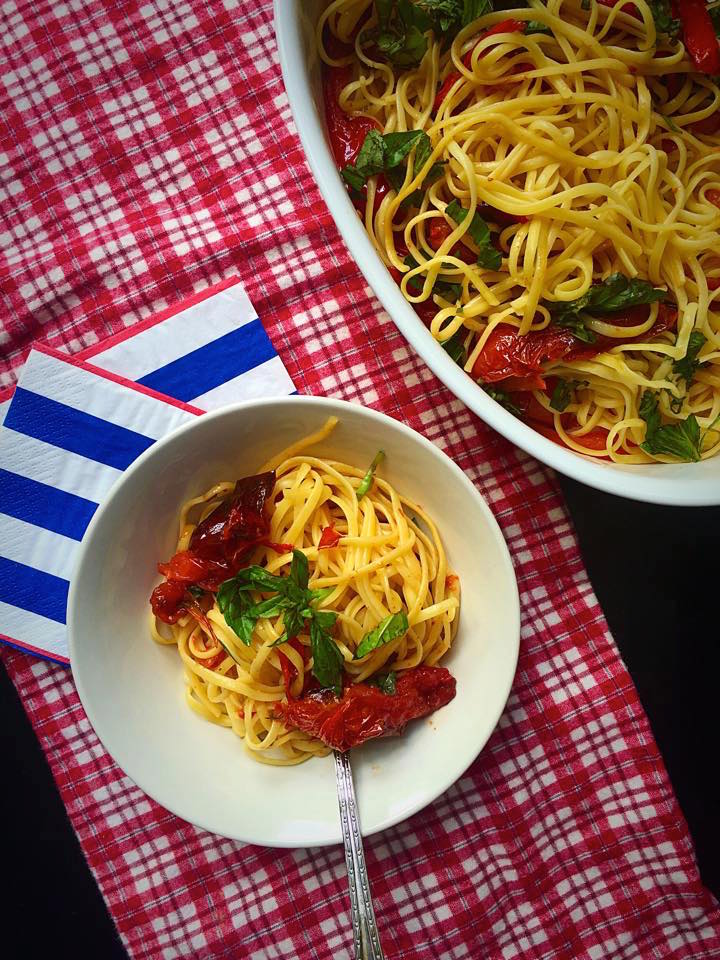 I'm not huge on the 4th, but I though I'd make my contribution to festive-ish recipes anyway, because it's pretty fun!
This pasta is super simple, and requires about 10 minutes of actual prep! The tomatoes and red bell peppers are roasted in garlic and balsamic, and the fresh basil ties everything together.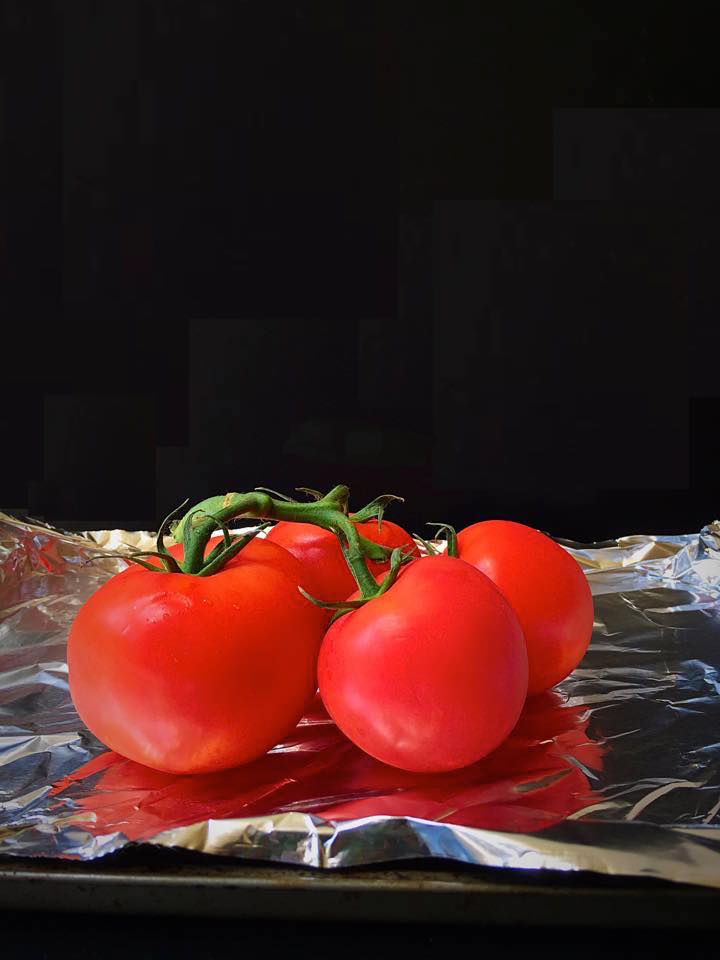 This dish is remarkably easy, but totally delicious! The tomatoes and bell peppers create a sauce for the linguine that's not too heavy- perfect for a summer cookout on a hot day.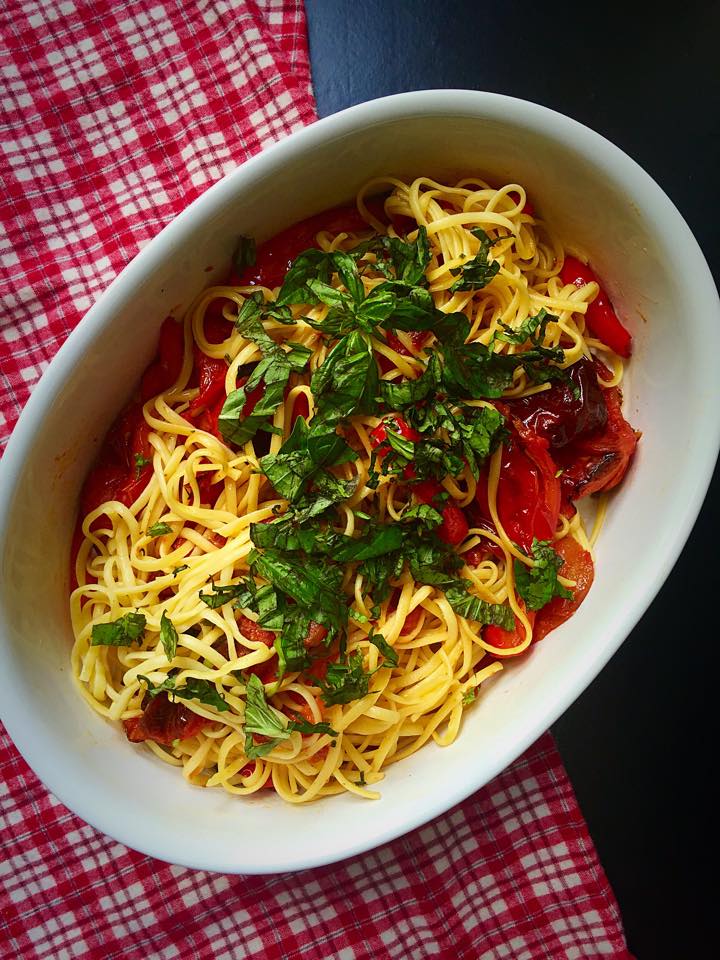 I hope everyone has a relaxing Fourth of July weekend! I'm going to be helping out at a dance show on the 5th, so my week is packed with rehearsals (but it's all fun!).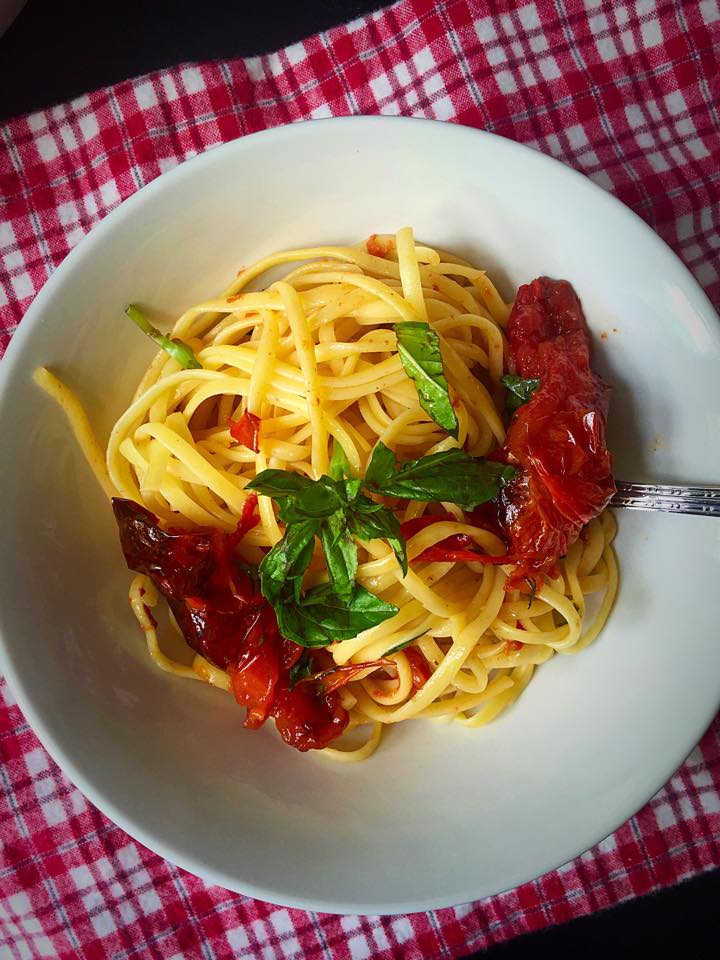 Whether you're traveling, staying at home, celebrating along, with friends, or with family, have a fabulous time off! I feel like Independence weekend always marks the official beginning of summer, and I'm excited to see what this summer brings!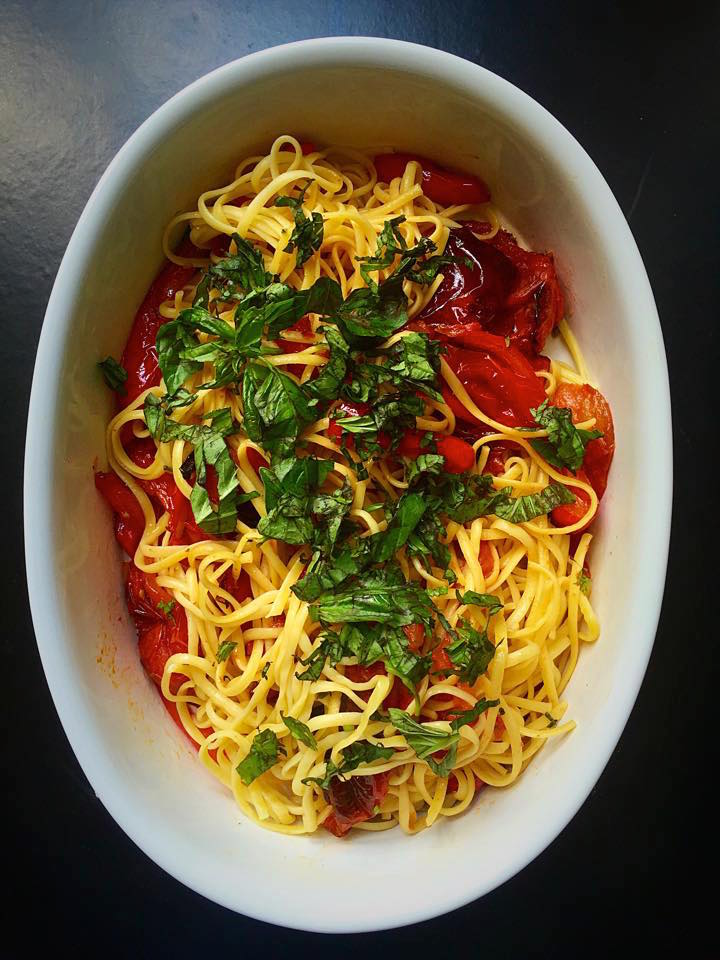 Enjoy!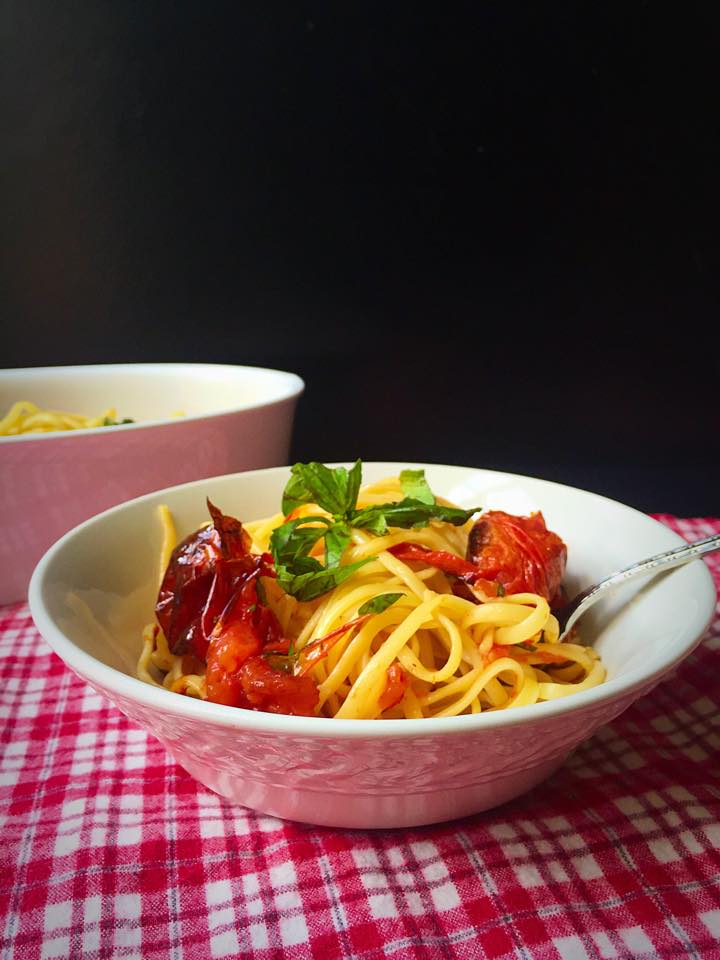 Roasted Tomato and Red Pepper Linguine with Fresh Basil
Recipe type:
Lunch, Dinner
Prep time:
Cook time:
Total time:
This quick and delicious roasted tomato and red pepper linguine with fresh basil is vegan, requires only seven ingredients, and takes only 15 minutes of hands-on prep!
Ingredients
8 oz linguine
4 roma tomatoes, halved, washed, and seeded
1 red bell pepper, seeded, washed, and sliced
2 tbsp balsamic vinegar
4 tbsp olive oil, divided
salt and pepper to taste
4-8 basil leaves, finely chopped
Instructions
Boil pasta in salted water and drain. Set aside.
Preheat oven to 375 F. Combine, tomatoes, pepper, balsamic vinegar, and 3 tbsp olive oil and toss till dressed.
Transfer to a foil lined baking sheet and bake in preheated oven for 40 minutes.
Turn the heat up to 400 F and bake for 20 more minutes.
Cool on wire rack.
Combine pasta, roasted tomatoes and pepper, and remaining tablespoon of olive oil. Add salt and pepper to taste, and top with basil.
*click here for more of my 4th of July favorites!