Waste has been on my mind a lot this year.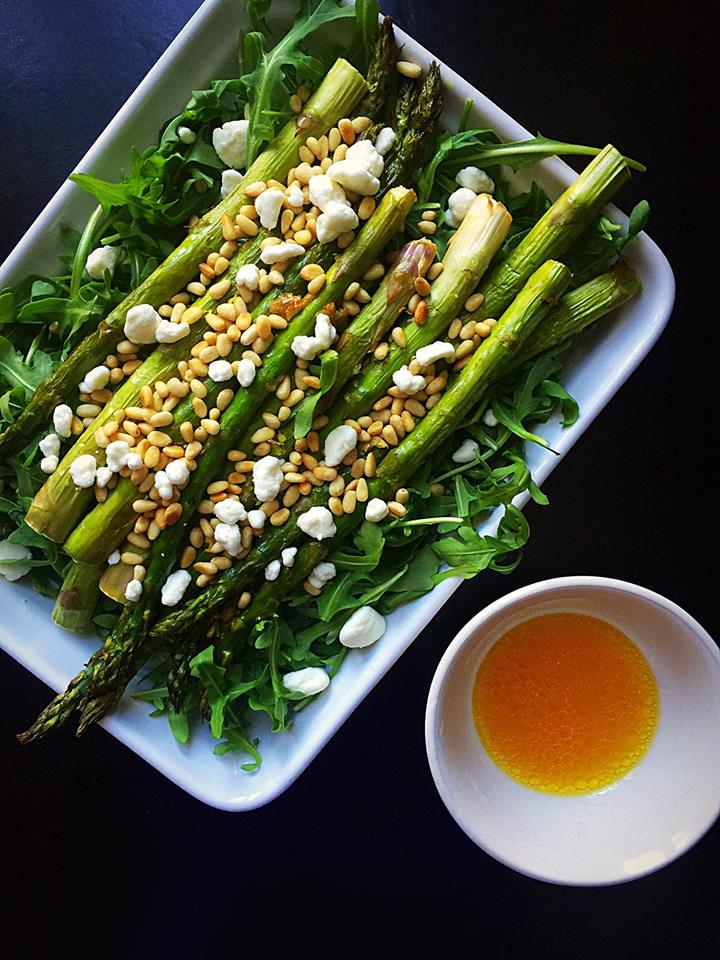 I'm pretty active in the sustainability scene on campus, and thinking more critically about my waste in and outside of class has led me to one main conclusion.
Nobody's perfect. No matter how environmentally-friendly you think your lifestyle is, there is always room for improvement, and because of this, you always have to keep challenging yourself to be more green.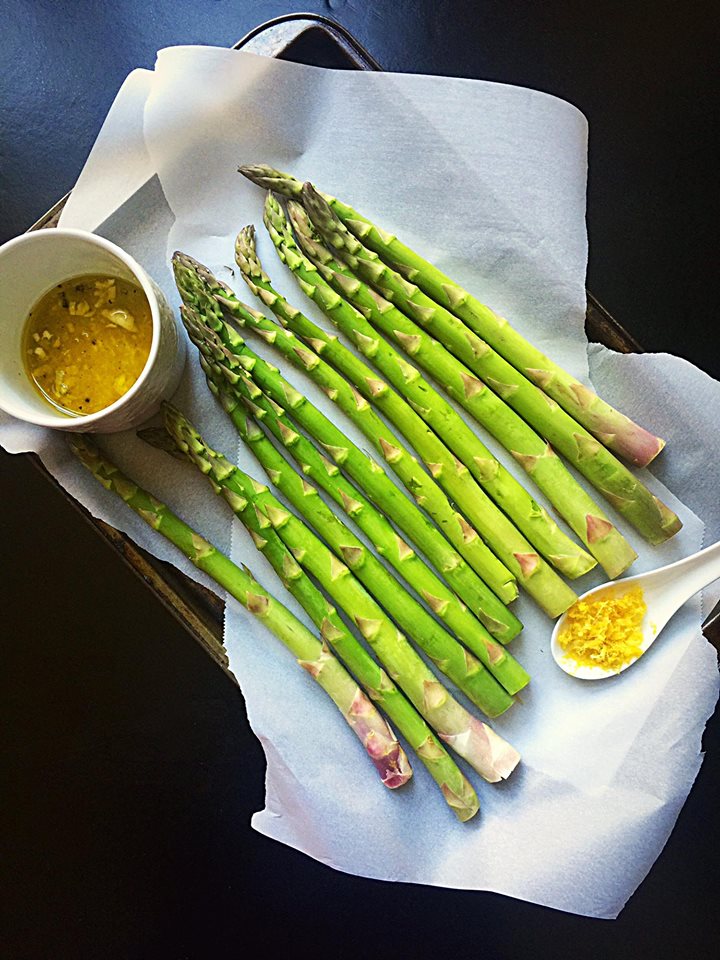 This was definitely a revelation for me because I've always kept pretty sustainable habits.
Being a lifelong vegetarian, I know I don't contribute to emissions from factory farming. My family makes an effort to recycle, and I take really short showers. I turn off lights when I leave the room (for the most part!), and I roll the windows down instead of cranking up the A/C when I drive in the summer.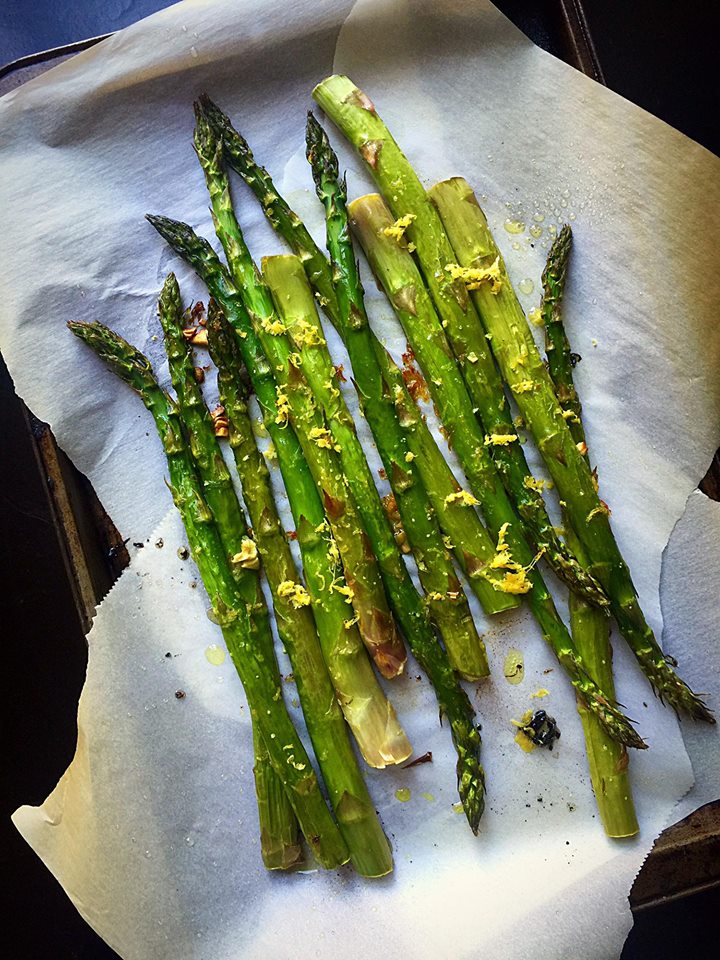 Still, what I've had to face is that having some non-wasteful behaviors really doesn't take me off the hook and mean I can be wasteful in other ways. Recently, I noticed the amount of waste I generate by buying coffee and using disposable cups. So now I carry a reusable glass coffee cup and a water bottle everywhere.
All of this being said, being able to be so aware of my behaviors and having the flexibility to change them is such a privilege. So many people don't have the time or opportunity to live more sustainably, because let's be honest, it's expensive.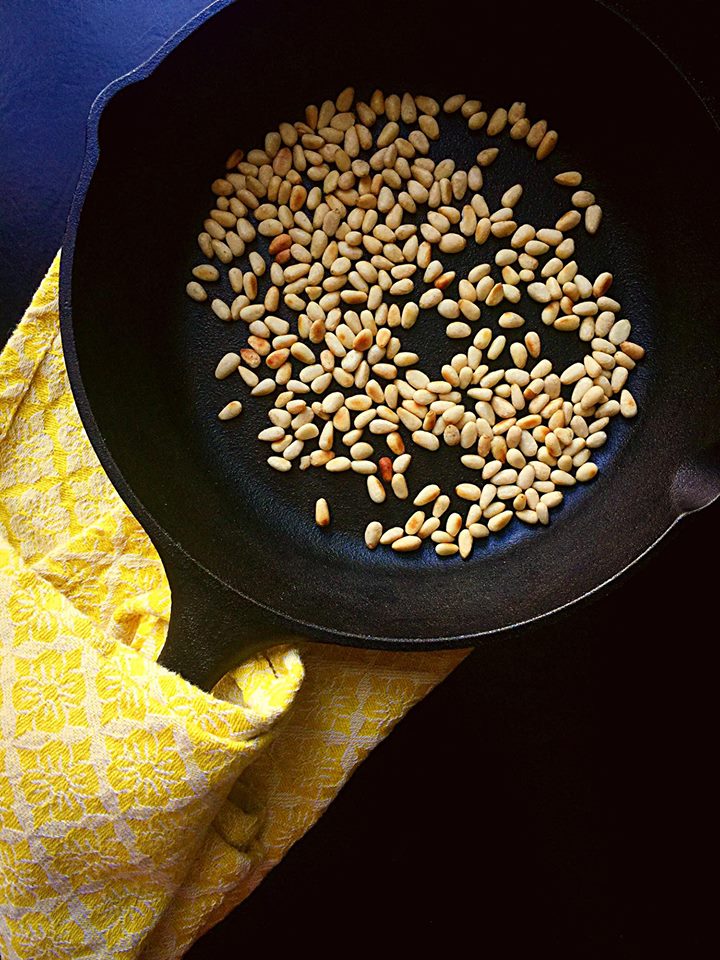 In this regard, food wastage has really been on my mind. Because using every part of what I have is not only a reflection of a more environmentally-conscious mindset, but of an awareness of privilege.
How does this relate to this really pretty salad I'm sharing with you today? Basically, I bought a grapefruit.
And I bought the grapefruit for a cake, which you'll be seeing on the blog soon. But grapefruits are huge, and I had juice and zest left over, and it just seemed like such a waste of a gorgeous fruit.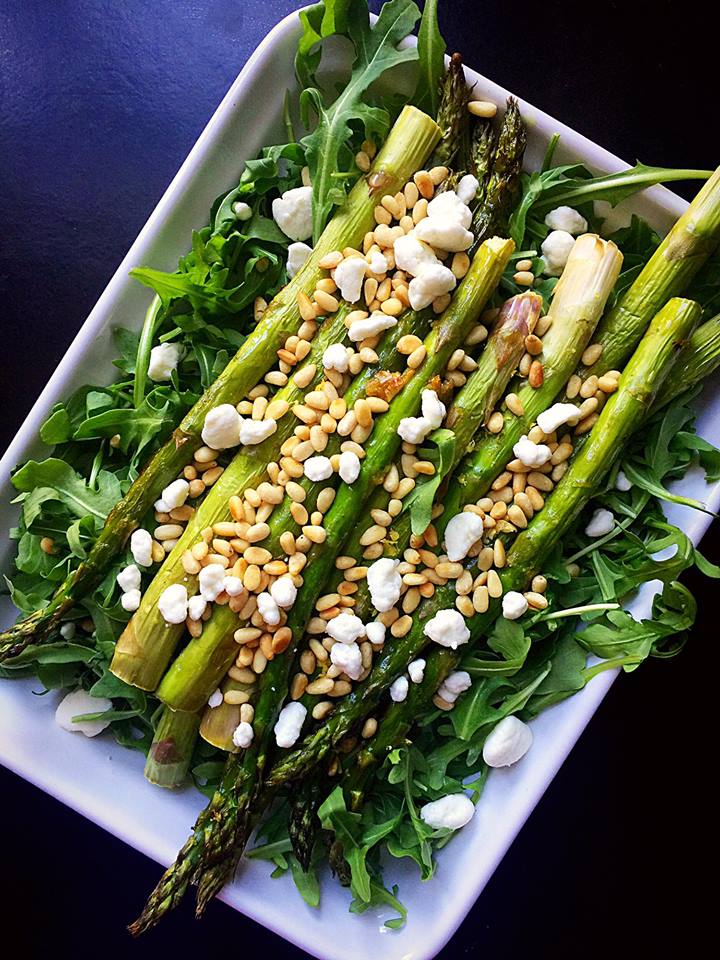 Hence, this salad, which I snuck grapefruit into in a delicious way.
This salad combines bitter arugula, earthy roasted asparagus, buttery pine nuts, and creamy goat cheese, and it's all good stuff. But where is the grapefruit? It's infused in the roasted asparagus and in the vinaigrette, and boy does it make the difference.
Obviously, using an entire grapefruit is just a reflection of a broader thought process I've been having this year, but it did yield some totally delicious results, so clearly I'm moving in the right direction. Enjoy!

Roasted Asparagus and Arugula Salad with Grapefruit Vinaigrette
Recipe type:
Salad, Lunch, Dinner, Side
Prep time:
Cook time:
Total time:
This delicious vegetarian salad combines bitter arugula, earthy roasted asparagus, buttery pine nuts, and creamy goat cheese- grapefruit is infused in the asparagus and in the tangy vinaigrette!
Ingredients
Salad
12 oz asparagus
2 tbsp grapefruit zest
2 tbsp olive oil
1 tsp sea salt
½ tsp pepper
1 clove garlic, minced
3 cups fresh arugula, washed
¼ cup pine nuts
2 tbsp crumbled goat cheese
Grapefruit Vinaigrette
3-4 tbsp fresh squeezed grapefruit juice
1 tsp olive oil
½ tsp apple cider vinegar
Instructions
Preheat your oven to 400°F and line a pan with parchment paper
Toss the asparagus with olive oil, garlic, zest, salt, and pepper until evenly coated.
Bake on prepared pan in preheated oven for 20 minutes.
Let cool on wire rack.
Meanwhile, toast pine nuts in a skillet over medium heat for 5-10 minutes, until golden and fragrant.
In a large bowl or serving plate, layer arugula, asparagus, toasted pine nuts, and goat cheese.
Mix all vinaigrette ingredients together in a small bowl and drizzle over salad.
Note: if you are preparing this dish ahead of time, only dress the salad immediately before serving, or better yet, serve the vinaigrette separately.