Get ready, it's 4th of July week.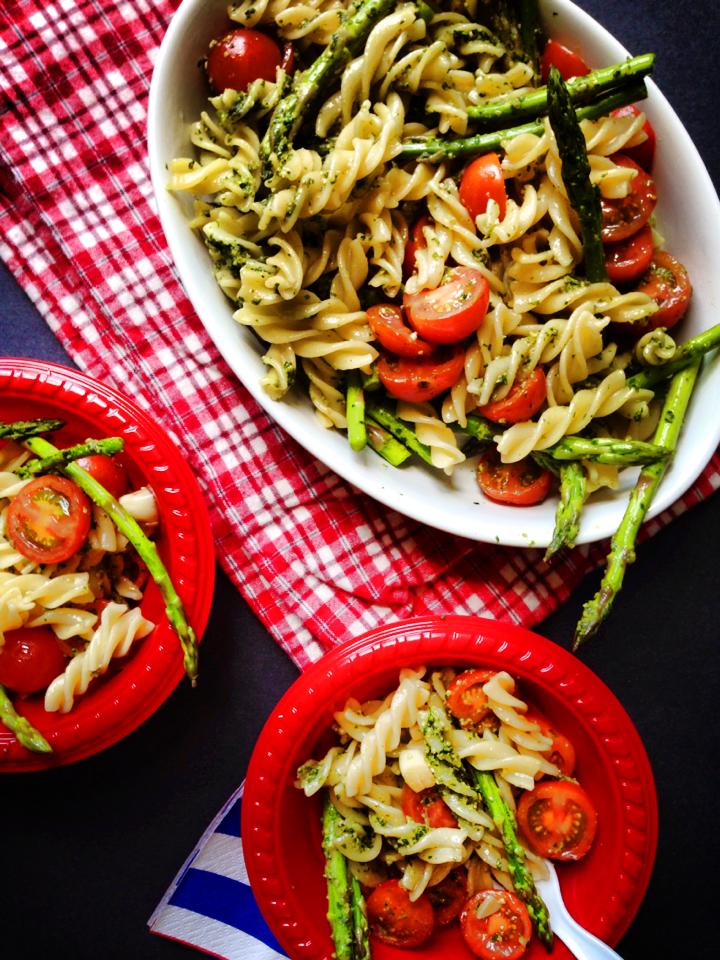 Okay, I'm not going to be posting a recipe every day or anything, but I'm particularly excited for this Independence Day because I'm going on vacation
I don't go on vacation often. (Do college visits count as vacation? Let's go with NO.)
So as you've guessed by the title, I've got a cookout staple for you today. Pasta salad has always been a favorite of mine. Maybe it's because I've been a vegetarian my whole life, and pasta salad meant that I wouldn't starve while everyone else feasted on hot dogs and hamburgers. Or maybe it's because I get to eat carbs and call it salad.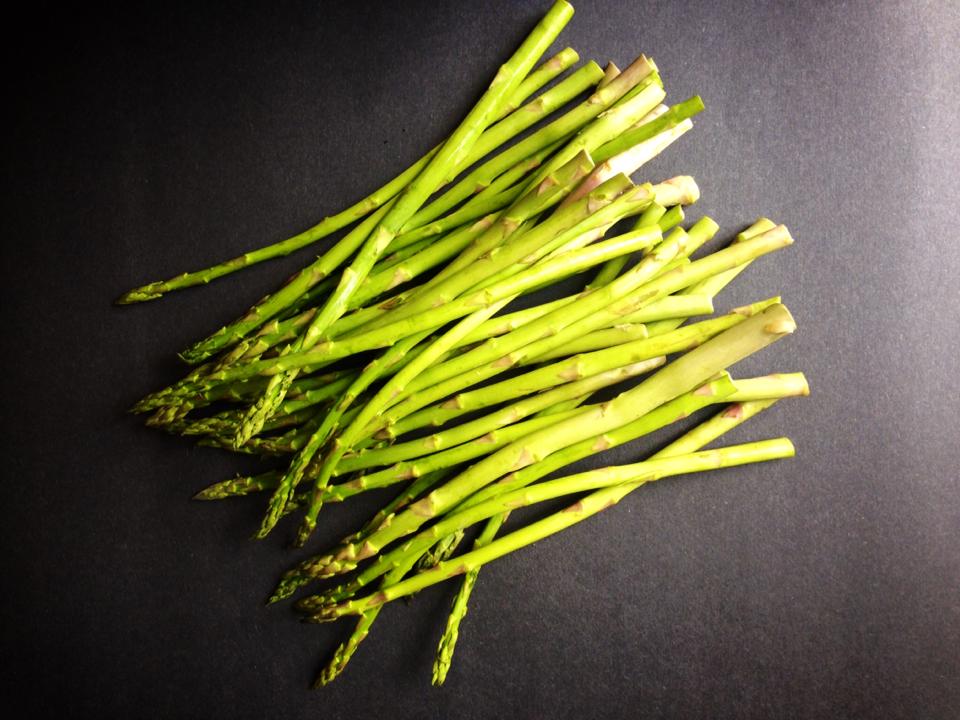 Talk about having your cake and eating it too, huh?
Most pasta salads have a mayonnaise base. Now, as a vegan, that doesn't really fly. But also, I'm personally just really grossed out by mayo.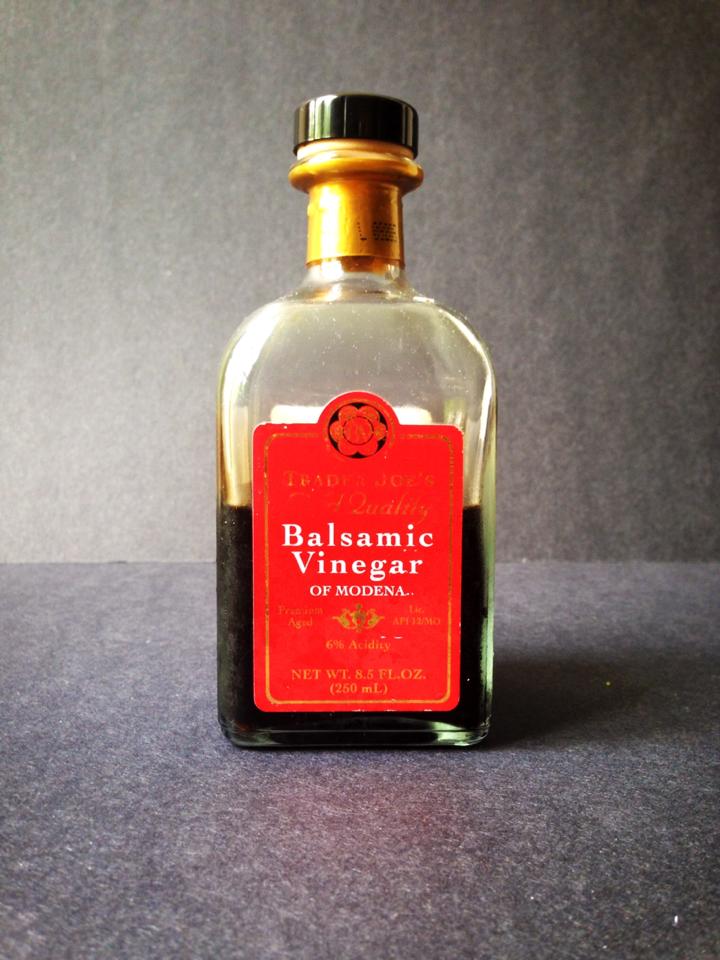 Hey, if you love it, you do you. I'm not hating. But I cannot and will not ingest anything that mayonnaise has touched.
And as strongly as I detest mayo, I love pesto. So obviously pesto was going all over this pasta salad.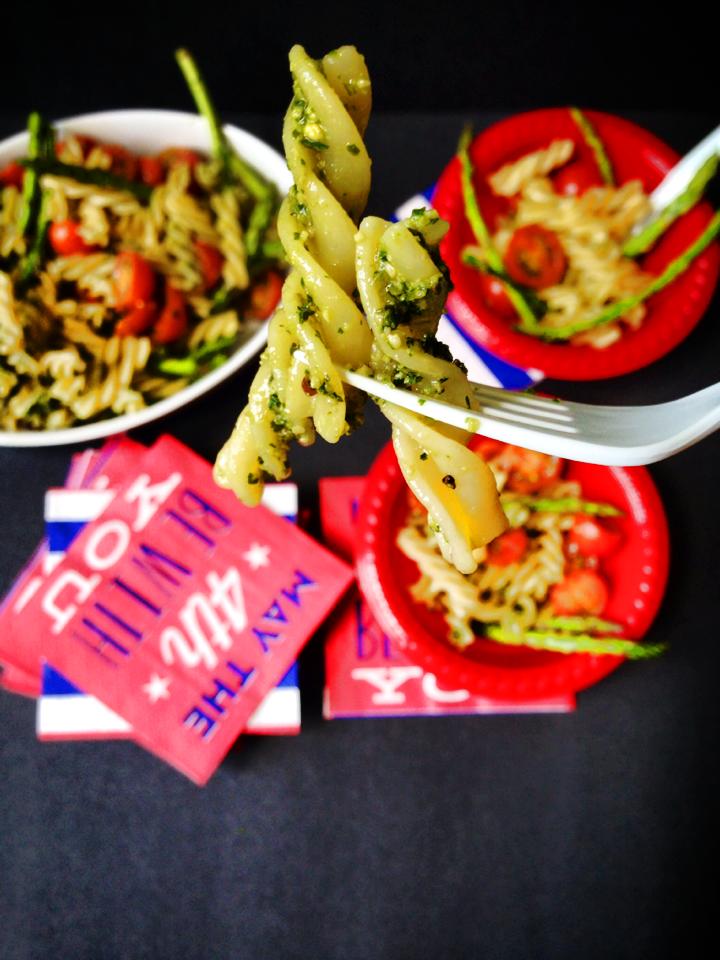 Honestly though, despite the pesto and the pasta and the asparagus (which I served raw, but feel free to steam it if raw asparagus scares you- I swear it's good!), the real stars of this dish are the tomatoes.
While your pasta cooks, these cherry tomatoes sit pretty in balsamic vinegar, garlic, and olive oil. By the time they're tossed with the rest of the salad, they are oozing balsamic deliciousness. Get excited, people.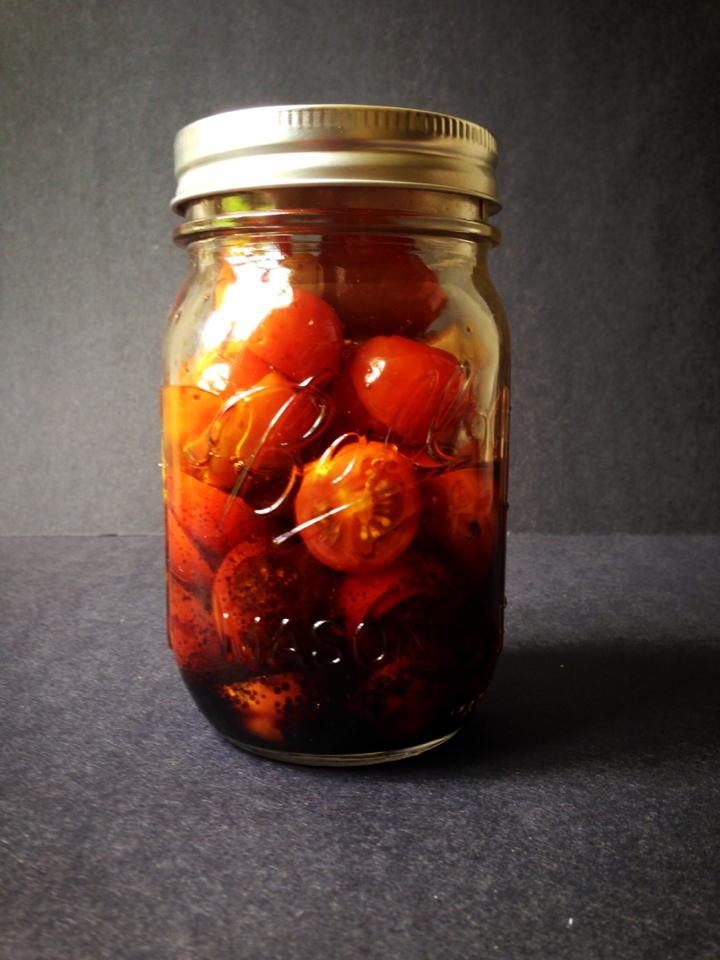 This pasta salad would also be great with mozzarella or feta if you're not vegan. Regardless of the add-ins you choose to try, this dish comes together in under 30 minutes, requires minimal prep, and is truly delicious.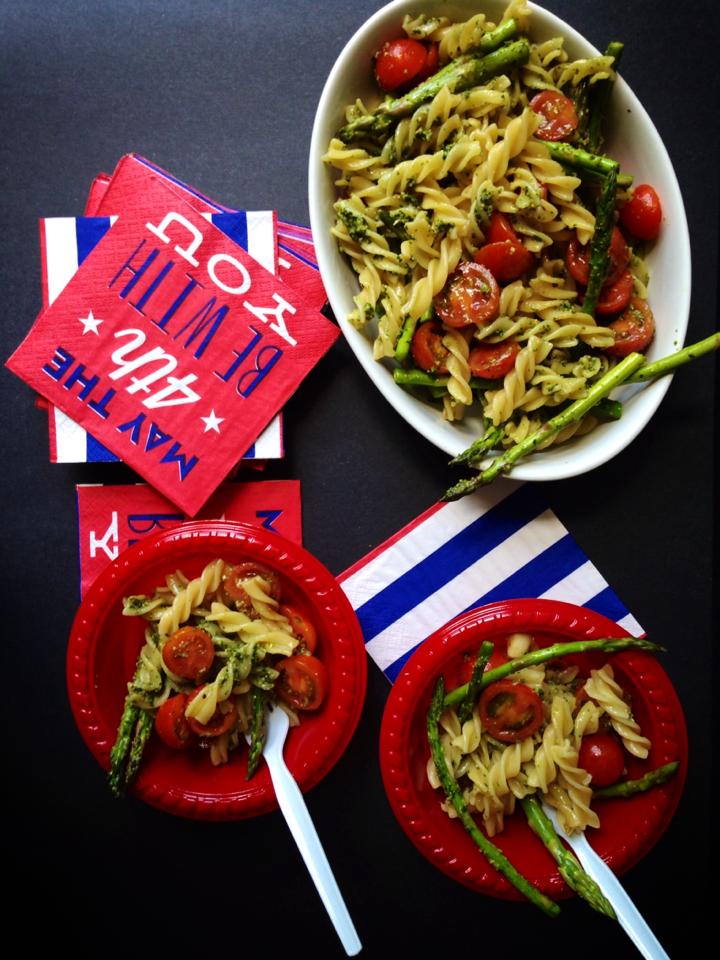 Take pity on the herbivores and make some pasta salad for your 4th of July, okay?
Enjoy!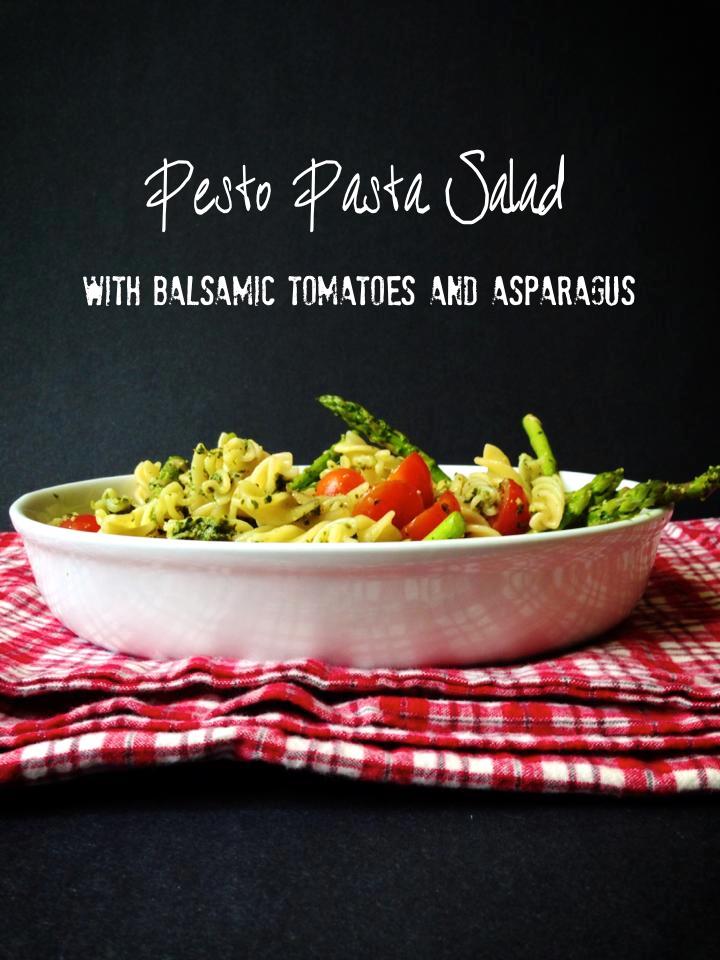 Pesto Pasta Salad with Balsamic Tomatoes and Asparagus
Prep time:
Cook time:
Total time:
This spiral pasta tossed with basil pesto, lemon asparagus, and balsamic soaked cherry tomatoes is perfect for a light lunch or a summer cookout!
Ingredients
12 oz fusilli or pasta of your choice
10 oz asparagus, washed and trimmed
8 oz cherry tomatoes, sliced in half
3-4 cloves garlic, roughly chopped
⅓ cup olive oil
2 tbsp balsamic vinegar
juice of half a lemon
2-3 tbsp pesto
salt to taste
Instructions
Combine tomatoes, garlic, olive oil, and balsamic vinegar in an airtight container or jar and set aside.
Bring a heavily salted pot of water to a boil and add pasta. Cook for 5-7 minutes or until al dente. Drain.
Toss asparagus in lemon juice and set aside.
Remove tomatoes from jar and discard oil/vinegar or save (to use as dressing).
Combine pasta, pesto, asparagus, and tomatoes and serve.
Notes
•Feel free to add mozzarella balls or feta, if not vegan
•I served my asparagus raw with lemon, but feel free to steam it if you'd prefer.