So sometime in June or July when I was going crazy cooking a bunch of holiday recipes in the middle of summer, I made the decision to post this particular recipe during finals time.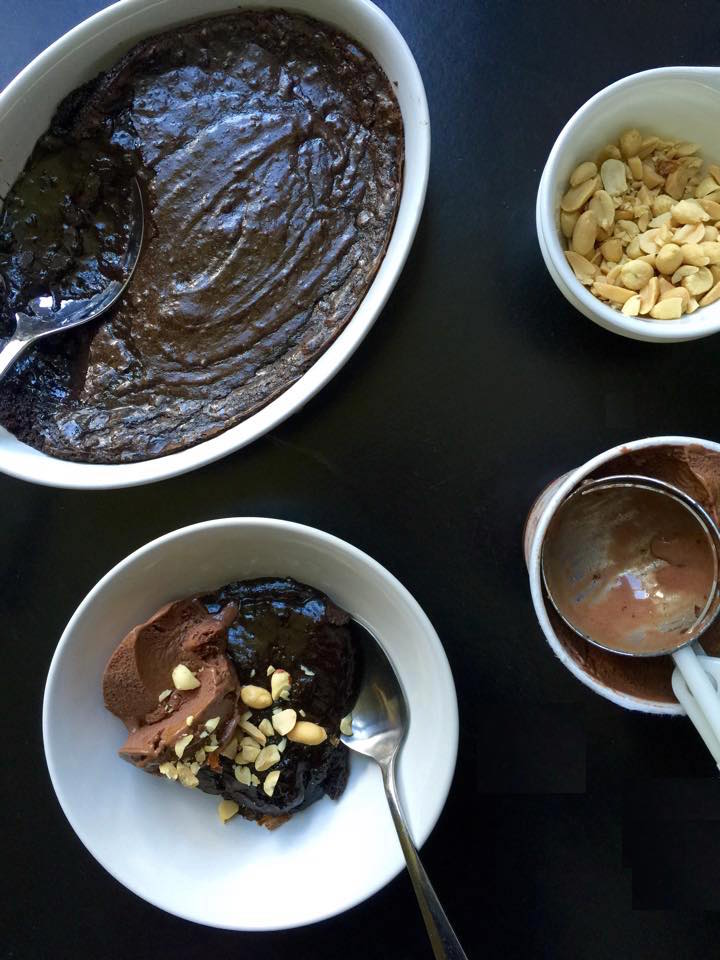 Now when I was queuing up all these recipes, finals week was something that seemed so far away (and rightfully so). And that's why as I post this recipe, I can hardly believe I'm having my last week of classes!
Time really flies, because somehow I'm this close to finishing my first semester of college.
(What?!)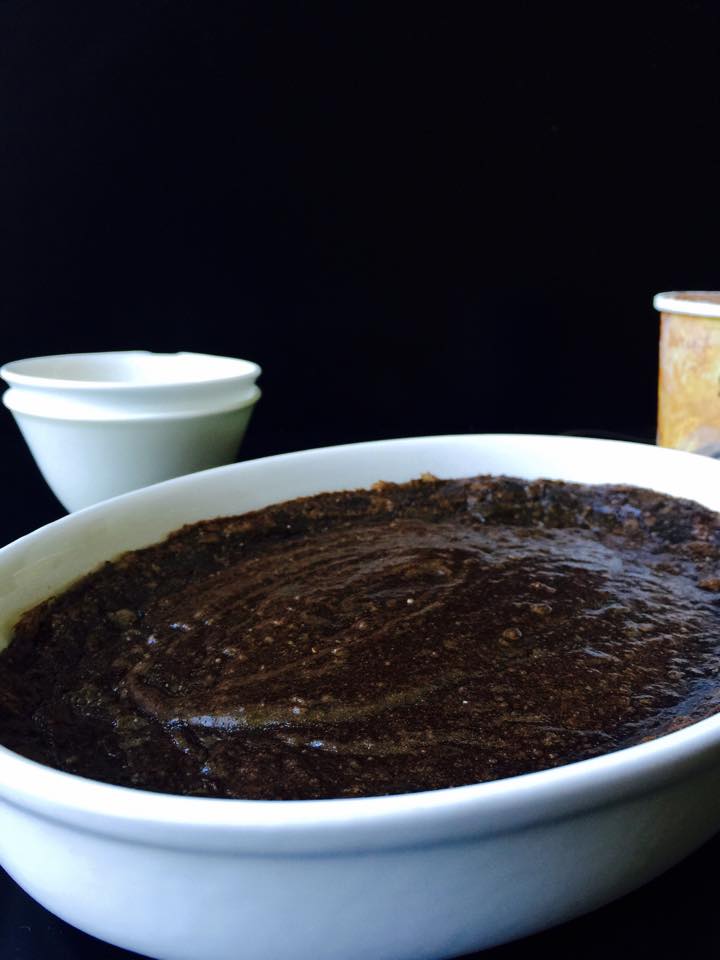 Now the reason I wanted to post this recipe during finals is that it's just so freaking easy to make, and this is the kind of winter study snack any cold, sleep-deprived college student could want.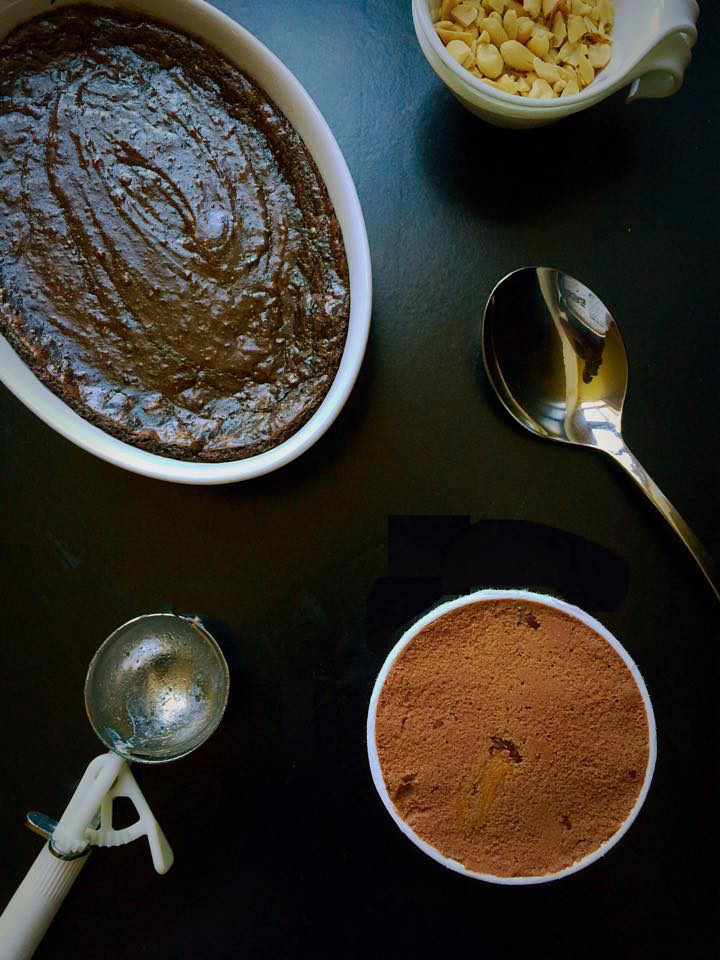 I barely ever bake with mixes, but I'd heard that a couple Duncan Hines mixes were vegan, so I decided to bake something with brownie mix.
Now generally you add eggs to boxed mixes. Eggs are kind of like glue- they hold baked goods together. So without eggs, I knew this brownie mix wouldn't really turn into brownies.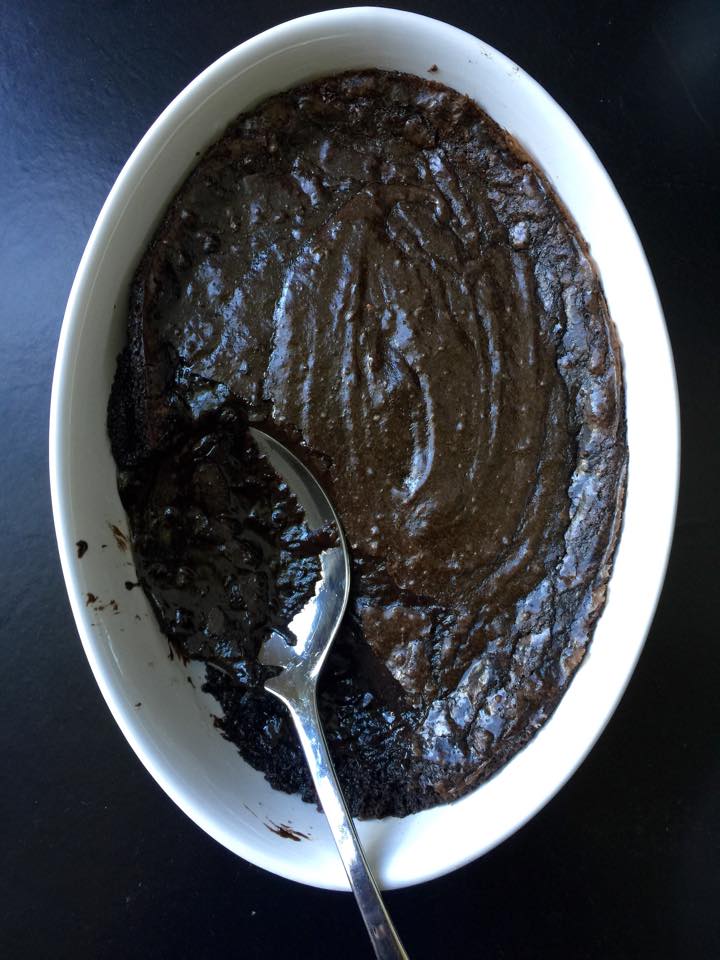 And rather than try and do some of my usual vegan baking chemistry, I just went with it and used only one flax egg! The result?
Ooey gooey barely-baked molten brownie goodness.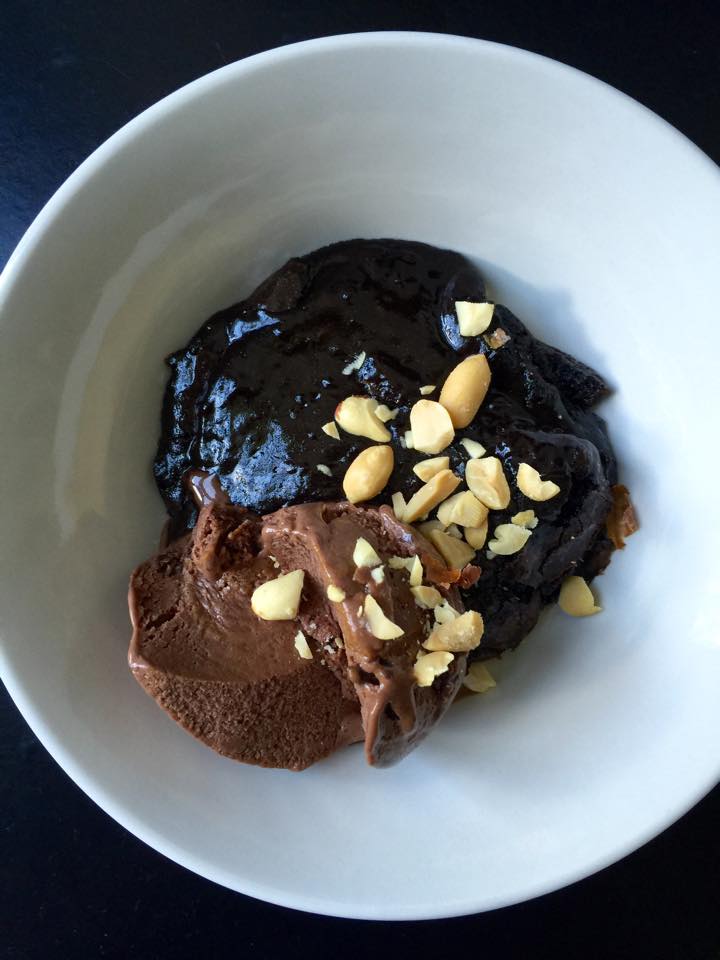 Top it off with vegan chocolate peanut butter ice cream and crunchy peanuts and you have yourself a diner-worthy vegan brownie sundae that'll get you through the last week of classes! (And maybe even through exam week?) Enjoy!

No-Fuss Peanut Butter Vegan Brownie Sundae!
Prep time:
Cook time:
Total time:
This easy 4-ingredient molten brownie is topped with vegan ice cream and chopped peanuts for a delicious chocolate and peanut butter brownie sundae that resembles a peanut butter cup!
Ingredients
Brownies
1 box Duncan Hines Dark Chocolate Brownie Mix (or other accidentally vegan mix)
1 flax egg (1 tbsp flaxseed meal + 3 tbsp water)
⅓ cup canola oil
⅓ cup water
Toppings
¼ cup So Delicious Soymilk Ice Cream (Peanut Butter Zig Zag)
Chopped peanuts
Instructions
Grease your pan with coconut oil or vegan butter.
Combine all your brownie ingredients and bake for 20 minutes for pudding-like brownies or 30 minutes for thicker brownies.
Top with ice cream and peanuts. Serve!