Brownies are totally my thing.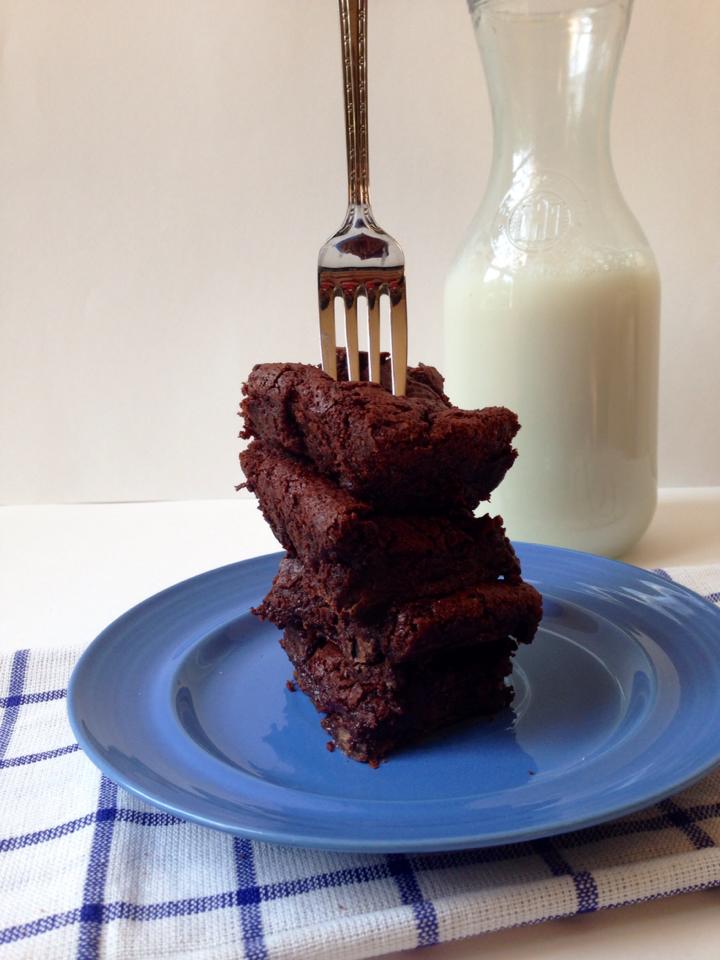 They were the first thing I baked on my own from scratch. They had walnuts and were topped with icing and I fell in love.
For about a four month period during 7th grade, I'd make at least two pans of brownies weekly for my friends. The situation was getting a little out of control, but hey, no one was complaining. Now, I try to fatten up my friends on a less continual, but still frequent basis. (If you're on my jazz company, you know.)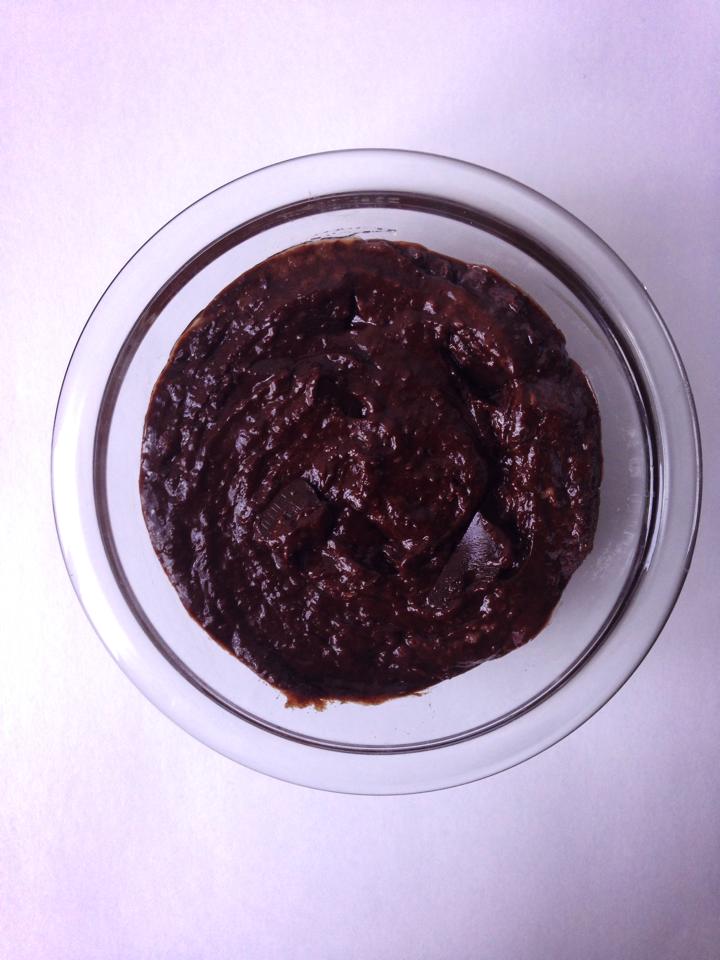 Besides being one of my favorite desserts to enjoy, brownies are the ideal baked good because they dirty only one bowl, take under an hour to make and serve, and can be pretty much endlessly customizable.
Also, chocolate.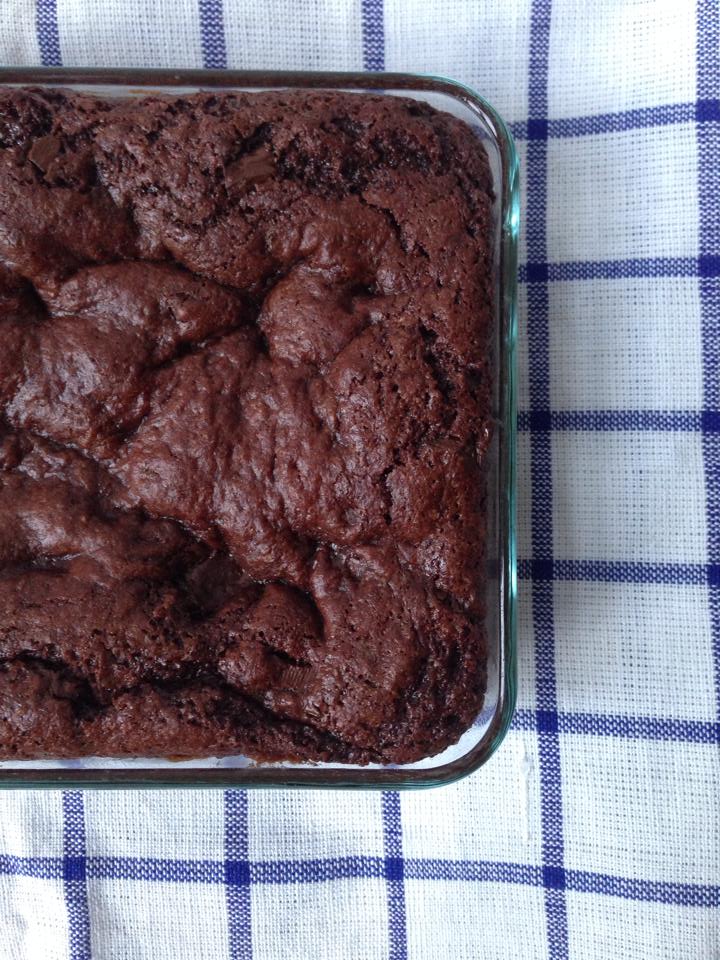 I don't know exactly when I developed my own recipe, but my brownie-making instructions have been pinned to the kitchen bulletin board for years. This year, as a vegan, I had to make a couple substitutions to replace the eggs I used to use.
I definitely underestimated how much eggs matter.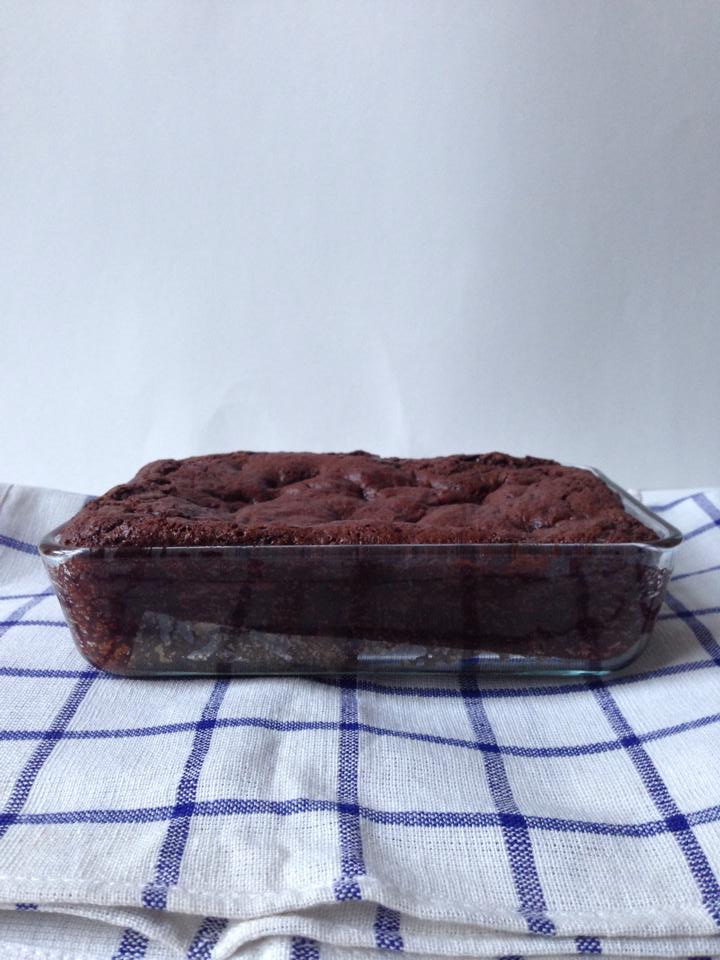 In one week, I made five pans of brownies before I found my perfect recipe. I loved the flavors of all the brownies, my only issue was consistency. Some were too fudgy, others too cakey. I had a batch that seemed perfect and then fell apart while I was trying to take pictures.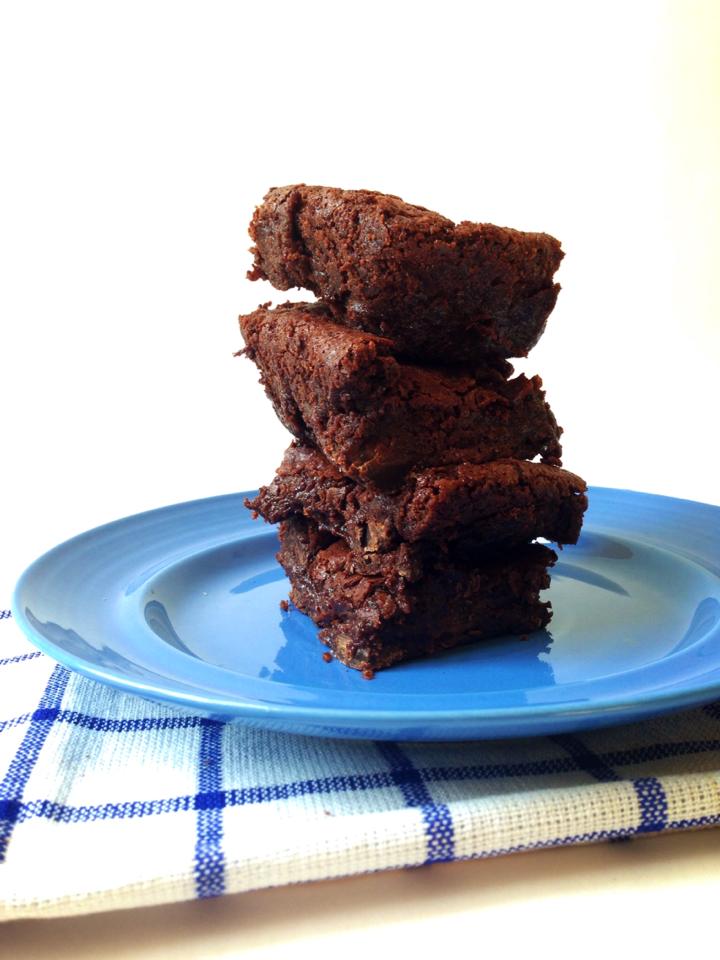 It seemed like vegan brownies just weren't happening off of my base recipe.
Luckily, subbing one egg with applesauce and the other with flaxseed meal did the trick. These brownies are fudgy, intensely chocolatey, and all-around delicious. What I love about these brownies is that they aren't "vegan brownies". They don't have a ton of really strange ingredients nor are they necessarily health food. Raw brownies and black bean brownies are admittedly some of my favorite brownie variations, but it's also nice to know that the original sugar, flour, and cocoa method can be veganized pretty easily.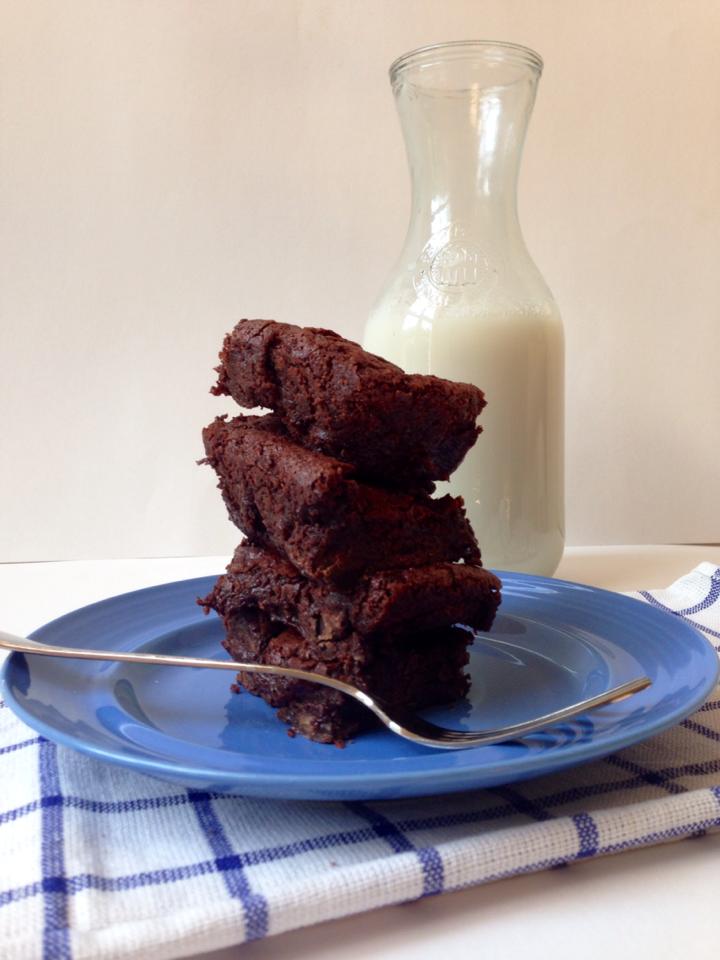 Easily enough that I make these far too often.
Or not often enough?
Make them and you decide!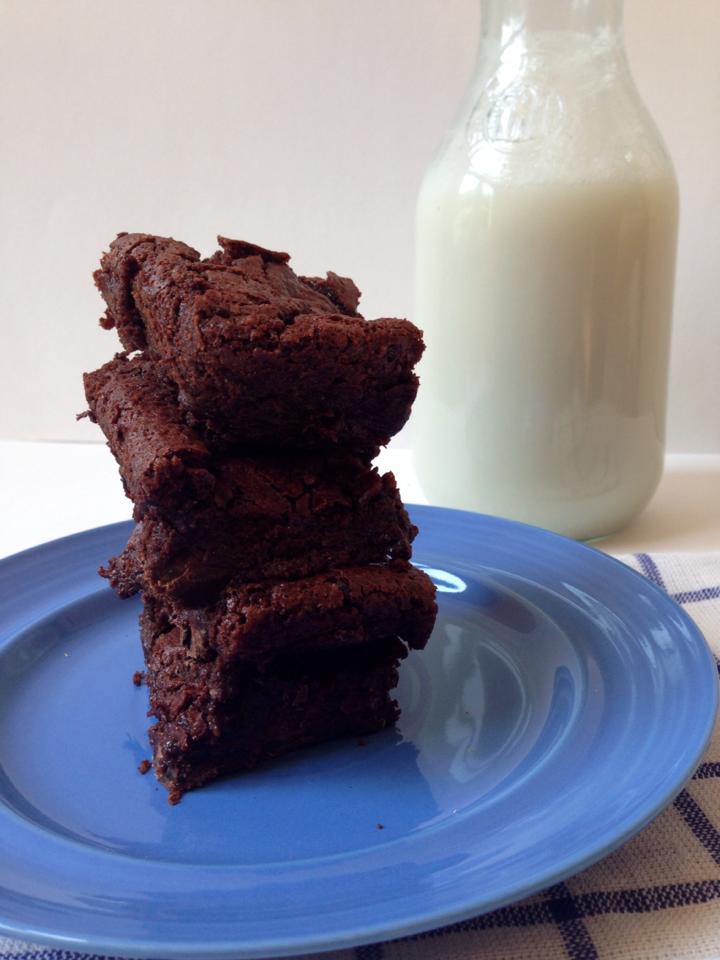 My Favorite (Vegan!) Brownies
Prep time:
Cook time:
Total time:
Serves:
6-8 large brownies
An easy one-bowl, vegan dessert recipe that requires less than an hour to make! These fudgy vegan brownies are a crowd pleaser, but equally good to demolish alone when you need a chocolate fix!
Ingredients
½ cup all purpose flour
½ cup unsweetened cocoa powder
1¼ tsp baking powder
½ tsp salt
½ cup (=1 stick) vegan butter, melted
¼ cup unsweetened applesauce (=1 egg)
1 tbsp flaxseed meal + 3 tbsp water (=1 egg)
1 cup sugar
1 cup vegan chocolate, roughly chopped (or sub chocolate chips)
Instructions
Preheat oven to 350° F and line a 4x6 (or 8x8 square pan for thinner brownies) with greased parchment paper.
Combine water and flaxseed meal and set aside until gelatinous.
Combine flour, cocoa, baking powder, and salt in a large mixing bowl.
Stir in melted vegan butter, applesauce, sugar, and flax egg until well combined.
Stir in chopped chocolate or chocolate chips and/or any other add-ins (nuts, candy, etc.).
Bake in preheated oven for 25-30 minutes.
Remove from oven and let cool completely on wire rack before serving.