I only own two cookbooks.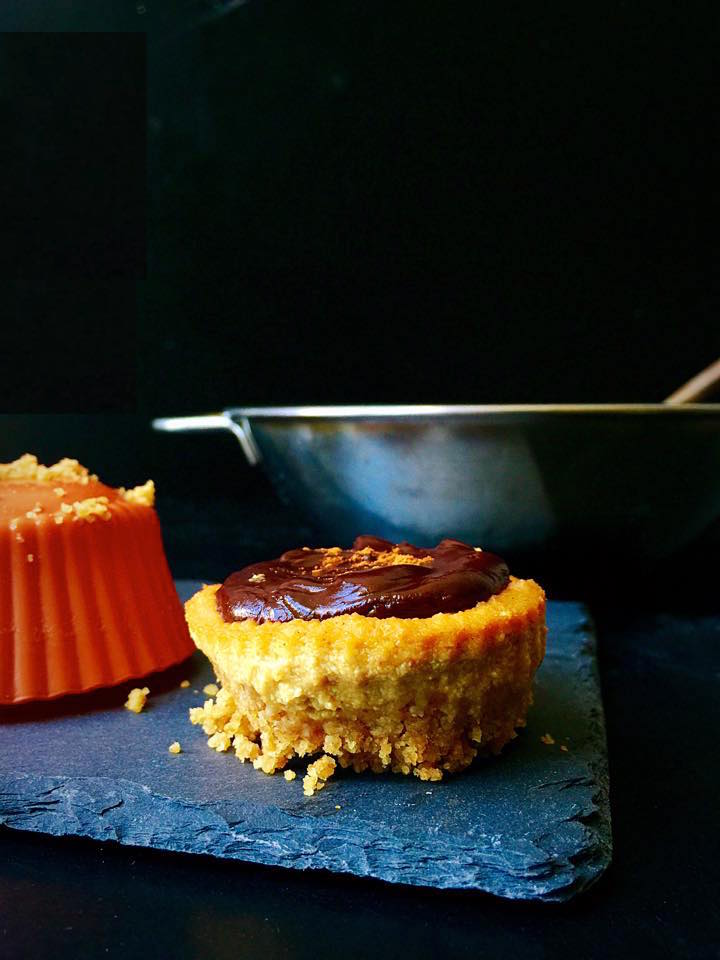 The first I bought when I was probably around 10 and convinced I wanted to be a chef and go to the Culinary Institute in upstate New York. My family and I were on vacation and when we passed by it, I bought a book of vegetarian recipes.
I've made, like, one thing from it. It was minestrone, and I made it for my birthday party with my mom (I was totally a cool kid, okay?). It was delicious, and yet I was never really motivated to open it again.
(It does, however, make a great prop.)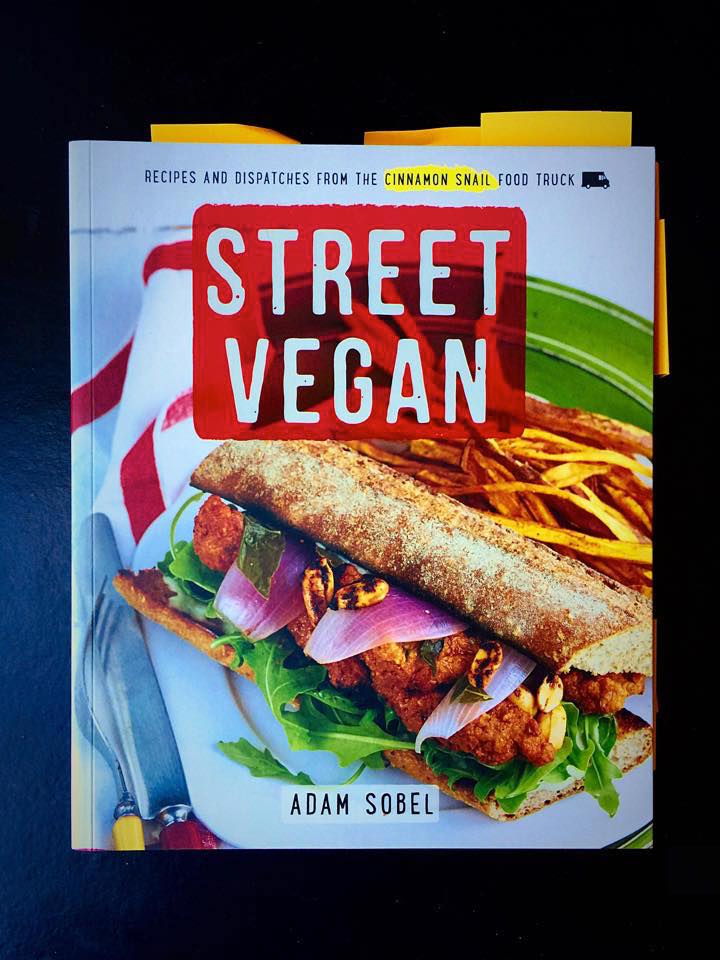 I think as a vegan, with a pretty restricted diet, cookbooks don't really make sense to me. But even beyond that, I'm just never one for sticking to recipes when it comes to cooking and baking.
When I received an all-vegan cookbook as a gift, I knew I had to actually use it (no excuses!) and I'm glad I did, despite it being incredibly difficult to not adapt the recipe at all.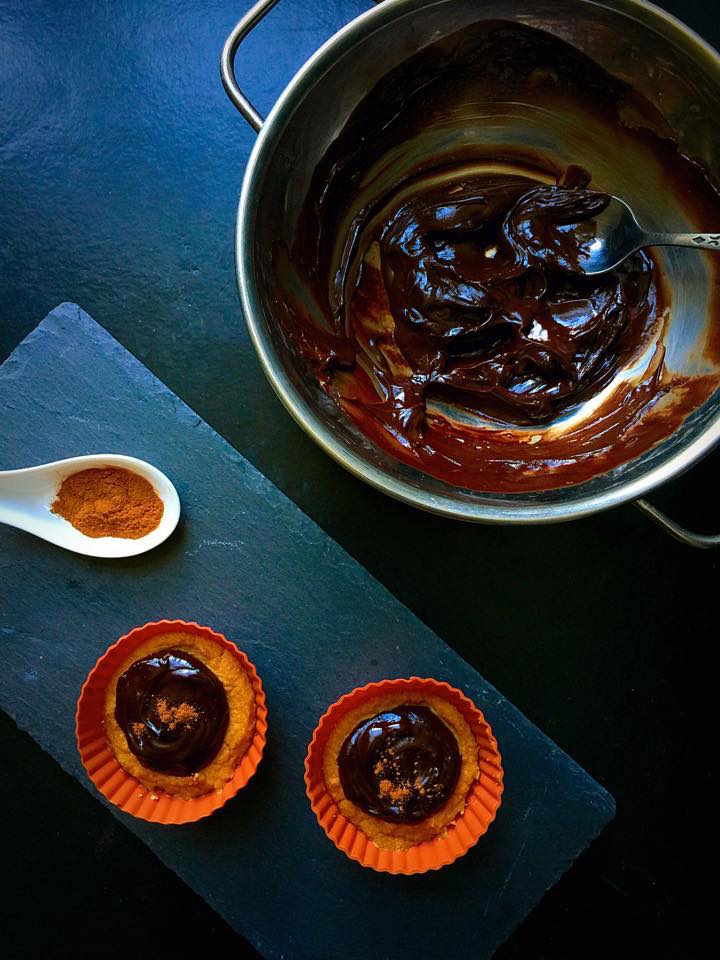 Street Vegan by Adam Sobel is definitely packed with tasty, exciting recipes that remind the reader that eating vegan doesn't need to be boring. My only problem with the book is that most of the recipes have endlessly long lists of ingredients, not all of which are easily available. I chose this recipe because I actually had all the ingredients in my pantry (even as a vegan, I didn't have a lot of the necessary items for many of the recipes in the book) and it definitely delivered! Whether you make these cheesecakes or buy the book and try out the others, you'll be eating something truly delicious!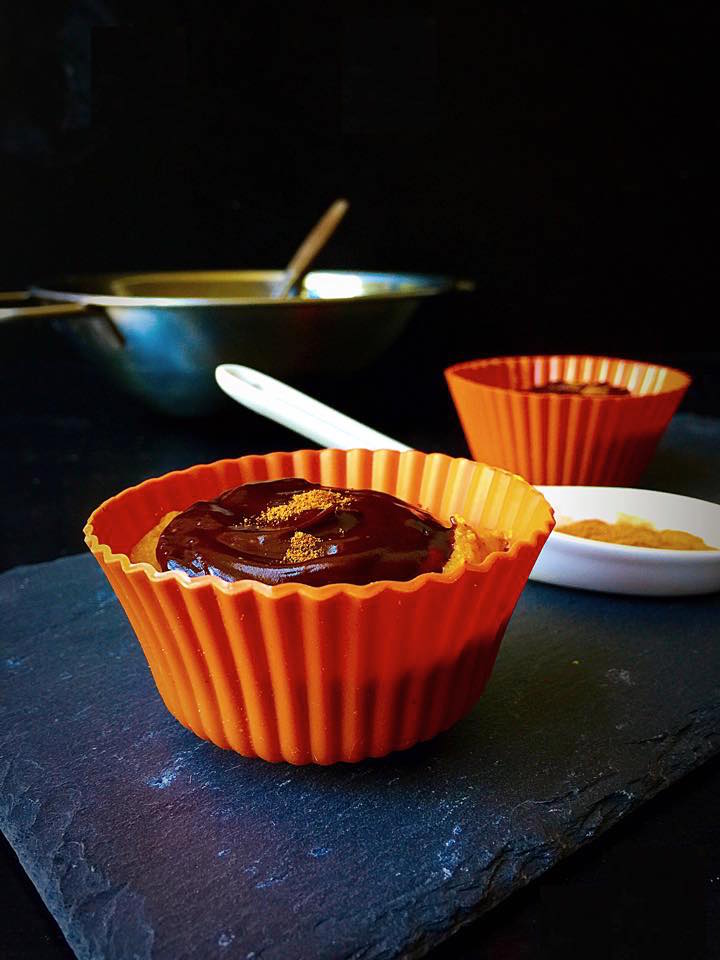 These pumpkin cheesecakes are so festive and totally creamy. The ganache is my recipe and definitely takes them to the next level!

Mini Vegan Pumpkin Cheesecakes with Chocolate Ganache
Author:
"Street Vegan" by Adam Sobel (adapted slightly by Whisk & Shout)
Prep time:
Cook time:
Total time:
These mini pumpkin cheesecakes are perfect for a fall gathering. Individually-portioned and packed with cinnamony pumpkin goodness, these cheesecakes are topped with a rich chocolate ganache.
Ingredients
Crust
6 vegan cinnamon graham crackers
2 tbsp coconut oil
2 tsp water
Filling
1 cup vegan cream cheese (= 1- 8 oz container)
½ a block of extra firm tofu, cut into small pieces
½ cup pumpkin purée
scant 1 cup coconut sugar or cane sugar
2 tbsp rice vinegar
3 tbsp coconut milk
¼ tsp salt
1 tbsp cinnamon
Toppings
Instructions
Preheat oven to 250 F (yes, two hundred and fifty degrees!)
Combine crust ingredients in a food processor and press into 12 lined cupcake tins (1 tbsp crust each tin).
Combine filling ingredients in a blender or large processor and spoon 2 tbsp of filling into each cupcake tin.
Bake for 45 minutes.
Meanwhile, prepare ganache.
Remove form oven and let cool on wire rack.
Immediately after removing cheesecakes from oven, spoon 1 tbsp ganache onto each cheesecake and sprinkle with cinnamon.
Let cool to room temp, and then gently remove cheesecakes (with liners still on) from tin.
Chill in fridge for 2 hours before serving.