I never liked jam much, until I tried it with other flavors.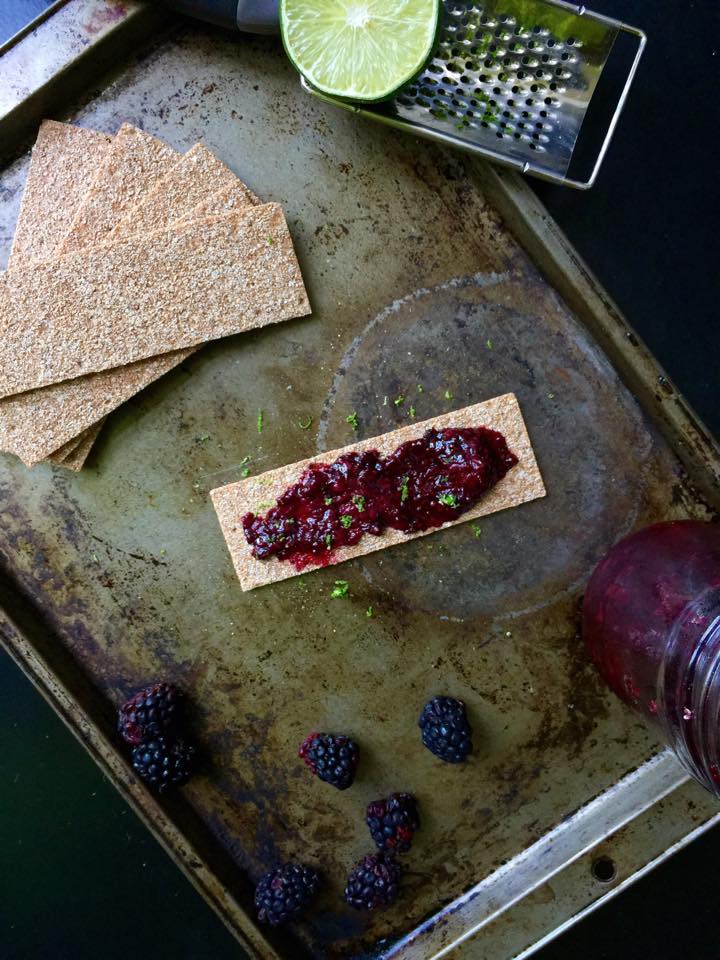 Raspberry and chocolate? To die for. Apricot and coconut? The best. Blackberry and lime? Well. You can see for yourself.
This stuff is epic. Packed with tart flavor from the blackberries and a bite from the lime, this jam is texture and protein-rich with the addition of chia seeds.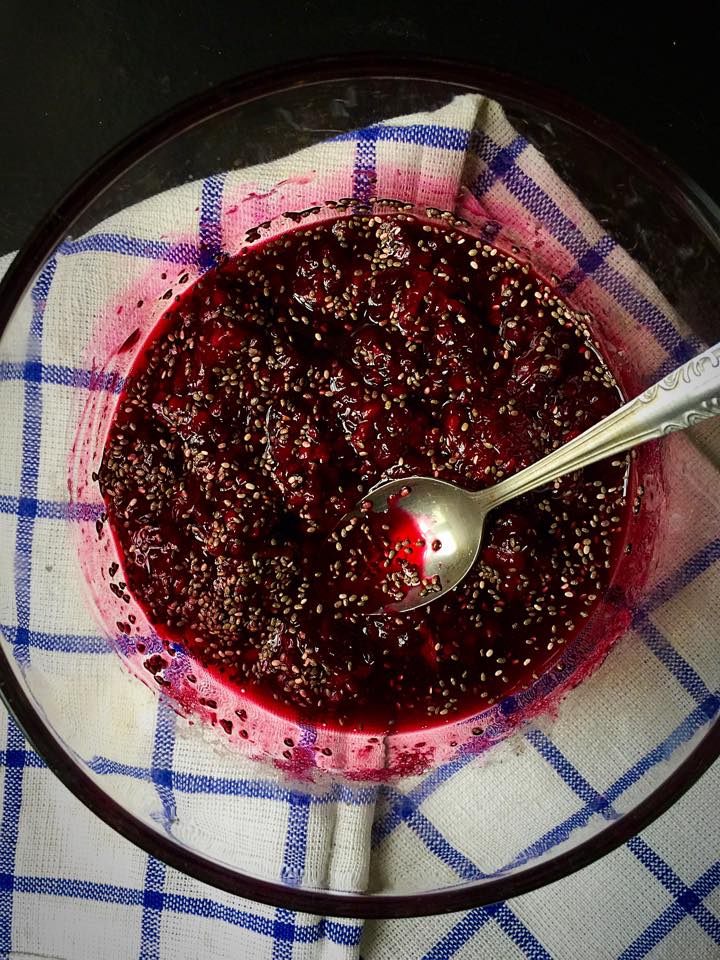 My favorite way to enjoy this jam? On a cracker. Something about the chia seeds screams 'cracker' with this jam.
When the lovely people at Finn Crisp sent me some crispbread, I knew that jam was in my future.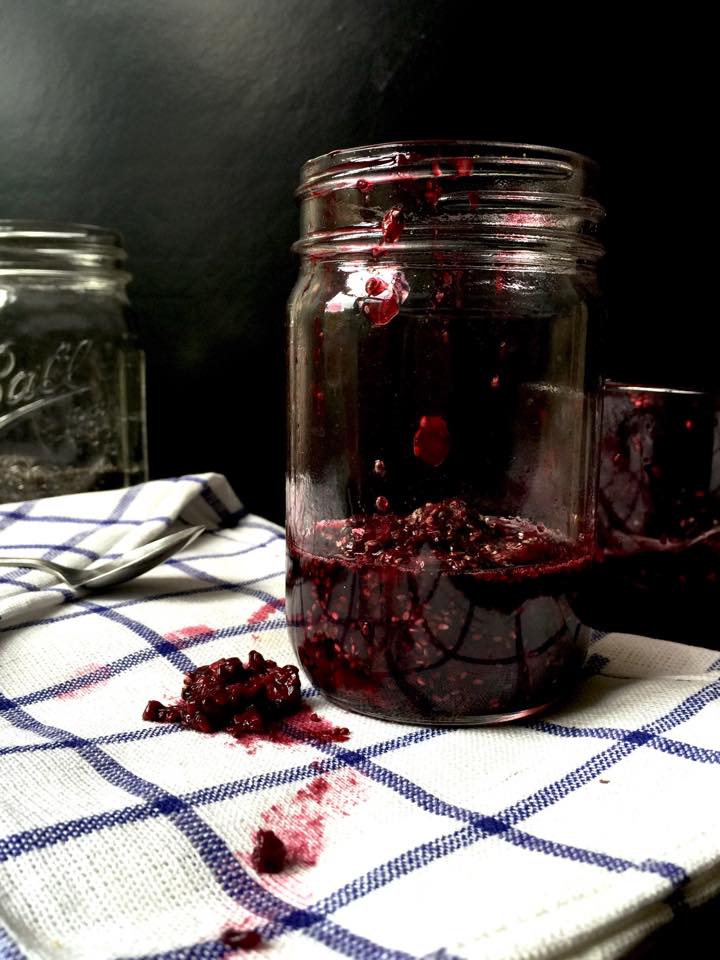 Now the only problem with jam is… it normally takes five years and all your patience to make. I mean, countless pots and pans, hours of waiting, juice staining every conceivable surface… making jam can be quite a mess.
So I decided I wasn't about that life and that I was going to spend approximately five minutes prepping and let the fridge do the rest. Plus, it's getting pretty hot and standing by a steaming pot on the stove is not exactly ideal.
This jam begins with fresh blackberries, lime juice, and a little maple syrup for sweetness. It bubbles up in the microwave and then you stir in your chia seeds. Let it sit overnight in the fridge and spread it over some Finn Crisp crispbread crackers (or bread… or on pancakes… or waffles… or just out of the jar) and grate some lime zest all over that bad boy.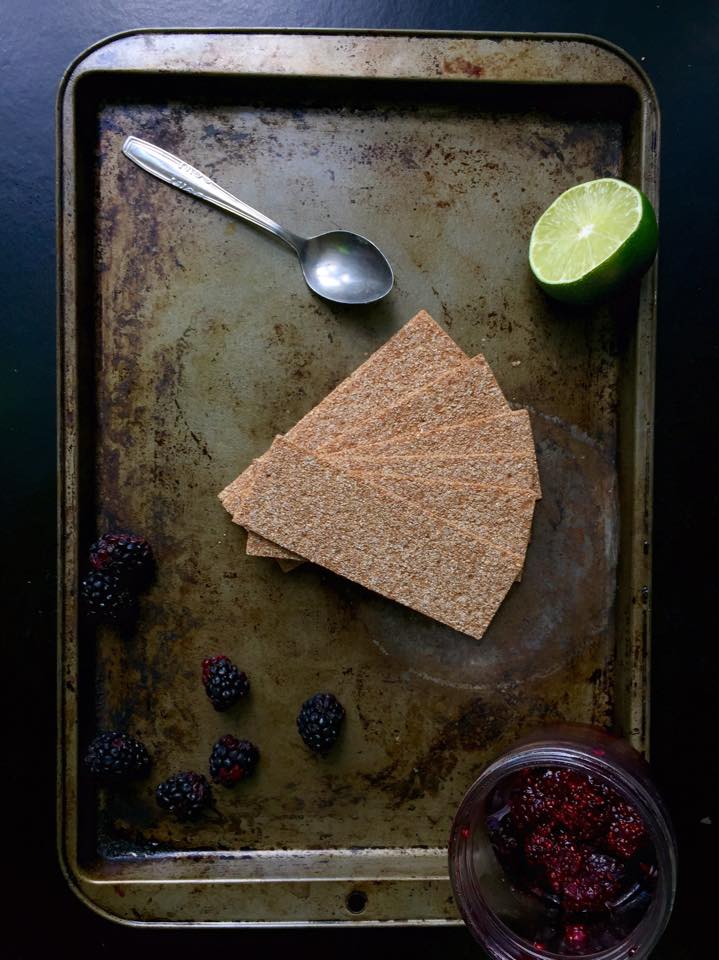 Snacks have never been so fun.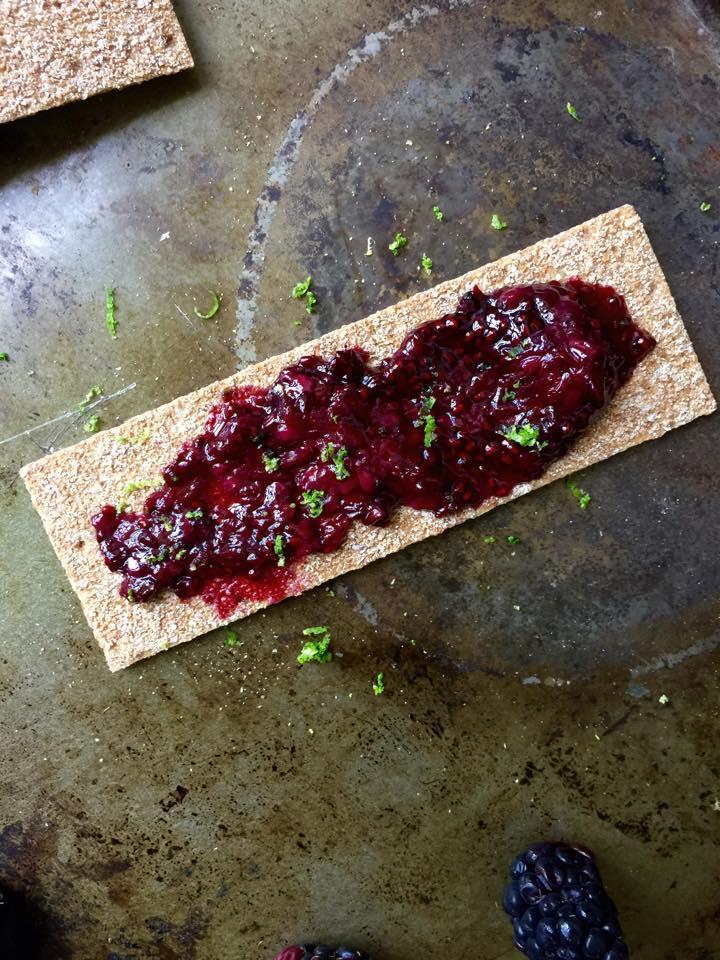 Thanks so much to Finn Crisp for sending me some awesome crispbread! This post is sponsored by Finn Crisp, but all expressed opinions on Whisk & Shout as well as affiliate social media pages are my own. I was not compensated for this post.

Microwave Blackberry Lime Chia Jam
Recipe type:
Snack, Breakfast, Condiment
This quick microwave jam only dirties one bowl and requires about five minutes of hands-on prep! Blackberries and lime come together to form a tropical and tangy spread.
Ingredients
Jam
1 cup blackberries
1 tbsp maple syrup
1 tbsp lime juice
2 tsp chia seeds
To Serve
8-10 crackers (I used Finn Crisp crispbread)
zest of one lime
Instructions
In a microwave-safe bowl, microwave blackberries, maple syrup, and lime juice for 3 minutes. Make sure the bowl is very large, this will bubble up.
Remove from microwave and stir in chia seeds.
Refrigerate for 4-6 hours or overnight.
Top each cracker with jam and grate lime zest on top before serving.