I'm going to be real, Thanksgiving kind of wiped me out.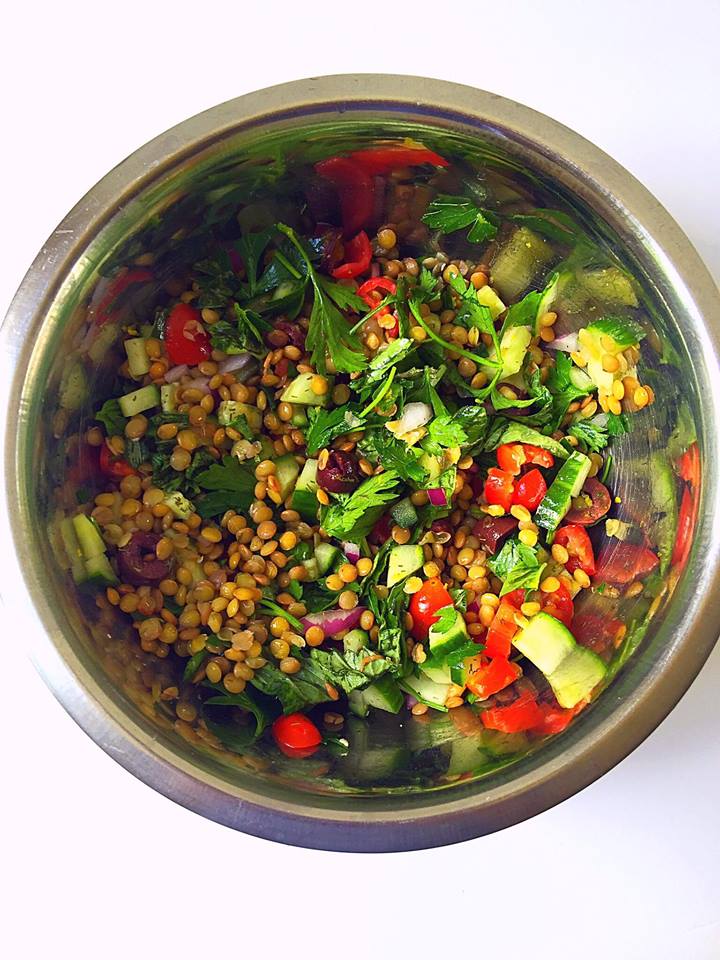 I've just been sleeping and eating and sleeping more on repeat. Definitely not complaining though!
Although all the leftovers have been good, I'm ready to get back to my routine.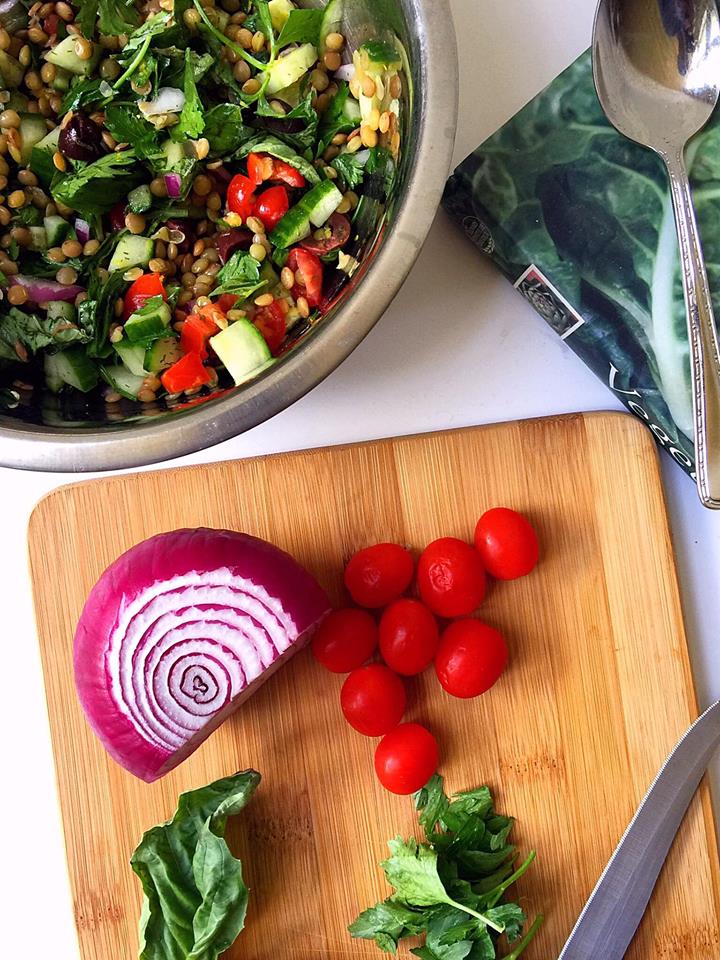 (Well at least once I get back to school)
((The mashed potatoes are really good, okay?))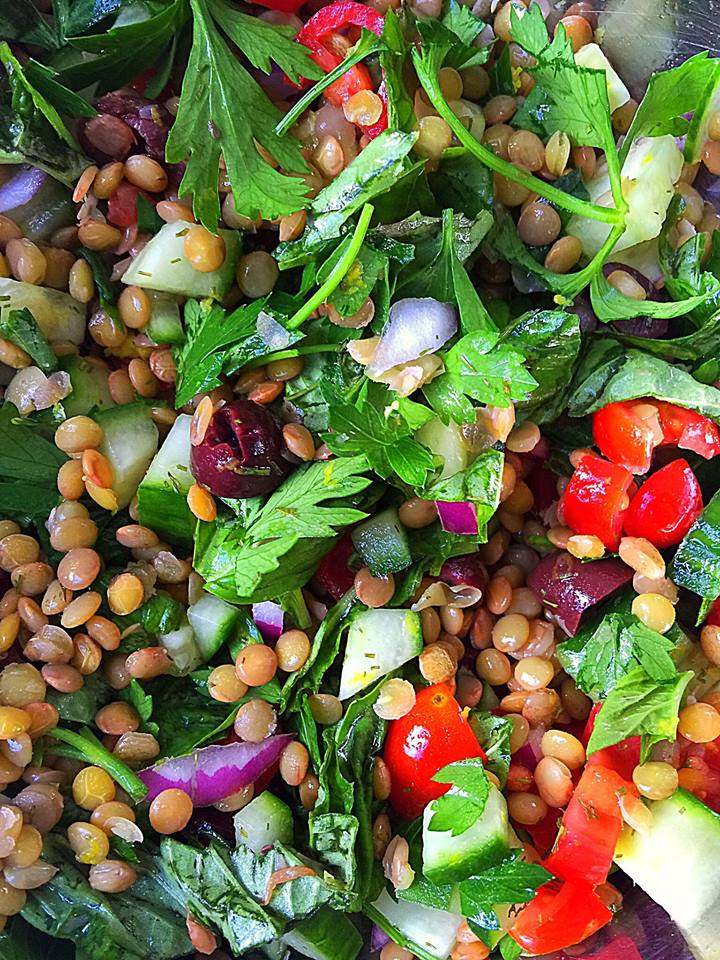 This salad is the perfect reset after a weekend of eating things that seemingly all contain massive amounts of cream, cheese, and/or cream cheese.
It's super easy to make, so your food-fatigued body doesn't have to do much work. Plus, it's really good for you.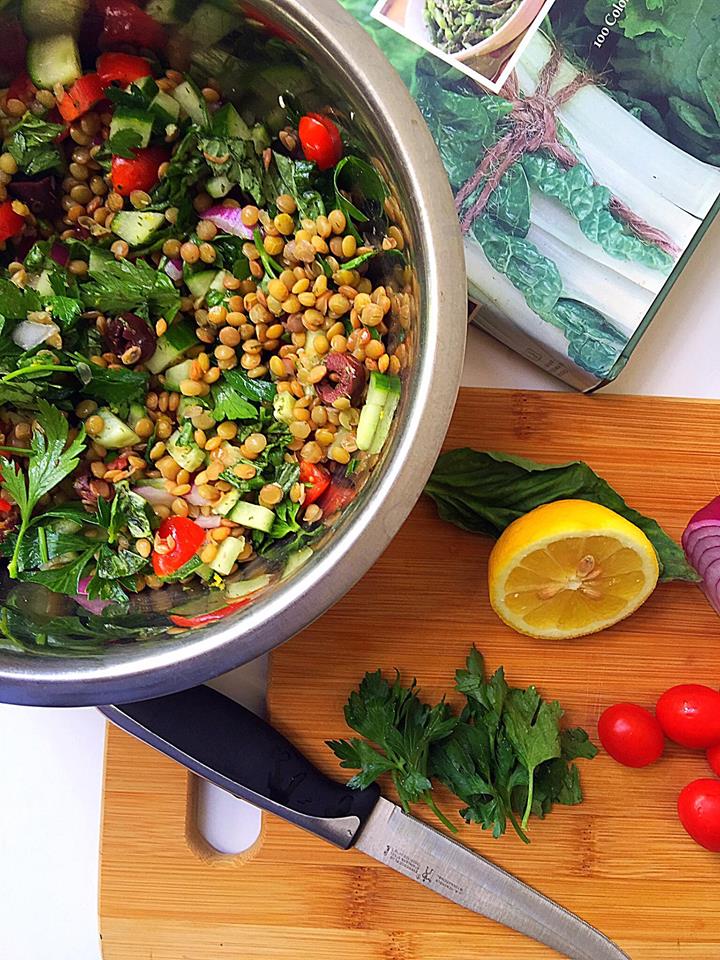 This healthy and easy lentil salad combines chickpeas, tmatoes, cucumbers, and olives with herbs like basil, parsley, and dill as well as lentils for a delicious side or entrée!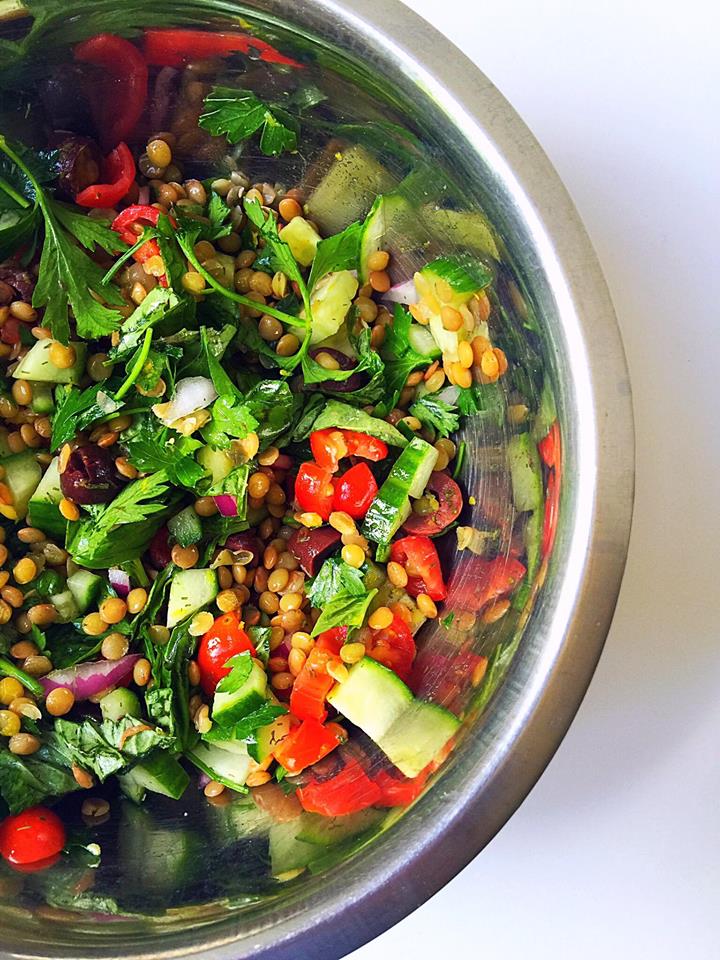 I hope your Thanksgivings were all lovely! If you have a moment, read this short essay about the real foundations of Thanksgiving and how it relates to indigenous politics today. Let's not forget our own history.
Mediterranean Lentil Salad
Recipe type:
Salad, Appetizer, Side, Lunch
Serves:
1-2 as a main, 4-6 as a side
This healthy and easy lentil salad combines fresh Mediterranean vegetables with herbs and lentils for a delicious side or entrée!
Ingredients
½ cup parsley, chopped
1 cup cooked lentils (about ⅓ cup dry)
1 tsp olive oil
juice and zest of half a lemon
¼ cup diced cucumber (about ⅓ of a large cucumber)
4-6 grape tomatoes, halved
2 tsp dried dill
2-3 basil leaves, finely chopped
5-6 kalamata olives, sliced
salt and pepper to taste
Instructions
Combine all ingredients and chill for about half an hour before serving!