If there's one type of recipe I always make when I want to bake, it's banana muffins.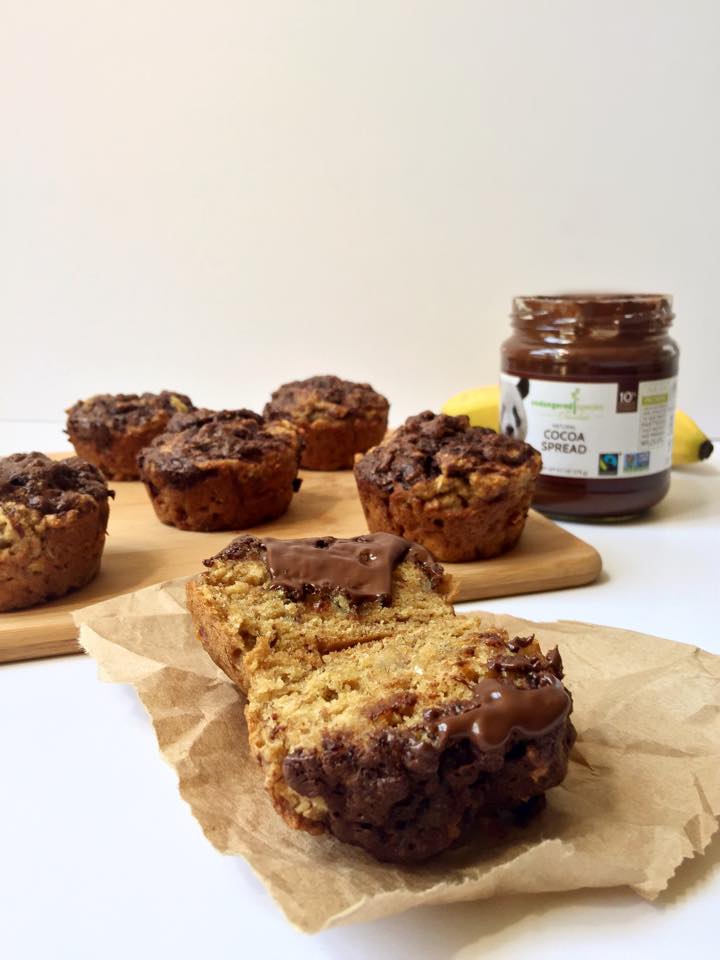 Or banana bread. Why? Because I always have bananas lying around. And add some flour and sugar and you're basically halfway to a delicious baked good!
Not only are bananas abundant, they're also super healthy. They're a great source of Vitamin C, dietary fiber, Vitamin B6, and potassium.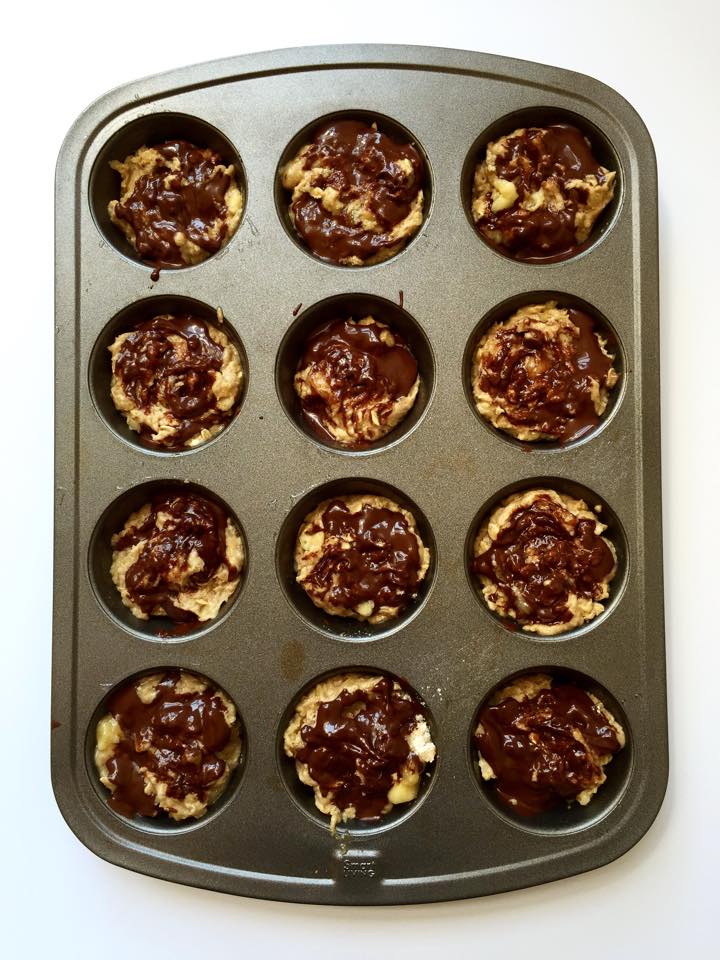 The downside? They have a high sugar content. Luckily, when you're baking, bananas release those sugars and get all caramelized, which makes them even sweeter, so you really get your worth with all the natural sugar. Plus, it means you can use less added sugar (or none at all!) when baking with them.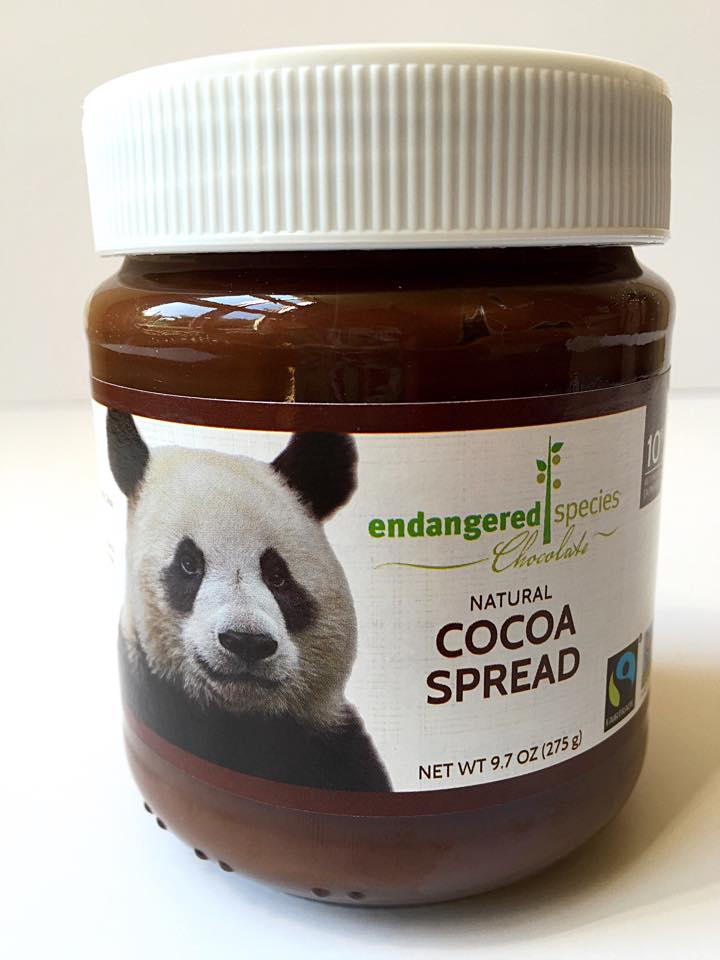 These muffins are naturally sweetened with maple syrup and uses rolled oats and white whole wheat flour to keep them healthy. I swirled some vegan cocoa spread on top, but you could always omit that if you're really trying to avoid processed foods/refined sugars. Or, on the other end, if you're not vegan, Nutella would be amazing on these!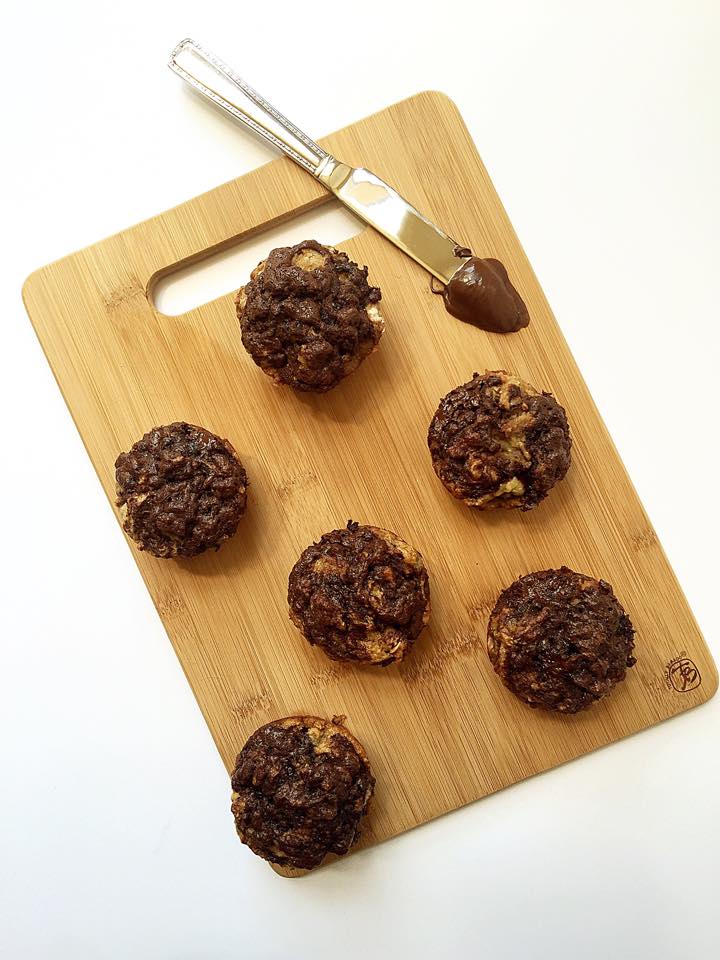 These muffins don't stick to the pan, can be made in one bowl, and take just over half an hour. They barely require cooling time, so these muffins are perfect breakfast material and can be made the same morning they are enjoyed!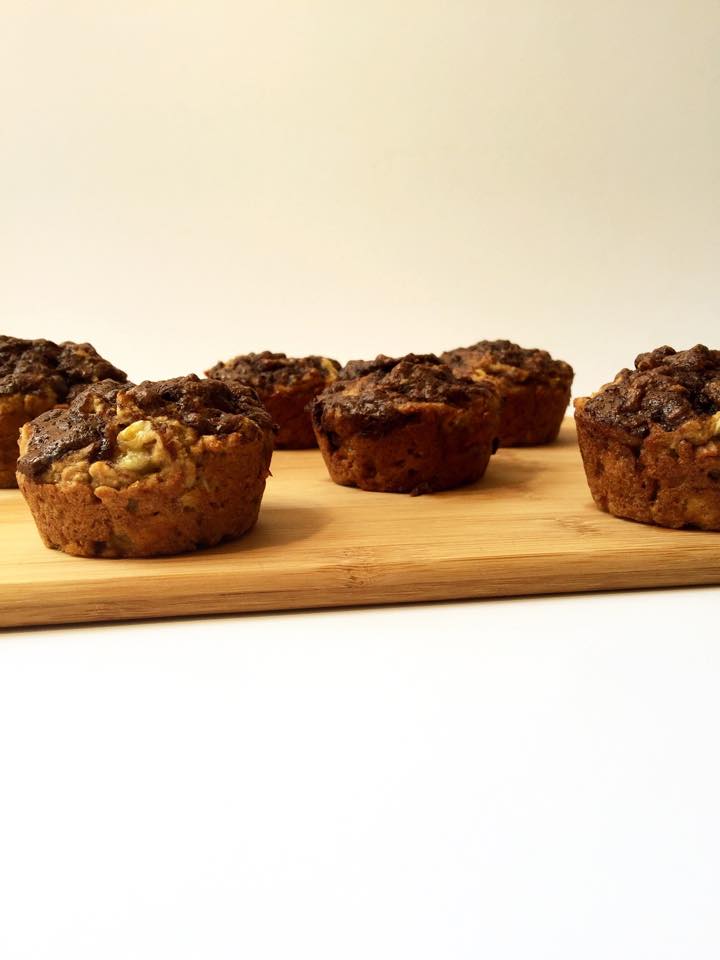 These vegan banana cocoa muffins are a perfect, guilt-free way to enjoy a sweet treat during the month of resolutions. Enjoy! xx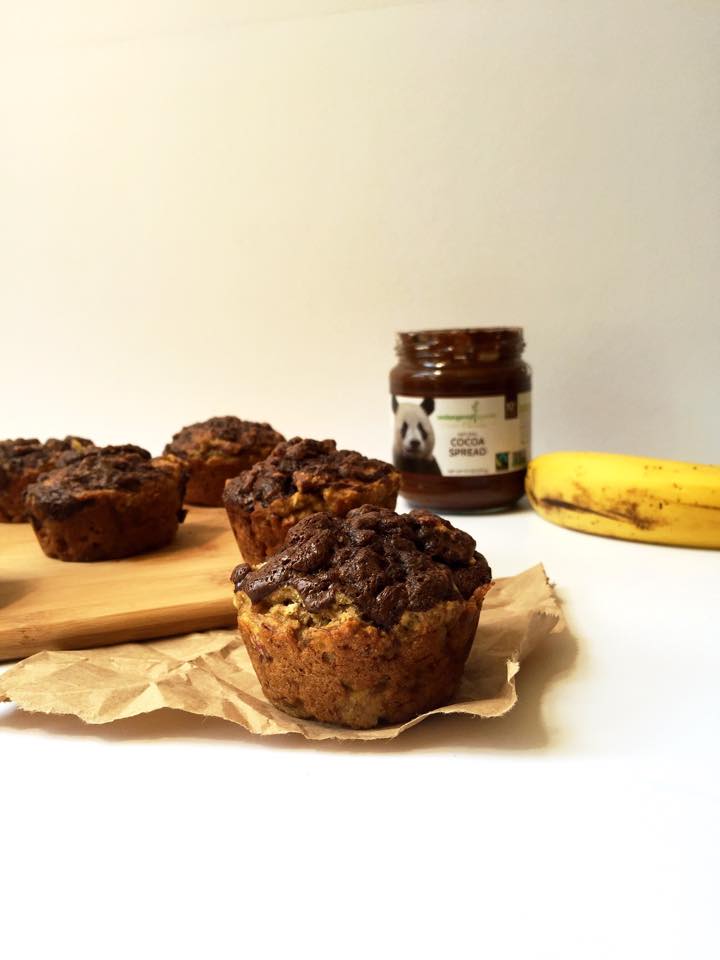 Marbled Vegan Banana Cocoa Muffins
Author:
Cookie and Kate, adapted slightly by Whisk & Shout
Recipe type:
Breakfast, Dessert
Prep time:
Cook time:
Total time:
These moist banana muffins have a vegan cocoa swirl! Naturally sweetened, these muffins are healthy enough for breakfast but decadent enough for dessert!
Ingredients
⅓ cup melted coconut oil
½ cup maple syrup
2 tbsp egg replacer + 4 tbsp water (or 2 flax eggs)
3 ripe bananas
¼ cup almond milk
½ tsp baking soda
½ tsp baking powder
1 tsp vanilla extract
½ tsp salt
½ teaspoon cinnamon
1¾ cups white whole wheat flour
⅓ cup rolled oats
5-6 tsp vegan cocoa spread, melted
Instructions
Combine coconut oil, maple syrup, and egg replacer and whisk to mix.
Add bananas and mash with a fork in the bowl, so that some texture remains.
Add almond milk, baking soda and powder, vanilla, salt, and cinnamon. Whisk well to combine.
Add flour and oats and combine with a wooden spoon.
Using a ladle, fill a prepared muffin tin (I got 12 muffins) with batter about ⅔ full.
Add ½ tsp cocoa spread to each tin and swirl around the top.
Bake for 22-24 minutes and cool on a wire rack before serving.
*adapted from
here