It's been almost two weeks!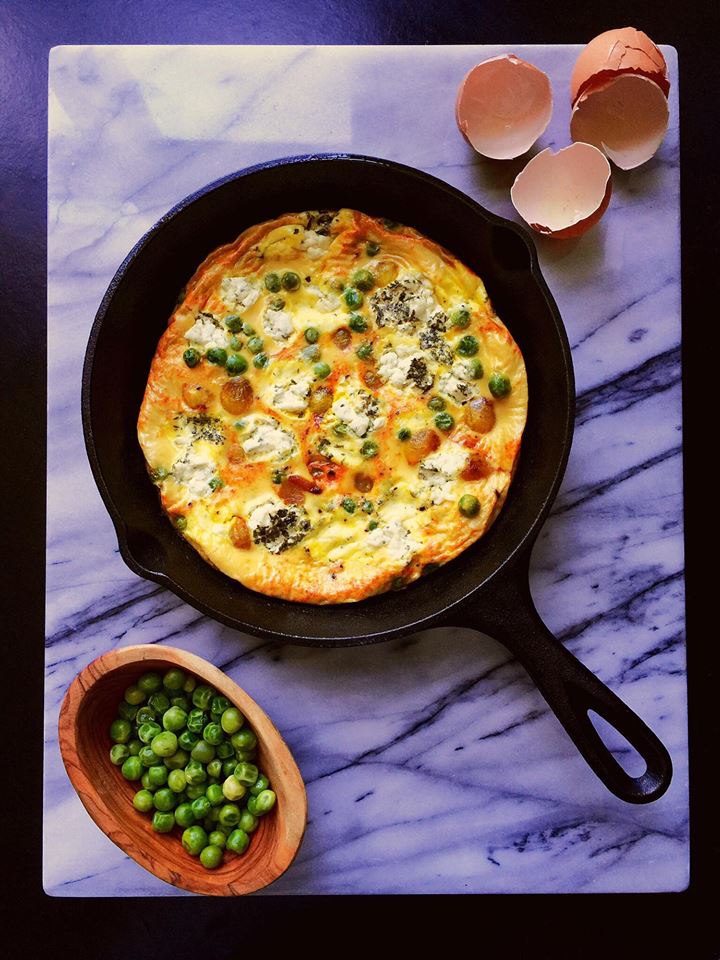 I didn't even take an intentional break from posting (and I've been as busy in the kitchen as ever), but I just realized now- 11:32pm on a Sunday night- that I haven't updated this blog in well over a week!
What have I been up to? Surprisingly, nothing too special. I've just been spending very little time on the computer and dividing my time between work, friends, more work, dance, and cooking. It's gotten to the point where I open my laptop maybe once a day.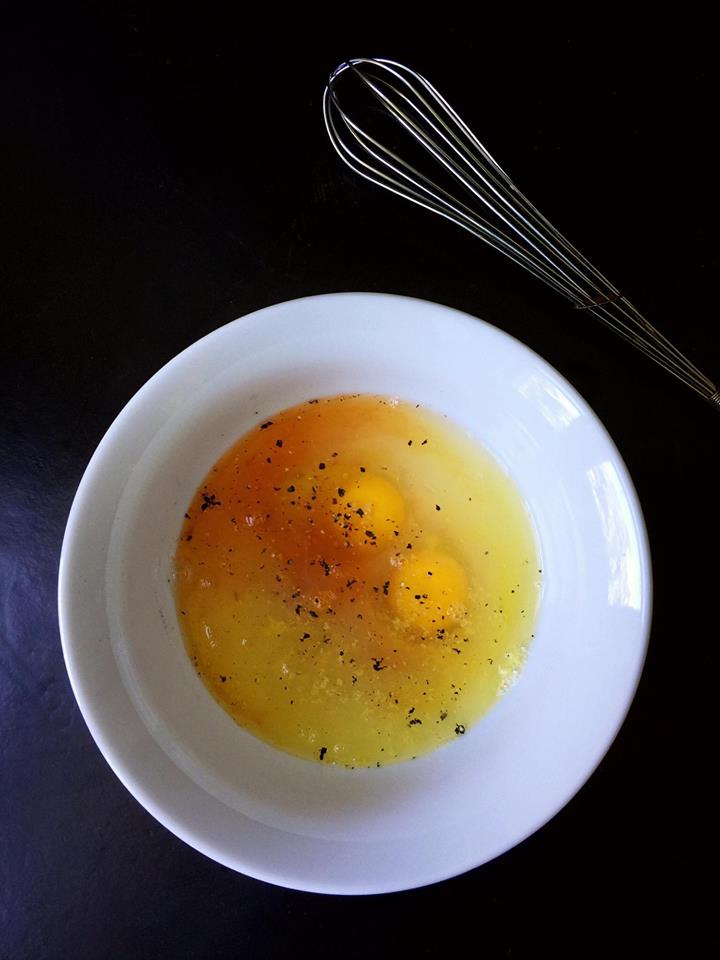 I'm pretty happy to be living in the present, even if it means I should be a tad more cognizant of what's going on (…or not going on) on the blog! I've been journalling more, actually hydrating well, and I started composting. Sometimes it's the little things!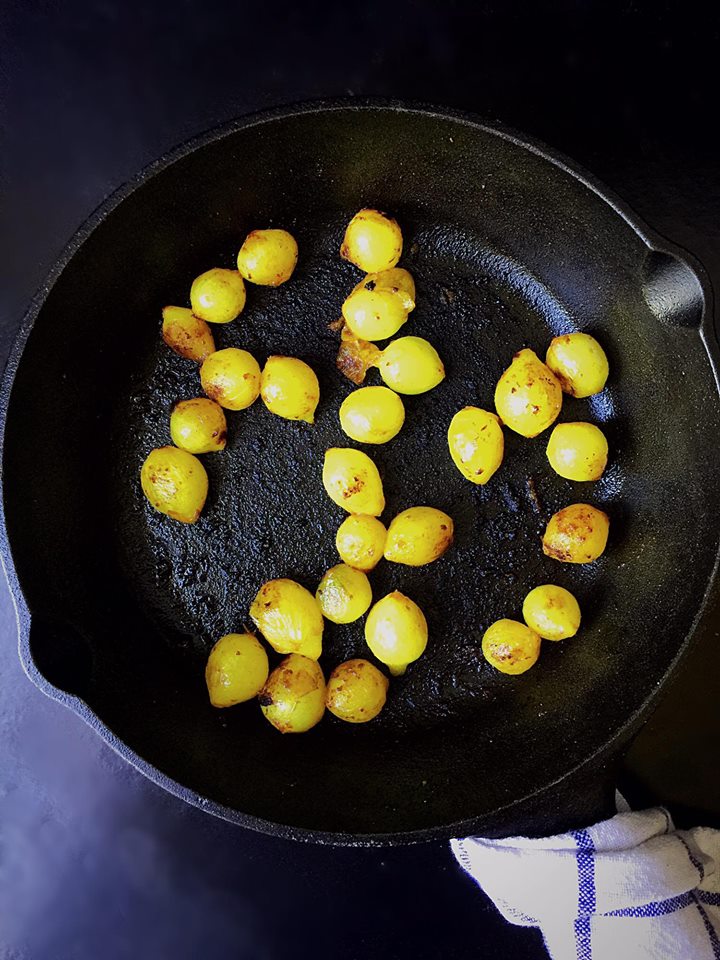 This frittata is one of those little things that can make a day just better. Perfect for breakfast or brunch, this skillet frittata combines spring peas, caramelized pearl onions, and herbed chèvre to form a delicious savory meal that is just the right side of fancy without too much effort.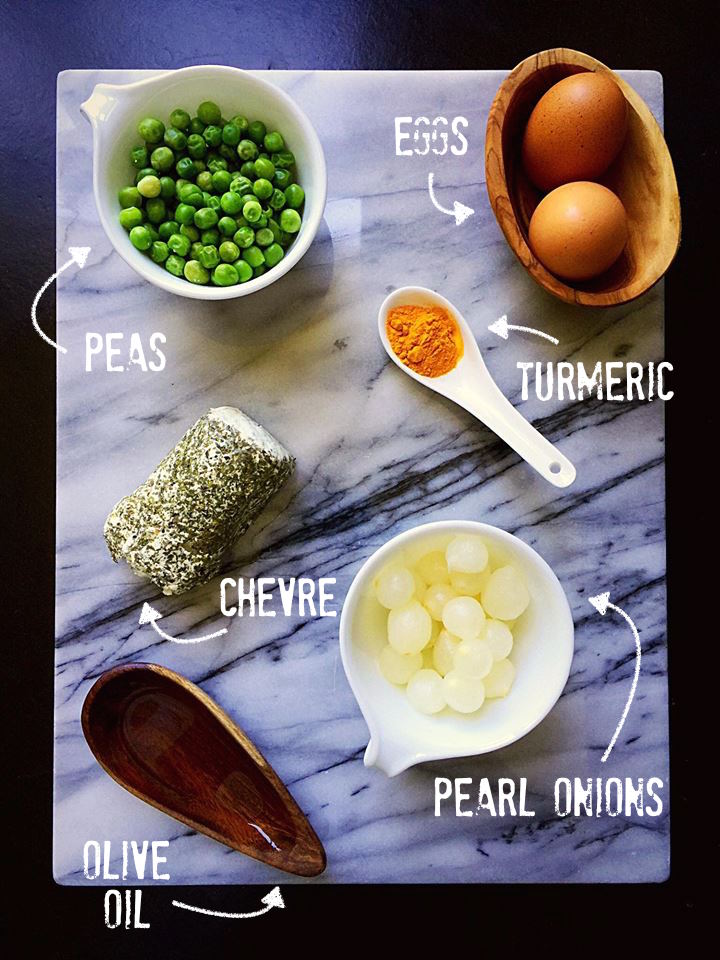 In place of all eggs, I subbed egg whites to lighten this frittata up. Throw everything in a skillet and you've got an easy and delicious brunch for a crowd!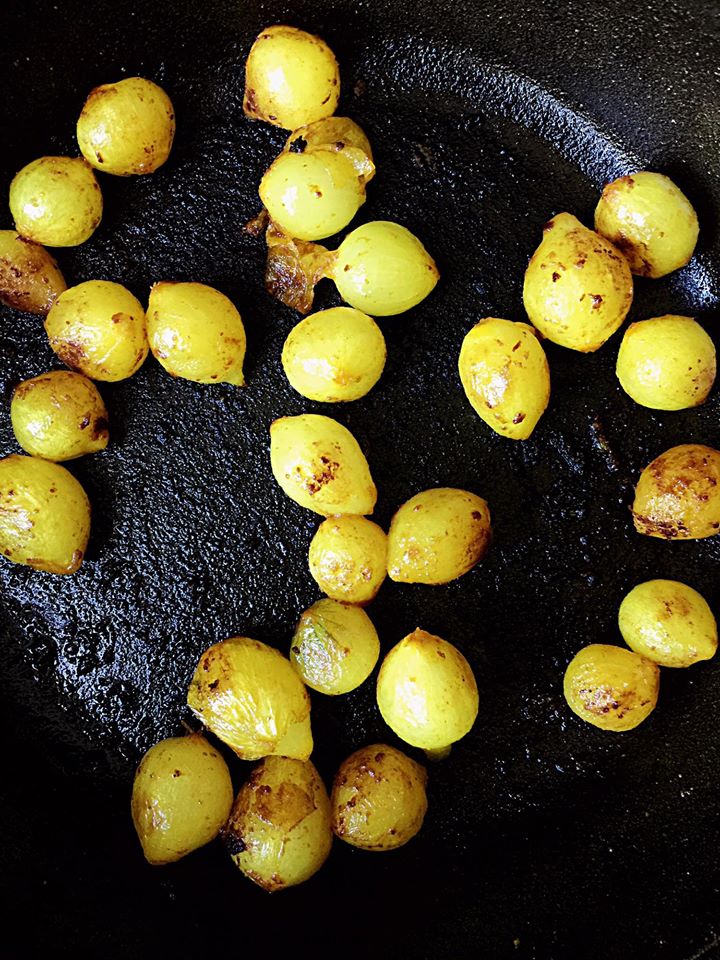 What have you guys been up to recently? Even if you haven't been taking an unplanned computer break, what new things have you been trying out? Let me know- maybe I'll give some of them a go!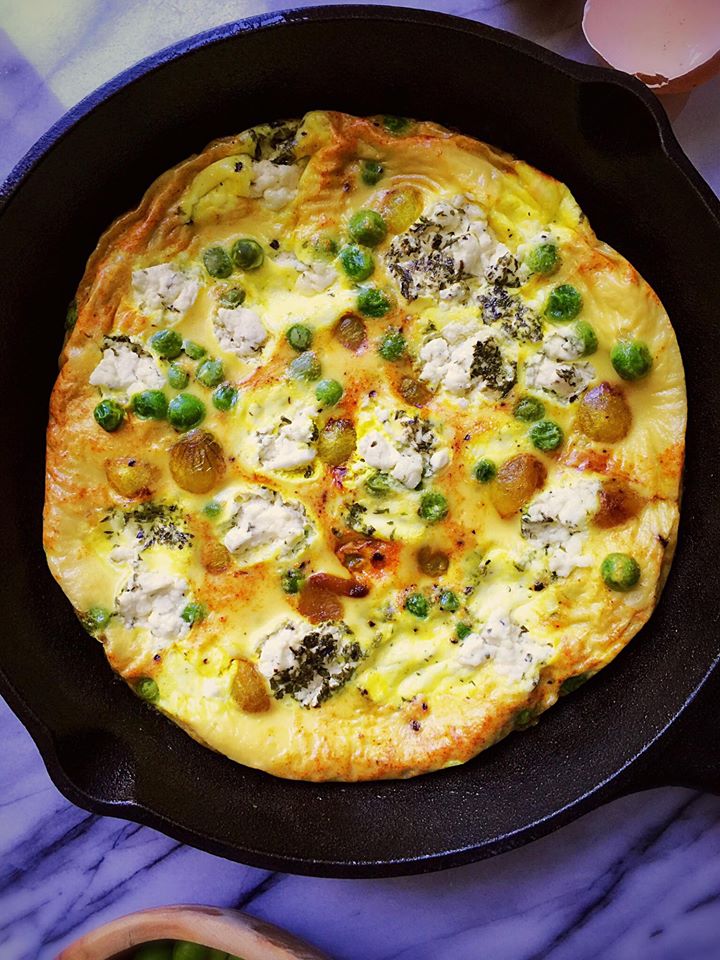 Lighter Spring Frittata with Peas, Goat Cheese, and Caramelized Pearl Onions
Recipe type:
Breakfast, Lunch, Brunch
Prep time:
Cook time:
Total time:
This lighter frittata uses mostly egg whites, combined with spring peas, herbed chèvre, and caramelized pearl onions for a delicious vegetarian brunch item!
Ingredients
½ cup egg whites (= 3 egg whites)
2 eggs
⅓ cup water
½ cup pearl onions
2 tbsp olive oil, divided
1 tbsp white wine
½ cup peas
2-3 oz herbed chèvre
2 tsp turmeric, divided
1 tsp garlic powder
1 tsp nutritional yeast (optional)
1 tsp salt
1 tsp pepper
Instructions
Preheat oven to 375º F.
In a cast iron skillet, heat 1 tbsp olive oil over medium heat. Add 1 tsp turmeric and garlic powder and cook for 1-2 minutes.
Add pearl onions to skillet and toss to coat in oil and spices. Cook for 2-3 minutes, until onions brown and are fragrant. Add white wine and cook for an additional 2-3 minutes.
Take skillet off heat and remove onions from skillet. Set them aside in a bowl with the peas.
In a separate bowl, beat eggs and egg whites together. Add water, salt, pepper, 1 tsp turmeric, and nutritional yeast until well combined and a little foamy.
Wipe down the cooled skillet you used previously and coat it with remaining 1 tbsp of olive oil.
Pour in the egg mixture and add half of the peas and onions. Spoon 1 tsp amounts of about 2 oz of the chèvre into the frittata. Put the skillet in the oven, and bake for 10 minutes.
Carefully add the rest of the veggies and spoon/crumble 1 tsp amounts of the remaining chèvre onto the frittata.
Return the skillet to the oven for another 10-15 minutes, until it has set.
Remove from oven and let cool. Serve with Greek yogurt, if desired.