You know it's midterms week when you let a post publish without writing, well, anything.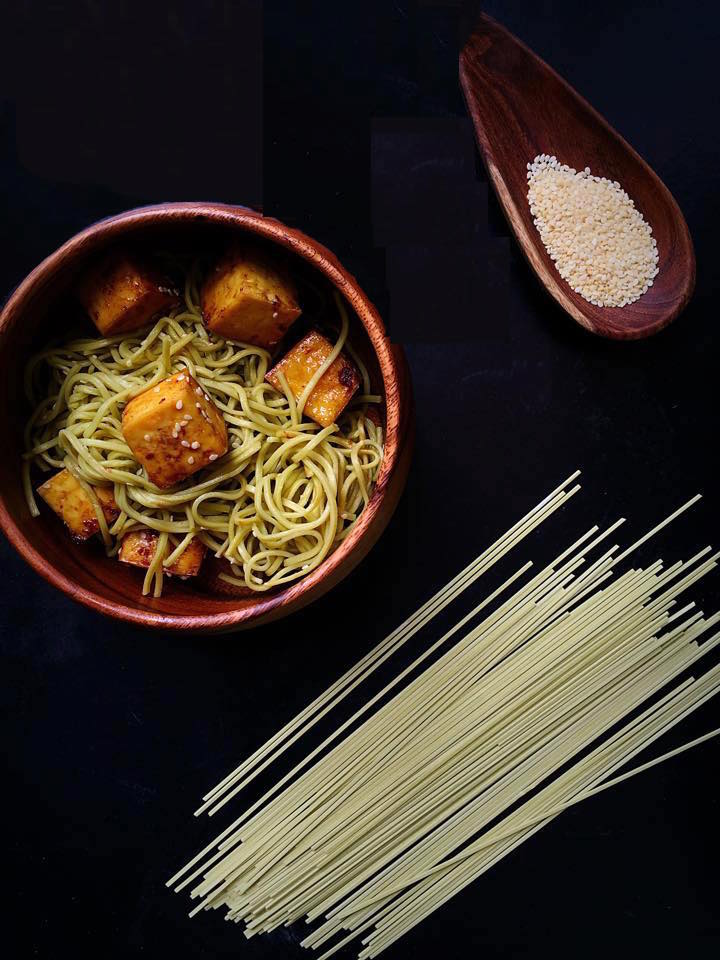 For those of you reading these words, this won't make much sense, but earlier today, I woke up to realize that this post had been published, but only the pictures and recipe!
I could lie and say that I was going for the epitome of "let the food speak for itself", but I'd like to do some speaking for it, so I've swooped back in to write all over this post.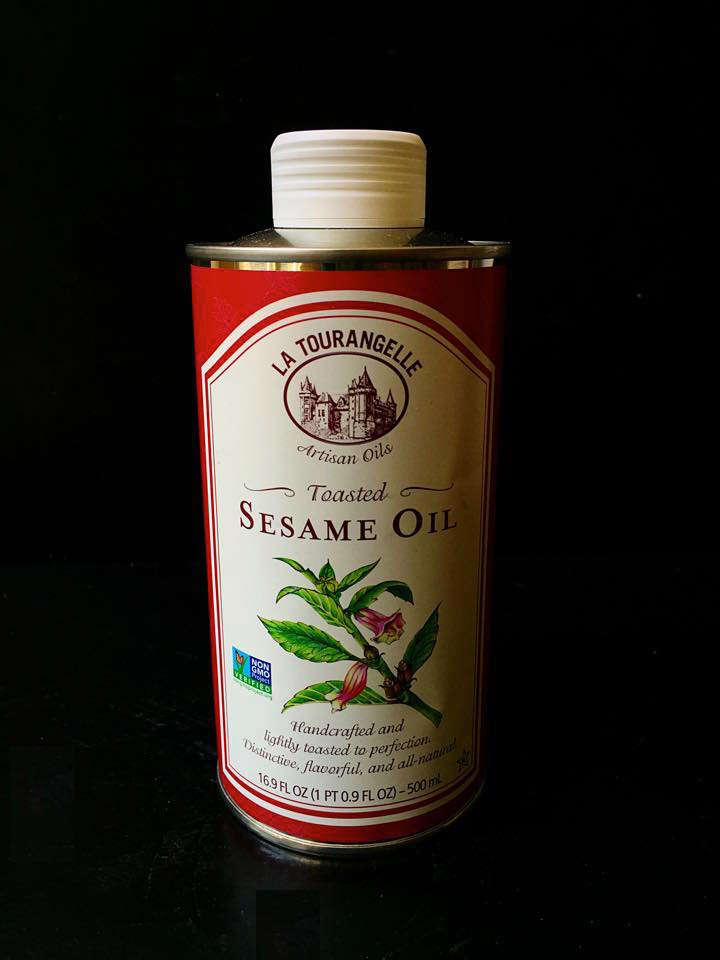 I bought these green tea soba noodles when I was browsing the Asian food aisle at the supermarket, simply because they looked interesting. Their taste is somewhere between buckwheat and buckwheat with a hint of matcha, but their color is the real reason to serve them!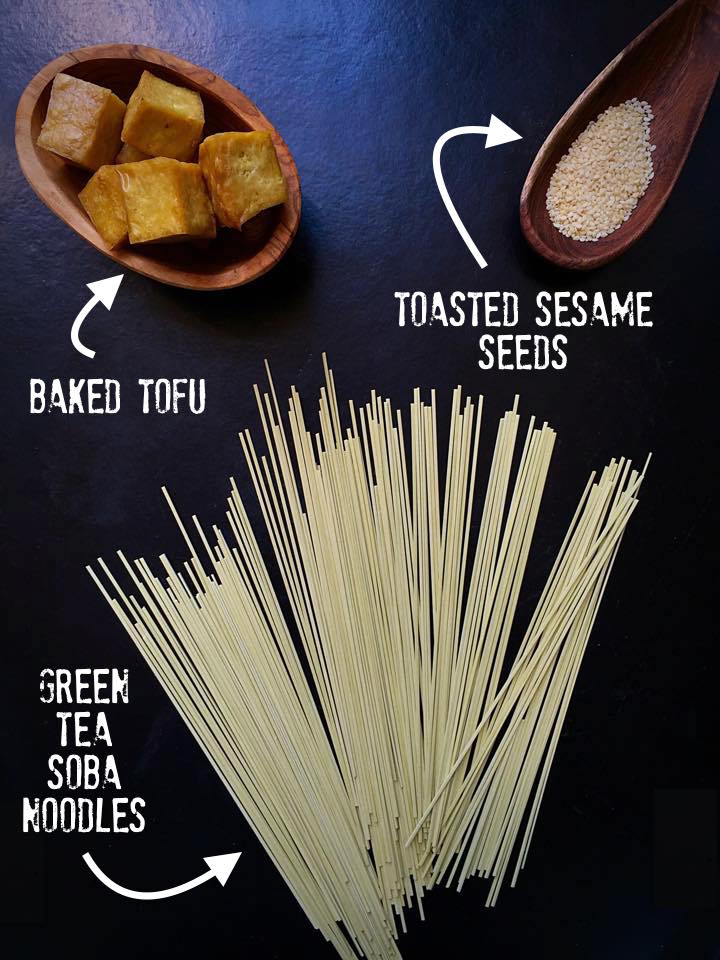 I thought I'd keep it simple with this recipe, because the soba noodles are clearly the star. So I whipped up a batch of baked tofu and tossed it in a yummy tangy soy sauce based sautée sauce!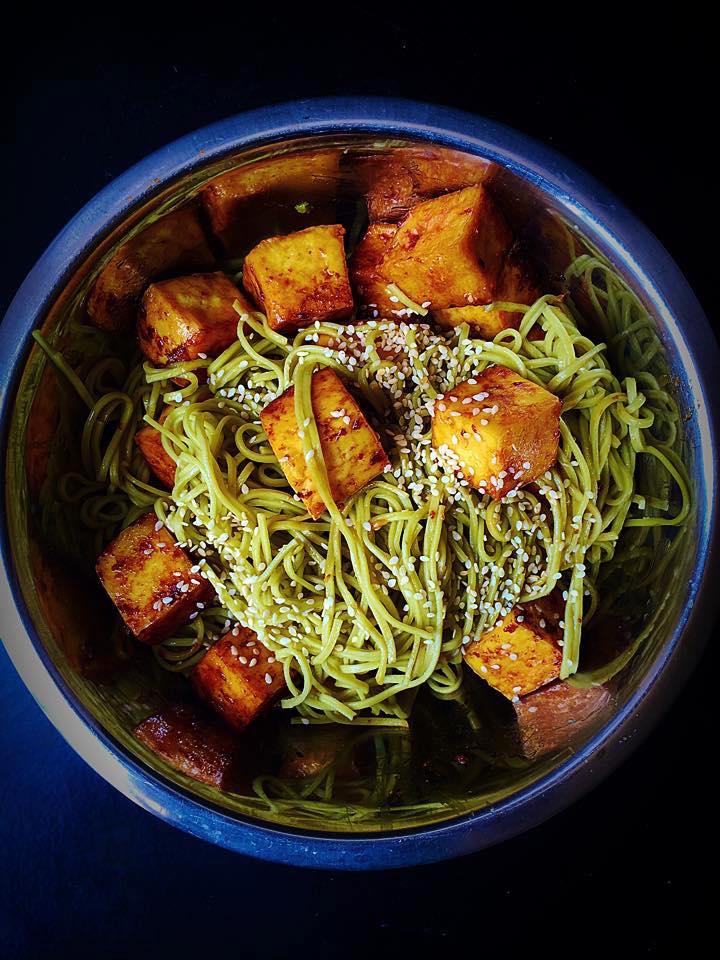 Add some sesame seeds for crunch and you're basically set. This easy meal takes about 45 minutes to make if you have to bake your tofu, and way less if you've already got some baked tofu on hand. Toasted sesame oil, fresh grated ginger, rice vinegar, soy sauce, and wasabi and miso pastes really take the Japanese flavors in this dish to the next level. Enjoy! xx

Green Tea Sesame Soba Noodles with Stir Fried Tofu
Recipe type:
Lunch, Dinner
Prep time:
Cook time:
Total time:
This easy vegan dish combines vibrant green tea soba noodles, toasted sesame seeds, and umami baked tofu stir fried in a spicy and flavorful sauce!
Ingredients
4 oz green tea soba noodles
1- 14 oz block extra firm tofu, pressed
1 tbsp toasted sesame seed oil
2 tsp fresh grated ginger
½ tsp rice vinegar
1 tbsp soy sauce
½ tsp wasabi paste
2 tsp miso paste
1 tbsp toasted sesame seeds
Instructions
Preheat your oven to 350 F and cut tofu into ¾-inch cubes.
Place on a parchment paper lined baking sheet and bake for 30 minutes, turning tofu after the first 15 minutes.
Heat a pot of salted boiling water and cook soba noodles according to package instructions (mine took about 2 minutes to cook).
Drain and rinse with warm water and transfer to a large bowl.
In a skillet, heat sesame oil over medium heat. Add ginger and rice vinegar, and turn heat down to low medium. Cook for about 2-3 minutes.
Add baked tofu, arranging so each piece of tofu lies flat on the pan.
Add soy sauce, wasabi, and miso, and turn heat up to medium high. The sauce should bubble and/or thicken slightly.
Toss all the tofu with the sauce for another 1-2 minutes.
Pour tofu and sauce over soba noodles and toss to combine. Sprinkle with sesame seeds.
Serve!