How was your Valentine's Day weekend?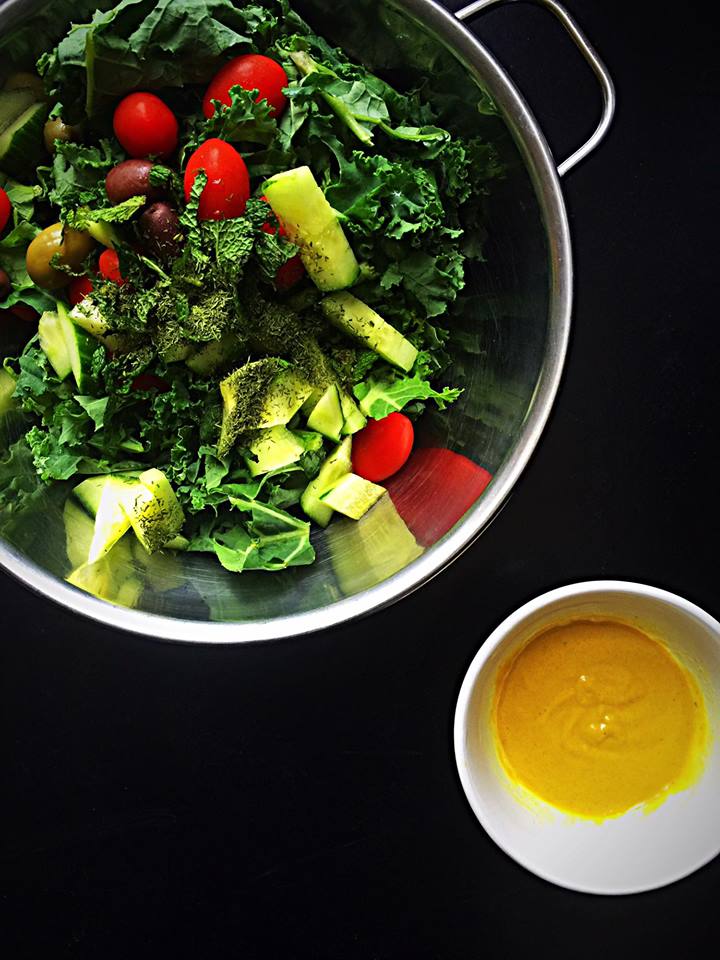 Mine was super chill. And I mean that literally. Because it was, on average, 0º F this weekend in Connecticut. And that's not even accounting for the wind chill that pushed temps to what felt like -17º!
But what was perhaps even more surprising than the fact that I made it out of this weekend alive is that it's already mid-February. What? Wasn't Christmas like, yesterday?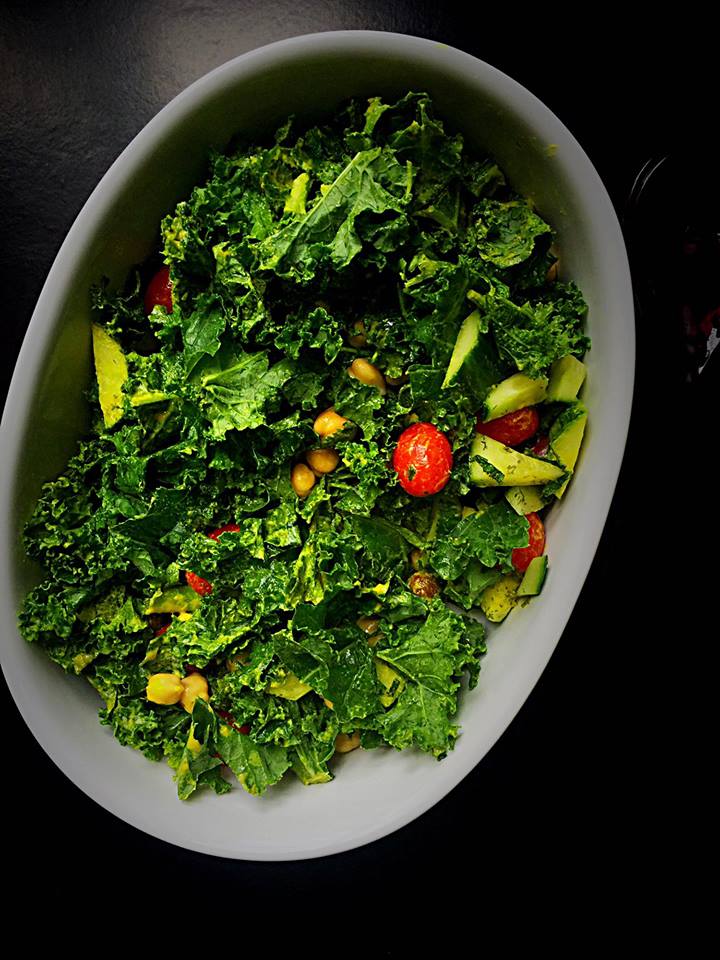 I was checking my calendar this weekend when I realized that I will be home for my incredibly long spring break in less than 3 weeks. I can't believe how quickly time is flying!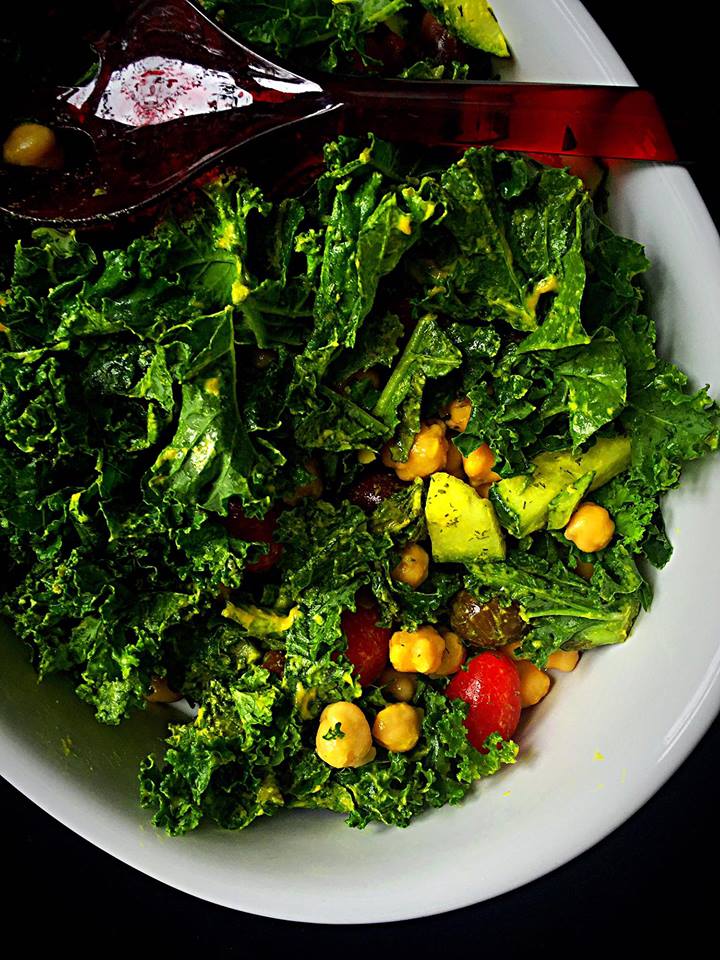 My favorite part of being home on break is making kale salads. Also, like, seeing my family is pretty cool too. But mostly kale salads. As I've mentioned before, there is a dearth of kale on the Wesleyan campus. And so you can bet when I head home for spring break shortly, I will be eating kale in disturbingly large portions.
Beginning with this Greek salad! Simple Greek flavors are tossed with leafy chopped kale and a spicy and earthy turmeric and tahini dressing. This salad is vegan, but vegetarians? A handful of feta would be amazing crumbled over this salad. Enjoy!

Greek Kale Salad with Tahini Turmeric Dressing!
Recipe type:
Appetizer, Lunch
This light and delicious vegan and gluten free kale Greek salad combines leafy kale with cucumbers, olives, tomatoes, onions, and herbs and is topped with a tangy tahini and turmeric dressing!
Ingredients
Salad
4 cups of kale, chopped and washed
½ cup cherry tomatoes, sliced in half
½ an English cucumber, diced
¼ cup kalamata olives, sliced in half
2 tbsp diced red onion
2 tbsp dill
3-4 fresh mint leaves, chopped
Dressing
2 tbsp tahini
1 tbsp lemon juice
1 tbsp olive oil
¼ tsp turmeric
salt and pepper to taste
Instructions
Combine all salad ingredients in a large bowl.
Whisk together dressing ingredients and toss with salad.
Serve!
*dressing adapted from
here